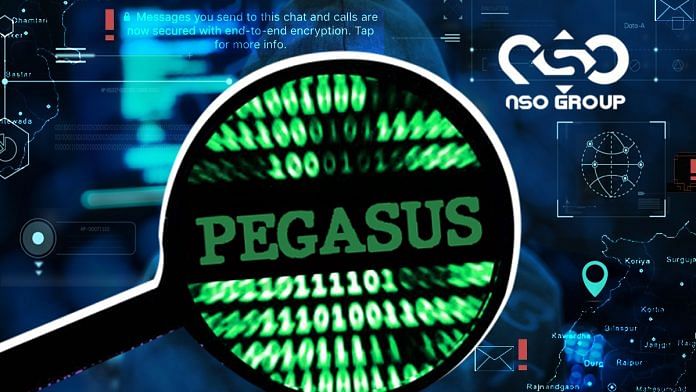 New Delhi: Israeli firm NSO Group has temporarily blocked some of its government clients across the world from using its spyware technology Pegasus to prevent possible misuse, said a report.
The move comes in the wake of the snooping scandal as revealed by the Pegasus Project — carried out by a global consortium of publications, including The Wire in India, that reported on alleged hacking attempts on heads of state, politicians, journalists and activists among others.
On Thursday, an NSO employee told NPR that the company was investigating the possible misuse of its Pegasus spyware.
"There is an investigation into some clients. Some of those clients have been temporarily suspended," the NSO employee told NPR, but didn't name the government agencies or the countries where Pegasus had been suspended.
Currently, NSO has customers in 40 countries, all of them being law enforcement bodies and intelligence agencies.
NSO has been under much public scrutiny since the media consortium began publishing lists of people who were allegedly targeted. Besides the company, even the Israeli government is facing pressure to regulate the sale of Pegasus to other countries.
NSO clients who have been suspended in the past include Saudi Arabia, Mexico and the United Arab Emirates.
It has been reported that the NSO requires its clients to sign an agreement stating that Pegasus will only be used for counter-terrorism or law enforcement purposes.
Following the Pegasus Project revelations, the NSO has been undergoing an internal investigation. "Almost everything we checked, we found no connection to Pegasus," the employee told NPR.
---
Also read: Shashi Tharoor asks Om Birla to take action over officials 'skipping' IT panel meet on Pegasus
---
What is the Pegasus project?
Since 18 July, a consortium of 17 media organisations including Washington Post, The Guardian, Amnesty and The Wire, have published reports that Pegasus was used to potentially hack the phones of heads of states, ministers, journalists and activists across the world. 
Pegasus was potentially used to access their data and surveil them. The tech could even be potentially used to plant data onto a targeted individual's phones.
In India, cabinet minister Ashwini Vaishnaw, opposition leader Rahul Gandhi, former election commissioner Ashok Lavasa and 40 senior journalists and activists, among others, were allegedly among the targets.
According to the Pegasus Project, French President Emmanuel Macron, South African President Cyril Ramaphosa and Pakistan Prime Minister Imran Khan were also potentially targeted.
(Edited by Amit Upadhyaya)
---
Also read: SC to hear plea of senior journalists N Ram, Sashi Kumar on Pegasus scandal next week
---