Kathmandu: Kaun banega pradhan mantri in Nepal (Who will become the Prime Minister of Nepal)?
With less than a week left for the 20 November polls, the Himalayan republic's main political contenders are trying to step out of their "Lakshman rekhas (boundaries)" to try and convince the discerning voter that they are well — and truly — different.
Communist leader and former Prime Minister K. P. Oli, 70, released a rap song at the Lord of the Drinks (LOD) nightclub in the heart of Kathmandu's tourist paradise Thamel in the past weekend, in a bid to connect with the youth.
Outgoing Prime Minister, and Nepali Congress leader, Sher Bahadur Deuba's wife Arzu Rana Deuba, disarmingly told a podcaster Monday — who asked her if she wanted to be PM — that she had taught assertiveness training to young women and yes, someday (she would), but that Nepal's patriarchal society was likely not ready for a woman PM.
Baburam Bhattarai, former PM and Maoist leader, who has given up what is accepted to be Nepal's safest seat, Gorkha, for his former comrade and former PM Pushpa Kamal Dahal or Prachanda, told ThePrint that he now wanted to focus on "removing misunderstandings between India and Nepal, for example over China".
Prachanda, who has twice been prime minister in the past and is today part of Deuba's electoral coalition, told the Kathmandu press Monday that the Constitution must be amended in favour of a presidential system.
The buzz on the street is that Prachanda and Deuba will rotate the next five years between themselves if their alliance wins the elections.
Nepal has 165 seats in the "first past the post" system — the same system followed by India — and another 110 in "proportional representation", a total of 275 seats in the Pratinidhi Sabha, or Lower House of Parliament.
Meanwhile Deuba, who is keeping a low profile and focussing on campaigning, surprised Nepal's political class by refusing to meet Chinese vice-minister for culture and tourism Li Qun, who arrived in Kathmandu over the weekend, ostensibly to check out heritage projects which the Chinese have funded in Nepal.
According to the Kathmandu Post, Li Qun was told to not come because elections were underway. Highly placed sources told ThePrint that the government was so irritated with his decision to still show up that it sent a strong message by waiving his diplomatic immunity. Li Qun's luggage was screened like that of regular passengers, the sources added.
Certainly, all these key Nepali politicians are scrambling to win the jackpot, results for which will be declared on 8 December. The problem is that today's allies have often been enemies in the past.
---
Also read: 'Shape up, or ship out'—why Nepal's young politicians are challenging an ageing establishment
---
Changing loyalties
This has not been unusual in Nepal's political merry-go-round. There have been 28 governments in Nepal in the past 32 years since multi-party democracy was restored in 1990, and not one has completed a five-year term. The high degree of compromise in recent years has, however, been particularly startling.
The Kathmandu Post has been severe in its criticism of it.
"Elections are often called a dance of democracy; but in Nepal, they have been turned into a dance of undemocratic coalitions as political parties hanker to return to power by all means, fair and foul. If you elect jokers, they say, you must expect a circus. But it seems that the circus is already out here to behold," it wrote in an editorial published Sunday.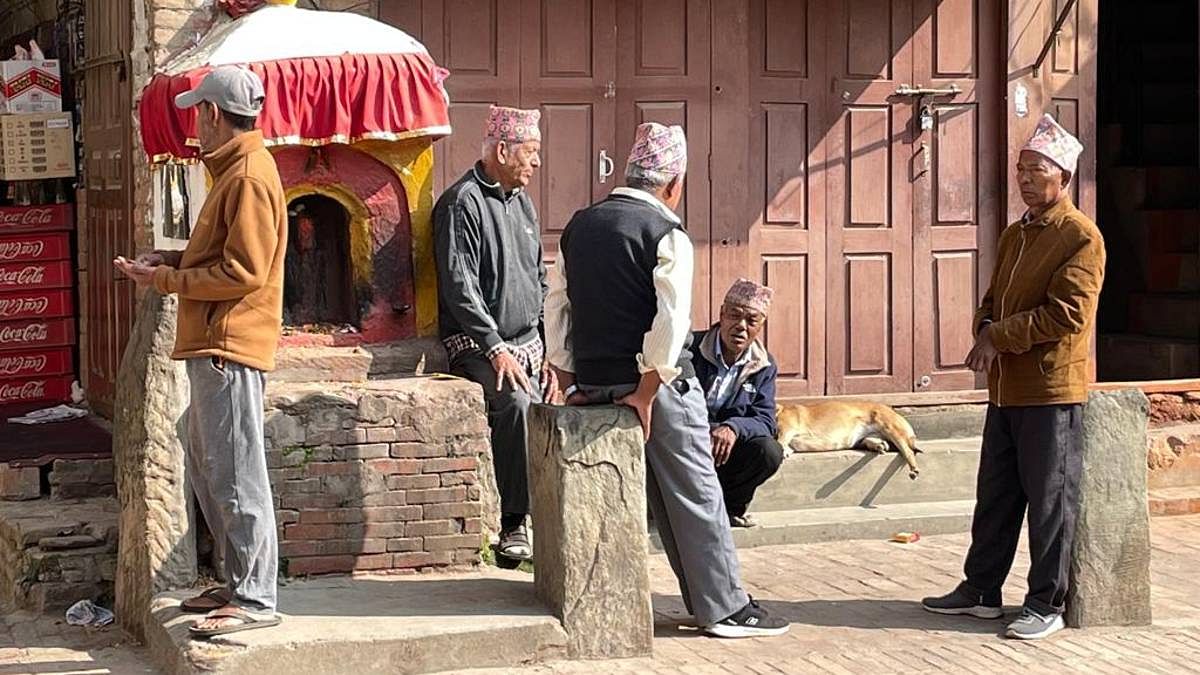 Prachanda and Oli, who are fighting these elections as opponents, had promised to unite their respective Communist factions ahead of the last election in 2017.  They delivered on the promise six months later, in May 2018. It is said the National Communist Party (NCP) came into being after the Chinese Communist Party cajoled both men to join hands.
But the 2018 power-sharing understanding between the two lasted barely three years. Kathmandu's credible gossip mill insists that when Oli refused to give up his PM-ship halfway into the tenure, Prachanda complained and the then-Chinese ambassador to Nepal Hou Yanqi delivered an ultimatum to Oli.
So Oli dissolved parliament and Prachanda sacked Oli from the party.
As for Prachanda and Deuba, while today they are part of the same alliance, they have hunted each other down in the past.
When Prachanda led the Maoist insurgency against the government for a full decade between 1996 and 2006 — in which 17,000 people are said to have died — PM Deuba put a price tag on his head, amounting to five million Nepali rupees.
Twenty years later, in 2016, Deuba helped Prachanda become PM by voting out Oli. Deuba's current term is his fifth as prime minister.
Nepal's Madhesi (a term used to refer to those who live in the country's Terai regions) leaders are also split down the middle, between the Deuba and Oli-led alliances, although all Madhesi leaders privately agree that Oli is exceedingly critical of the politics of the Madhes.
Key Madhesi leader Upendra Yadav, who only in October had described Oli as "arbitrary, anti-constitutional, anti-Madhes and regressive", joined Oli weeks later and is part of his camp today.
On the other hand, Mahanta Thakur, who is with Deuba today, was part of Oli's group less than two years ago.
According to Nepal's security agencies, the Deuba-led alliance is expected to win 105 seats in the "first past the post" election, while Oli's alliance will win 57 seats. But Nepal's famously unpredictable voters say they are seeking change. The 20 November election will be watched closely.
(Edited by Poulomi Banerjee)
---
Also read: In the shadows of Bluestar, Kargil, LAC, India's 'secret' Special Frontier Force turns 60
---