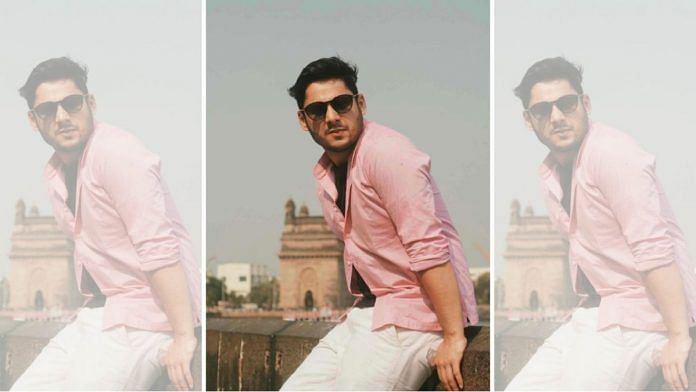 Vinayak Veer — an entrepreneur, professional triathlete, health coach, and lifestyle influencer — is now trending all over India as the best health coach and plans to participate in the Iron Man marathon. He has made a mark in the sports and health industries of India.
He completed his studies of sports medicine from the American College of Sports and Medicine (ACSM) with distinction.
He has also been certified with distinction in kinesiology biomechanics and physiology. Since childhood, he was passionate about sports and also was the captain of the Uttar Pradesh cricket team for three consecutive years for the under-14, -17 and -19 teams. He is also an associate director in shows like Savdhaan India and Crime Patrol.
Vinayak Veer currently resides in the city of dreams Mumbai and has been asked to work as a strength and conditioning coach of Mumbai cricket.
Vinayak has always been a workaholic and finds nothing wrong with that. According to him, "finding an occupation that matches your passion is the road towards happiness". He doesn't stick to just being a health coach but also focuses on being a motivator. He is the only health coach who has completed over 200 virtual counselling sessions during the pandemic every month which makes him one of the best health coaches in India.
He is highly influenced by virtual training patterns and calls it "A Future Trend".
Vinayak Veer is now focusing on the Iron Man triathlon which is organised by the World Triathlon Corporation and has full faith in his ability to qualify and make India proud.
According to him, "It's a blessing to be a part of such a great event and will try to bring the medal home."
Vinayak has changed the game of the fitness industry with his smart mindset and approach towards it.
We got the opportunity to get an in-depth look at Vinayak's day-to-day life, and we must say that the future of health and well-being are in good hands.
His dedication towards the craft of transforming a person not only physically but also mentally is amazing. He is a constant learner and loves challenges.
According to him, it's a fear of death that kills you, not death itself because it liberates you.
These days, he is working on an app for virtual training and called 'veebefit', which will be launching soon. We are proud to have such a great talent and a wonderful human being who knows his art quiet well. We wish him best of luck for his future endeavours.
(ThePrint ValueAd Initiative content is a paid for, sponsored article. Journalists of ThePrint are not involved in reporting or writing it.)