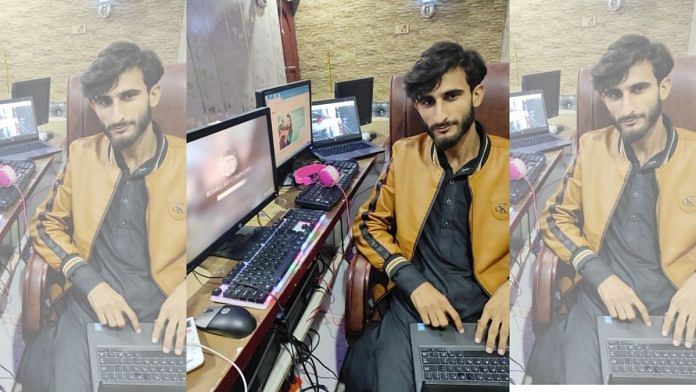 With a rising number of internet users across the world, investing in digital marketing warrants a colossal growth for enterprises
According to various researches, it is said that consumers have been relying on digital marketing heavily to research about their products. Hence, to increase the visibility of the products and services, one needs to get proficient with digital marketing and its various tools such as SEO (Search Engine Optimisation), SMO (Social Media Marketing), PPC (Pay-Per-Click) etc.
Awais Merani is one such individual digital marketer who is on his way to make it big worldwide with his exceptional abilities and marketing skills.
He believes that digital marketing has become the need of the hour. Individuals can now adapt to the ever-growing digitalisation and build their online presence and reach through it. He also launched a website for latest trending celebrity news.
Awais Merani talks about the importance and the need for an effective digital marketing strategy or campaign.
Enabling unprecedented reach
The success of your brand depends on how you channelise your marketing strategies in line with digital media.
While an innovative product does help create a buzz in the market, the real potential of a 'class apart' entrepreneurial idea can only be leveraged via a solid marketing strategy.
Digital marketing is therefore considered a medium to obtain unprecedented reach to your potential target audience and garner benefits related to the same.
Lower operating expenditure
While a lot of startups and technologies are paving their way towards revolutionisation and transformation, managing their monetary expenses has always been a daunting task.
Budget constraints have always been a key obstacle for them when it comes to deploying aggressive marketing approaches. A properly planned and effectively targeted digital marketing campaign can reach the right customers at a much lower cost than traditional marketing methods.
Measurable outputs
The most important advantage of digital media or marketing is that you can measure the results accomplished or achieved.
While measuring the effectiveness and accurate impact of a traditional marketing strategy is a daunting task, digital marketing can be tracked with a host of web analytics solutions and other online tools.
The tools fetch you comprehensive information regarding the behaviour of customers after viewing your advertisements or website. This visibility also enables a business to make quick amendments to its digital marketing strategy for better results.
Higher conversion rates
With advanced tools and technology, digital marketing or campaigns have resulted in better conversion rates or generate revenue. Digital marketing is a coherent process where customers can engage and purchase with the brand with just a few clicks all under one roof.
Generating revenue is one of the key features for any startup or brand and Awais through his expertise has paved the way for a whole new development in the digital marketing world.
(ThePrint ValueAd Initiative content is a paid for, sponsored article. Journalists of ThePrint are not involved in reporting or writing it.)