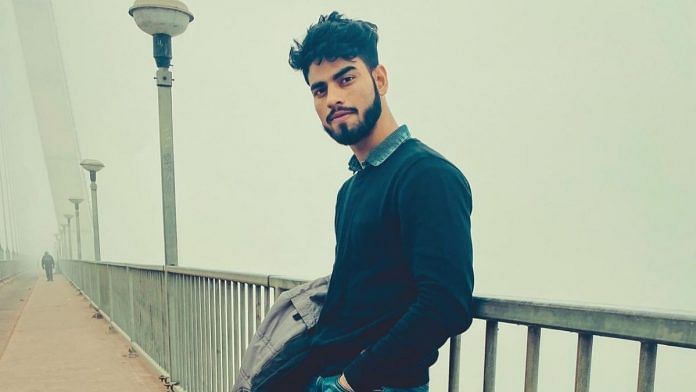 Digital technology has definitely changed the manner in which organisations work today. Currently, advertisement agencies promote their campaigns using the power of digital media and advanced marketing tools.
Big organisations and brands are not just the ones who profit from web-based advertising. In fact, each and every individual or startup can use this immense power and leverage the opportunity in their favour.
Abhishek Tiwari, a digital marketing expert and virtuoso has been helping brands and startups to understand these tools and transform their organisation into a renowned brand. His digital marketing strategies and tactics have enabled brands to sustain themselves during this ever-increasing competitive environment.
Abhishek Tiwari is the founder of Engaze Digital, a performance-oriented digital marketing company based in Kanpur that delivers exceptional online experiences.
This young start-up offers creative web design, development, branding and digital marketing services worldwide. From website optimisation to search engine marketing and providing content solutions, Engaze Digital provides brands a breakthrough in their industries and positions them with a credible presence in the market.
Hailing from a middle-class family, Abhishek did his graduation from Kanpur University. He was inclined towards computers and social media since he was a child, which led him to pursue his dream and turn his interest into a full-time profession. Today, he has become one of the leading digital marketing experts with years of expertise in the domain.
Being a 'digipreneur' for a few years now, and having won numerous accolades for it, Abhishek today caters to clientele in India and overseas. His penchant for digital media and his keen eye for quality makes him the most preferred digital marketeer that the current times have to offer.
Furthermore, having an inquisitive and practical approach towards problem-solving, he is leading several organisations from the front and has taken them to indomitable heights.
Today, Abhishek Tiwari has become a trusted name among high-value clients who often come back to him for procuring more tasks because of his sound dedication and commitment.
He has also been the top choice of clients for other other services such as web development, app development, search engine optimisation, influencer management, celebrity management, providing PR expertise, social media marketing, etc.
All the success that sits on his doors is well deserved for his diversified expertise.
(ThePrint ValueAd Initiative content is a paid for, sponsored article. Journalists of ThePrint are not involved in reporting or writing it.)