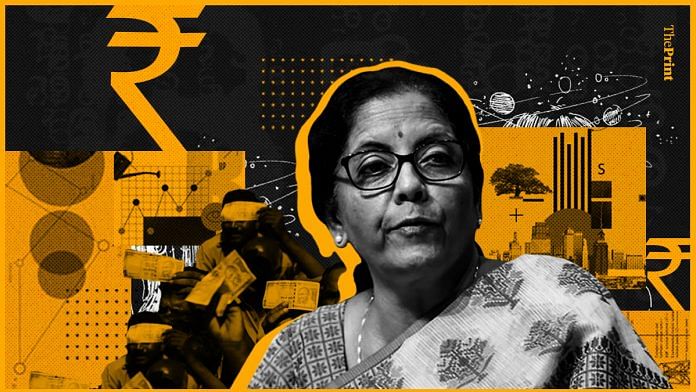 Finance Minister Nirmala Sitharaman announced a range of measures to boost investment and revive growth. The corporate tax rate has been slashed from the current 30 per cent to 22 per cent; and new manufacturing companies set up after 1 October will be charged a corporate tax rate of 15 per cent.
ThePrint asks: Nirmala Sitharaman cuts corporate tax: Why does good economics wait for crisis and panic?
---
Corporate tax cut is either a gamble based on optimism or done to show govt is taking some action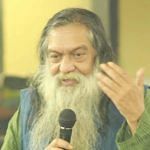 Abhijit Sen
Former member of the Planning Commission of India & currently professor of Economics in Jawaharlal Nehru University

The point to note about the corporate tax cut is that it is just a gamble, especially in the current economic situation. Indian economy is at a point where government tax collections are way below than what they were projected to be in the past. Moreover, the corporate tax is a fairly significant source of revenue.
The Modi government expects investments to go up, which will lead to an increase in output to the demand effect, which essentially means looking to increase demand without generating more capital.
Basically, the government wants people to just invest and spend, which it thinks will shoot up demand automatically. It seems like this gamble is based on a whole set of optimistic assumptions.
The government is riding on the optimism regarding the effects of these cuts in the corporate tax – essentially hoping that the cuts will increase investment in the country. The second possible rationale for this gamble could be that there is currently a desperation to just do something to show that something is being done. I hope it is the former and that there is some basis for the government's optimism. However, I am not sure if I would be so optimistic even then.
---
Indians falsely believe pro-market reforms and pro-business policies make rich richer and poor poorer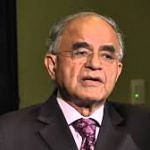 Gurcharan Das
Author & Former CEO of Procter & Gamble India

Market reforms in India always take place in a climate of crisis — take the 1991 reforms, for instance. This is because Indian politicians lack conviction in the ability of reforms to transform the economy. This is 28 years after seeing the enormous benefit economic reform measures have brought. It is sad that there really has been no true liberal reformer in India like Deng in China or Thatcher in the UK. Although Manmohan Singh was a reformer, he was unable to sell his reforms to the Congress party.
In this context, I find Finance Minister Nirmala Sitharaman's performance impressive in the past one month. The latest move to cut corporate tax rate is excellent news and will go a long way in making the Indian economy competitive and winning investors' confidence. I wish the finance minister would also include the disinvestment of government equity in banks below 50 per cent as part of this reform phase — consolidation of banks was a bad idea.
If Nirmala Sitharaman and Prime Minister Narendra Modi want to establish their credentials as reformers, then they must also "sell" the reforms to the Indian people, who cannot distinguish between pro-market and pro-business policies. They believe that reforms make the rich richer and the poor poorer, which is false. Competition improves the quality of products and services and lowers their cost, which helps everyone. Sectors like telecom, civil aviation are great examples.
---
Politicians only act when there is a crisis because it gives them brownie points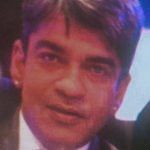 Shankkar Aiyar
Political economy analyst & Author of Aadhaar: A Biometric History of India's 12 Digit Revolution

Crisis is a feel good factor in India's political economy. The cliché —that things must get worse for the people before they get better — has never been so relevant. In four weeks, the Modi government has upturned, taken a U-turn and unveiled a slew of measures — all presented as fixes for the Indian economy in a slide. But, why now? Why not earlier? Why wait for a crisis? All of these are valid questions. In my book Accidental India, I chronicled and proved that change comes only in the wake of crises. This is because, for the political class, conviction about economic policy or social statute is all about political convenience.
Governments in India are known to stare at problems and solutions simultaneously. The crux of the matter is the inability of regimes to assess the electoral cost of any decision. They do know what needs to be done, but struggle to get the electoral calculus aligned. What any crisis does is fuel fear and propel government action. More importantly, it provides regimes with an alibi, a wrench to wrest political brownies for an action that otherwise may have cost them politically. The optics of acting in crisis enables narrative and sentiment management, a heroic halo.
---
Also read: Nirmala Sitharaman announces Rs 1.45 lakh crore stimulus package, cuts corporate tax
---
Corporate tax cut will spur investment, but the move may falsely seem to be as supporting the rich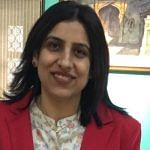 Radhika Pandey
Fellow, NIPFP

There is sometimes an inherent friction between good economics and good politics. A case in point is the latest corporate tax cut by the Narendra Modi government. Economically, while corporate tax cut is needed to spur investment, politically, the move may be seen to be supporting the rich and could be therefore considered unpopular. Governments in the past have been shying away from cutting corporate tax rates. But given the current economic situation, it became imperative to slash corporate tax.
The intention to reduce corporate tax was announced in the 2015 Budget. But the implementation has been slow. As an outcome, we have a corporate tax structure higher than most of our peer economies. High corporate tax rate deters businesses from investing in India. Investment rate has been muted, but the government didn't feel the need earlier to place corporate tax cut on priority because consumption was driving growth.
In recent quarters, with consumption slowing down, economic growth has moderated considerably. While the Modi government has announced a slew of measures to kickstart the economy, investments have been languishing. The Budget proposal of an increase in surcharge triggered a massive exodus of foreign funds. Even the roll back of the surcharge did not reverse the outflows. A cut in corporate tax is desirable from the point of view of sound economic policy. Going forward, we should now see an improvement in India's investment climate.
Views are personal.
---
By reducing corporate tax, Modi govt has rolled out red carpet for India Inc to boost investment, demand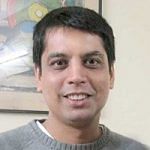 Ajay Bodke
CEO & chief portfolio manager at Prabhudas Lilladher Pvt Ltd

By slashing corporate tax rate to 25 per cent from 35 per cent (22 per cent from 30 per cent without exemptions) for existing domestic companies and 15 per cent for new companies, the Modi government has rolled out a red carpet that would ensure FDI worth billions of dollars over the medium-term.
Equity markets would rejoice as the multi-year cycle of earnings downgrade will finally come to an end. A significant valuation re-rating will follow as the market would start building in a virtuous cycle of upgrade in earnings trajectory over the medium-term due to both tax savings and boost in revenues due to a perk-up in aggregate demand. The engine of domestic consumption will fire first, followed by the investment engine with support from corporates regaining their mojo. Incentives announced last week for export sector will also support the third engine of growth: exports.
It is in true sense an early arrival of Diwali and the banishment of the long period of darkness and gloom eclipsing the Indian economic discourse.
Modi government had always intended to slash corporate tax rate to boost India's economy.
An announcement to this effect was made by former Finance Minister Arun Jaitley in one of his early Budgets. However, the current slowdown precipitated due to both global and domestic headwinds has now finally led the government to embrace this bold welcome measure.
---
Also read: Foreign Investors say tax cuts ease concerns about economic slowdown
---
By Revathi Krishnan, journalist at ThePrint