Mayawati, Mamata Banerjee and Arvind Kejriwal skipped the Congress-led opposition meet Monday for a joint strategy against the Citizenship (Amendment) Act, the National Register of Citizens and to discuss the political situation in India. The DMK and the Shiv Sena also skipped the invite by Sonia Gandhi. In a series of tweets, Mayawati said attending the meet would "demoralise" BSP workers in Rajasthan, where her MLAs had joined the Congress.
ThePrint asks: Mayawati, Mamata skip CAA meet: Can Congress-led opposition give protests political shape?
---
Opposition parties will have to clear their stand on pluralism, secularism, and commitment to democracy
G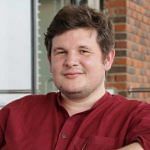 illes Verniers
Co-Director, Trivedi Centre for Political Data and assistant professor, Ashoka University
One of the reasons the anti-CAA protests have expanded and persisted so far is that opposition parties have remained distant from them. Mass protests by citizens erupt not only in reaction against an oppressive regime but also when opposition parties are not seen as legitimate or credible actors to oppose government policies, or to uphold democratic norms and values that matter to citizens. Since the CAA was voted in Parliament, various regional parties have changed their position, both within and outside the ruling coalition, and while the Congress would certainly like to take advantage from the situation, it simply does not have the organisational capacity to lend effective support to protesters.
As of now, the political opposition to the BJP is taking shape within the framework of Centre-state relations and is led by regional party figures. That movement is yet to take shape at the national level, where the Congress struggles to impose itself as the necessary centrepiece of a national alternative.
The fact that the protests continue even after the CAA has come into effect reveals that they are about more than one law. Opposition parties will have to provide clarity to voters as to where they stand on pluralism, secularism, and on their commitment to bring more democracy in the way India is governed.
---
There is complete sense of purpose within BJP and its allies, but non-NDA partners are always wary of one another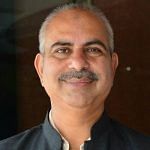 Rasheed Kidwai
ORF visiting fellow, author and journalist
The task of uniting the opposition has always been a tricky one for the Congress party because of its past history and trust deficit among non-NDA opposition parties such as Trinamool Congress, Bahujan Samaj Party and Aam Aadmi Party. Out of regional and political compulsions, they do not relish the prospect of playing second fiddle to the Congress on any issue that has national appeal or a possibility of getting support from a large section of society.
The Congress has to reinvent itself as an architect of opposition unity. It needs political managers to convince the likes of Mamata Banerjee, Mayawati and Arvind Kejriwal that it is willing to play the role of a junior partner. In many states such as Maharashtra and Jharkhand, the Congress has already agreed to play the junior role in power-sharing. Somehow, the Congress needs backroom channels to convince non-NDA political parties that it means business and has a larger national interest in mind.
A meeting called by Congress does not necessarily mean that the party wants to take a leadership role in that direction. In fact, this trend of fragmented anti-Narendra Modi opposition has been a major paradox of Indian politics. It has contributed to the BJP holding on to a pole position. While there has been a complete sense of purpose within the BJP and its allies, non-NDA partners are always wary of one another.
---
Congress should suggest amendments in CAA in Parliament instead of raising anarchy with students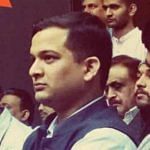 Swadesh Singh
Assistant professor, Delhi University
The Congress has become a fringe party and its leadership lacks potency. Which other opposition party will find it appealing to follow a fringe party?
The Congress has constantly changed the date for their opposition rally in Delhi ahead of the assembly election and has clearly lost relevance nationally. Arvind Kejriwal, Mamata Banerjee and Mayawati have taken cognisance of this and skipped their meeting against CAA. These leaders are also dealing with their own internal political compulsions — Mamata faces election in West Bengal next year and Kejriwal in Delhi next month, and in both elections, the Congress will play opposition to them.
The Congress has no permanent chief, no clear chain of command or ideological agenda. It suffers on both ideological and organisational levels. The party is practising 'soft Hindutva' and trying to make visits to student campus a defining feature of its national politics. It reminds me of a joke sent to me on WhatsApp the other that said in order to pass a law, you have to now get it passed in six places — Lok Sabha, Rajya Sabha, Jamia, JNU, Bengal, and NDTV. Is this the type of politics that the Congress wants to follow?
The Congress should argue the modalities of CAA in Parliament and suggest amendments instead of raising anarchy with the students. This type of pressure politics may have worked back then but now the law has been passed and requires constructive criticism.
---
Mayawati can't trust Congress after Rajasthan. Kejriwal & Mamata focusing on their own election game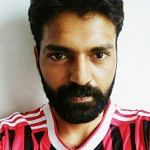 Asim Ali
Research scholar at Delhi University and political commentator
The task of building a common opposition platform against the CAA-NRC can only be undertaken by the Congress, and it will take remarkable political skill to achieve it. It doesn't look like the Congress is competent enough to do it, as it couldn't stitch up a broad anti-BJP coalition in the 2019 Lok Sabha elections. It is hard to blame Mayawati for not trusting the Congress, especially after the party took in all her Rajasthan MLAs.
Even issue-based alliances requires trust. To regain that trust, Sonia Gandhi must reach out to Mayawati and assure her that this won't happen.
In Bengal, regional dynamics clash against the need for national unity. Mamata would be loath to give any space to either the CPI(M) or the Congress in the anti CAA agitation. She is the face of the movement, and she would want to monopolise all the political benefit from it given the elections next year.
In Delhi, Kejriwal is assiduously avoiding making the upcoming Delhi elections about any national issue. So, it was inevitable he would avoid this meeting.
As the larger party, the Congress should be more magnanimous, and placate smaller parties and accommodate their regional interests. It might have to make short term compromises, but opposition unity will always be in its long-term interests.
---
Regional parties have risen at the cost of Congress. They do not want a leading role for it anymore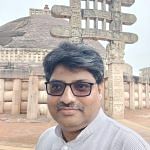 Sangit Ragi
Professor of Political Science, Delhi University
The decision of Mamata Banerjee and Mayawati to skip the meeting organised by Sonia Gandhi to give further acceleration to the CAA protests is driven by their realisation that the leadership of the movement should not go to the politically down, sliding Congress.
Apart from Assam, where the Bangladeshi settlements are in a large number, there are states like Bihar, West Bengal, and Uttar Pradesh. Mamata does not want to confuse Muslim voters in Bengal where she is fighting against both the CPM and the Congress. Working with CPM and the Congress would mean sharing Muslim votes, which she has cultivated hard in the past decade. Similarly, Mayawati also does not wish to come with the Congress in view of Priyanka Gandhi Vadra toiling hard to prepare the ground for the party in Uttar Pradesh.
The regional parties have risen at the cost of the Congress. They are in opposition to the BJP but in this game of power, they do not want a leading role for the Congress. The situation in Uttar Pradesh is different from West Bengal. Here, Muslim votes don't go to one party and Mayawati knows well that Muslim polarisation over the CAA may result in Hindu backlash.
---
Also read: Citizenship law protests: Is the opposition's political response limited to court appeals?
---
By Pia Krishnankutty, journalist at ThePrint