Former Amazon CEO Jeff Bezos will travel to the edge of space in his New Shepard aircraft next week. He will be late by more than a week, though. British billionaire Richard Branson has already defeated him, traveling in his Virgin Galactic spacecraft on 11 July. SpaceX founder Elon Musk has bought a $250,000 ticket on Branson's flight and is also planning to send a crew of civilians into orbit.
ThePrint asks: Bezos, Branson & Musk — Are billionaires popularising space travel or just on an ego trip?
---
Any aspiring tourist will balk at a space expedition once they see the 'space bathrooms' or the food served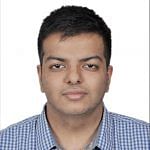 Raghav Bikhchandani
Journalist, ThePrint
Anyone remember SpaceX founder Elon Musk's Tesla Roadster from a couple of years ago, and all the publicity stunts that surrounded it — the very idea of launching a car into space to the David Bowie references? Musk received so much media fawning, and plenty of social media brownie points over what was a months-long exercise for the billionaire to stroke his own ego, even though it seemed harmless enough at the time.
Contrast "Starman", Tesla's mannequin driver, with now, when English business magnate Richard Branson and former Amazon CEO Jeff Bezos are the stars, and the whole thing just stings as a vanity project. The fact that it comes amid a global pandemic makes it sting that much harder, especially when you account for these particular billionaires' horrendous record on curbing climate change.
Even if we assume there is some genuine attempt to promote space tourism here, those hyped trailers they tried to sell us are completely disconnected from the hardships astronauts and crew face in space. Any aspiring tourist is going to balk at any expedition once they see the kind of food served or the "space bathrooms". It is far from any Earth-based cruise imaginable.
---
This might just set the groundwork for a dystopian reality — billionaires fleeing Earth in the face of climate crisis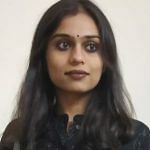 Sukriti Vats
Trainee Journalist, ThePrint
Earlier this week, billionaire Richard Branson beat Jeff Bezos and Elon Musk by becoming the first person to travel to the "edge of space" — in his company Virgin Galactic's spacecraft. What has been popularly termed as the beginning of the "space race" is another one of those billionaires' quirks that common people cannot relate to.
This particular event, however, has been rather dystopian for its callback to the many predictions already made in literature, movies, and public discourse about how the wealthiest will be the first to leave Earth in the face of a severe climate crisis. This might just lay the groundwork for a future trend.
A visible shift in privatisation of space travels, moving from being a beacon of scientific achievements to mere space tourism, does not bode well for the future. In an ideal world, space exploration would never have been anyone's priority anyway, when the resources spent on such trips to the 'void' could be better utilised to improve conditions here on Earth.
---
Calling the billionaires 'honchos on an ego trip' is reductionist. They are democratising space travel for future dreams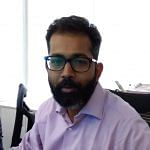 Anurag Chaubey
Assistant Editor, ThePrint
Bezos, Branson and Musk are all new-age entrepreneurs who have always kept innovation at the centre of their business ecosystem. When Bezos thought of an online marketplace and delivery of goods to the comfort of people's homes decades ago, there must have been some detractors unable to see the future unfold. When Musk said he would make a battery-powered car compete and beat a century-old combustible engine, and yet keep it clean, some may have chuckled. It's all a reality today.
Calling them honchos taking ego trips would entail taking a simplistic and reductionist approach towards understanding how wealth creation works to benefit a large number of people, say the democratisation of an idea. An idea becomes successful only if it's demonstrated well. And that's what the three are doing. They aren't the only billionaires on Earth, but not all billionaires can afford this adventure and take a leap into the future.
Like any other new domain, commercial space travel too requires innovation, and these three stand at the front to fund that idea and may open new arenas for innovation that will make life better on Earth. If a little bit of individual ambition helps democratise and open up the idea of space travel, then so be it. Treat it as the fuel for the dreams of the future.
---
Bezos, Branson, and Musk are doing what they know best — make billions and garner publicity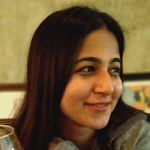 Nidhima Taneja
Web Editor, ThePrint
Forget endorsing space travel or trying to one-up the other, billionaires Jeff Bezos, Richard Branson, and Elon Musk are doing what they know best — make billions and garner publicity. It seems unrealistic to depend on them to make space tourism feasible for all. The motto is simple — no money, no space travel.
The audacious vision is designed for a niche market of wealthy individuals and adrenaline seekers. Or rather, the real target for these affluent entrepreneurs appears to be the billions and billions of dollars that will be spent by the US and other countries on satellite and crewed exploration projects.
Virgin Galactic founder Branson's history does not fare well when it comes to him putting his weight behind well-meaning projects and visions. In 2014, seven years into his pledge to spend $3 billion over a decade to develop a low carbon fuel, he reportedly failed to deliver and paid only a tiny fraction of the promised money.
In the race to conquer the universe beyond Earth's atmosphere, space tourism is a sideshow with ego and self-interest close to the finish line.
---
Science is usually open and benefits everyone. 'Space tourism' companies will feel no such need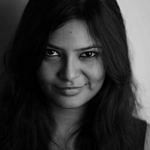 Mohana Basu
Special Correspondent, ThePrint
In 1961, Soviet cosmonaut Yuri Alekseyevich Gagarin journey into outer space took him 301 km above the surface of the Earth.
Richard Branson made a journey to about 88 km above the surface of the Earth; Jeff Bezos will touch 100 km. So, in terms of science, the feat achieved by Branson and Bezos isn't that remarkable, and represents nothing more than an expensive joy ride.
It displays the vast inequities between billionaires and the rest of the people on Earth — the majority of whom are still waiting for a vaccine to survive a deadly pandemic.
Some make the argument that the whims of these men end up supporting the dreams and jobs of hundreds of their staff — some of whom were able to be part of space flight launch experience.
So far, only the most accomplished scientists are able to become a part of their country's space agencies like NASA and ISRO. However, these agencies are run on taxpayer's funds — the science is usually open, and benefits everyone.
'Space tourism' companies, on the other hand, will have no such accountability. Not to mention that billionaires can now take rides on flights that run on fossil fuels which are already wrecking the Earth's climate.
---
Also read: How can you make a webinar exciting?
---
By Prashant Dixit, ThePrint