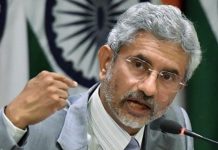 Addressing a virtual session with former British PM Tony Blair at India Global Forum, Jaishankar emphasised on the need for international collaboration to deal with global challenges.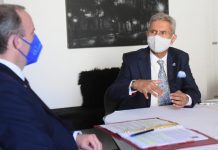 Addressing the G20 Foreign Ministers' meeting in Italy, Jaishankar said vaccine equity will be the immediate test and real economy needs decentralised globalisation.
Vishal Jood, who is from Haryana's Karnal, is lodged in an Australian prison for his alleged role in a series of hate attacks on suspected pro-Khalistan Sikhs in Sydney this year.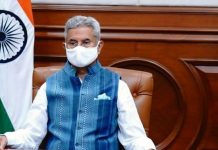 Addressing an event to mark 'Passport Seva Divas', the minister said the ministry has integrated 174 Indian embassies and consulates abroad with the passport service programme.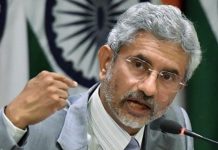 During a UN Security Council debate Tuesday, Jaishankar said there should to be zero tolerance for terrorism including cross-border one, in an apparent reference to Pakistan.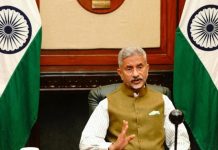 India & China had made written commitments to cut troops but China's 'close-up deployment still continues, especially in Ladakh', External Affairs Minister S. Jaishankar said.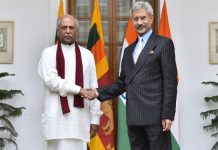 Foreign Minister Jaishankar speaks to Sri Lankan counterpart Gunawardena Monday. Interaction comes days after MEA asked Sri Lanka to be 'mindful' of bilateral ties between Delhi and Colombo.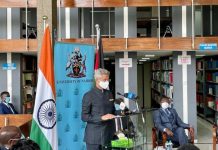 Jaishankar's comments were made during the inauguration of the renovated Mahatma Gandhi Memorial Library of University of Nairobi during his 3-day visit to Kenya.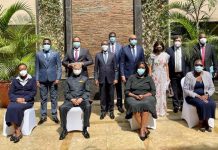 The Ministerial Roundtable, chaired by Kenyan Foreign Minister Raychelle Omamo, reviewed all aspects of the bilateral relationship.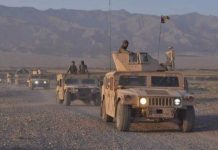 In S. Jaishankar, India has a foreign minister who thinks on his feet. But the Afghanistan chessboard now has more players than pieces.