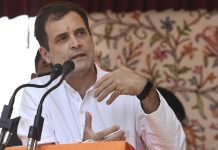 Gandhi, who is in Srinagar to inaugurate the new Congress Bhawan, said that when his party was in power, it tried to unite the country but the BJP believes in divisive ideology.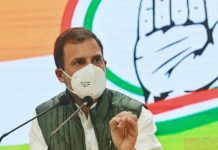 Several Congress leaders have also tweeted screenshots and photographs of Rahul Gandhi meeting the family of a Dalit girl who died after being allegedly raped in Delhi.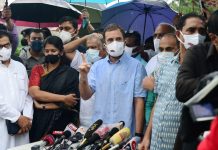 Over the course of the Monsoon Session, Rahul Gandhi has held joint meetings, press conferences, and done a cycle yatra with leaders from Opposition parties, strategising over 'unity'.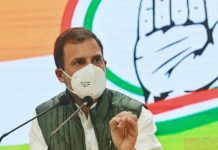 Rahul Gandhi is likely to reach Srinagar on Monday and may attend the wedding of the son of J&K Congress chief Ghulam Ahmed Mir and meet other Congress workers, sources said.
Addressing 'sansad gherao' by Indian Youth Congress Thursday, Gandhi targeted the prime minister and said the young people of India cannot get employment till Modi is in power.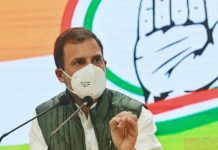 The Congress leader had met the parents of the minor Dalit girl who was allegedly gang-raped, murdered and then cremated. He also tweeted a picture of him with the family.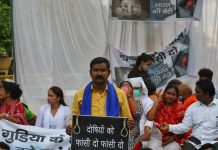 Congress leader Rahul Gandhi had met the family of the nine-year-old 'rape' victim Wednesday and tweeted a picture with them.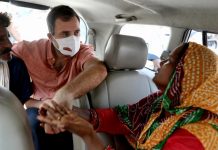 A case has been registered against the 4 accused on the basis of the statement of the mother who alleged that her daughter was raped, murdered & cremated without their consent Sunday.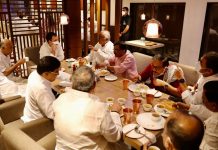 At the meeting, the MPs also discussed the possibility of holding a 'mock Parliament'. Later, Rahul Gandhi rode a cycle to Parliament to protest fuel price hike.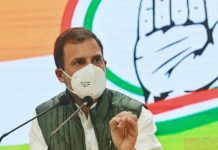 The meeting will be held at Delhi's Constitution Club, and the leaders are expected to discuss their strategy to ensure the Pegasus row is taken up in Parliament.