Campus Voice is an initiative by ThePrint where young Indians get an opportunity to express their opinions on a prevalent issue.
In 'The Sinking Middle Class', David Roediger writes about how Democrats and Republicans praise the middle-class as America's heart. But numbers tell a different story.
As millions of Americans contend with lost wages and savings due to the coronavirus, the challenge of making US foreign policy work harder for the middle class is even more vital.
Formed in November 2019, Ministry for Middle Class Property is part of Canadian PM Justin Trudeau's broader plans for country's middle class.
When it comes to university choices, rather than focus on admissions trends, students would benefit if they interrogate institutional staff lists, biographies.
Manav Kaul's Pinto channelises the anger of a society where electricity is yet to reach villages but alcohol and flesh trade are a reality.
A disproportionate number of women and girls – who make up 71% of the 40 million in modern slavery - are impacted.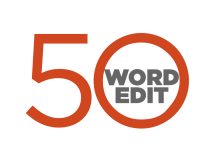 ThePrint view on the most important issues, instantly.
Acting finance minister Piyush Goyal's 1 hour and 45-minute budget speech had three acts of commission and one glaring omission.  
Our leaders may be mistaken about the numbers or the spread of this part of the electorate.