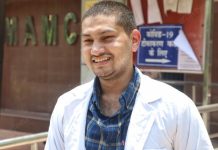 22-year-old Suman Suresh Kargil Chhetri was born 4 months after his father, Suresh, a sepoy in the 2 Naga Regiment, died fighting Pakistani infiltrators in the Kargil War in 1999.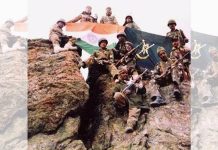 Vijay Kumar, Rajesh W. Adhau & V.V. Sharma were among doctors who won Sena Medal for Gallantry for playing pivotal role in reducing Indian casualties in the Kargil war.
In new book 'Vajpayee: The Years That Changed India', the late former PM's private secretary of many years, Shakti Sinha, details the highs & lows of his tenure in office.
In 1999, the government allowed the world to see Pakistan's Kargil invasion and the Indian army's resolve. But Narendra Modi has reversed gears on transparency.
The Netflix movie on the life and tenure of retired IAF officer Gunjan Saxena has been roiled by controversy since the release of its trailer.
Flight Lieutenant Sreevidya Rajan says Gunjan Saxena was neither the first woman to be posted to the Udhampur base, nor the first woman to fly in Kargil.
Maha Vir Chakra recipient Colonel (retd) Sonam Wangchuk, who fought the Kargil War in 1999, also says Army should prioritise deploying local Ladakhis in LAC region.
In a new book 'Vijayant at Kargil', Col V.N. Thapar writes about his son Vijyant, who was killed when he was 22 during the Kargil War's Knoll assault.
Film is based on life of Flight Lieutenant Gunjan Saxena, who became first IAF woman officer in combat when she flew Cheetah helicopters during 1999 Kargil War for casualty evacuation.
Experts at the Military Literature Festival in Chandigarh list why Modi govt's flagship Make in India programme has failed to take off in the defence sector.