Home
Tags
Farmers agitation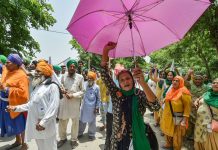 Officials said police were deployed following a call by farmers to march towards Punjab governor's house and submit a memorandum regarding their seven-month-long agitation.
Mukesh Lal died of burn injuries late Wednesday. Police says it has his dying declaration accusing 4 of setting him on fire. Protesting farmers say Lal died by suicide.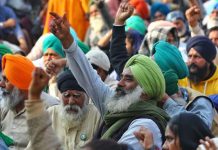 On the completion of seven months of agitation against Centre's three farm laws, the farmers will observe 26 June as 'Kheti Bachao, Loktantra Bachao Diwas'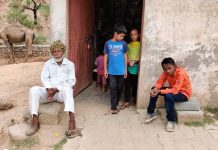 The Mohali administration has put up all 341 villages in the district for adoption to seek sponsorship for vaccination doses. Thirteen villages have already been adopted.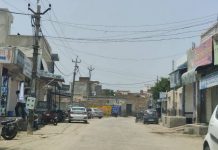 Former Haryana chief minister O.P. Chautala's ancestral village had been sending four-five people from every family to the farmers agitation, said villagers. Till Covid deaths started mounting.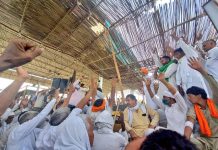 Earlier, CM Khattar had urged farmers to suspend their protest against farm laws, claiming that their movements to and from dharna sites were spreading Covid infection in villages.
Samyukta Kisan Morcha, on Sunday, had said that it had zero tolerance towards violence against women amid reports that an activist from Bengal was sexually assaulted at Tikri border.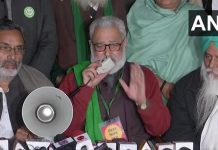 Agitating farmer union leaders say those at the protest site are free to decide if they want to be tested for Covid or receive the vaccine, agree to 'passively' support govt efforts.
In a given crop season, women farmers in India work about 3,300 hours, double the 1,860 hours their male counterparts put into farming.
The day will mark four months of the farmers' protest at Delhi borders. A farmer leader said they will also protest fuel price hike & railway privatisation on 15 March.