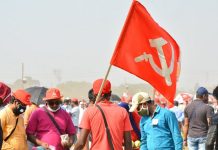 Kolkata: Claiming that the 'Idea of India' is under threat, the Communist Party of India (Marxist) has announced a year-long programme to commemorate the 75th anniversary of India's independence. The national flag will also be hoisted across its offices on 15 August this year, for the first time since the party's formation in 1964. While there is no rule against hoisting the flag within the party, CPI(M) leaders and members have rarely been seen doing so. A communique issued by the party's central committee Monday asked its members to begin the year-long campaign to "revive real history of the freedom struggle" and to highlight the role of communists in the freedom struggle. "The Central Committee decided that the Party will observe this anniversary highlighting the role of the Communists in the freedom struggle; Communist Party's contributions to the building of modern India and consolidating the 'Idea of India'; the complete absence and at...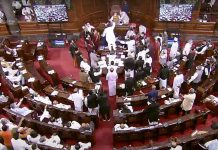 Rajya Sabha was adjourned Tuesday as Oppn accused govt of not allowing discussions on some of the most prickly issues raised by them, including repeal of farm laws.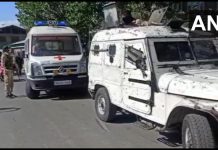 The incident took place in the afternoon when two LeT terrorists entered the rented accommodation of Ghulam Rasool Dar and shot him and wife Jawhara Begum at Lal Chowk area in Anantnag.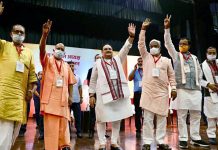 On a two-day visit to UP, the BJP president, met the CM, ministers and the BJP state unit's core committee members to focus on the party's preparations for coming elections.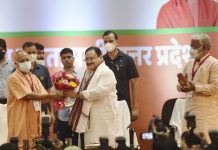 The BJP national president who is in Uttar Pradesh Saturday on a 2-day visit, addressed a meeting of the newly-elected chairpersons of zila panchayats and block panchayats Saturday.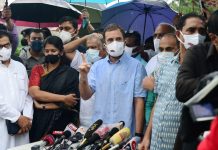 Over the course of the Monsoon Session, Rahul Gandhi has held joint meetings, press conferences, and done a cycle yatra with leaders from Opposition parties, strategising over 'unity'.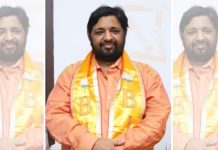 Kaushal Kishore, Minister of State for Housing and Urban Affairs, says BJP has worked for the welfare of all while BSP and Samajwadi Party are involved in appeasement politics.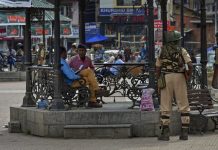 Hurriyat also alleged that the Indian govt continues to 'assault' locals by incarcerating political prisoners and 'intimidating' them through arrests and arbitrary laws.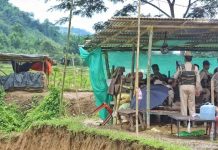 The two state govts agreed to not send their respective forest and police forces for patrolling, domination, enforcement or for fresh deployment to any of the conflict areas.
Under the BJP's 'Samarth Booth Abhiyaan', every party MP, MLA and district president has been asked to take responsibility of a certain number of booths in their constituencies.