New Delhi: Prime time debates Sunday revolved around developments in the West Bengal elections, the spike in Covid-19 cases amid Holi and the Delhi government's decision to lower its drinking age.
NewsX's Rishabh Gulati held a debate titled "Can Didi (Mamata Banerjee) Retain Nandigram?"
He asked BJP spokesperson Sudesh Verma if the West Bengal chief minister had "put her eggs in this basket" and why it was important for the BJP to defeat her here.
Verma replied that the chief minister was making a point by contesting at Nandigram.
"She wants to make a statement to the state of West Bengal that she's not afraid of the BJP," Verma said. "Everybody knows that Suvendu Adhikari (BJP candidate at Nandigram) is popular and that he allowed TMC to get roots there (Nandigram)."
Political analyst Siddhabrata Das accused Adhikari of acting like "the king of Nandigram" and blamed him for the constituency's lack of basic infrastructure.
"Mamata did not have to take on this fight but she decided to. Why?" Gulati asked.
Political analyst S.K. Dutta replied, "When Rahul Gandhi switched constituencies from Amethi to going down to the South (Wayanad), he knew the reality. Mamata did this because of her own ego massage."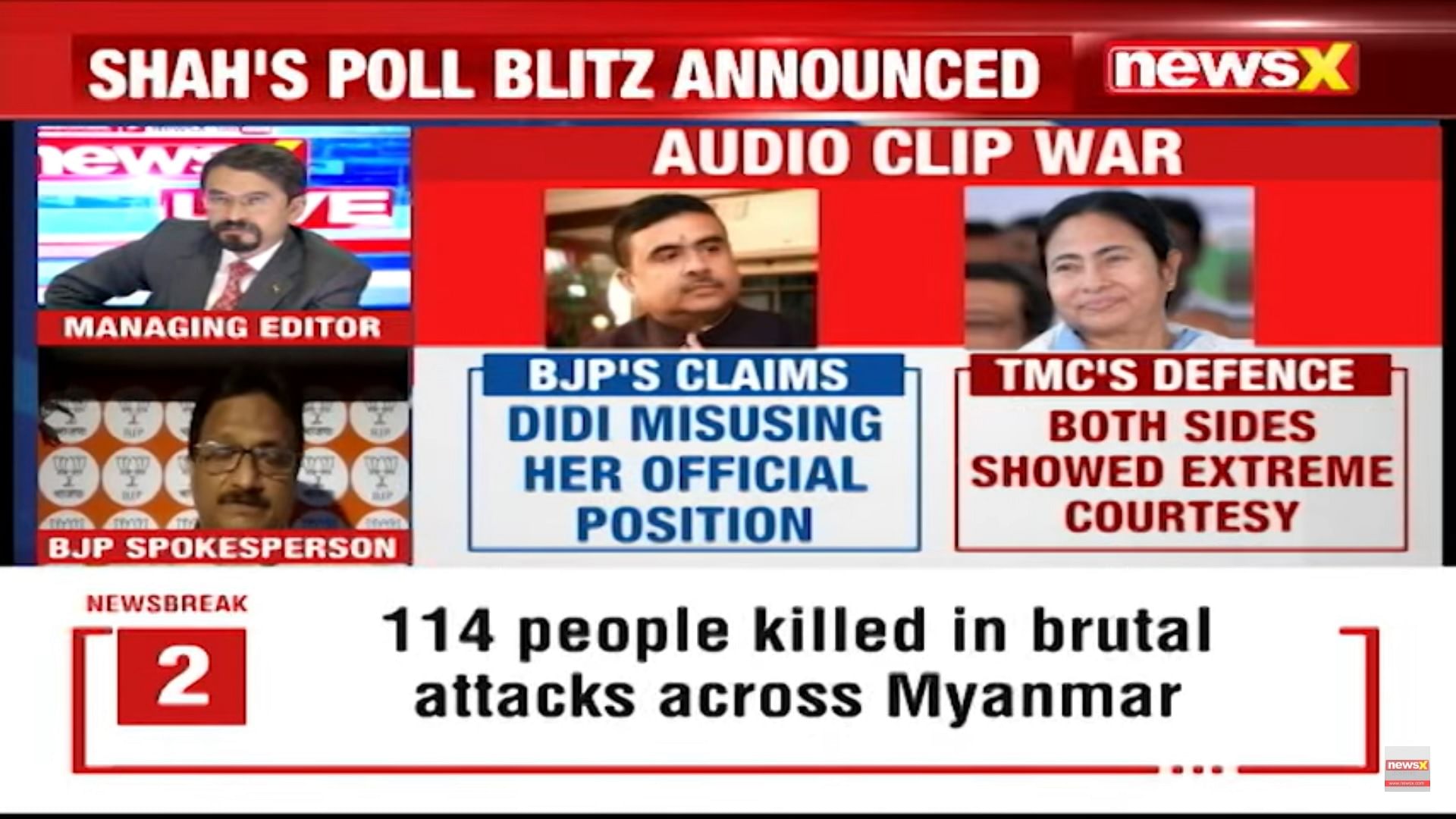 Mirror Now's Anvi Raja discussed the spike in Covid-19 infections in the country and Maharashtra Chief Minister Uddhav Thackeray's plans to impose a lockdown in the state.
"Do the administration and authorities need to do more to impose the guidelines better?" she asked.
Dr Suneela Garg, member of the Lancet Commission on Covid-19 India taskforce, said strict government action is necessary if health precautions aren't followed. "The festivals will come but there are different ways to make them more enjoyable. You can do it virtually," Garg said.
Noting a spike of cases in Karnataka, Raja said, "Even last time round when curbs were in place, we saw a lot of violations happening in the state. That seems to be happening now."
Dr Anoop Amarnath, member of the Critical Care Support Unit of the Karnataka government, concurred, adding that violations are due to "vaccine swag". He said re-emphasising the importance of social distancing, masks and hand washing is key to overcoming it.
Dr Om Shrivastav, member of Maharashtra Covid-19 task force, said the state may be dealing with a dual strain, a variant of the original strain of the virus.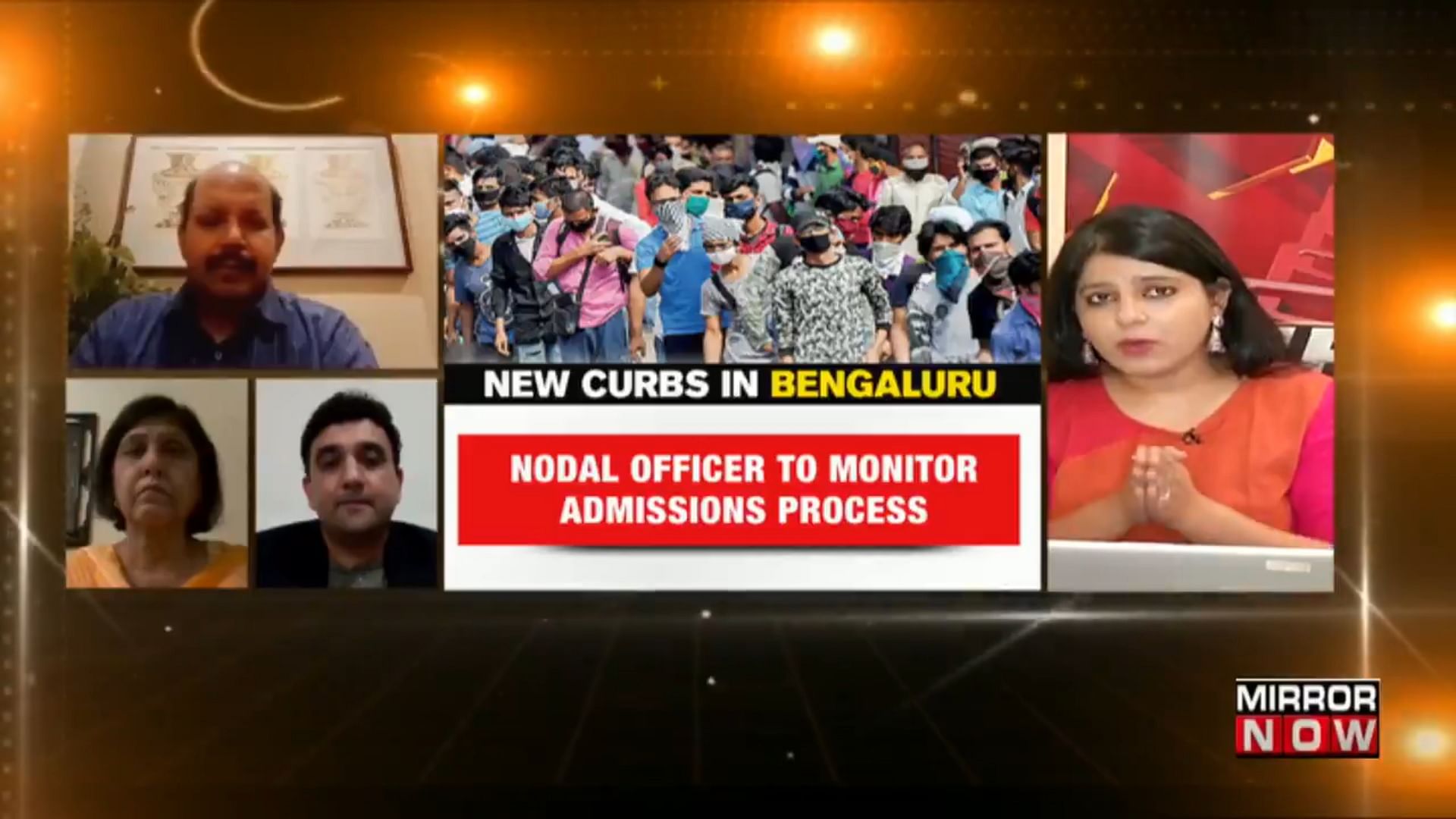 On Zee News, anchor Aditi Tyagi discussed a "crisis" in the Maha Vikas Aghadi government in Maharashtra.
"Is Anil Deshmukh the accidental home minister?" asked Tyagi. "Saamana (Shiv Sena mouthpiece) today asked the same question, which has offended the NCP, opening a can of worms."
The channel presented what it declared was a detailed report on the murky Ambani bomb threat case and the subsequent implication of Mumbai top cop Sachin Waze.
"Graha mantri Anil Deshmukh par sawal uthaya gaya, likha gaya Sachin Waze Mumbai mein baithkar vasooli kar raha tha aur Graha Mantralaya ko is baare mein soochi nahi thi? (Waze was taking bribes in Mumbai, right under the Home Minister's nose and the latter had no clue?)," Tyagi wondered.
The channel claimed that all its commentary was part of the Saamna article. "Iss sab ke chakkar mein toh kaise BJP ki binn maange muraad puri ho gayi (All of this is a wish come true for the BJP)," Tyagi said.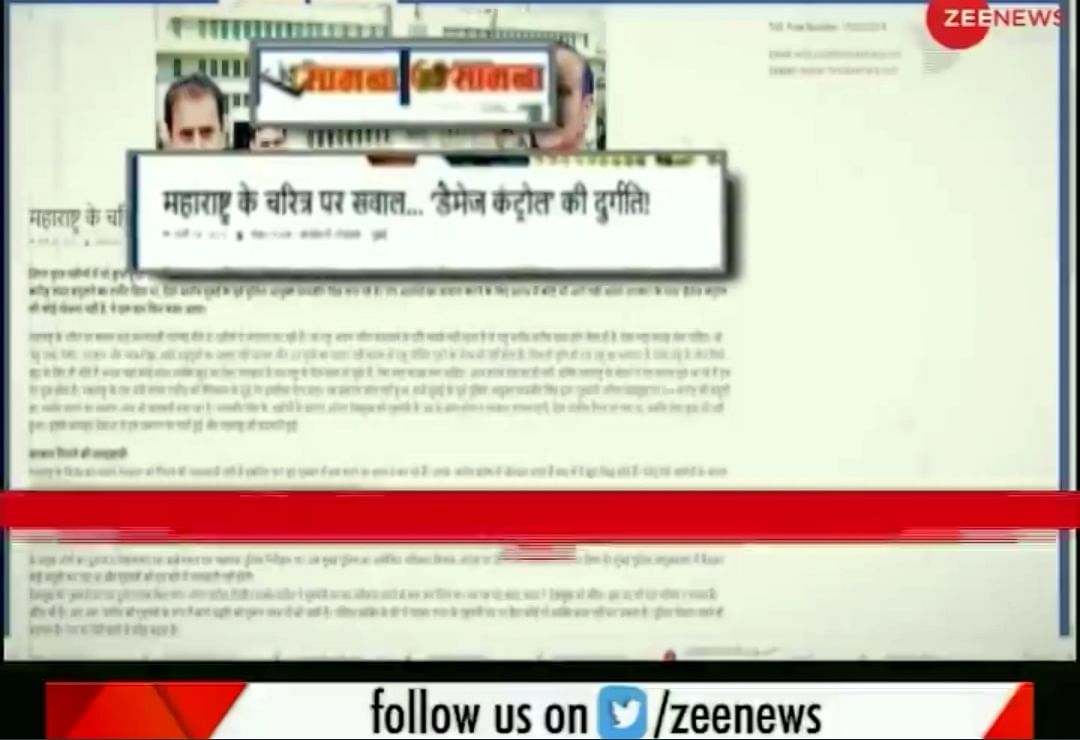 NDTV 24X7's Sarah Jacob discussed the Delhi government's decision to lower the drinking age from 25 to 21 years.
When asked why the AAP government chose to make the move now, Jasmine Shah, vice chairperson of Dialogue and Development Commission at the Delhi government, said, "This is to ensure our policy framework keeps up with the times."
"Will the Delhi government's revenues go up?" Jacob asked.
Shah said it would, and by Rs 2,000 crore, a 25 per cent increase in one year.
Businessman and member of the National Restaurant Association, Zorawar Kalra, called it a "progressive" move that will give the hospitality industry a boost.
Puneet Sharma from Aarti Foundation, a rehabilitation and "de-addiction" centre, said a lower drinking age can "obstruct the growing age" of young adults.
Shah countered by saying that young adults anyways find ways to drink when the cut-off age is 25 years.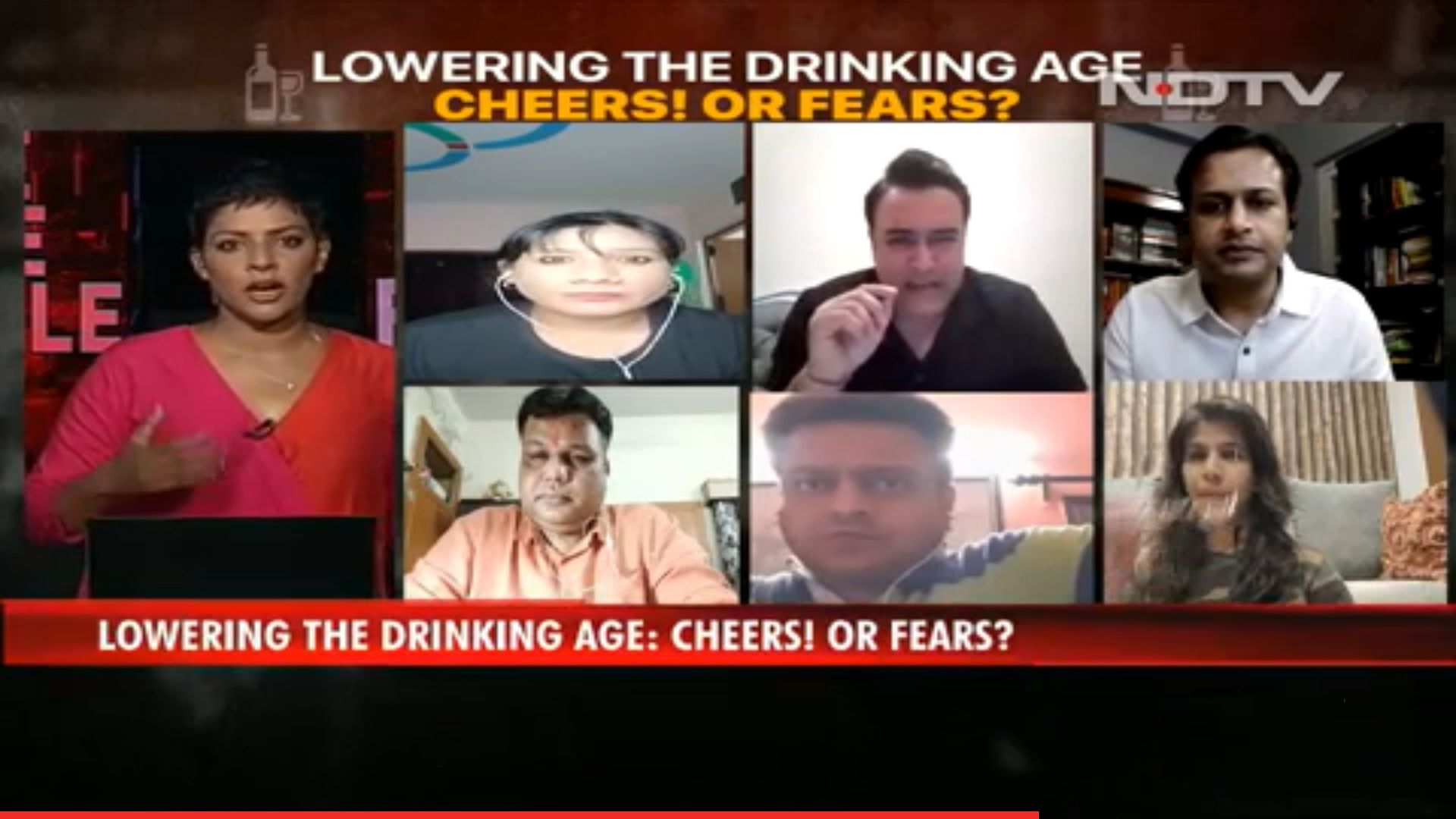 Aaj Tak's Shweta Singh was in a celebratory mood ahead of Holi and the channel put out performances by various guests on its programme 'Rang Rasiya'.
Folk singer Malini Awasthi had been invited to perform, and if the channel is to be believed, she was quite a crowd puller.
"Thodi der pehle ye ground khaali pada hua tha. Ab yahan paiir rakhne ki jagah nahi hai. Yehi hai lok Sangeet ka power. Ye hai Malini Awasthi ka power," an excited Manoj Muntishar, a poet who was also a guest on the show, said.
"She's made people do samba to Bhojpuri tunes," added an excited Shweta Tiwari.