New Delhi: Prime time Tuesday was worried sick over the grim Covid-19 situation in the country but it still found time to focus on the West Bengal elections.
Aaj Tak discussed who would win Jalpaiguri and Bardhaman, while CNN News 18 India asked if Mamata Banerjee's "dharna politics" would be the "turning point" in West Bengal's elections.
But let's focus on the pandemic that is raging through the country.
On Mirror Now, host Tanvi Shukla looked at the government's "change in vaccine policy" as it begins to accept foreign vaccines, after okaying Russia's Sputnik V vaccine for emergency use.
She asked Rajib Dasgupta, National AEFI (Adverse Effects Following Immunisation) Committee, if this step could not have been taken earlier. "This could've come…a lot earlier because right now India has 67,000 vaccination centres and a lot of them have (had) underutilised capacity all along."
Speaking about the various challenges that Sputnik V might pose in the next few weeks, he added, "Sputnik is priced at $10 globally, India buys AstraZeneca at $2 per dose. Sputnik has expressed some scepticism about moving away from its uniform pricing policy."
He added: "Perhaps the Bharat Biotech ramping up its production from the Bangalore facilities will be the bigger game-changer for India."
Shukla then asked Dr Suneela Garg, member, Lancet Commission Covid India Task Force, how long the government would continue to be the sole decision-maker in purchasing vaccines.
"The government has already involved private sectors in terms of utilising their manpower and space. It is time we ramp up our vaccine production. Serum Institute of India has 70 million capacities, while Bharat Biotech can produce 100 million doses per year," Garg replied.
On NDTV India, anchor Sushil Bahuguna talked about the Maharashtra Covid-19 lockdown.
"Maharashtra Chief Minister Uddhav Thackeray has imposed section 144 in the state for the next 15 days. In addition to this, he said his government will also aim to increase vaccination and transporting oxygen tanks for the Covid-19 patients from other states."
Bahuguna also mentioned the Allahabad High Court's suggestion that Uttar Pradesh Chief Minister Yogi Adithyanath consider imposing a lockdown.
"Among other things, the high court had asked the UP govt to impose complete lockdown in Covid-19 hotspot districts, arrange manpower to build makeshift hospitals for the worst-hit regions and to ensure the production of Remdesivir and other medicines to treat Covid-19."
Talking about India accepting foreign vaccines, Bahuguna said, "Three more vaccines, including Pfizer, Moderna and Johnson & Johnson, will soon be introduced in India… The government will first give the (Sputnik) vaccines to 100 people and will inspect them for 7 days."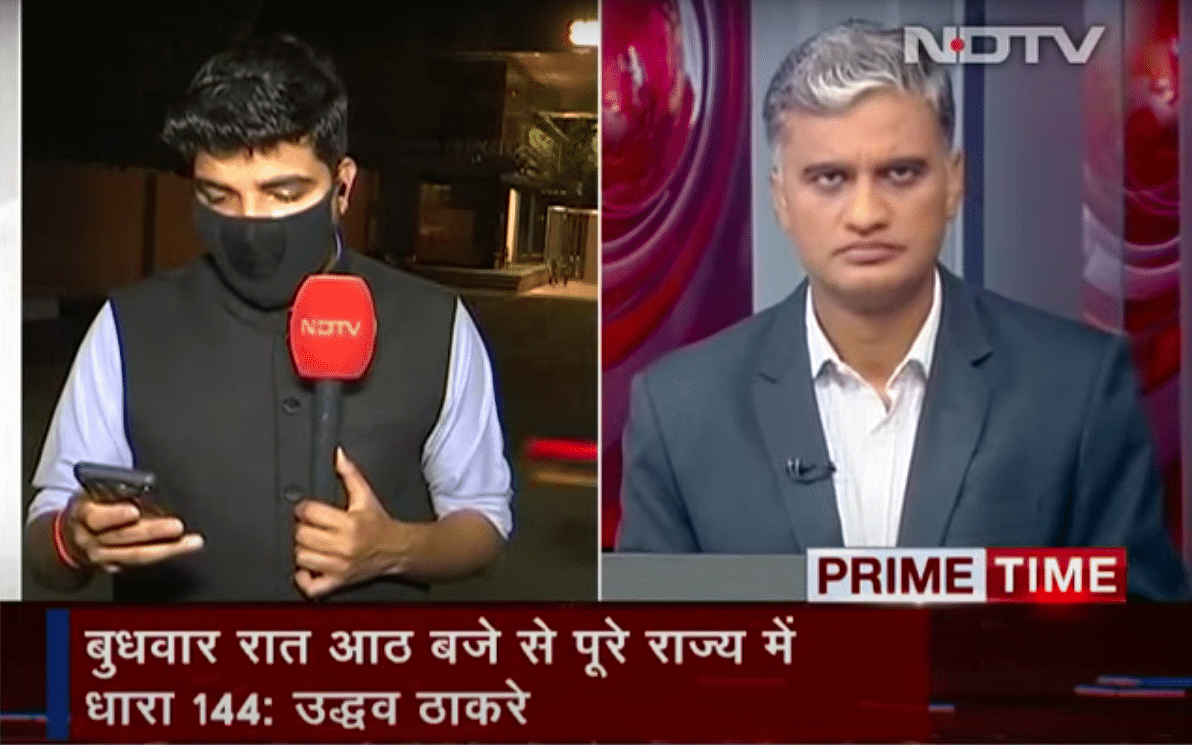 On News X, anchor Uday Pratap Singh continued his obsession with China and focussed on the 25 Chinese aircraft that entered Taiwan's Air Defense Identification Zone (ADIZ). "This latest Chinese mission involved 14 J16s and 4 J10 fighters as well as four 86K bombers which can carry nuclear weapons to anti-submarine aircraft. Taiwan's defence ministry had said it is the largest Chinese incursion till date."
When asked if China was sending a message to Taiwan, Dr Roger Liu, Associate Professor at Flame University, said, "China is trying to escalate everything. This is a direct response to US Secretary Blinken's saying the US has a bipartisan commitment to Taiwan…"
Professor M. Nalapat, Editorial Director, The Sunday Guardian, said, "An attack on Taiwan essentially and certainly means a war between the United State and China and Japan."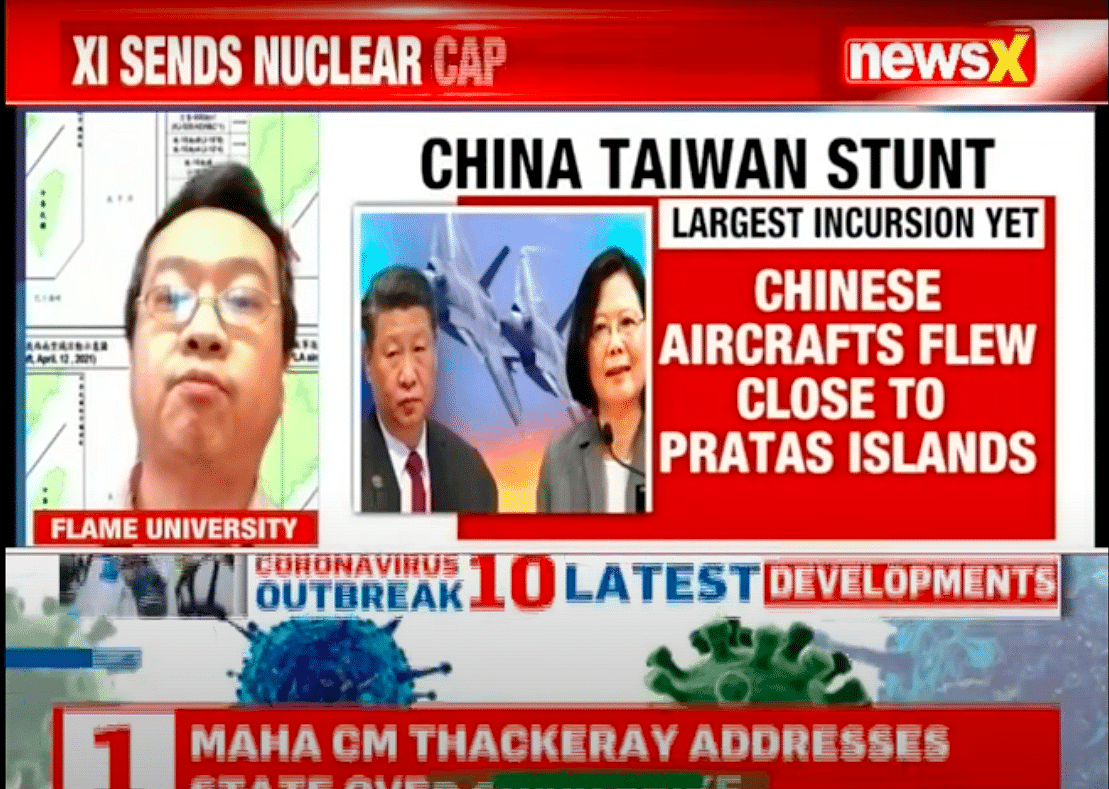 On ABP News, anchor Rubika Liyaquat interviewed Madhya Pradesh Chief Minister Shivaraj Singh Chouhan on the worsening Covid-19 situation in the state.
"There is no doubt that the numbers of Covid cases are rising rapidly but we are fighting with full spirit. Even though the beds are enough… in Indore, Bhopal, Gwalior and Jabalpur, we are increasing the beds to deal with the unprecedented situation. In private hospitals, we are also paying for some of the beds," the CM explained.
On the shortage of the drug, Remdesivir, Chouhan said the government was arranging for alternative anti-viral drugs. "There was a time when there was a shortage of injections, but we collaborated with private companies as well and got 31,000 Remdesivir injections," he said.