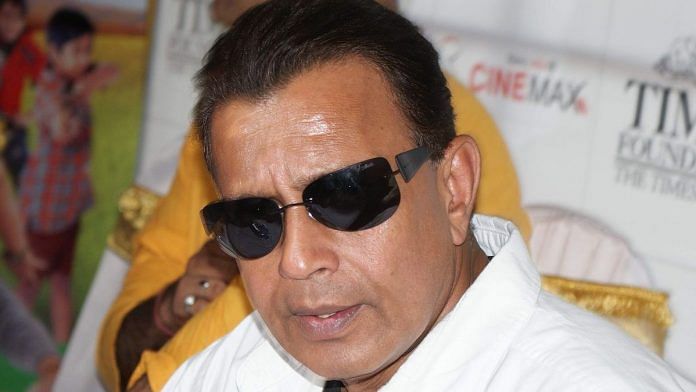 The frenzy that marked Mithun's professional life at its peak was not without its dark side. The film industry was notoriously obsessed and enamoured with North Indian actors and disdainful of anyone who challenged the status quo. Mithun's meteoric rise and devil-may-care attitude riled his detractors and a few of his rivals. There were rumours of some attempting to sabotage his career, even trying to harm him physically. But all these plans failed primarily because of his close association with that one man in Bombay, Balasaheb Thackeray. Daddy, as Mithun used to call the Shiv Sena founder and supremo, took a liking to Mithun from their very first meeting.
Mithun's proximity to the Shiv Sena chief was the shield that deflected his critics' barbs and kept his enemies at bay. With Thackeray's affectionate hand on his head, Mithun was invincible and inspired fear and respect in everyone in Bollywood. With someone to have his back, Mithun was generous with his time and resources to anyone who needed it. And one of his pet projects of the time was the Film Artistes Association (FAA), as he soon became one of its most visible faces and a true leader.
His Calcutta years—of organizing neighbourhood and college events, volunteering for social causes, running relief camps and helping anyone who was in need—continued to inspire Mithun during his best years. He provided support and leadership to various movements related to the film industry and was extremely successful in ending internal bickering among the artists in the FAA. Quite a few times, he came in direct conflict with the Producer's Association as well, which earned him the wrath of the producers at that time but failed to deter him.
---
Also Read: 'Hand-picked by RSS chief', Mithun Chakraborty expected to play 'big role' in Bengal BJP
---
The most striking thing about Mithun's earnest attempt at getting involved with every possible union and group was that at the same time, he fully supported the technician's association called the Mazdoor Union and became the secretary of both the FAA and this Union. It was a remarkable achievement and speaks volumes about how easily he could fit into leadership and problem-solving roles behind the camera and how most people accepted him.
Mithun's aim was to merge the two organizations into one single, powerful unit. In this whole endeavour, he was strongly supported by Thackeray even though Mithun never formally became a member of the Shiv Sena. The bond they shared was way above party and politics.
One of the many stories that generated around their bond was from the time Mithun was going through some financial distress and took a loan of over `2 lakh from Thackeray. When he went to Thackeray to repay him, he turned Mithun down saying that when a father lends his son money, he doesn't expect it to be returned. Apparently, Mithun did not dare to counter him.
This personal relationship blossomed despite Mithun's history with Left-leaning ideology, which was diametrically opposite to that of the Shiv Sena. Thackeray once said in an interview with Stardust:
"It is God who has brought the two of us close to each other. Mithun is a great admirer of Shivaji Maharaj and I am a great admirer of Netaji Subhas and so is Mithun.… I have known Mithun for a long time. I like and greatly admire his fighting spirit and also appreciate his truthfulness." 
Mithun reciprocated his generosity by saying that, 'Apart from Netaji, two people whom I really respect and admire are Jyoti Basu and Balasaheb Thackeray.'
---
Also Read: Disco Dancer and the era of disco featuring Bappi Lahiri
---
When Sanjay Dutt was arrested by the Bombay police for illegal possession of arms under the anti-terrorism law TADA, initially, Thackeray criticized Sanjay and was strongly against his bail. But one and half years later, the same person spoke in favour of granting bail to Sanjay and shared the stage with the actor, who was a prominent, long-standing Member of Parliament (MP) of the Congress party from Bombay and politically a strong opponent of Thackeray. Despite their political and ideological differences, Thackeray had no hesitation in sharing the stage with Sunil Dutt and in that public meeting, strongly criticized the TADA court judge J.N. Patel for not granting bail to Sanjay. So, what transpired in that year and a half that made the Shiv Sena supremo share the stage with his political opponent? It was the role played by Mithun.
After Sanjay was arrested and charged, the Shiv Sena newspaper, Saamna, started criticizing and attacking various prominent film personalities for their alleged links with Dawood and the underworld. Mithun met Thackeray and explained certain critical things. He told Thackeray that a very wrong perception and narrative was being created that Bollywood belongs entirely to Dawood and his accomplices. This was immensely hurting the industry and its image. The common people's perception about the industry was turning negative, and Mithun argued strongly in favour of Sanjay Dutt to Thackeray. Eventually, many people tried to take credit for Sanjay's release, but the truth was something else.
In Bombay, even the grass-roots Shiv Sena workers were fully aware of Mithun's closeness to Thackeray. When the Sena came to power after the 1995 assembly elections, there were huge victory processions and crowds poured in from all over the city. Expectedly, these processions had very little or no discipline and traffic was stuck at several places for hours. The vehicles were crawling and everybody was nervous because of the sheer numbers and the aggressive attitude of the Shiv Sainiks. The cars were covered with gulal and had to suffer occasional kicks and lathis of the Sainiks. In that crowd, Mithun's bright-red Maruti 1000 was also stuck. Mithun was not in the car and his driver was quite nervous. With folded hands, he requested the Sainiks to clear a way for him. The Sainiks were all ready to bash him up for this audacity.
---
Also Read: How BJP is using Sourav Ganguly, Mithun & Prosenjit to build popularity in Bengal
---
The driver then told them that the car belonged to Mithun and everything changed. A narrow opening was somehow cleared for the car to pass through. When Thackeray's wife, Meenatai, passed away in 1995, Mithun was with him like a shadow the entire day. As he approached Thackeray, the Shiv Sena chief gripped his hands and cried like a child. It was the first time ever people had seen Balasaheb Thackeray cry like that. Mithun was again by his side when his eldest son, Bindumadhav, who was a film producer, was killed in a car accident a year later on 20 April.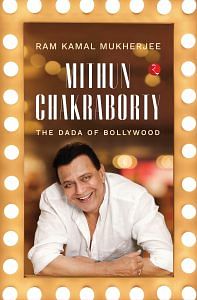 This excerpt from 'Mithun Chakraborty: The Dada of Bollywood' by Ram Kamal Mukherjee has been published with permission from Rupa Publications.