The entry of gramophone in India at the beginning of the twentieth century got inadvertently aligned with the country's ongoing freedom struggle. Amid the rising demand for swadeshi products and boycott of foreign goods, labels like 'Made in Calcutta' or 'Made in Madras' began to be boldly embossed on the records around 1905, after the partition of Bengal. The Gramophone Company set up its own record pressing plant at Dum Dum, Calcutta, in 1908, cutting off the need to send recorded master shellacs to Hanover, Germany, for pressing and production purposes. The spirit of patriotism and the entrepreneurial zeal led to many record-manufacturing companies – Binapani, Kamala and so on – coming up in Calcutta over the next few years. However, these companies soon fell out of business, losing to established European firms with their vast network of dealers and agents.
Songs that stirred patriotic sentiments possibly began with the arrival of Vande Mataram in 1882. The creation of Bankim Chandra Chatterjee received a new life two decades later when Rabindranath Tagore sang it at the annual convention of the Indian National Congress in Calcutta in 1896. The song's popularity, and its use as a galvanising slogan in the freedom struggle, drove many singers to record it. Possibly the oldest extant recording of the song in Tagore's exceptionally high-pitched voice and an extremely slow tempo is among the few versions that managed to survive.
Vande Mataram – Rabindranath Tagore
The British ban on the song made it even more popular. It became a regular at Congress conventions where Vishnu Digambar Paluskar sang it in Raga Kafi. The other version that survived is by Omkarnath Thakur, who sang it in Parliament to mark India's first Independence Day. Thakur used to sing it in a raga that he called Bangiya Kafi – the tune from Bengal. While Paluskar did not record it, here's the recording of Omkarnath's performance in Indian Parliament on 15 August 1947:
Vande Mataram – Omkarnath Thakur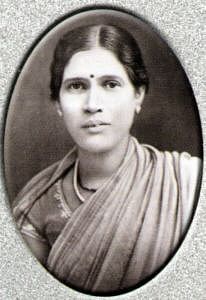 Possibly aware of its impact on a new, free India, many other artistes began embellishing India's national song as per their own creative visions. Two other recordings – a peppy duet by M.S. Subbulakshmi and D.K. Roy, and a slower, more introspective version by the iconic Jaipur gharana artiste Bai Mogubai Kurdikar (mother of classical vocalist Kishori Amonkar) are presented here:
Vande Mataram – M.S. Subbulakshmi
Vande Mataram – Bai Mogubai Kurdikar
The Vishwa Bharati Chorus of Tagore recorded several patriotic songs, including possibly this very first recording of Jana Gana Mana, around 1911-12, which has all the stanzas.
Vishwa Bharati Chorus
Patriotic songs became a common, forceful tool of assertion among another section of Indian society – that of the courtesans (or tawaifs, as they were then known). Responding to Mahatma Gandhi's appeal to break free from the profession of prostitution and join the national struggle, many of them came together in Banaras under the aegis of the Tawaif Sabha, whose first president Husna Bai gave a clarion call to fellow women to wear the shackles of iron as a symbol of India's slavery, instead of decking themselves up in gold ornaments.
---
Also read: India's 'shy' classical musicians made way for theatre's entry into gramophone record books
---
She appealed to them to begin their concerts with patriotic songs, advising them to gather these songs from another iconic singer of Banaras – Vidyadhari Bai. Though there were gramophone records of such protest songs by both Husna Bai and Vidyadhari, very few have survived.
However, renowned contemporary artistes Shubha Mudgal and Aneesh Pradhan managed to source the original lyrics of one of Vidyadhari's famous opening songs in concerts – Chun Chun ke Phool Le Lo. They have tuned it as per their imagination and recorded it. In the song, Vidyadhari confidently declares that India can no longer remain a slave as the time has come to break the shackles, with millions ready to sacrifice for their motherland.
Chun Chun Ke Phool Le Lo
Another political activist and freedom fighter K.B. Sundarambal used gramophone to record her musical talents through some stirring patriotic songs that became chartbusters. The first track, Veera Suthanthiram, is a call to all the soldiers of the freedom struggle who held the holy mantra of Vande Mataram on their lips. The second track is a lament that she composed when Motilal Nehru passed away in 1931. It became a best-selling record all across South India.
---
Also read: From Mahatma Gandhi to Nehru, everyone was an MS Subbulakshmi fan
---
Veera Suthanthiram – Senjurutti
Motilal Nehru
Indu Bala, a celebrated artiste and a disciple of Gauhar Jaan, India's first recorded artiste, is credited as being one of the earliest artistes to sing for the All India Radio (performing on the second day of broadcast in Calcutta in 1927). Indu Bala's popularity soared, with concert invitations coming from across India. In her career, Indu Bala recorded nearly 280 songs that included classical music, theatre, Bengali and Hindi cinema songs, as also several patriotic melodies.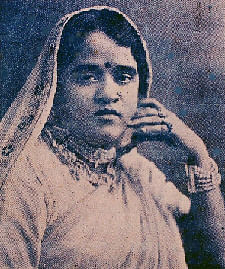 Here's an excerpt of one of her songs – Pyara Watan Humara – where she goads Indians to leave their petty differences aside at a time when the house is on fire, and instead concentrate all their energies on dousing it.
Along with patriotic songs that stirred the conscience of people, the gramophone was also used to transmit messages from national leaders. Gandhi's 'Spiritual Message' recorded in 1931-32 around the time of the Round Table Conference gives the listeners an idea about his concept of God. An excerpt of this recording is presented here.
Spiritual Message of Gandhi
The collective efforts and resolve of the nation finally culminated in freedom on 15 August 1947. Even as we started our new tryst with destiny on that historic day, the soul of a nation long suppressed found various artistic expressions.
---
Also read: Kesarbai Kerkar, the Indian voice that made it to NASA's Voyager mission
---
I conclude this piece with a recording that reflects the joy and exultation of all Indians at the dawn of freedom – Mogubai Kurdikar's rendition celebrates this, asking everyone to 'garland Gandhiji', and sing the glories of "Veer Jawahar" and Subhas Chandra Bose.
Phir Aayi Laut Bahar
The author is a historian, political analyst and a Senior Fellow at the Nehru Memorial Museum and Library, with an upcoming biography of Savarkar. The music clips are from the 'Archive of Indian Music' that he has established to digitise and preserve vintage recordings of India. Views are personal.