Apart from the collection of classical music recorded on gramophone discs, there exists a rich repertoire of theatre recordings as well. Much of the credit for this goes to London's Gramophone and Typewriter Limited, or The Gramophone Company, which made its  first foray into India in 1902 to record 'native voices,' but soon began soliciting theatre artistes along with classical musicians.
The company first entered Calcutta, India's capital at the time, and found a local contact in Amarendra Nath Dutt, a rich zamindar who was also a theatre enthusiast and actor. The modern Bengali theatre had undergone a renaissance in the first half of the nineteenth century, with a string of theatres coming  up — Chowringhee, Classic, Star, Corinthian and so on. Several of the early theatres were completely British in the way they operated — stage actors were brought from London, and even their ushers and doormen were British.
GTL's first recording agent to visit India, Frederick William Gaisberg, saw 'Romeo and Juliet' at the city's Classic Theatre. It alarmed Gaisberg's colonial European sensibilities to see a 'native' adaptation of a Shakespearean classic. He thought little of both the acting and singing and dancing abilities of the nautch girls, who had been arbitrarily put into the play. He describes them as being "heavily bleached with rice powder and dressed in transparent gauze." He notes with disdain: "To hear them sing 'And her golden hair was hanging down her back' to the accompaniment of fourteen brass instruments, which all played in unison, was nothing short of appalling". It seemed like a classic case of the East never meeting the West. A badly arranged, over-enthusiastic Indian band was attempting to play a Western classic to catch European attention, while the recording company was scouting for authentic, local talent. 
---
Also read: Gauhar Jaan, India's first record artist, took Rs 3,000 a session & threw parties for her cat
---
Yet, Gaisberg decided to record some of these theatre artistes who were more than willing to collaborate, unlike the diffident classical musicians. Before he recorded Gauhar Jaan, Gaisberg recorded Miss Soshi Mukhi and Miss Fani Bala — young nautch girls of the Classic Theatre whom he disdainfully described as having "miserable voices."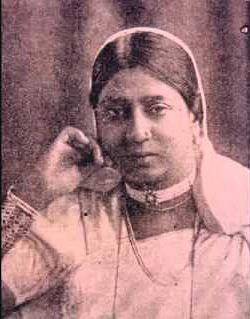 Here's a recording of Miss Harimati from the theatre scene in those times:
Saiyan Tu Ekbar Aaja
Over time, several talented theatre artistes from Bengal — Binodini Dasi, Bedana Dasi, Manada Sundari Dasi, Kusum Kumari, Miss Tarasundari, Miss Jadoo Moni Dasi, Miss Susila Bala Dasi, Nari Sundari Dasi, and Krishnabhamini among  others — were recorded by the GTL. Two such recordings in Bengali by Bedana Dasi and Manada Sundari Dasi:
Enechhi Chakore Prem Sudha Dere
Keno Mon Chay Khamaj
Travelling down south to the court of the Maharaja of Mysore, Nalwadi Krishnaraja Wodeyar, the Gramophone Company discovered the Shri Chamarajendra Karnataka Nataka Sabha (founded in 1880), which had several classical musicians of the royal court singing folk ditties and theatre songs. The Palace Theatre Company staged several Western classics in Kannada: Othello (Shurasena Charitre), The Merchant of Venice (Panchali Parinaya), and Romeo and Juliet (Ramavarma Lilavati). Private theatre companies in Mysore such as Ratnavali Nataka Sabha and Rajadhani Nataka Mandali and their Ranga Geethegalu (songs from the musical plays) provided a fertile  ground for the recording agents.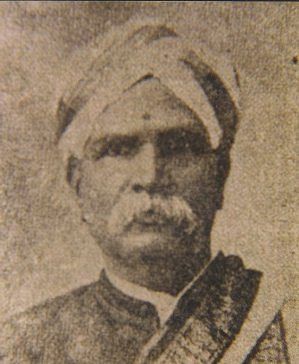 Here's a recording from Chamarajendra Karnataka Nataka Mandali's play Veera Simha Charitre, performed by eminent classical musicians of the Mysore court – Bidaram Krishnappa and Rachappa:
Bidaram & Rachappa Theatre
Mysore's theatre scene was largely influenced by the Parsi theatre in neighbouring Bombay Presidency. The Parsi theatre, established in the 1850s, was one of India's first commercial theatres. One of the most important Parsi theatres was 'Alfred Natak Mandali', set up in 1871 by Kavasji Palanji Khatau.
---
Also read: Vijay Tendulkar: The titan of Marathi theatre who shattered taboos with his pen
---
The Parsi theatre of Bombay, as noted in journals by the Society of Indian Record Collectors, adapted Western operatic presentational modes in the structure of the plays, using a proscenium stage, elaborate stagecraft, and extravagant Persian and Arabic style costumes. The plays were in Urdu, Marathi and Gujarati. Phirozshah Mistry, Sorabji Dhondi, Master Mohan and others were some of the stars, especially with their comic timings. Imitation, mimicry and comic songs were also generously recorded by several companies.
The following is a recording by the Beka Company, somewhere between 1902 and 1905, of Shaikh Abdul Rathman imitating animal sounds. 
Imitation of Animals by Shaikh Abdul Rathman
Sorabji Dhondi was a versatile comic actor who cut more than 100 records for various companies. Two of his recordings, one from an Urdu play of the Alfred Natak Mandali, Asir-e-Hirs, and another from a Gujarati play, Khurshide Jarnigar, where he extols the virtues of money in a song, 'Khoobi Sari Paise ki':
Alfred Natak Company
Khurshide Jarnigar – Khoobi Sari Paise ki
A leading star of the Parsi theatre was Miss Gohar, who was first recorded by Walter Dillnut in February-March 1908. She began her career as the leading lady of the Victoria Natak Mandali and later worked for many Parsi theatre companies. Most of her recorded songs are from her plays.
Miss Gohar Gc – 3-13924
Miss Gohar Gc – 3-13927
Even as the Parsi theatre was gaining rapid popularity in Bombay, local Maharashtrians craved for a theatre form of their own. Marathi theatre dates back to the 1840s, but found resurgence in the 1880s under a famous thespian, Annasahab Kirloskar. His operatic plays consisted of a wide mix of north and south Indian classical music as well as light music. Natya sangeet or stage songs were an important part of these dramas.
---
Also read: Kesarbai Kerkar, the Indian voice that made it to NASA's Voyager mission
---
Some of these early Marathi plays that went on all night had a mind-boggling number of songs — Shakuntal, for instance, had 183 songs, while Veertanay had 88 songs. Stalwarts of the Marathi natya sangeet genre were musicians such as Balkrishna Bua Ichalranjikar, Pandurang Gurav Yewateshwar, Bhaksarbua Bakhle, Govind Rao Tembe, Ramakrishnabua Vaze, Krishnarao Phulambrikar (Master Krishnarao), Professor Vinayakrao Patwardhan, Bapurao Pendharkar, and Deenanath Mangeshkar among several others.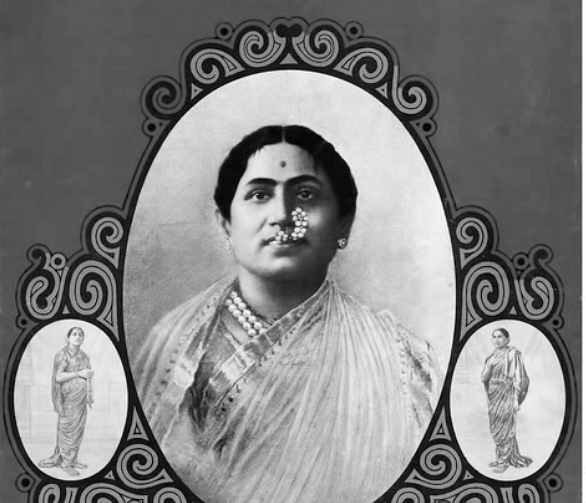 One of the most prolific artistes who recorded over 400 songs for various labels until  1935 was Narayan Shripad Rajhans (1888‐1967), according to the Society of Indian Record Collectors. He was popularly known as Bal Gandharva — an honorific conferred on him by Lokamanya Tilak in 1898. Since women at the time were not allowed to act in public, Bal Gandharva became  famous  donning female roles in his plays. 
One of his natya sangeet recordings:
Bal Gandharva
A similar renaissance took place in the Gujarati theatre scene that had several eminent artistes from Saurashtra, north Gujarat and Bombay — Jaishankar Bhojak 'Sundari', Amrut Keshav Nayak, Master Trikam, Himmat Ram Meer, Kasam Bhai Meer, Lallobhai Meer, Master Ashraf Khan (known as the K.L Saigal of Gujrati theatre), Master Kumar, Master Govardhan, Asaram Ojha, Manishankar Bhatt, Miss Vijaya Deshmukh and Saraswati Devi among others. 
A recording from the Gujarati theatre scene in the 1920s:
Gujarati Theatre
In the Madras Presidency, Tamil theatre activity witnessed a huge revival under Sankardas Swamigal (1867‐1922), considered as the father of modern Tamil theatre. Like in Marathi, these plays too employed south Indian classical music tunes, Parsi drama music, and devotional songs to create a cosmopolitan mélange of accessible music.
The recording industry embraced the musicians and the music of the Tamil stage beginning early 1910s as part of its efforts to expand the market beyond traditional classical music. Initially, this accounted for only a small portion of the recorded repertoire. But by the 1920s, Tamil drama music was among the bestselling records and transformed stage singers into superstars. The most popular gramophone singing stars of the late 1920s and early 1930s were K.B. Sundarambal, S.G. Kittappa, S.V. Subbaiah Bhagavathar and N.S. (Buffoon) Shanmugam.
Following are recordings of Sundarambal and Kittappa: 
Thiruchenduran
Andavan Darisaname
Saravanabhava – Theatre
With the introduction of electrical recording in 1925, entire dramas in series of records began to be produced as single sets. The Gramophone Company started producing dramas written by famous playwrights under the name 'The Gramophone Dramatic Company' or H.M.V. Dramatic Party. The beautifully illustrated albums were sold along with the play's script in a booklet. 
Here's an excerpt from a Tamil play, 'Lava Kusha', performed by the Shining Star Society: 
Shining Star Society – Excerpts Of Play 'Lava Kusha'
The vast corpus of theatre recordings on the gramophone from various regions and languages provide a valuable glimpse into the social and cultural history of India. Unfortunately, there have been negligible attempts to collate, digitise and preserve whatever remains of these voices from our past.
The author is a historian, political analyst and a Senior Fellow at the Nehru Memorial Museum and Library, with an upcoming biography of Savarkar. The music clips are from the 'Archive of Indian Music' that he has established to digitise and preserve vintage recordings of India. Views are personal.