A perfect balance of dreamy sequences, feel-good plots and gradual heartburn—die-hard romantics treading the fine line between warmly realistic and over-the-top portrayals of love are sure to find comfort in Korean Dramas. Yes, you heard that right. From Crash Landing on You to It's Okay to Not be Okay, when it comes to romcoms, K-Dramas are simply hard to beat—even by Bollywood standards. They are not only better, but infinitely healthier, and we have five solid reasons to make that claim.
Green flags
K-drama male characters are more wholesome than your average Bollywood 'aashiq.' While they do have their flaws, expressing love in sensitive, heart-warming and dramatic ways is second nature to them. So, while Indian men look for quick, banal ways to impress their special someone with repetitive dance routines like in Yeh Rishta Kya Kehlata Hai, K-drama heroes have an entire amusement park ready for a midnight date—like in My Love for Another Star and Weightlifting Fairy Kim Bok-Joo. Even Ahn Min-hyuk from Strong girl Bong-Soon having fun on a roller coaster date while flaunting an adorable cat ear hairband is a treat for sore eyes.
Progressive storylines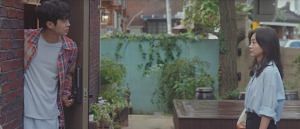 Korean dramas are easily more progressive than their Indian counterparts. After all, there is no relentless plotting and no 'saas-bahu' shenanigans, like in Saath Nibhana Saathiya and Anandibaa Aur Emily. Unlike Indian shows, K-dramas succeed in establishing 'healthy communication' between central characters, where consent and respect come out significantly.  Indian movies and shows are still stuck in regressive societal moulds—the scenes are repetitive, the dialogue delivery insipid and creativity exhausts itself thanks to over complexification of plot and character relations. Korean shows deal with romance and love in a way that is more open, public and not overpowered by family disputes and arranged weddings, like Our Beloved Summer, True Beauty and Touch Your Heart.
Redefining second leads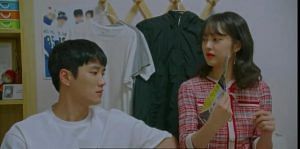 An average K drama's second male lead is somehow more respectful and not as obnoxious as the villains in some Indian movies and shows. If Nam Eun-gi from Her Private Life was as hateful as Vanraj Shah from Anupamaa, the plot's charm would automatically fizzle out. Koreans understand the idea of personal choices. They are just normal men in love, not borderline criminals plotting to poison the male lead. Take Shyam Manohar Jha from Iss Pyaar Ko Kya Naam Doon as an example. He plots his own wife's miscarriage to (forcefully) win over the female lead. This is in stark contrast to Kim- Ji Woong from Our Beloved Summer, who is more open in his acceptance of the female protagonist's romantic preferences.
Focus on minimalism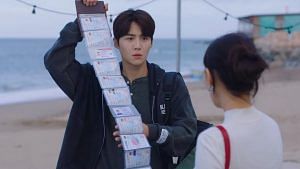 Korean Dramas are better mediums for giving fictional stories a life-like voice. The settings are subtle and the aesthetic minimal, soothing and pure. Add to this crisp, 16-episode stories and beautiful, peaceful settings and you'll understand why K-dramas pack a punch. For instance, Hometown Cha Cha Cha allows viewers to experience the serenity of a small town by the sea. This emphasis on little details allows fans to experience love differently. The feeling of first-time love is portrayed so beautifully in these dramas that it is addictive. We all wish to be someone's beloved, which is why it is heartening to see sensitive, simple storylines where love acquires centre stage. If it was a Bollywood movie, it would have heightened the anticipation of the audience by putting hyper-complicated and overdramatic subplots. Like in Kuch Kuch Hota Hai, where Anjali and Rahul (Kajol and Shah Rukh Khan) are simply unhappy until tragedy befalls Rahul's family and the former undergoes a stereotypical 'transformation.'
Mental health is not a joke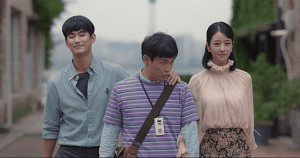 The latest Netflix show Extraordinary Attorney Woo introduces us to a better part of Korean entertainment, the one that splendidly deals with issues like autism and mental health disorders. Trauma, grief, and death are dealt with sensitivity, compassion, and consideration, but almost always have a generous sprinkling of acceptable, non-offensive humour. With more shows like It's Okay Not to be Okay and Run On, we see how K-dramas are filled with characters who deal with their issues through healthy interaction and emotional support.
If you haven't started binging K-Dramas yet, the feel-good factor and slow frustration of these romances (or as in India, Pyaar Ka Dard Hai Meetha Meetha, Pyaara Pyaara) are sure to keep you hooked. You will never look at your Bumble date the same way without wishing for it to be a man from a Korean show, I promise.
(Edited by Zoya Bhatti)