The selected cartoons appeared first in other publications, either in print or online, or on social media, and are credited appropriately.
In today's featured cartoon, Irshad Kaptan draws a household scene where a woman is seen on a phone call saying the 'tremor' which her husband felt after not finding his name in the list of poll candidates. As many as 38 legislators, including 5 Gujarat ministers, were denied ticket in the Bharatiya Janata Party's (BJP) first list for the Gujarat election.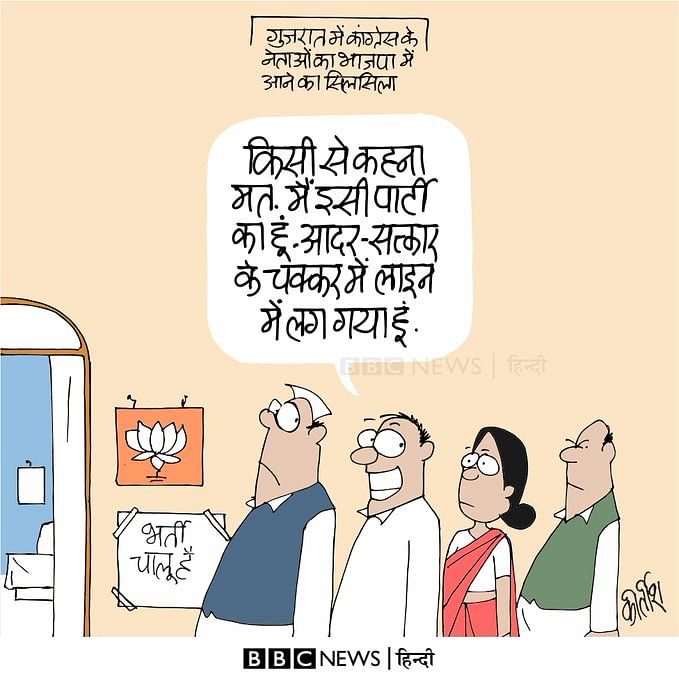 Kirtish Bhatt alludes to the resignation of 3 Congress MLAs in Gujarat in the past two days. These resignations come at a time when the BJP is finalising candidates for the Gujarat elections.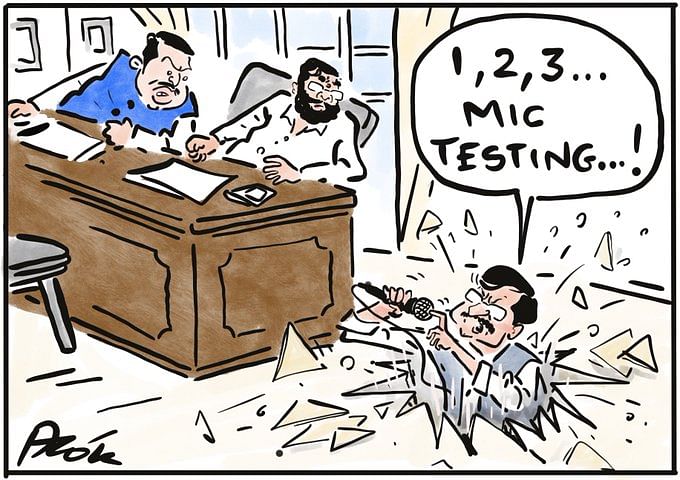 Alok Nirantar highlights the release of Shiv Sena leader Sanjay Raut, who was arrested in a money laundering case by the Enforcement Directorate (ED). Raut has been a vocal critic of the BJP and the Narendra Modi government.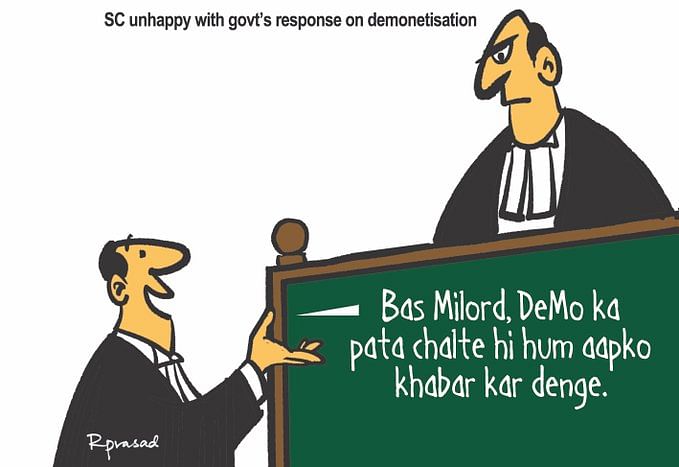 R. Prasad pokes fun at the Centre for not being able to produce an affidavit in the apex court explaining the decision-making process behind the government's 2016 demonetisation decision. The Supreme Court called the situation 'embarrassing' before it deferred the hearing to 24 November.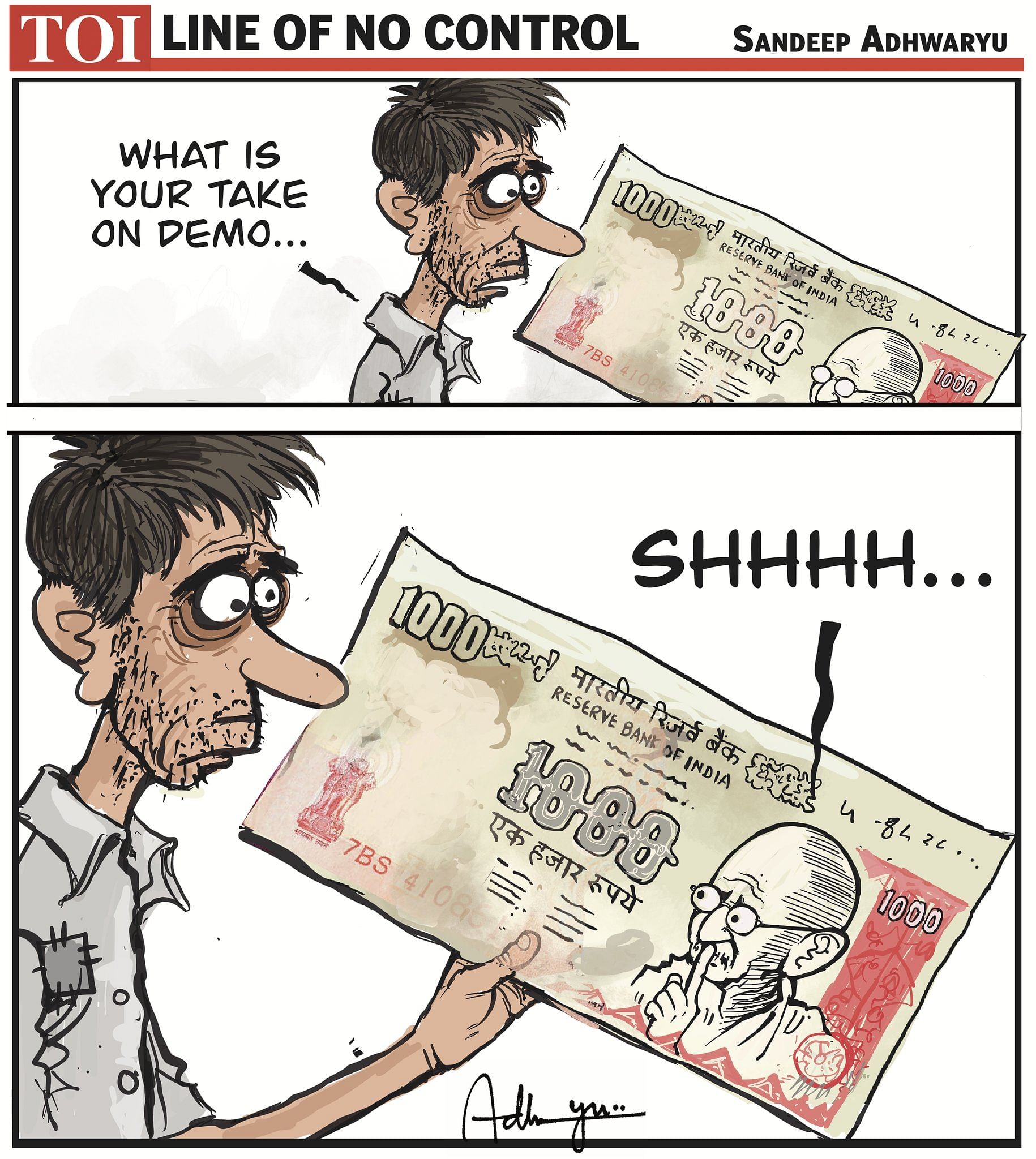 Sandeep Adhwaryu, too, draws on the 'silence' surrounding the sixth anniversary of the demonetisation that had banned the old currency notes of Rs 500 and Rs 1,000 denominations.