The selected cartoons appeared first in other publications, either in print or online, or on social media, and are credited appropriately.
In today's featured cartoon, Nala Ponnappa refers to the Indian Cricket Team's devastating defeat against England in the ICC T20 World Cup semi-final Thursday, hinting at Indian-origin British Prime Minister Rishi Sunak's support to the England cricket team. India lost the match by 10 wickets on Thursday. The cartoon shows a placard saying 'Jeetega Jeetega, England Jeetega' (loosely translating to 'England will win') kept outside 10 Downing Street.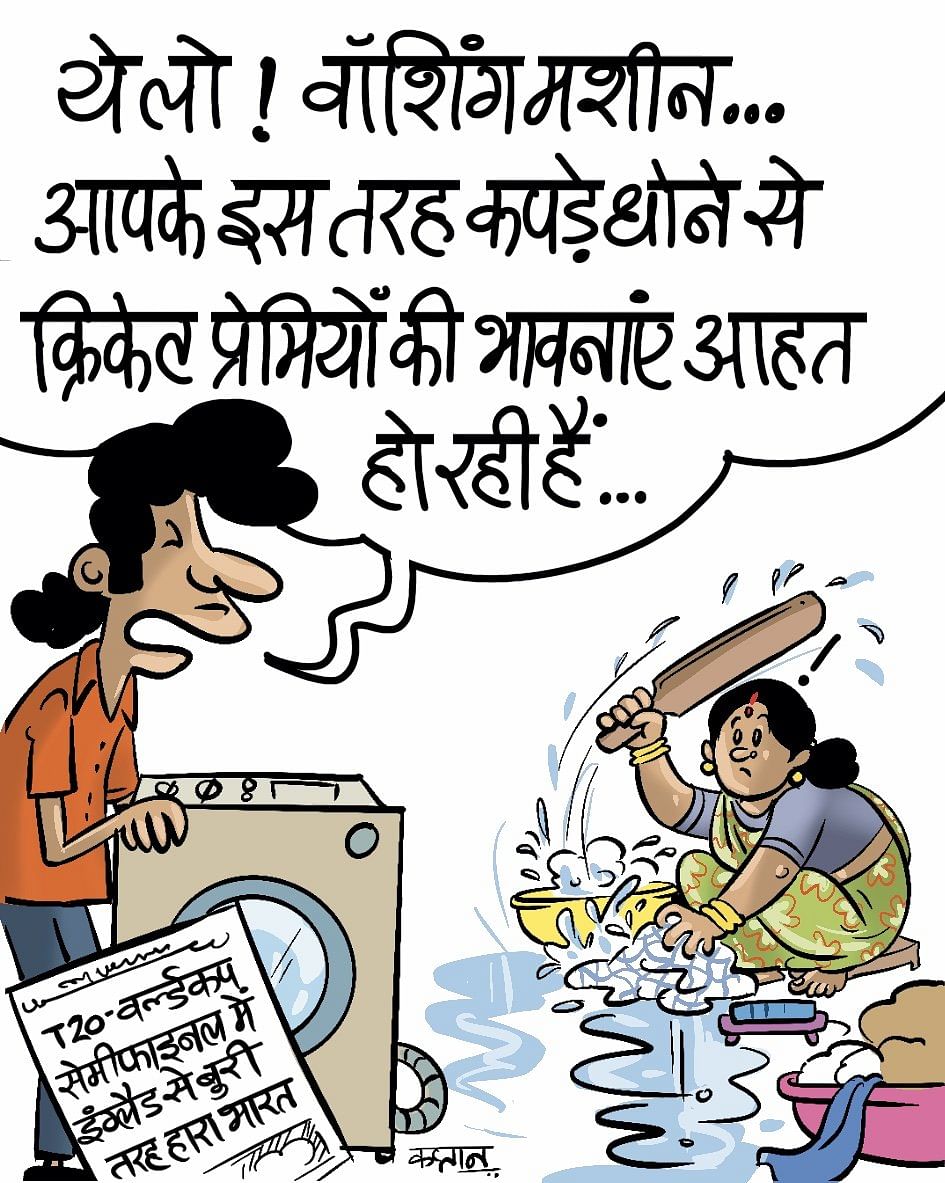 Irshad Kaptan also alludes to India's performance in the World Cup in his cartoon where a woman, who's washing clothes, is told by a man to use the washing machine as her use of cricket bat to wash clothes is hurting the feelings of cricket fans.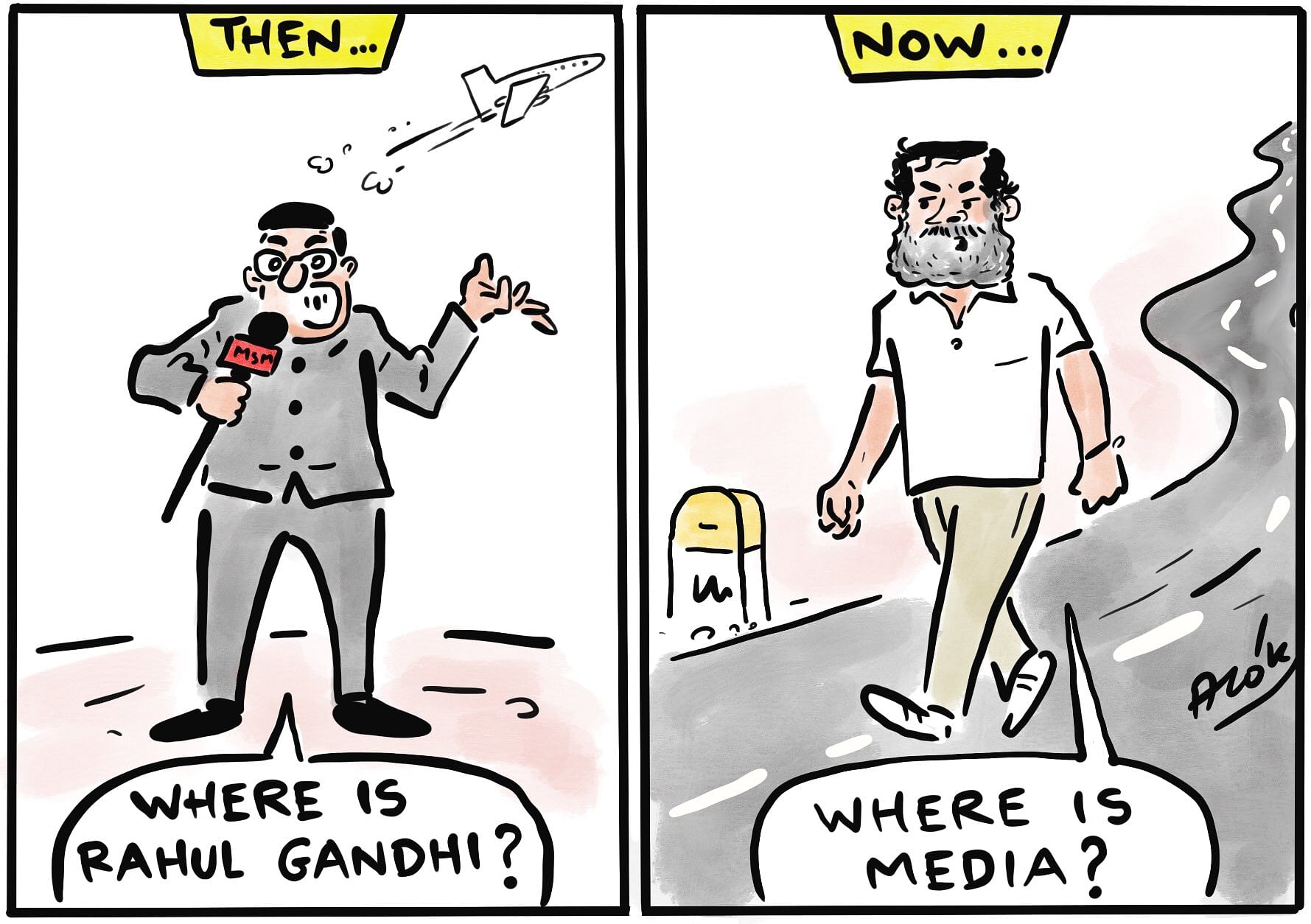 Alok Nirantar refers to the absence of media coverage of Congress' Bharat Jodo Yatra led by Rahul Gandhi comparing it with the media's earlier complaints of Gandhi's absence during significant moments for the party. On Wednesday, Gandhi had said that the reason to begin the Bharat Jodo Yatra was to have the opposition's voices heard.
Satish Acharya refers to Rajya Sabha member & Shiv Sena (Uddhav Balasaheb Thackeray) party leader Sanjay Raut's release from jail Wednesday in the Patra Chawl scam. Here,  party MLA Aditya Thackeray is seen celebrating Raut's release but also looking concerned about his loyalties.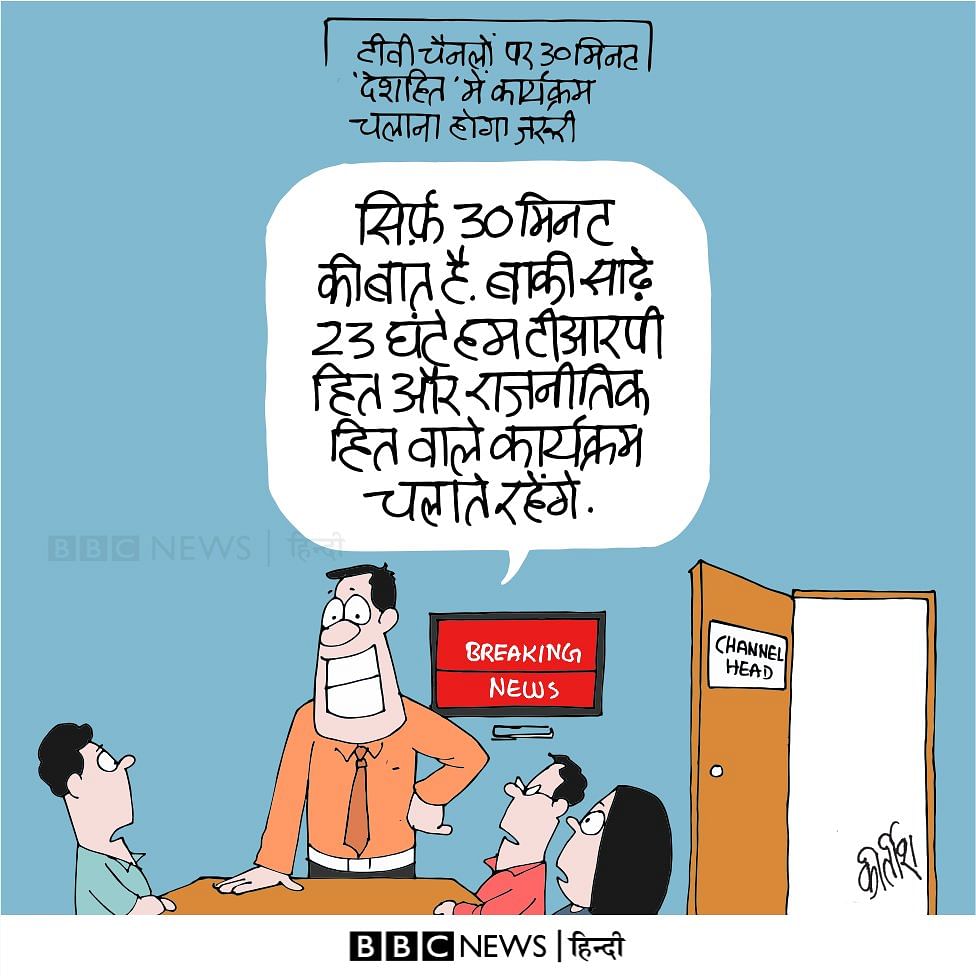 Kirtish Bhatt refers to the government's recent announcement mandating new channels to broadcast 30 minutes of 'national importance and social relevance' content daily. Here, a channel head is seen saying, "It's only a matter of 30 minutes, we still have 23 and half hours to broadcast news for our TRP ratings and political cause."