The selected cartoons appeared first in other publications, either in print or online, or on social media, and are credited appropriately.
In today's featured cartoon, E.P. Unny draws on the gap between the number of female and male politicians in India and wonders if along with a new Parliament building, there will be an increase in representation of women.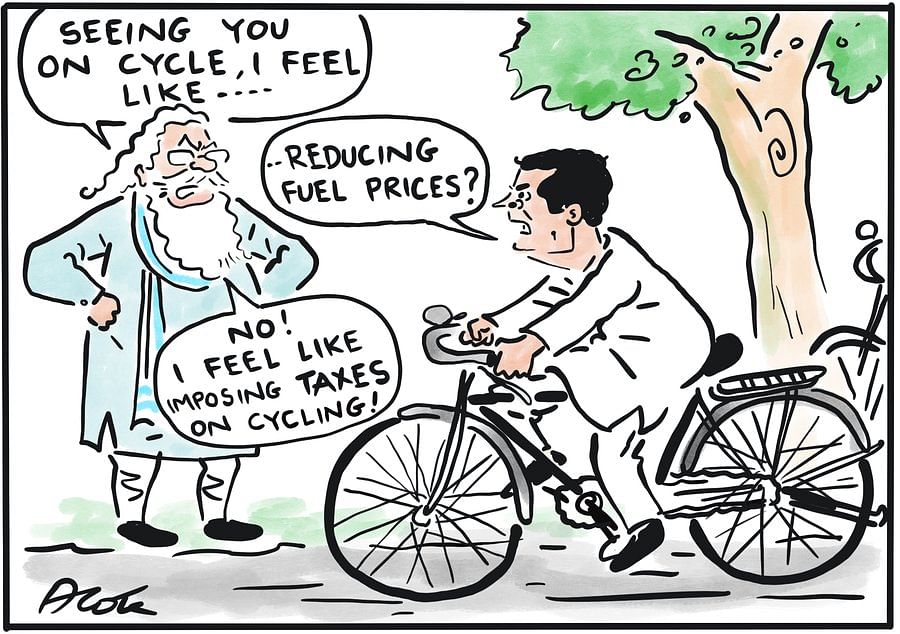 Alok Nirantar takes a dig at the government through the instance of Congress leader Rahul Gandhi cycling to Parliament in protest against the rise in fuel prices. Gandhi rode the cycle on a day he held a breakfast meeting with opposition leaders at the Constitution Club.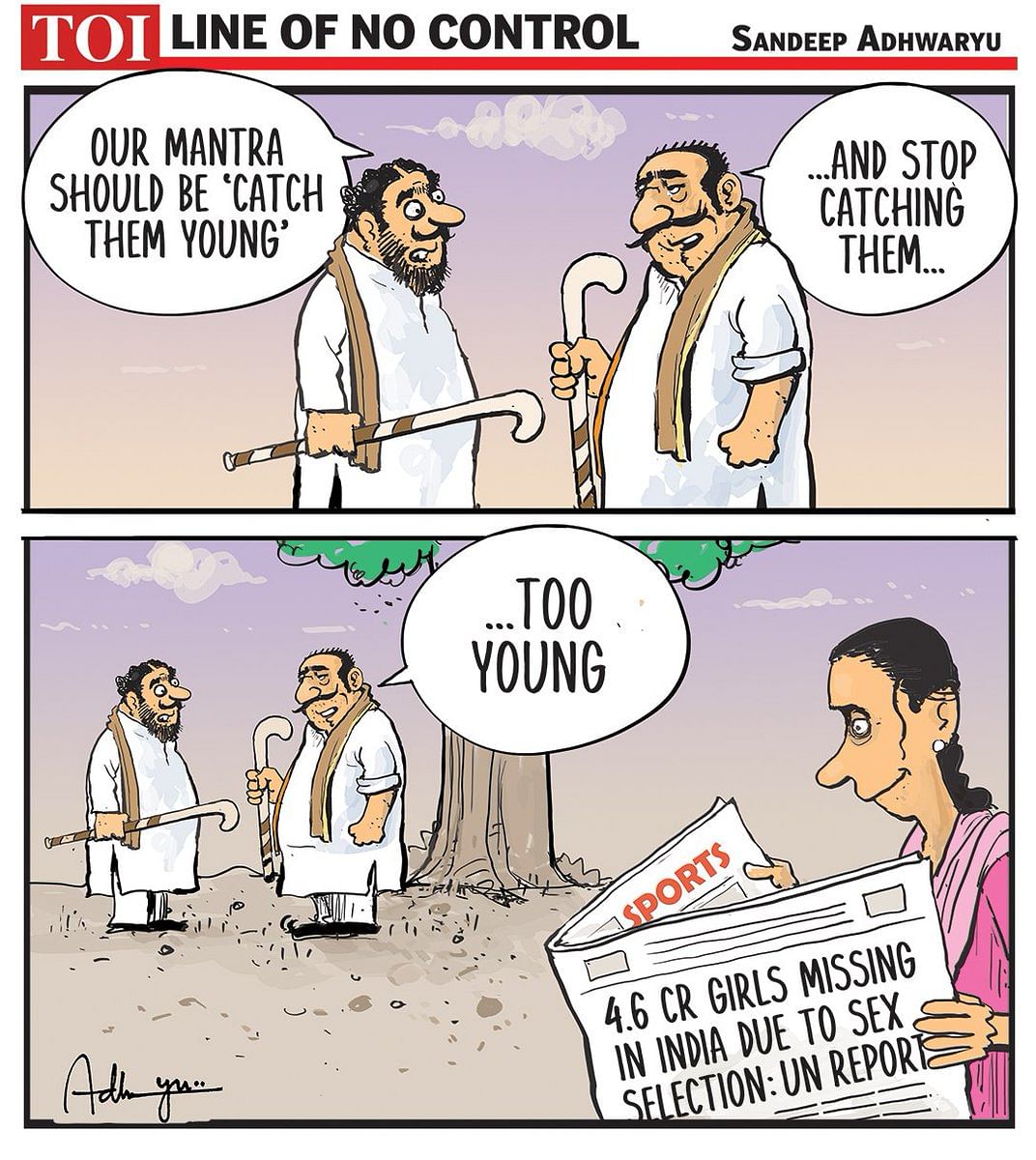 Sandeep Adhwaryu draws on the irony of India rejoicing shuttler P.V. Sindu's Olympic achievement and the women's hockey team taking India to an Olympic's semi final for the first time ever. This while a UN report noted that 4.6 lakh girls were 'missing' at birth in India each year from 2013-2017 due to sex selection by parents.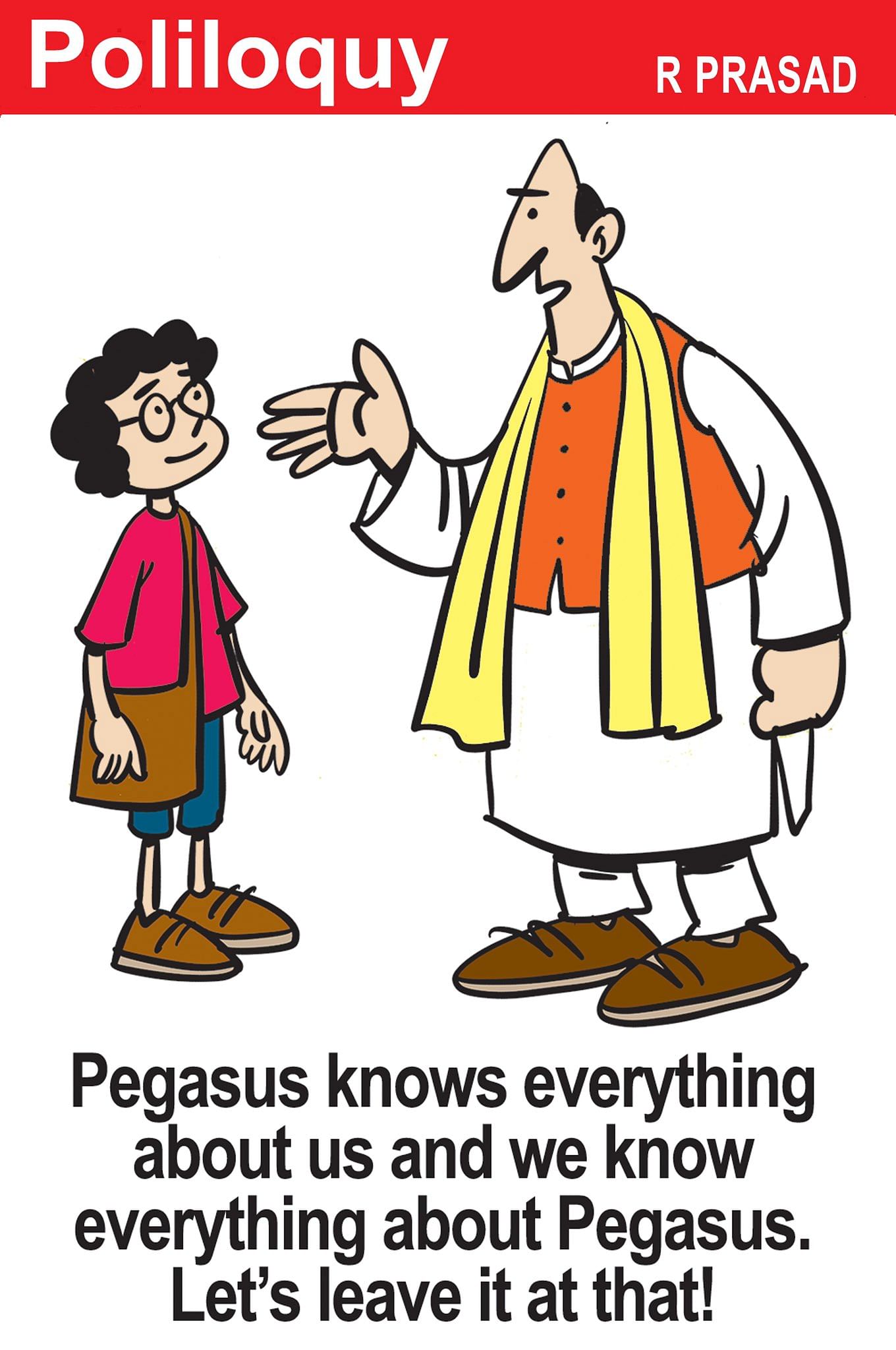 R. Prasad on the Pegasus 'hacking' controversy that has seen the opposition come together in a rare show of unity to corner the Modi government in Parliament. The controversy, which began the eve of the monsoon session, has witnessed pitched battles in both Houses.