The selected cartoons appeared first in other publications, either in print or online, or on social media, and are credited appropriately.
In today's featured cartoon, Neelabh refers to COP27 and its controversial sponsorship by Coca Cola, one of the top pollutors worldwide. The cartoon also alludes to world leaders arriving in private jets, another large CO2 producer.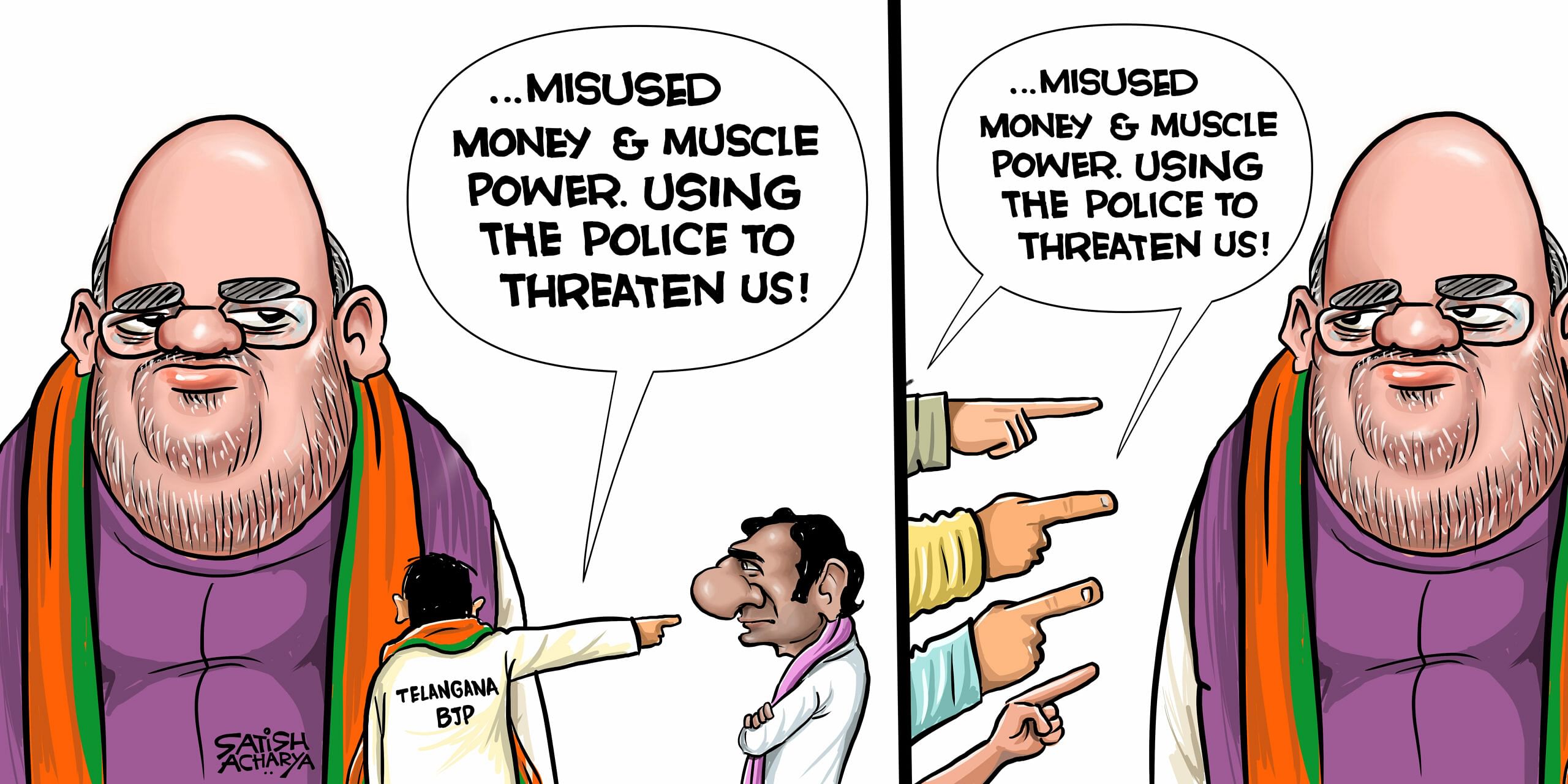 Satish Acharya refers to the Bharatiya Janata Party (BJP) accusing the Telangana Rashtra Samithi (TRS) of misusing power in Telangana after BJP state chief Bandi Sanjay was taken into preventive custody hours before voting began in the Munugode assembly bypoll. Acharya points out the irony as BJP has been accused of the same in states it is in power.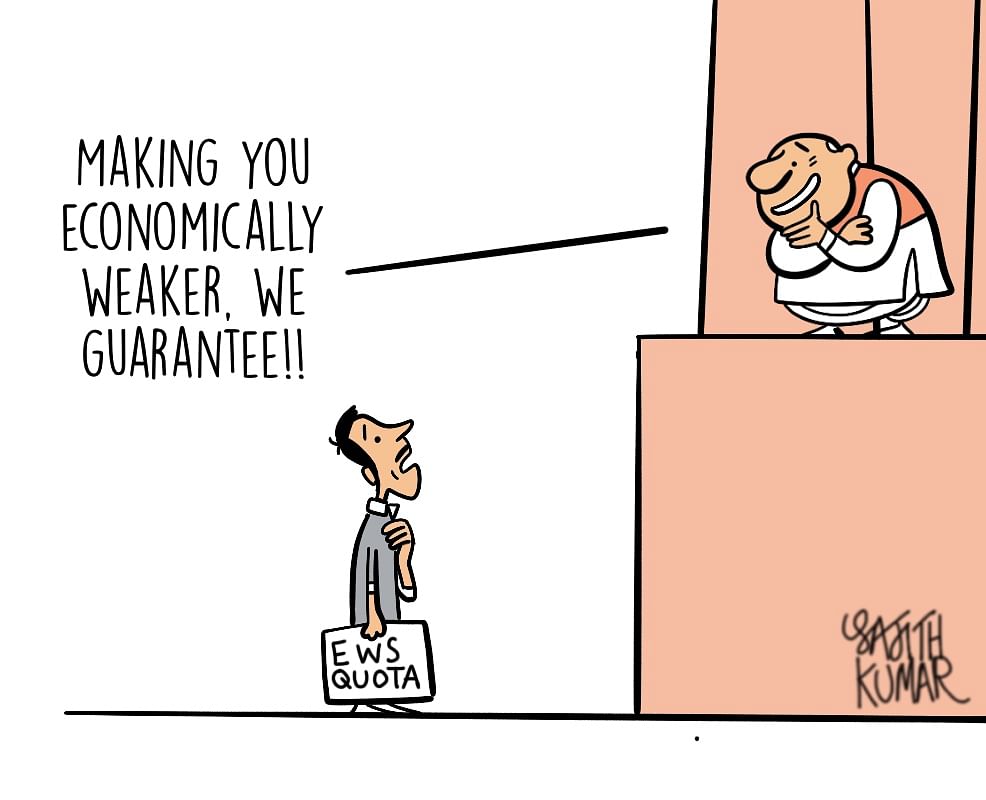 Sajith Kumar refers to the Supreme Court's majority verdict that grants 10 per cent reservation to EWS while excluding SC/ST/OBC/SEBC communities. The dissenting vote argued that such exclusion can lead to the 'othering' of socially and educationally disadvantaged classes.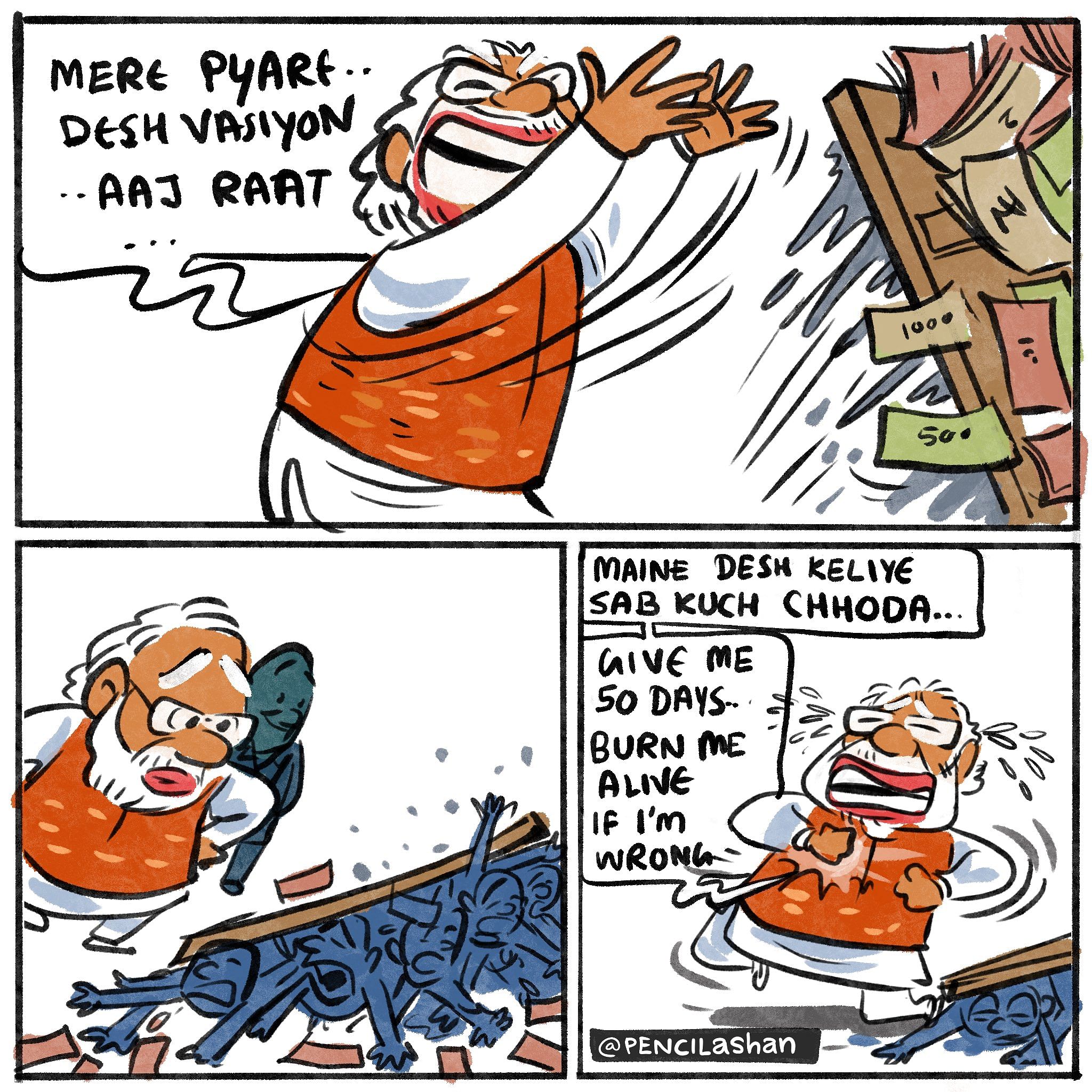 In the backdrop of the Morbi tragedy, Vishnu Madhav refers to demonetisation and PM Narendra Modi's promise to the country.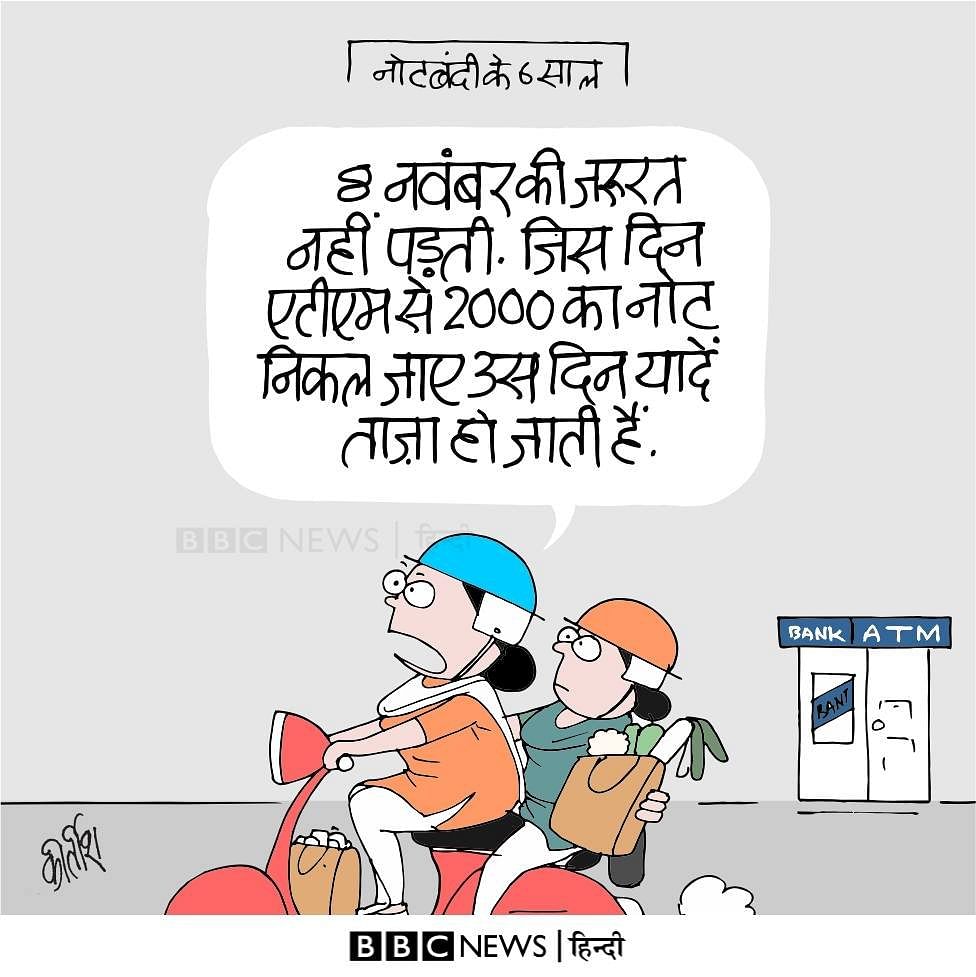 Kiritish Bhatt also refers to the sixth anniversary of demonetisation which also saw Prime Minister Narendra Modi introduce the new Rs 2,000 note.