The selected cartoons appeared first in other publications, either in print or online, or on social media, and are credited appropriately.
In today's featured cartoon, Ahmad Rahma highlights how world peace has been compromised in the 21st century. Rahma depicts a dove, the symbol of peace, being trapped in a missile after recent airstrikes in Gaza.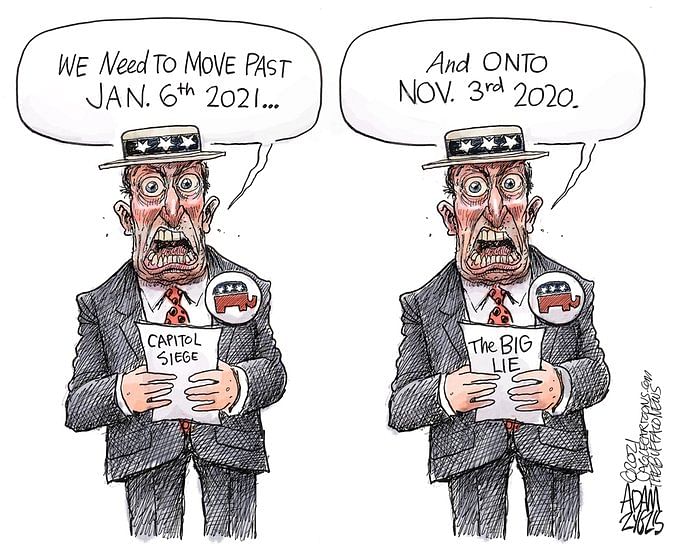 Adam Zyglis points out the irony in Republicans suggesting that people move past the 6 January 2021 Capitol Siege, while they continue to harp on the 2020 US presidential election results, which they describe as a "big lie".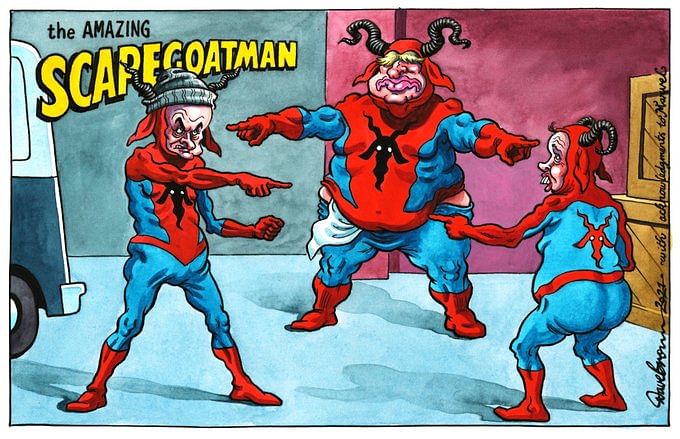 Dave Brown takes a dig at the ongoing blamegame between United Kingdom Prime Minister Boris Johnson, former chief adviser Dominic Cummings and Secretary of State for Health Matt Hancock over the handling of the coronavirus pandemic.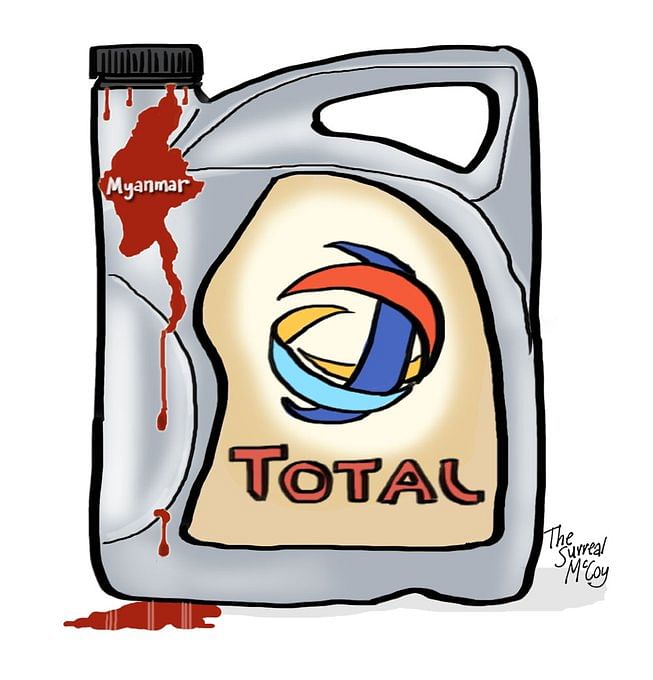 The Surreal McCoy draws on reports that Total, a petroleum refining company, has been funding the junta in Myanmar, which has been under military control since 1 February 2021. After criticism from pro-democracy outfits, Total has suspended its payments to the Myanmarese state-owned oil and gas company and condemned the violence and human rights abuse in Myanmar.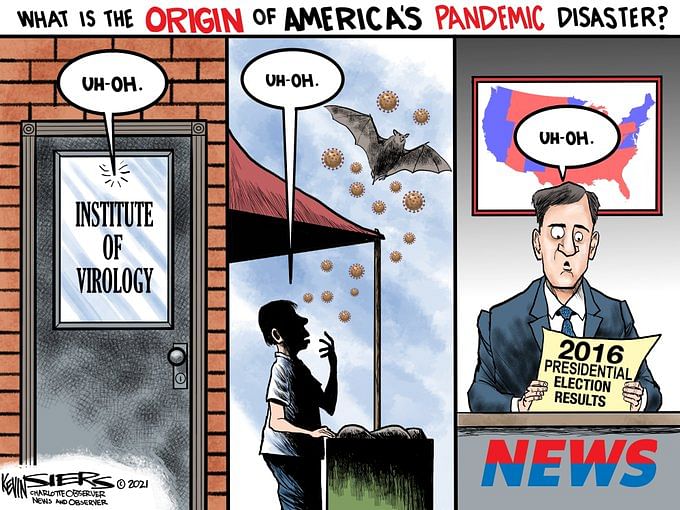 Kevin Siers' take on the reasons behind Covid's massive toll in the US.