The selected cartoons appeared first in other publications, either in print or online, or on social media, and are credited appropriately.
In today's featured cartoon, Satish Acharya draws on PM Modi's remarks in the backdrop of allegations against the Bharatiya Janata Party (BJP) IT cell of targeting detractors of the Prime Minister on social media. Speaking at an event in Telangana Saturday, PM Modi said he sees the "two-three kilos of gaali (abuse)" he receives every day, as "nutrition".
Sajith Kumar, referring to the fallout of India's performance against England in the semi-final of the T20 World Cup last week, asks whether selectors will face the same fate as senior players, who according to reports, will be gradually phased out from the squad.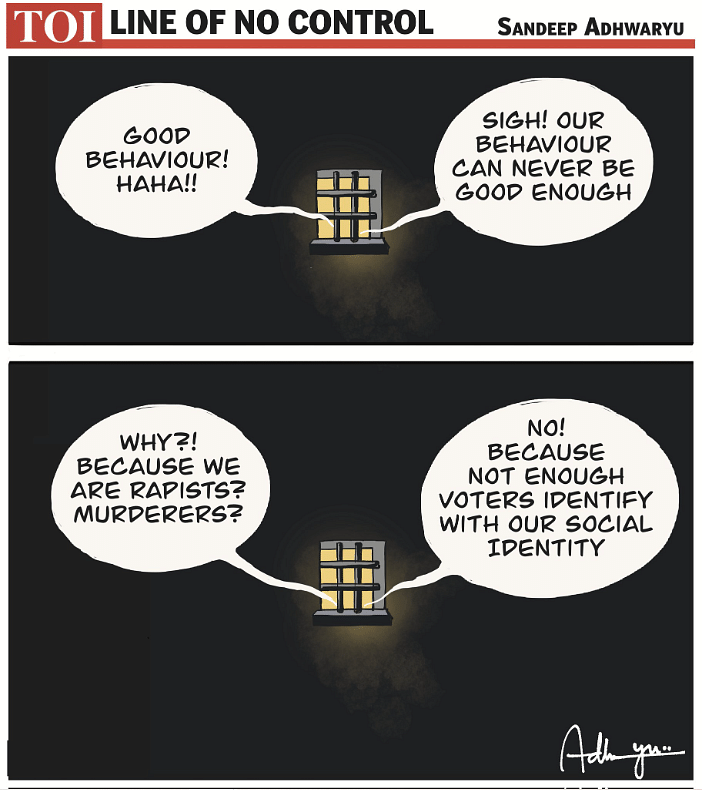 Sandeep Adhwaryu comments on the daughter of a 2002 riot accused contesting the Gujarat elections on a BJP ticket in the backdrop of the early release of 11 men convicted in the 2002 Bilkis Bano gang-rape and murder case on grounds of 'good behaviour'.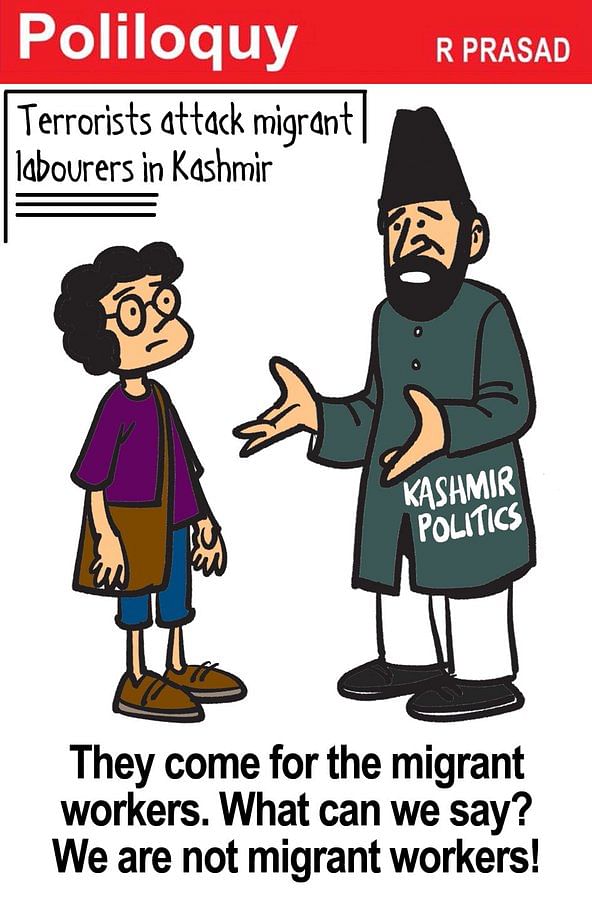 R. Prasad alludes to the latest in a series of targeted attacks on migrant workers in J&K. Two migrant workers were shot at and injured by terrorists in Anantnag Saturday.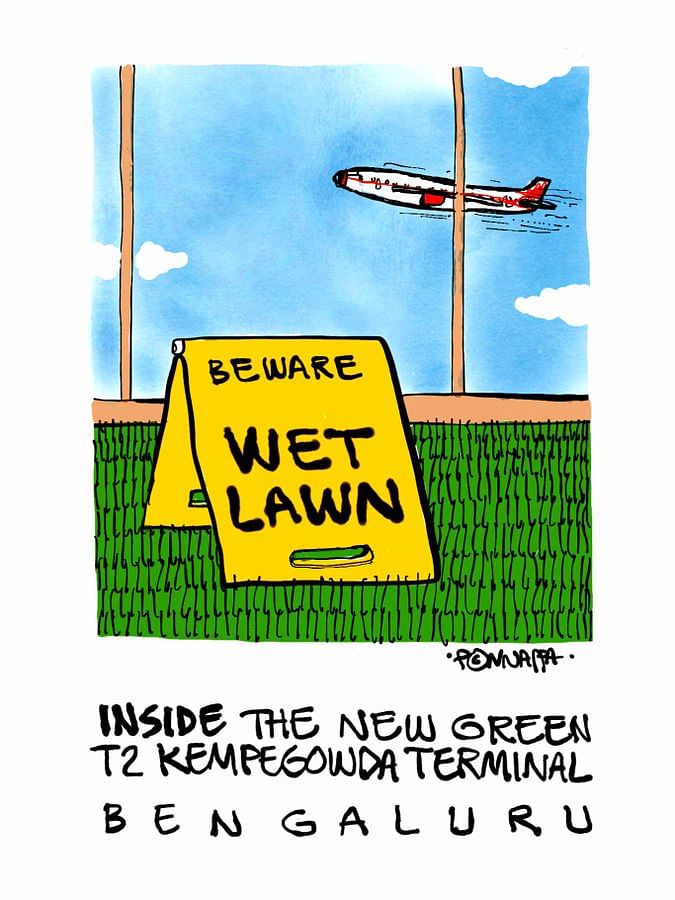 Nala Ponnappa pokes fun at the T-2 terminal of Bengaluru's Kempegowda International Airport, which is designed to make passengers feel as if they were 'walking in a garden'.