The selected cartoons appeared first in other publications, either in print or online, or on social media, and are credited appropriately.
In today's featured cartoon, Neelabh depicts the glaring disparity in carbon footprints of developed and developing countries in the backdrop of climate negotiations underway at COP27 in Egypt.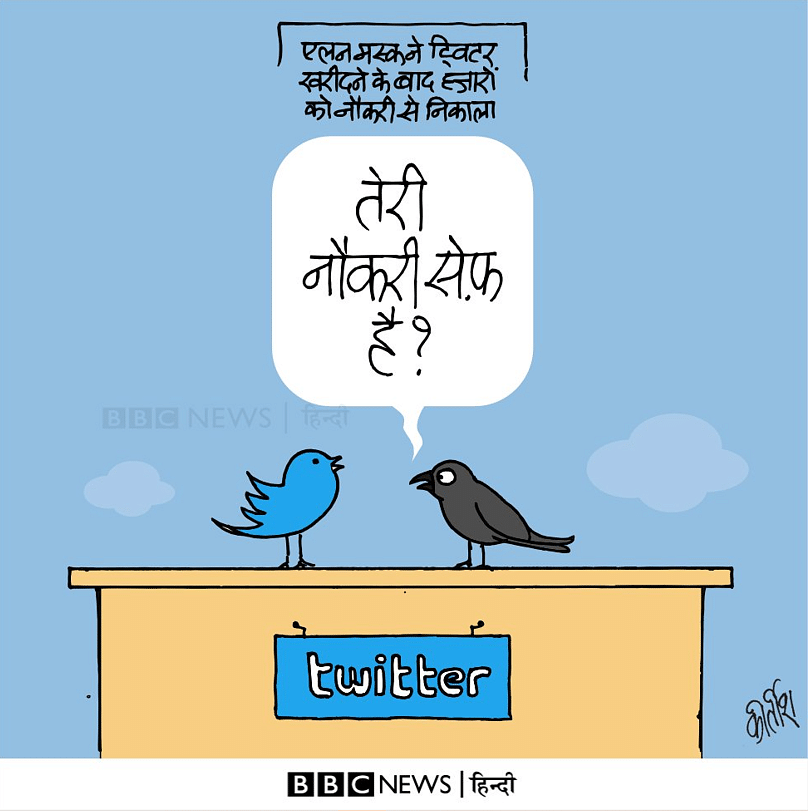 Kirtish Bhatt alludes to billionaire Elon Musk's decision to lay off thousands of employees days after he acquired the micro-blogging platform Twitter. In the illustration, a crow can be seen asking a blue bird resembling Twitter's logo: "Is your job safe?"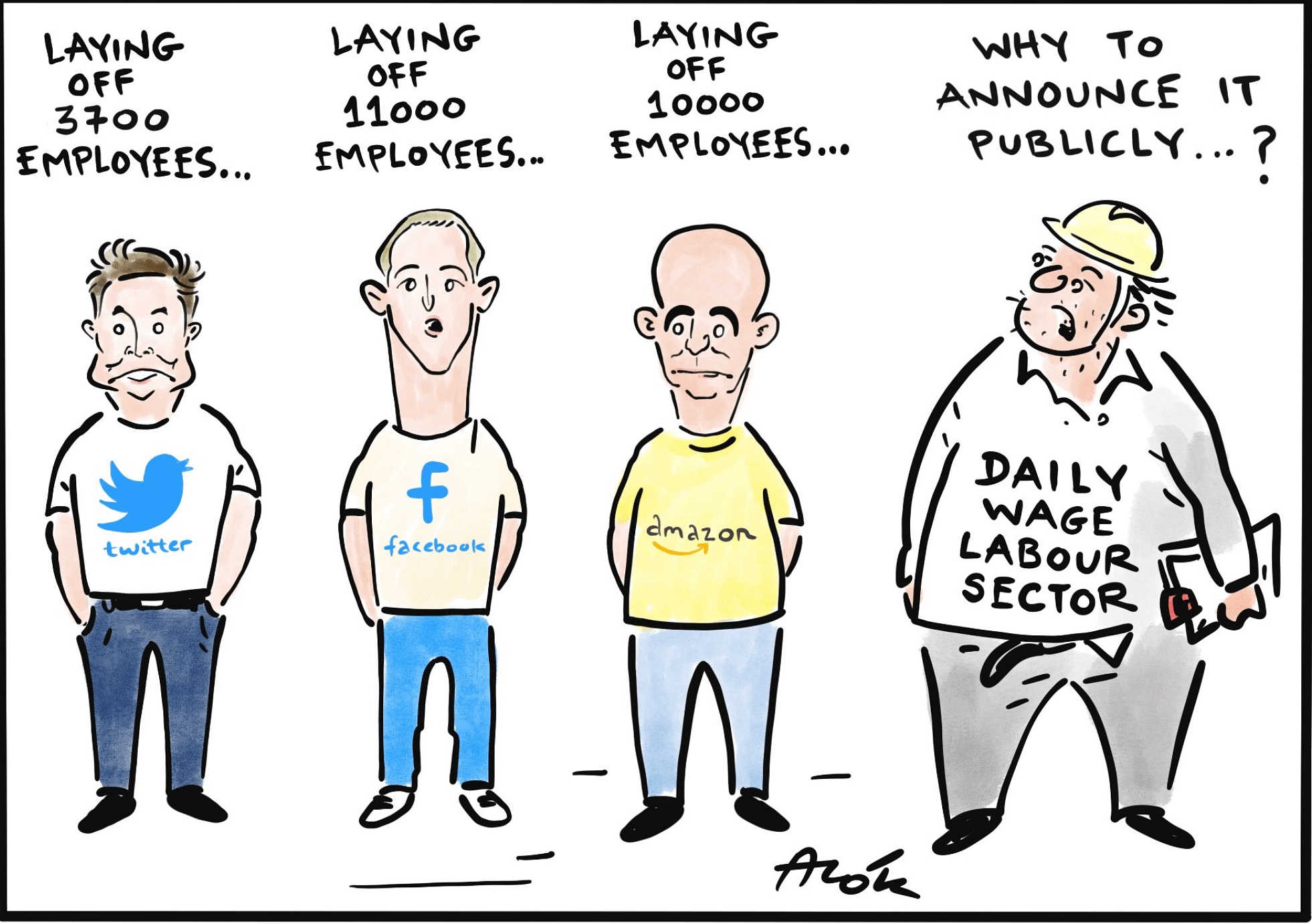 Alok Nirantar draws on reports suggesting that Amazon is all set to lay off 10,000 employees days after Twitter slashed its workforce by half and Meta announced it would reduce its workforce by 13 per cent.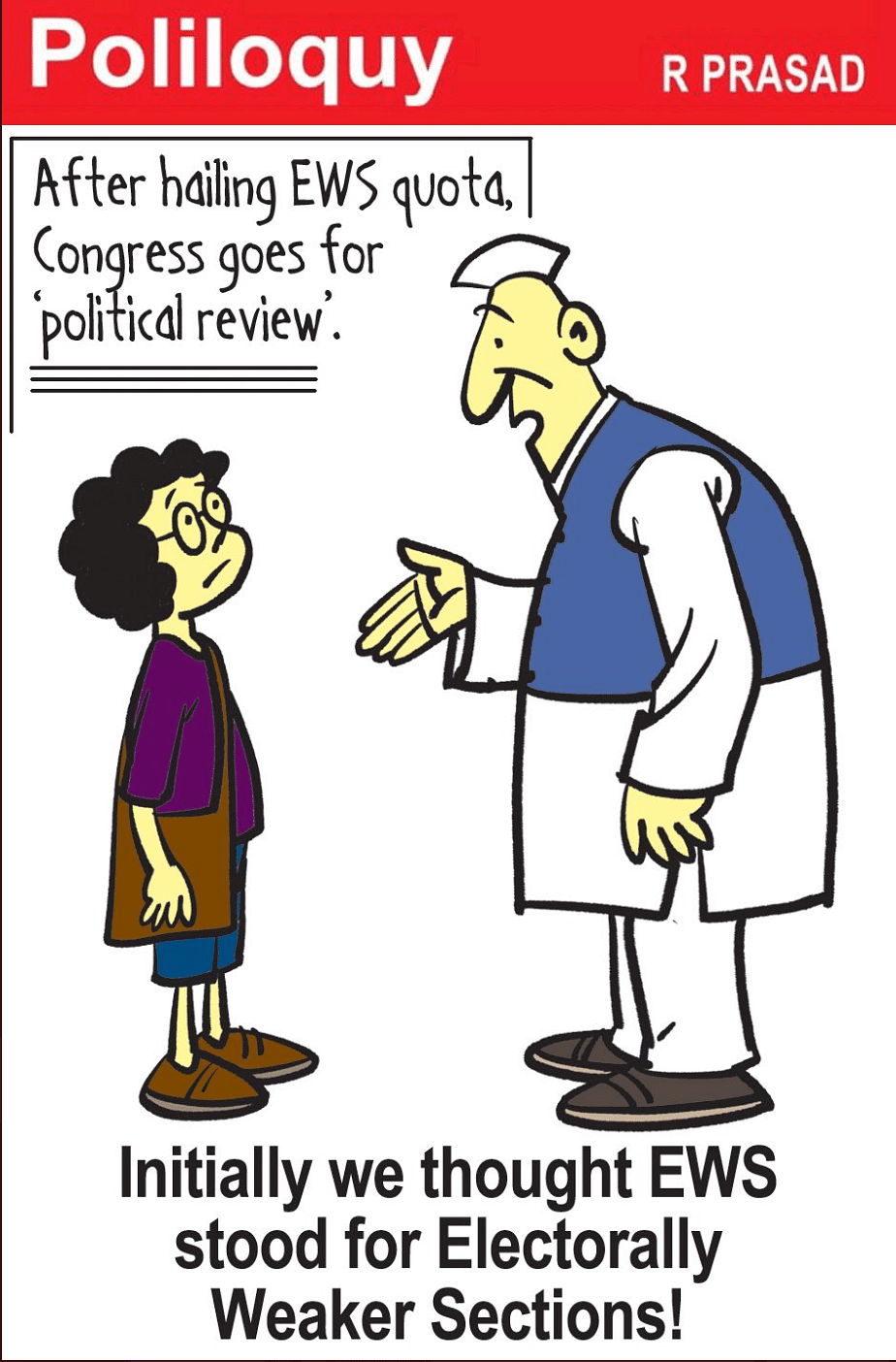 R. Prasad comments on the Congress party initiating a "political review" of its position on 10 per cent reservation for economically weaker sections (EWS) after welcoming the Supreme Court's landmark judgment on the issue.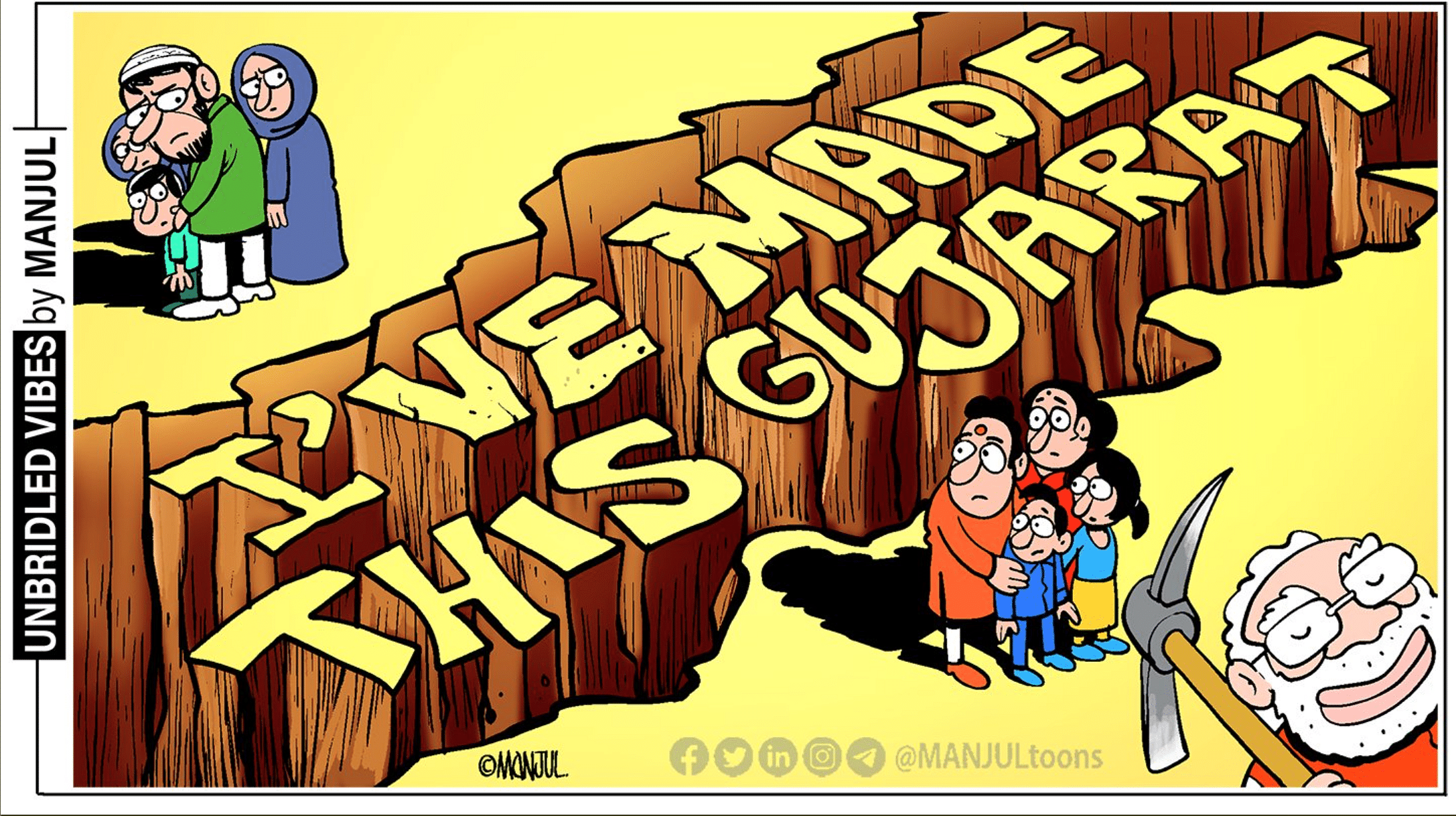 Referring to the slogan ("We made this Gujarat") given by PM Narendra Modi in the poll-bound state, Manjul sides with commentators who believe that the chasm between Hindus and Muslims in Gujarat has widened since communal riots in 2002.