The selected cartoons appeared first in other publications, either in print or online, or on social media, and are credited appropriately.
In today's featured cartoon, Alok Nirantar takes readers through the various projects which Maharashtra has lost to poll-bound Gujarat. Chief Minister Eknath Shinde and his deputy Devendra Fadnavis blame Uddhav Thackeray for these losses, in what appears to be on the lines of India's first prime minister Jawaharlal Nehru getting blamed for all the ills that the country faces today.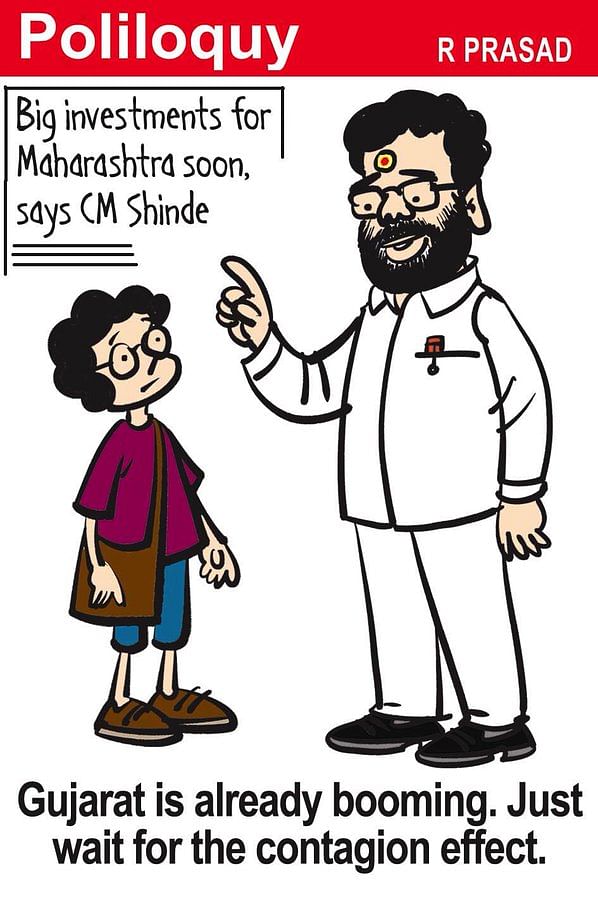 Similarly, R. Prasad takes a swipe at Maharashtra Chief Minister Eknath Shinde who is presented as saying that his state will benefit from the economic progress of Gujarat.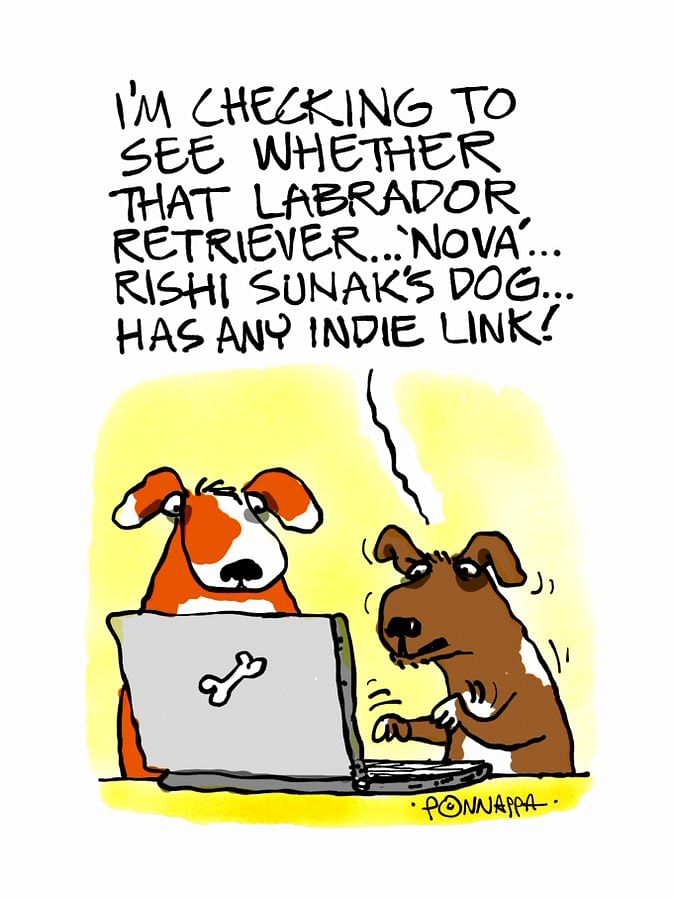 Nala Ponappa takes a dig at all the Indians rejoicing at Rishi Sunak becoming the first UK Prime Minister of Indian origin. Like Sunak, his pet pooch Nova too has been covered extensively by the media.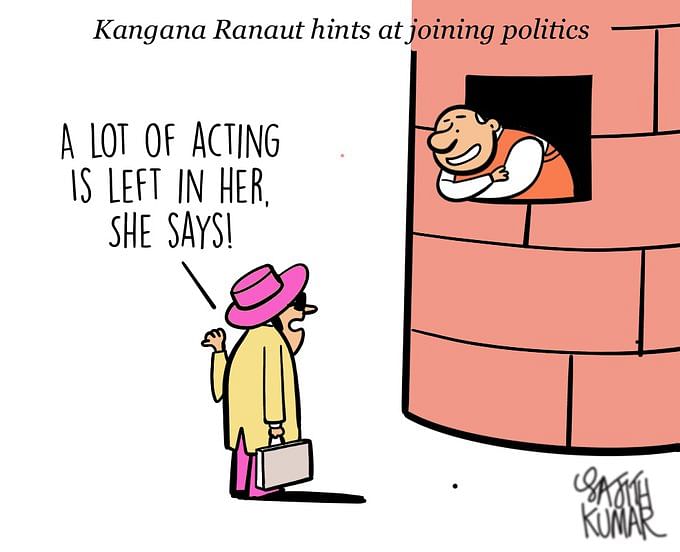 Sajith Kumar draws upon the recent statement of actor Kangana Ranaut, who did a U-turn to hint that she is open to contest elections if the Bharatiya Janata Party (BJP) grants her ticket for the next month's Himachal Pradesh polls. The actor had earlier claimed that she was focused on her film career.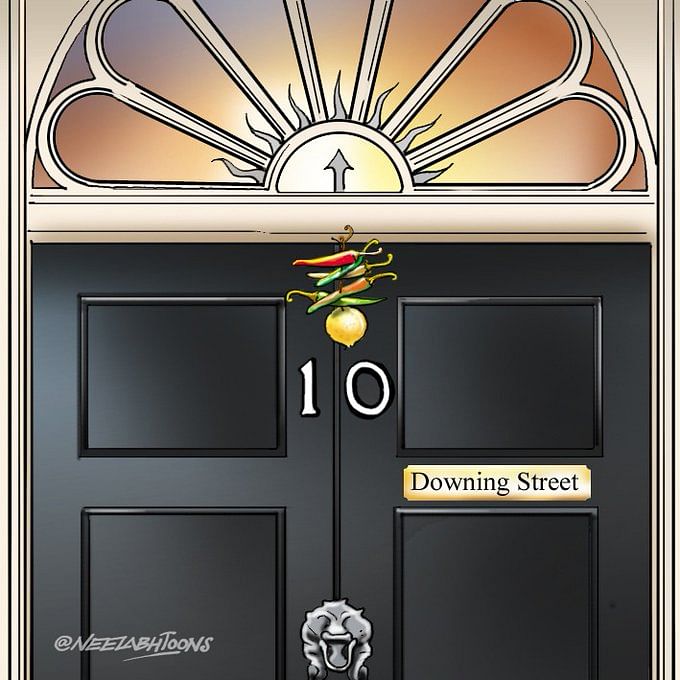 Neelabh also points out to Rishi Sunak's much-talked about Indian heritage through a popular totem of lemon and chilli at the door of '10 Downing Street', the official residence of UK Prime Minister.