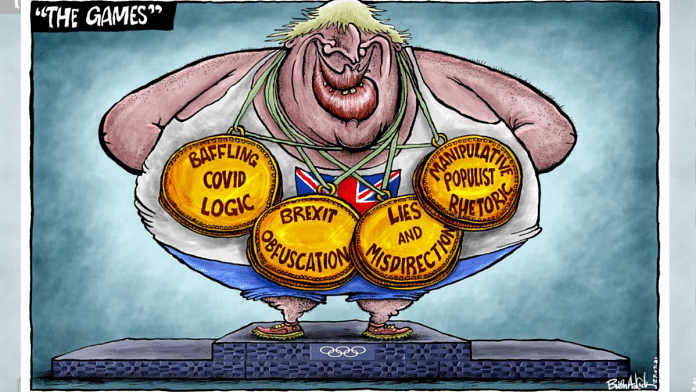 The selected cartoons appeared first in other publications, either in print or online, or on social media, and are credited appropriately. 
In today's featured cartoon, Brian Adcock offers a scathing critique of UK Prime Minister Boris Johnson's politics and governance.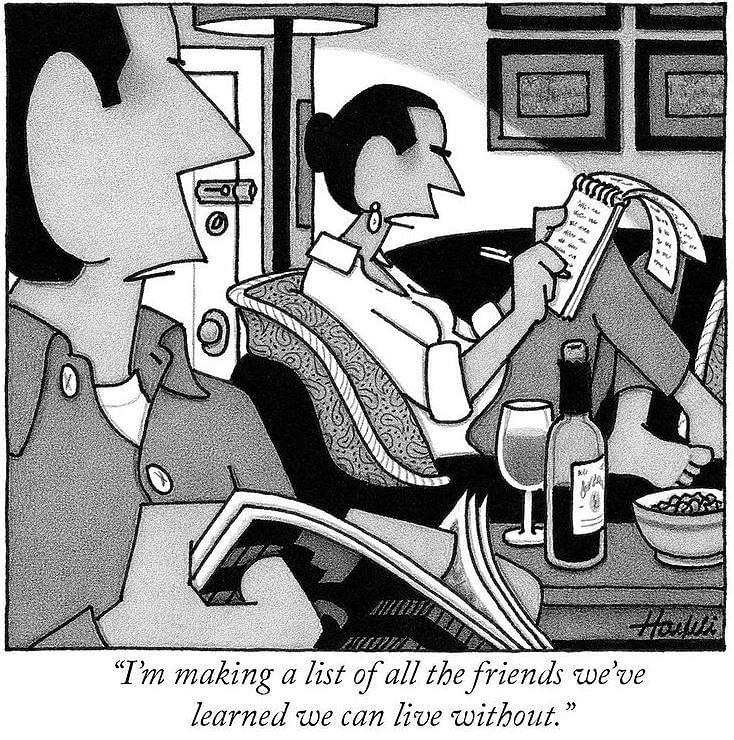 William Haefeli offers his take on the shift in social culture triggered by the intermittent lockdowns due to Covid. Perhaps, being at home is better than stepping out?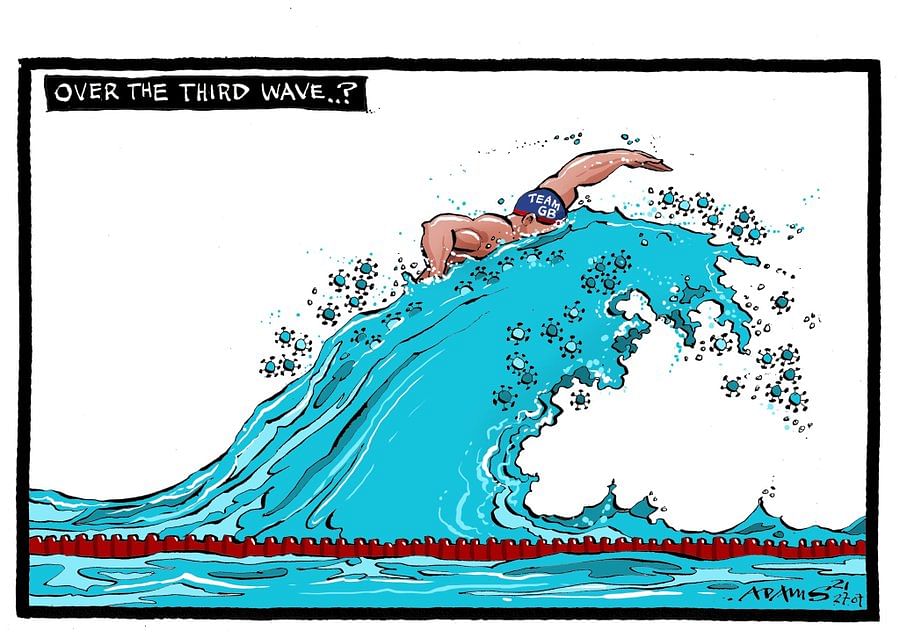 As the UK battles the third Covid wave, Christian Adams uses the ongoing Olympic Games as a canvas to depict the country's struggle to beat the pandemic.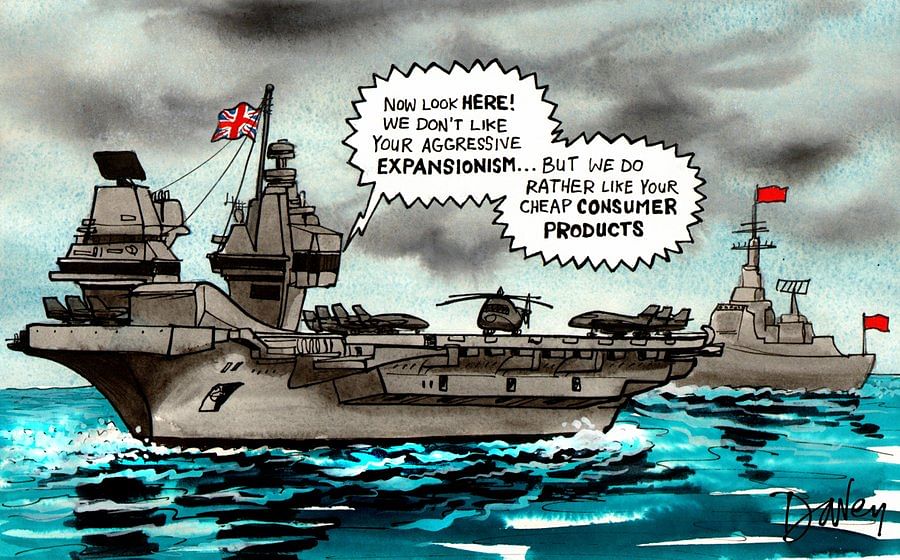 In his illustration, Andy Davey refers to the aircraft carrier strike group, led by HMS Queen Elizabeth, sent to the South China Sea by Britain, and takes a swipe at what he suggests is the UK's inconsistent stance towards China.