The selected cartoons appeared first in other publications, either in print or online, or on social media, and are credited appropriately.
In today's featured cartoon, Sajith Kumar, while underlining CM Bhupendra Patel's limited role in BJP's election campaign in Gujarat, refers to Union Home minister Amit Shah's announcement that Patel will remain chief minister if the party retains power in Gujarat.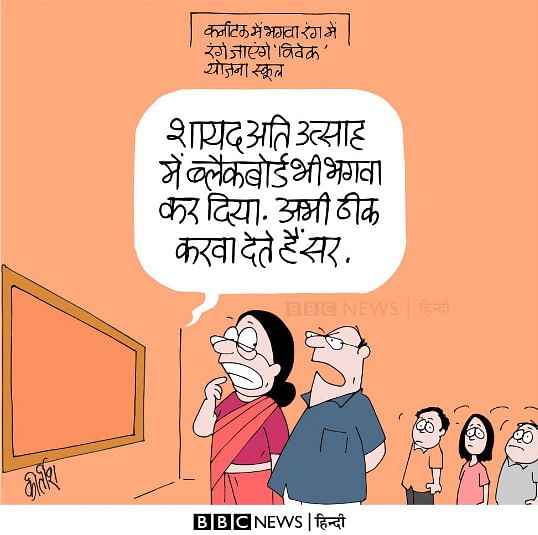 Kirtish Bhatt alludes to Viveka, Karnataka government's scheme for the construction of over 8,000 new classrooms — colour coded in saffron – in state-run schools. In the illustration, a woman tells a colleague: "Maybe they got excited and painted the blackboards saffron too. We will get this fixed right away sir."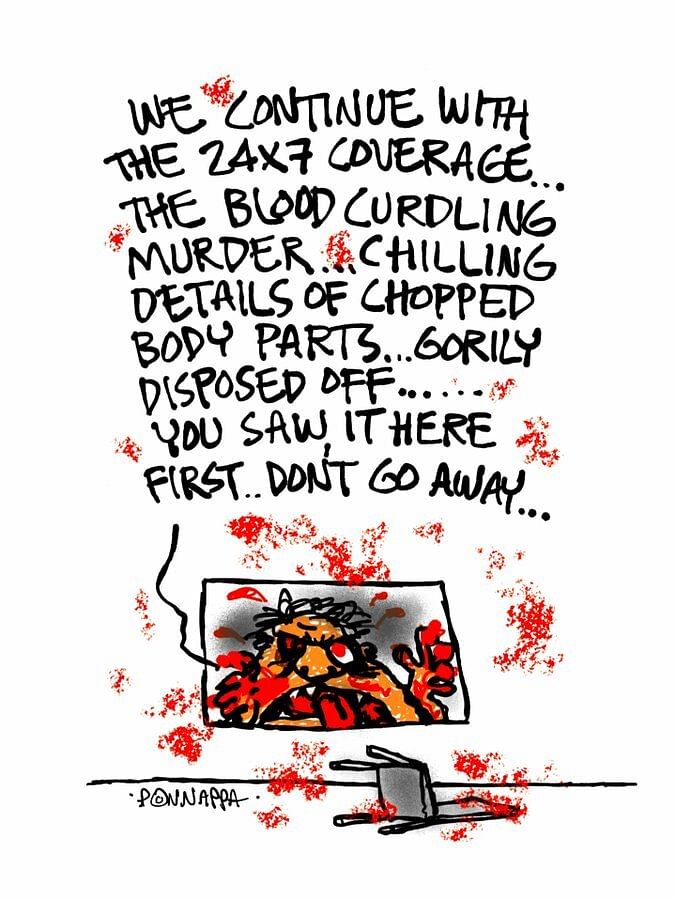 Nala Ponnappa gives his take on media coverage of the gruesome murder of Shraddha Walkar, who was allegedly strangled by her live-in partner Aftab Poonawala in May this year. Poonawala allegedly chopped Walkar's body into pieces and dumped it across Delhi.
With elections in Gujarat drawing closer, Irshad Kaptan pokes fun at innovative campaign strategies adopted by political parties. In the illustration, a politician is instructing his aide: "Add another line in the manifesto, all those who vote (for us) will get a blue tick on Twitter."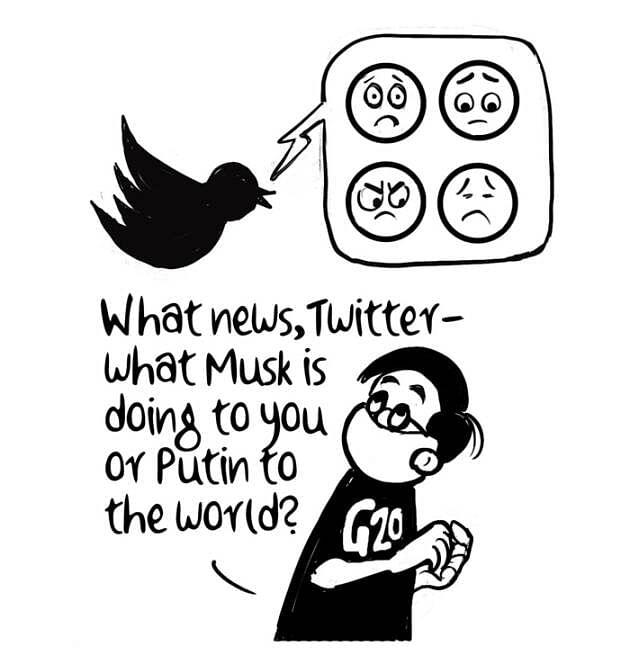 E.P. Unny uses his canvas to depict the consequences of billionaire Elon Musk's acquisition of Twitter in the backdrop of the Russian invasion of Ukraine and the G20 Summit held in Bali.