New Delhi: Two damaged brake hoses and a missing front licence plate of a vehicle belonging to the Georgian ambassador to India have raised suspicions of sabotage to target the diplomat, ThePrint has learnt.
Forensic experts checked the damaged brake hoses Thursday after the Delhi Police and the Ministry of External Affairs (MEA) were informed about the incident, highly-placed diplomatic sources said.
Delhi Police PRO Suman Nalwa told ThePrint that Deputy Commissioner of Police (DCP) South West Manoj C. has received a complaint and "necessary action" will be taken.
The incident brought back memories of breaches in diplomatic security in 2012 and 2021 when terrorists targeted Israeli diplomats in New Delhi. Four people, including the wife of an Israeli diplomat's wife, were wounded in a bomb blast in 2012.
Ambassador Archil Dzuliashvili, the sources said, was attempting to reverse his Toyota Urban Cruiser out of his residence in Safdarjung Enclave around 8.30 am on 28 October morning, when he realised that the brakes were not functioning, the sources said.
This prompted him to reach for the emergency braking system, they added. Upon inspection, it was found that oil was leaking from the bottom of the Toyota vehicle.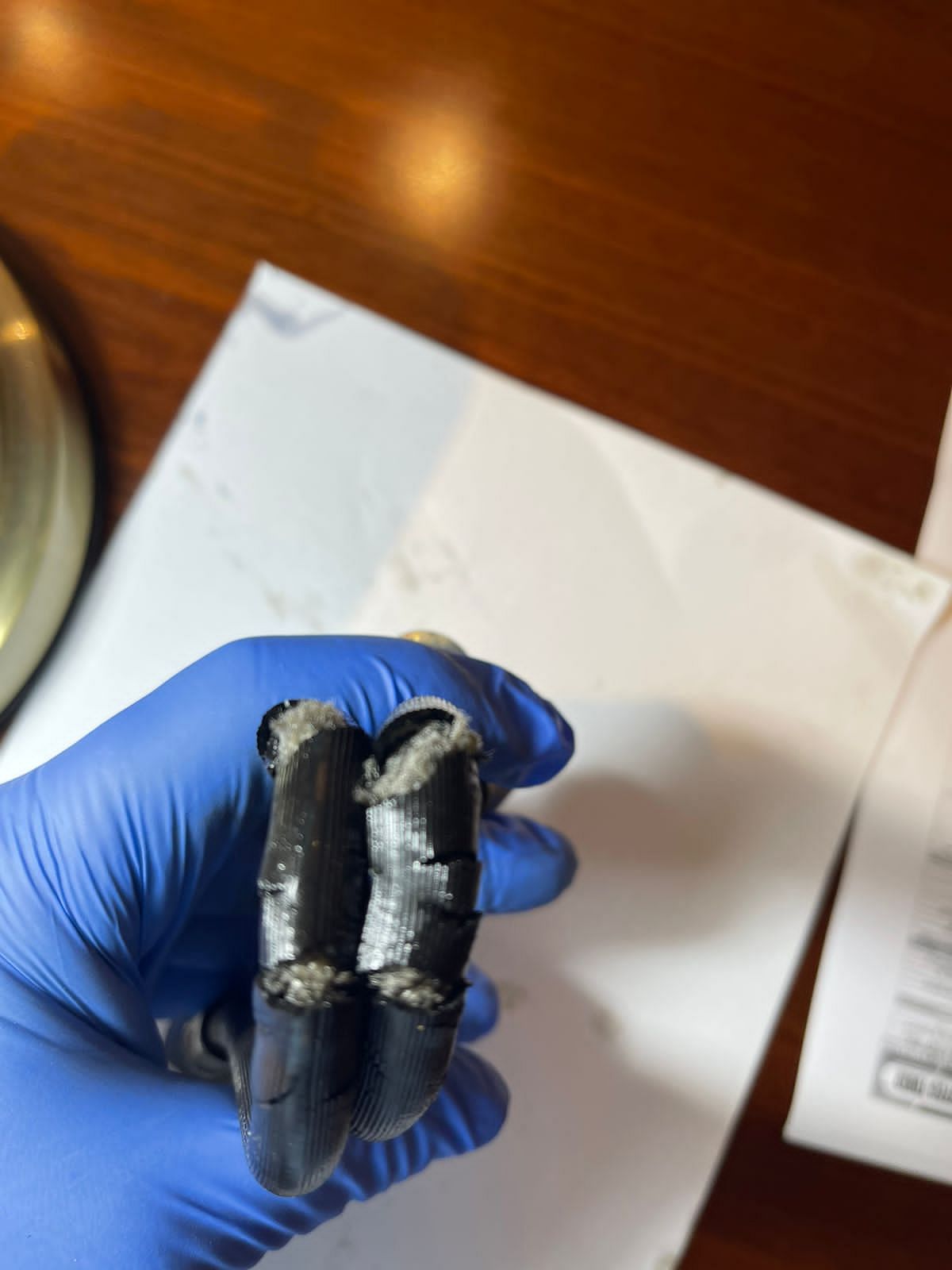 Pictures and videos accessed by ThePrint show that two brake hoses were damaged and cut, and the front licence plate was also missing.
Made of flexible hose, a brake hose delivers brake fluid from the vehicle's master cylinder to drum or disc brakes. If damaged, the brake fluid can leak out from the damaged area.
The car was parked at the ambassador's residence in South Delhi's posh locality for two days before the incident, the sources said, adding that the diplomat had been using his official vehicle.
The ambassador was preparing to play golf at 6.30 am but changed his mind and instead decided to leave a little later to have breakfast with some friends, the sources said.
Shortly after the incident, security guards posted at the diplomat's residence allegedly claimed that the damages were due to stray dogs or some animals which could have chewed through the pipes.
However, the insurance company which looked into the matter claimed that the "damages are fresh and seem to be due to malicious activity", the sources said.
The incident comes at a time when relations between Georgia and its neighbour Russia have been growing since the Ukraine war began in February.
The Georgian government, led by Prime Minister Irakli Garibashvili, remains determined to join NATO. Earlier this year, Garibashvili said he aims to fastrack his country's application to the European Union even as rebels in two breakaway regions in Georgia publicly backed Moscow's military intervention in Ukraine.  
(Edited by Tony Rai)
---
Also Read: Chinese woman impersonating as Nepali arrested, police suspect 'anti national activities'

---