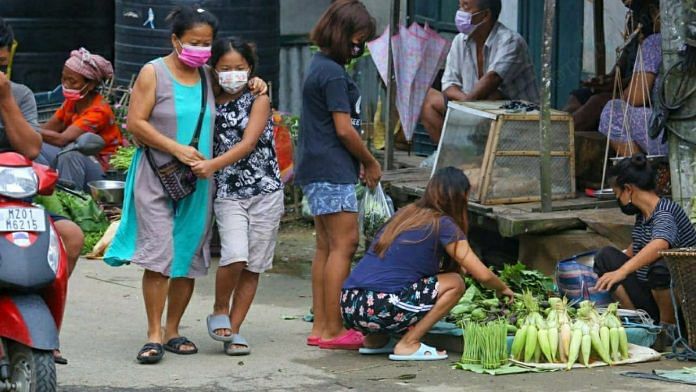 Vairengte (Mizoram): The unannounced economic blockade allegedly imposed by the Assam government through closing of National Highway 306, which connects Mizoram with the rest of the country, has cut off all supplies to the state, enraging the residents, who have been left to fend for themselves.
At Vairengte, a town in Kolasib district of Mizoram, merely three kilometres from the disputed border site where a clash between Assam and Mizoram Police left six dead last week, the prices of basic vegetables have gone up, there is a shortage of medicines and other essentials. 
The disruption of railway tracks in Assam's Hailakandi, allegedly by some miscreants, has also disrupted rail services to Mizoram, the only alternate supply route for goods and supplies, further adding to the state's woes.
Although some essentials are reaching Mizoram through two other road routes from Tripura and Manipur, it is an expensive affair because of poor road conditions, residents said.
"Vegetables that used to come from next-door Silchar are now coming from Aizawl, which is over 250 km from here. But the stock is limited and vendors charge a lot of money for it. Even the transportation is very expensive. If this blockade does not end, the prices will shoot up even more," a vendor said. "The bitter gourd that was for Rs 50 a kg is now Rs 80 per kg, and the price will only go up."
Clueless about how long this blockade may last, most people are now preferring to switch to eating bamboo shoots to reserve some of their existing stock of ration.
"We have ration right now—sufficient rice and sugar, but what if this does not open," V.L. Dika, a resident said.  "We have to live. We cannot be hungry. If we do not get our supplies, we will be forced to seek assistance from Myanmar and Bangladesh."
Dika said that by being "aggressive", Assam was "pushing Mizos further away", but they will "fight back".
"They are isolating us and pushing us away by being this aggressive. We feel isolated but we will emerge strong," he said. "They want to cut off all our supplies, let them do it. We will manage somehow."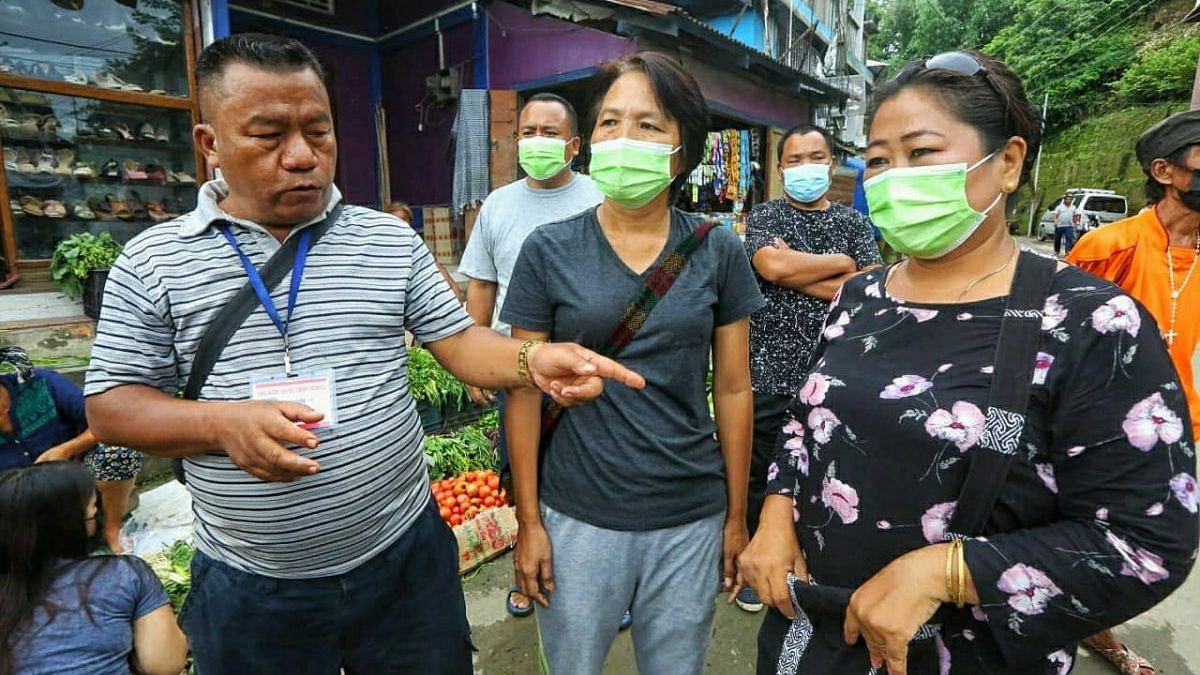 Mizoram Home Secretary Lalbiaksangi had Wednesday written to the Union home ministry alleging that the blocking of NH 306 was "affecting the livelihood of the people of Mizoram adversely". 
The central government has, however, not responded to the letter (a copy is with ThePrint) until now.
ThePrint also contacted Assam Chief Secretary Jishnu Baruah and Director General of Police Bhaskar Jyoti Mahanta through calls and WhatsApp texts, to respond to the allegations of Assam imposing a blockade, but they did not respond.
---
Also read: 'There were bullets, stones all over': Story of how Assam & Mizoram police fought each other
---
Shortage of medicines 
There is a shortage of medicines too. The chemist and drugs association of Mizoram has now written to the state's chief secretary, saying that shortage of life-saving medicines amid the pandemic "would lead to dire situation in Mizoram with far reaching ramification and consequences".
"The Assam government in the guise of security concern has verbally given instructions to all transporters in Guwahati, not to book any goods," the letter reads. "Even couriers are not reaching. Life-saving drugs being stopped by Assam would lead to a dire situation in our state with far reaching ramification and consequences."
Speaking to ThePrint, vice-president of the association, Vanthangpuia, said, "It is a very difficult situation that we are in. The medicines that come from Guwahati have to come via NH 306, which Assam has closed. There is a shortage of antibiotics, injections like insulin and no one is hearing us out. This needs to be taken up at the earliest."
This is not the first time that such a blockade has been imposed. Last year in October, after a clash at the same Lailapur-Vairengte border, the NH was shut for almost a month — from 17 October to 11 November, which severely hit supplies to Mizoram.
"Whenever there is an issue, they block the national highway, which they know is our lifeline. This stops all our food supplies, essential commodities. Is this the way to treat fellow countrymen? By isolating them?" Chhana, a resident of Vairengte, asked.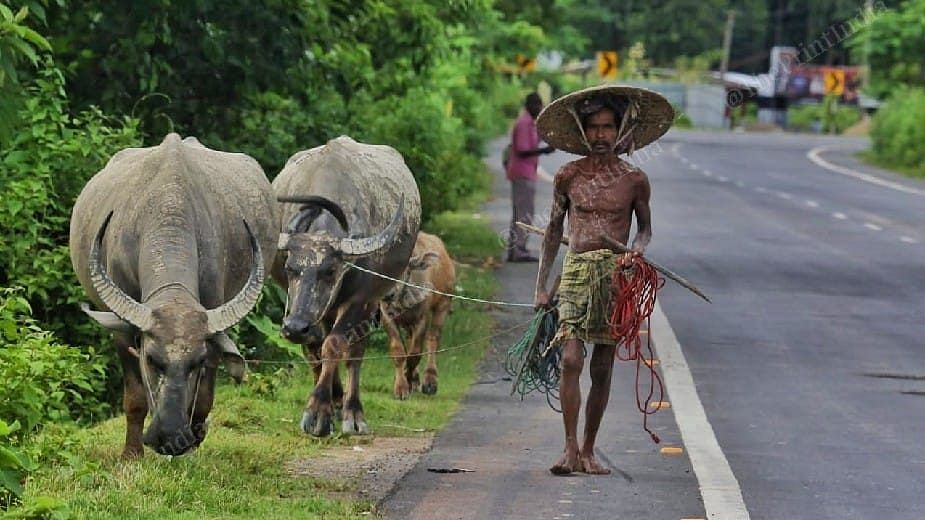 Stranded truckers
Truckers who have come from far-away states such as Andhra Pradesh, Rajasthan, Punjab, to deliver equipment including machines, to Mizoram are also stranded at the national highway.
They have parked their trucks on the roadside, and have been cooking their meals inside. Most of them have even run out of their stock, money and are now seeking help from roadside vendors and shopkeepers.
"We have been languishing here for the past so many days. We do not know when the road will open, if it doesn't open for a month, we will be stuck here. My home is 2500 km away, I cannot even return home," Ravi Sekhar, a driver from Andhra Pradesh, said.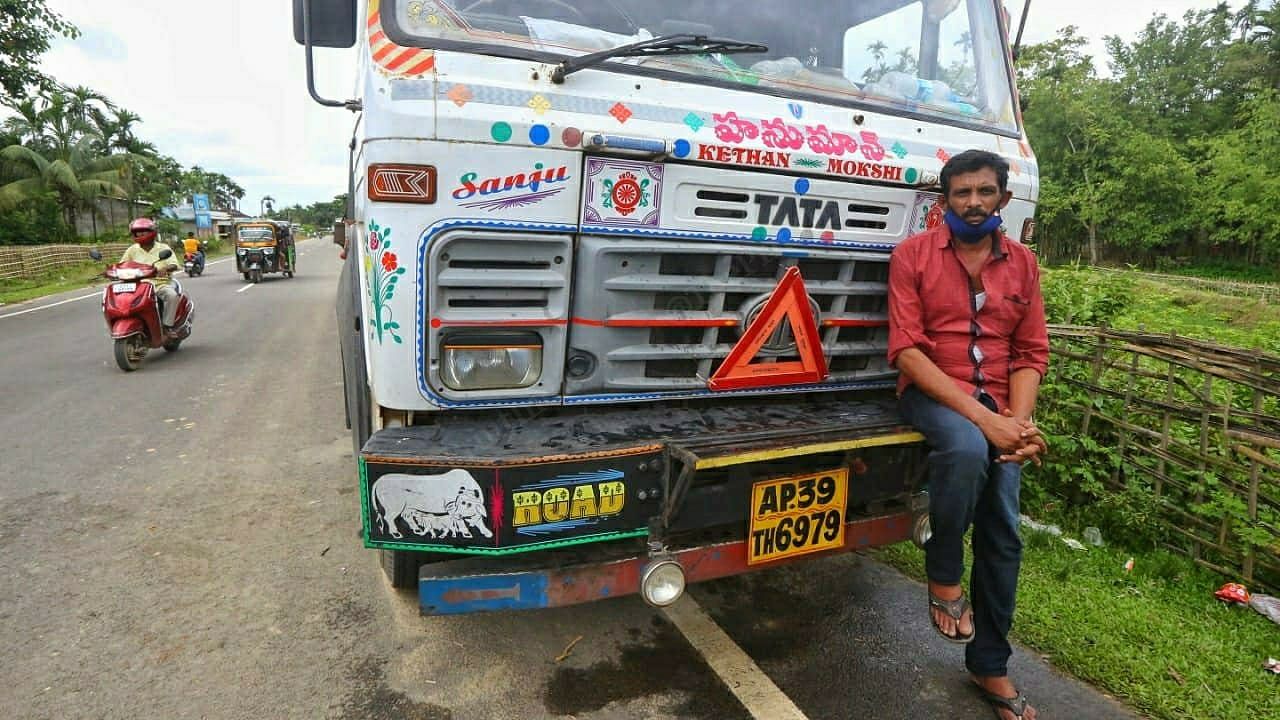 Asked why they are not taking the alternate routes, Sai Mehboob Badshah, another driver from Andhra Pradesh, said, "The road condition on the alternate route is not feasible for this container truck. It is raining badly, what if we get stuck on route and the machines get damaged. We reached this far and the location where we have to deliver is closer from here. If this road does not open, we will have to think of something. For now, this truck is our home."
For the people residing next to the border in Assam's Lailapur, this blockade "was necessary to teach Mizoram a lesson".
"They need to be taught a lesson for picking up arms and killing our policemen," Tazzuddin said. 
Alam, another driver from Lailapur said, "They (Mizo) throw stones at our vehicles, when we go that side. They see the Assam number plate, and they throw stones, they deserve this blockade. Now when no food reaches them, they will realise."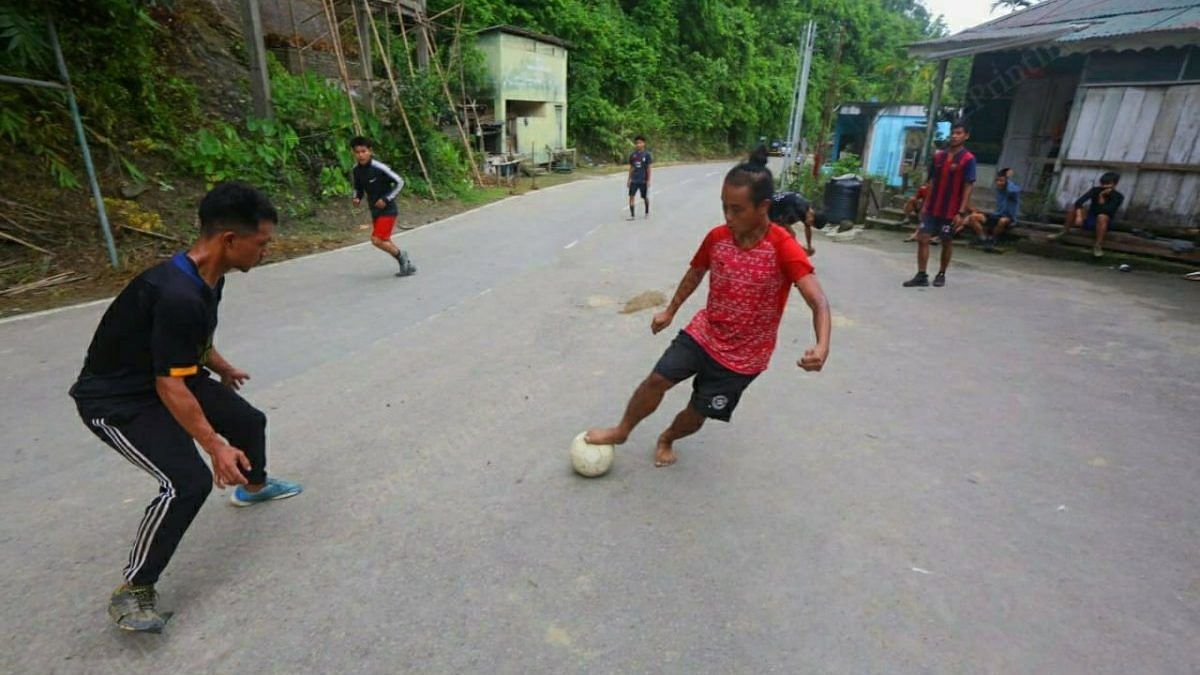 'Assam should stop showing its might'
There is a growing sense of anger among the people of Vairengte, who believe that Assam "intimidates" them by showing its "might".
"They (Assam) have to stop thinking of themselves as the big dadas and give us some respect too. Their policemen come in big numbers," Rama, another resident, said. "That is their strategy. They come and bulldoze our people, harass us. They should stop showing their might and intimidate us, it is only creating a further divide."  
Many residents also said that they would never be the first to initiate any clash. Even on 26 July, it was Assam police that came with 200 personnel to "dislodge Mizoram Police," they alleged.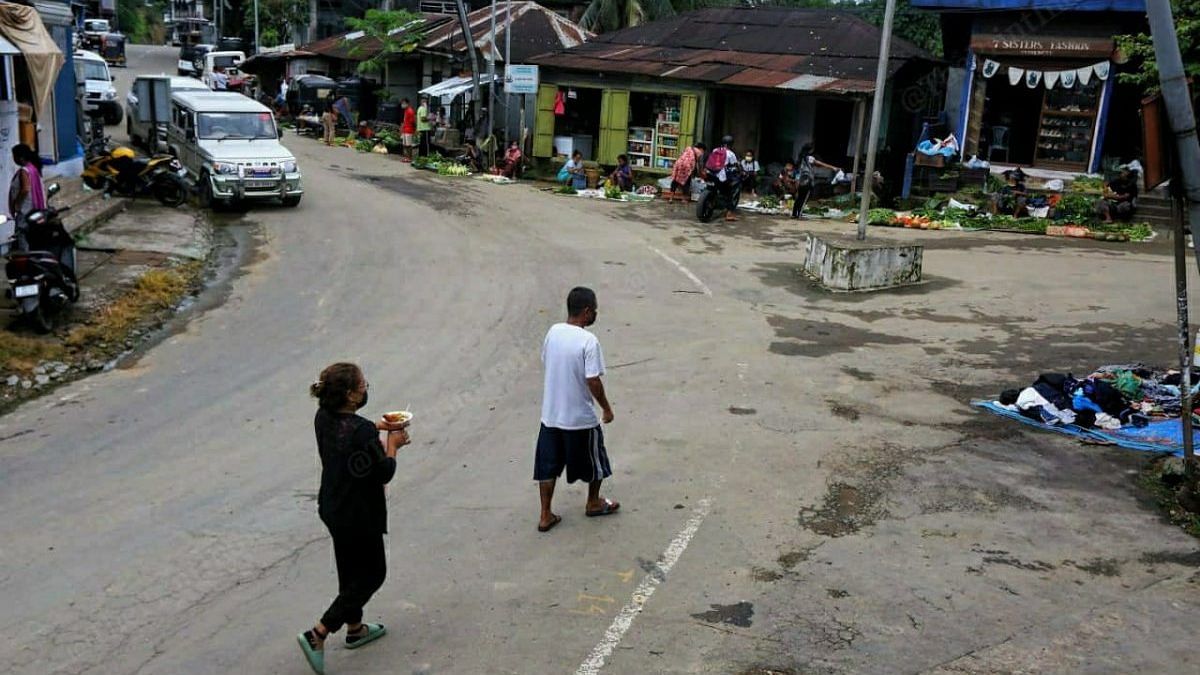 They said they were sorry about the loss of lives on Assam's side, but justified their action as an "act of defence".
"Just imagine, if someone enters your house and forcefully vacates you. Will you sit quietly? You will do whatever you can to save your home, your land. And that is what we did," James, a resident, said.
"We are not the ones who will ever start a fight. But if we are provoked, we will not keep quiet. We have reached the peak of our frustration, they (Assam) should not push us to the wall," C. Lalnunpuia, another resident, added.
The report has been updated to correct the spelling of Vairengte. The error is regretted.
(Edited by Arun Prashanth)
---
Also read: Mizoram says Assam govt order on checking of vehicles for drugs 'harassment', writes to MHA
---