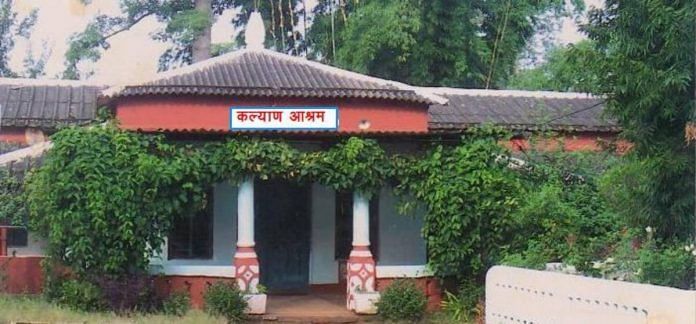 New Delhi: Concerned over the rise in the number of people from tribal communities stressing on the need to identify themselves as belonging to Other Religions and Persuasions (ORP), or pitching for a separate column for 'Adivasi religion' in the coming 2021 Census, the RSS affiliated Akhil Bharatiya Vanvasi Kalyan Ashram, which works on tribal issues, is all set to conduct awareness programmes in major tribal belts of the country to bring tribals back to the Hindu fold.
In Census 2011, 82 faiths identified themselves under the head "Other Religions and Persuasion" (ORP) in India. This is separate from the six religions of India — Hindu, Muslim, Christian, Sikh, Buddhist and Jain.
The Vanvasi Kalyan Ashram's real fear, though, one bigger than that of the tribals demanding a separate identity for themselves, is of those who identify as ORP to be eventually converted to Christianity.
A Vanvasi Kalyan Ashram functionary told ThePrint that according to the 2011 Census there were 79 lakh individuals who identified themselves as ORP, up from 42 lakh in 1991.
"We noticed that these ORPs later converted to Christianity, so this is nothing but a ploy to create discord within the country and carry out conversion," he said.
The awareness programmes or 'jan jagran' meetings are an attempt to counter this and to retain the tribals within the Hindu fold.
"We have got to know that the Christian missionaries are also trying to distort the stories from our epics Ramayana and Mahabharata. They are trying to pit them against us, which we will not allow to happen. We will also narrate stories from our epics like Ramayana and Mahabharata that are laced with stories of tribespeople. This will help them view themselves as a part of the Hindu samaj," said another Vanvasi Kalyan Ashram functionary.
---
Also read: Social, cultural habits are preventing spread of Covid among India's tribals, survey finds
---
Identity crisis
On 19 June, Tribal Army, which identifies itself as a platform to challenge the generational neglect of the indigenous people of India, tweeted, "It is our right to demand adivasi religion colum census 2021. And we are not Vanvasi, we are adivasi. we are indigenous people of india. implement tribal religion colum. #आदिवासी_मूलनिवासी_है".
It is our right to demand adivasi religion colum census 2021. And we are not Vanvasi, we are adivasi. we are indigenous people of india. implement tribal religion colum. #आदिवासी_मूलनिवासी_है pic.twitter.com/t4jZ4ArDzn

— Tribal Army (@TribalArmy) June 19, 2021
In November last year, the Jharkhand assembly had approved a resolution to include Sarna — a form of nature worship, in which followers believe in "Jal, Jungle, Zameen" and offer prayers to the trees and hills with the belief they are also the protector of forest areas — as a separate religion in the Census 2021.
If the Centre approves Jharkhand's new 'Sarna code', Census 2021 would have to make space for a new religion.
While the Sarna followers admit that some 'conversions' have taken place, they are unwilling to be counted among the Hindus.
"This is a fight for our identity and we will continue this fight till we achieve it. We have our own tradition and should be allowed to follow our own faith. We are clubbed under the umbrella of Scheduled Tribes who could be Hindu or might follow any other religion across the country which is not right," said Sarna Dharm Guru, Bandhan Tigga.
"It is true that some conversions have taken place but we want to reiterate that we follow a different faith altogether and are not Hindus. We follow a completely different belief system," he added.
Another concern among tribals in Jharkhand who continue to follow Sarna faith is of "converted" tribals availing the benefits of reservation, both as a minority as well as the Schedule Tribes.
---
Also read: Vanvasi Kalyan Ashram — How RSS, a Congress stalwart & a Gandhian crystallised the idea
---
'One of our own'
Meanwhile, the Vanvasi Kalyan Ashram is all set to woo back the tribals.
The plan, according to the first Vanvasi Kalyan Ashram functionary, is for the organisation's workers at the village level to hold meetings with the tribal community and stress how tribals are an integral part of the Hindu religion. While the meetings will be held across the country, a special focus will be on states that have a sizeable tribal population. These include Jharkhand, Chhattisgarh, Maharashtra, Gujarat, Telangana, Andhra Pradesh, West Bengal, Rajasthan, and Odisha, said the second functionary.
Although plans for such 'jan jagran' programmes had been made by the organisation in the past too, they were suspended due to the Covid pandemic. Now, with the upcoming Census 2021, the plan is back on track.
"Ahead of the Census we will carry out 'jan jagran' (awareness programmes) in major tribal belts. We will reach out to the villagers and make them aware of the devious plans of Christian missionaries who are trying to convert them in masses by spreading rumours. They are trying to cut off the tribal community from the broader Hindu religion," said the first Vanvasi Kalyan Ashram functionary.
"A fear is being created among them that they will lose their identity if they decide to identify themselves as Hindus. We want to assure them that not only will they be connected with the larger Hindu identity but their own individual tribal identity will also remain protected," said a RSS functionary.
"The Hindu samaj stands with the tribals and wants to make them understand that they are being used by 'anti-national' forces who want to break India. Our focus would be to conduct discussion based on facts and let the tribal community decide what they want to do," he added.
However, while Christians in the country's tribal belts admit to recent conversions, they insist they were voluntary and not undertaken under any form of coercion.
"Yes, a huge wave of conversion is going on, but that is a self-propelled… At the same time, the RSS is running a big programme to declare all Tribals as Hindus. They are not Hindus. Tribals are religion-independent and nature worshippers. The Supreme Court has also held tribals to be religion independent. Thus tribals are not Hindus," said Arun Pannalal, president Chattisgarh Christian Forum (Regd).
(Edited by Poulomi Banerjee)
---
Also read: 'Remove BSF camps from sacred land' — Chhattisgarh tribals from 103 villages begin protest
---