Attari: There is silence at the Attari-Wagah border these days — a far cry from the raucousness of the retreat ceremony that is synonymous with stomping feet, chest thumping, adoring crowds, music and much more.
Nearly 10,000 visitors would visit the place to watch and be part of the spectacle every evening, with the number going up on weekends, holidays, and peaking on special occasions such as the Independence Day.
But few people can be seen at the border now, as the retreat ceremony conducted between India's Border Security Forces (BSF) and Pakistani Rangers remains suspended due to the pandemic.
The lack of visitors has meanwhile severely hit the local economy dependent on tourists.
Stakeholders say the Covid-19 pandemic has only compounded the troubles that began in the area last year after trade between India and Pakistan virtually came to a standstill amid souring ties. India withdrew the most-favoured nation (MFN) status from Pakistan after the Pulwama terror attack in February 2019, and raised import duties on Pakistani goods to an unprecedented 200 per cent, and Islamabad suspended trade ties with India in August following New Delhi's decision to scrap Article 370 in Jammu and Kashmir and bifurcate the erstwhile state.
The cross-border trade served as a major lifeline for transporters, and also the nearly 1,500 labourers who would help in unloading cargo from trucks that came to Attari with goods, mainly from Pakistan. Not more than 20 trucks stop at the Integrated Check Post (ICP) in Attari in a day now, as opposed to nearly 200 earlier, according to officials at the ICP.
"After the Pulwama attack, the Indian government had imposed a heavy duty on Pakistani goods, which directly impacted imports," a member of the truck union told ThePrint. He added that everyone was hopeful things would settle down soon, but then Pakistan imposed a ban on trade.
"Now because of Covid-19, whatever little (tourism-related) activity was left is also no longer there," he added.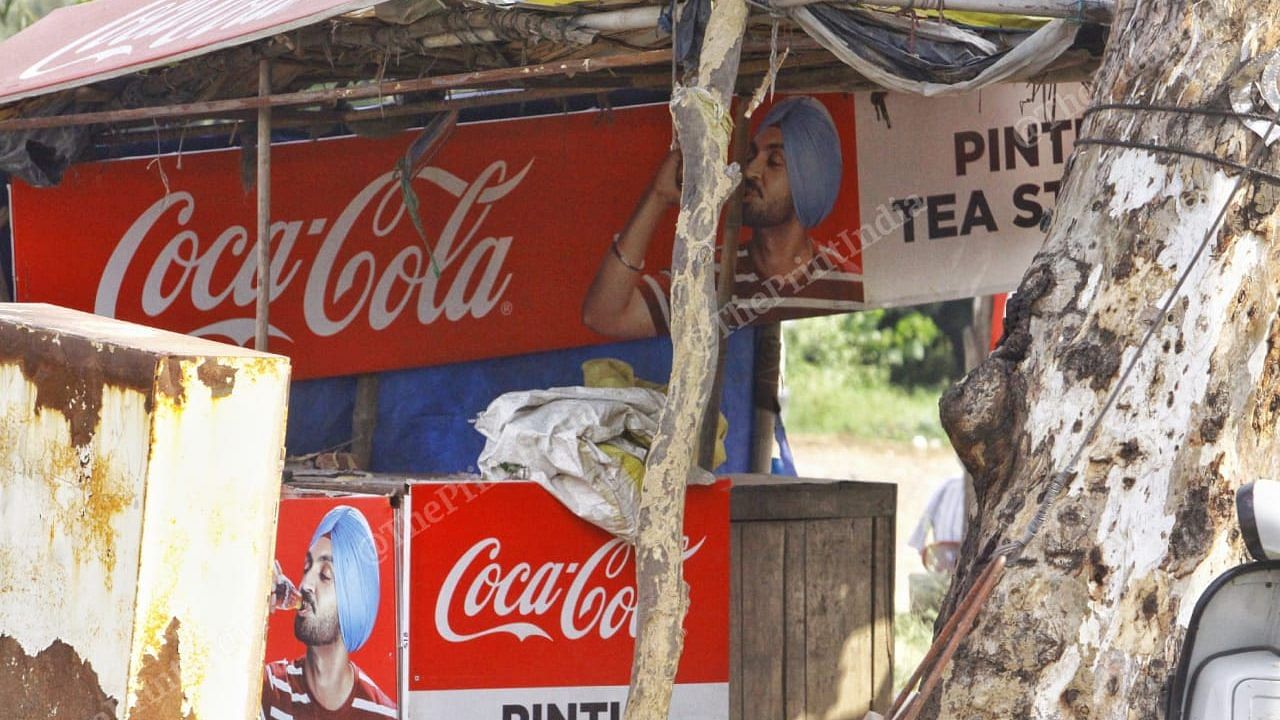 Local economy in trouble
On an average, the retreat ceremony saw a gathering of 10,000 people at the Attari-Wagah border every day. On weekends, it would increase to about 15,000 and on special occasions, such as Independence Day, the footfall would go up to as high as 25,000-30,000.
That allowed a booming business for local garment sellers, dhaba owners, tattoo makers, flag painters and juice vendors, among others, dependent on the tourists.
Many of them have been struggling to make ends meet ever since the ceremony was suspended on 7 March due to the pandemic.
'Brothers Fast Food', a popular joint in the area, had to shut shop for five months until owner, Joginder Singh, realised he couldn't survive without it.
"My father initially ran our shop but since he passed away a few years ago, I'm the only earning member of the family and my brother helps me," Joginder told ThePrint.
He has now opened his outlet some four kilometres from the border. But, Joginder says, it isn't the same thing. "Locals aren't as interested in our food as earlier," he said, tossing noodles in a huge pan. "We earned at least Rs 900 a day earlier but now we barely make Rs 200 a day as we don't get more than five customers a day here."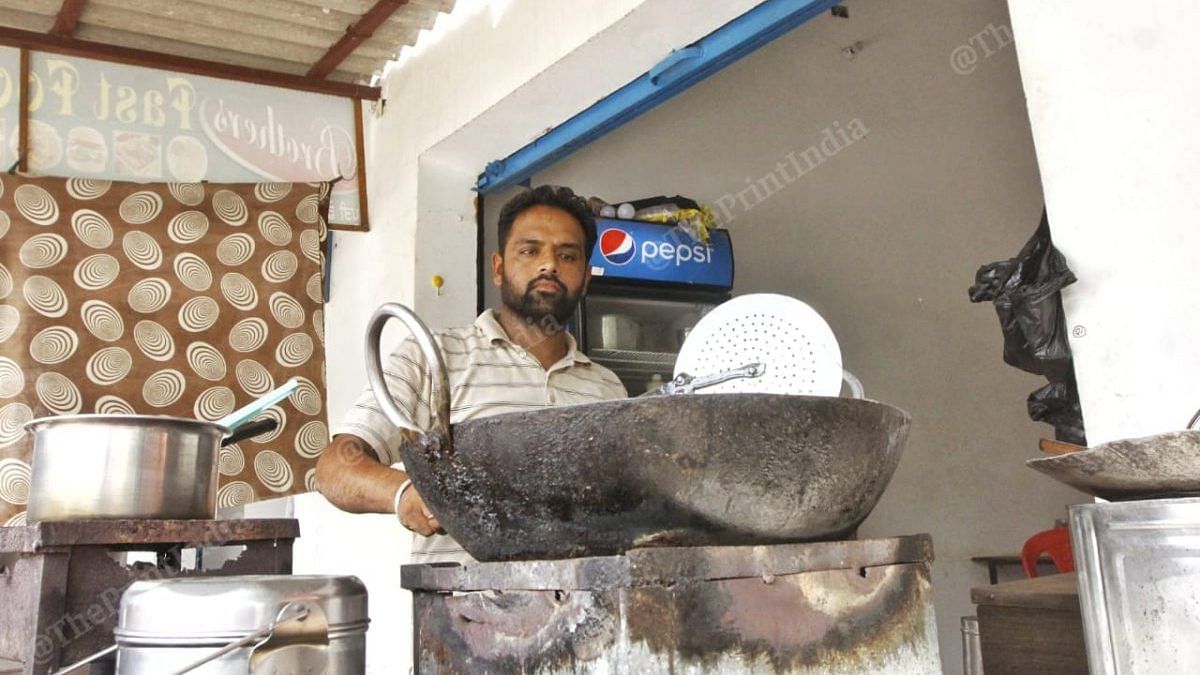 Right opposite is 'Mix Juice Bar', run by Jashandeep Singh, a 25-year-old who earlier ran a garments shop at the border but is now in debt. "I had no option. I borrowed money in the initial months but now we don't know if things will ever be the same again so I have taken this shop on rent. Winters are approaching, and people like fresh juice," he told ThePrint, adding that his daily income has reduced by over 50 per cent.
When ThePrint visited the border, only a tea stall and a liquor vend could be seen open.
Asked how they are surviving in the absence of visitors, a tea vendor said: "We are here to serve the policemen and BSF staff, and some porters who come every day."
The 'quiet' has unsettled some local residents too. Charanjit Singh, a resident of Attari who works at an Amritsar hospital, said he has never seen so much "shanti (peace)" in the 30 years he has witnessed border activities. "People of the surrounding villages were also employed at the border," he said, adding that some of them were labourers who would help in offloading cargo.
Even police personnel on duty in the area said they miss the visitors. "There was a lot of energy and festivity since people from all over would come. Even we miss it sometimes," said Hardip Singh, a policeman on duty at Attari.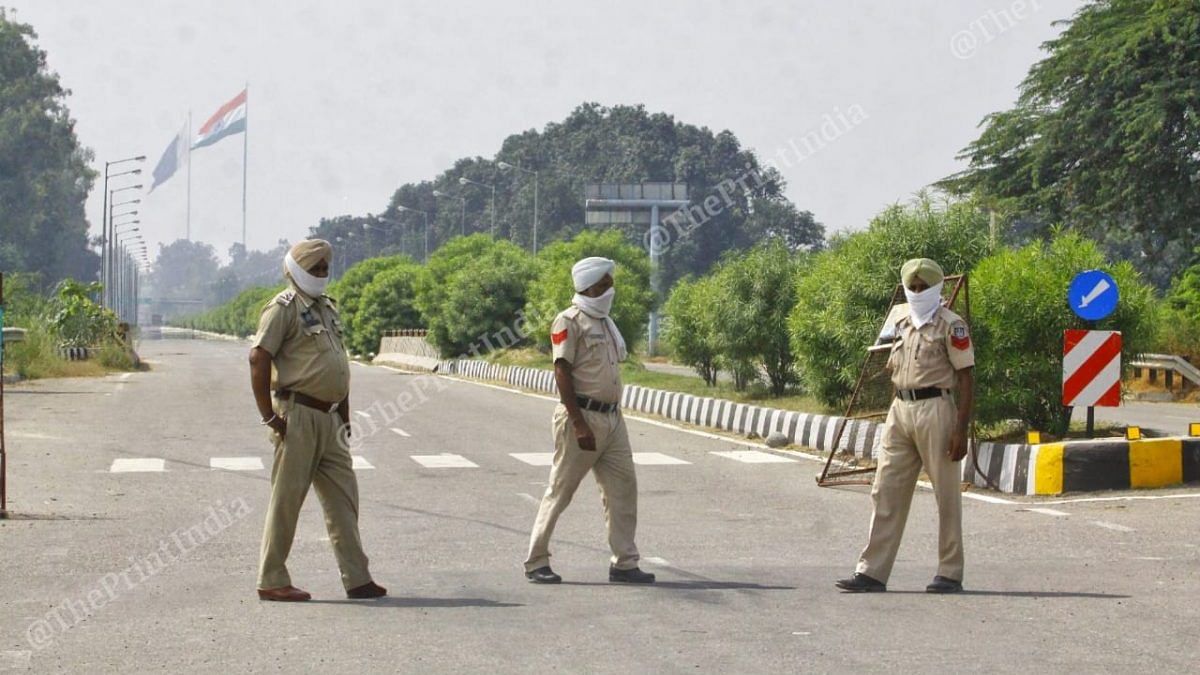 India-Pakistan trade hit, labourers left without work
With cross-border trade between India and Pakistan having reduced drastically, almost coming to a standstill over the past year, transporters and labourers have been the worst hit.
Sources in the BSF told ThePrint that things have been going downhill ever since the Pulwama attack. "Trade between India and Pakistan has been virtually on a standstill due to Pulwama, and then Article 370," said a senior officer at the Integrated Check Post in Attari. As opposed to about 150-200 trucks that came daily for trade, the number has reduced to a maximum of 20, he added.
The two India-Pakistan buses that run on Lahore-Delhi and Nankana Sahib-Amritsar routes have also been stopped.
Among the few occasions when any trade activity can be seen at the border now is when trucks arrive from Afghanistan via Pakistan.
Trade resumed with Afghanistan in July after Pakistan allowed the former to restart exports to India. Import from India, however, remains barred as the Pakistan-Afghanistan Transit Trade Agreement doesn't allow it.
Trucks laden with dry fruit and other assorted goods arrive from Afghanistan occasionally, for which porters wait eagerly at the border.
Manav Taneja, leading customs clearing agent based out of Amritsar, said India's decision to revoke MFN status for Pakistan and the whittling down of trade ties have severely hit the local economy.
"Things have changed drastically," Taneja told ThePrint.
"For example, for a consignment of 340 bags of dry dates, the import duty until last year was about Rs 1.5 lakh, which has now gone up to Rs 28 lakh."
According to Taneja, business (of goods imported and exported through Attari-Wagah border) was worth Rs 3,000 crore in a financial year between Indian and Pakistan but it has reduced to "next to nothing" since the developments of last year. "The only silver lining is the dry fruit coming via Dubai," he said.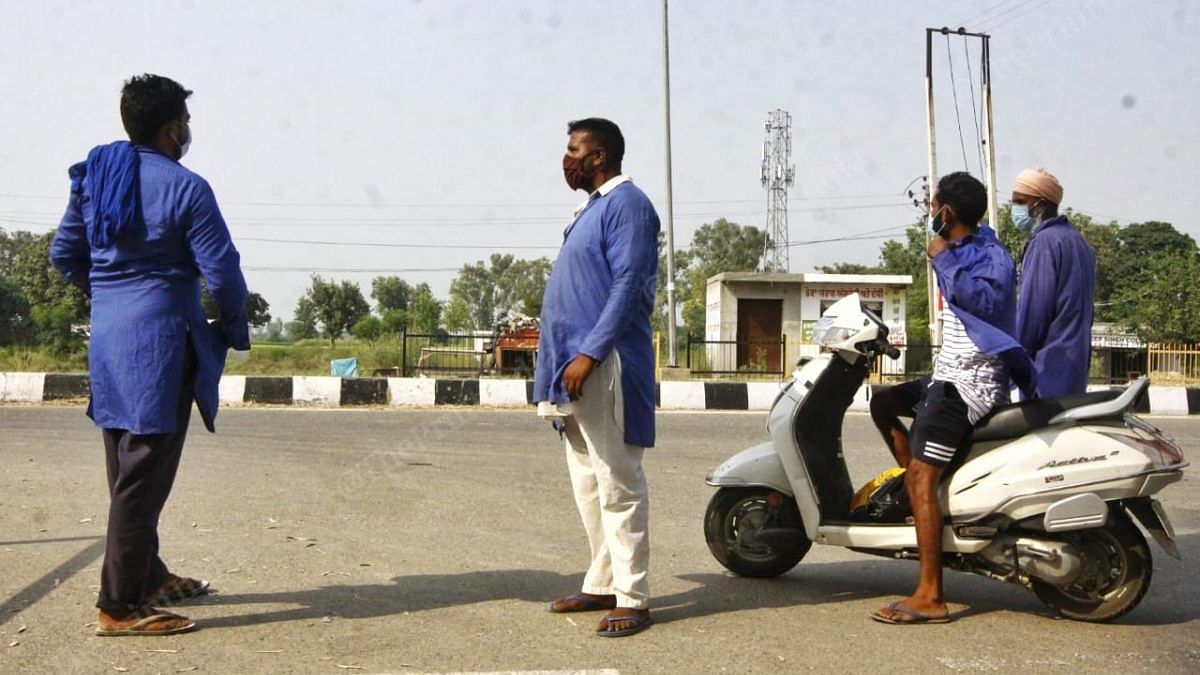 The labourers, locally referred to as porters or coolies, have been struggling to earn money. A total of 1,433 such porters are registered with the BSF for loading and unloading goods.
Many of them have now moved to other towns of Punjab, and even Delhi, to look for alternative means of income.
When ThePrint team visited the Attari-Wagah border Saturday afternoon, not more than a handful could be seen.
"We managed to earn Rs 2,000 a day on special occasions and now we barely earn Rs 250 to Rs 300 on a good day," Michael, president of the porters' union at Attari, told ThePrint.
Gursahib Singh, a third-generation porter in his family, said: "Even on regular days, we earned at least Rs 1,000 but now we just about get Rs 200 a day if we are lucky."
He added that they are all contractual employees and haven't received their salaries in the last two months. "We want the government or the BSF to at least regularise us as we anyway did not earn anything during the lockdown for four months and our salaries are delayed now," Gursahib said.
Supinder Singh, who has been a porter for the last 16 years here, said, "We feel bad as we are suffering because of infection that's coming from the city. We are perfectly fine but tourists are not coming because of the coronavirus."
---
Also read: Over 660 deaths, 4.1% fatality rate — why Ludhiana has Punjab's worst Covid numbers
---