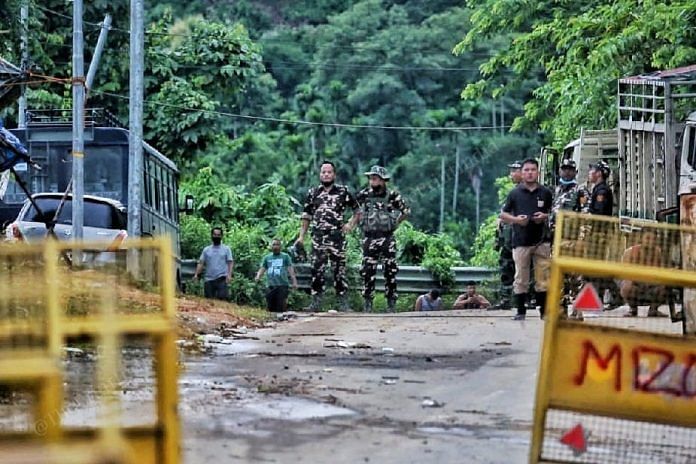 Silchar: The Mizoram government wrote to the Union home ministry Saturday seeking its intervention to direct Assam to withdraw its recent order enforcing mandatory checking of "all vehicles entering the state from Mizoram for drugs".
The order, the Mizoram government said, is "unreasonable and illegal" and "will act as a tool of harassment of the people of Mizoram".
The order, issued by the Home and Political Department of Assam on 29 July, said the police should carry out an intensive drive against drugs and check "all vehicles entering into Assam from Mizoram". The order came days after six Assam Police personnel were killed during a violent clash between the police forces of the two states.
The notification further said that the vehicles be released "only after due satisfaction of an officer, not below the rank of a Sub Inspector of police, that no illicit drugs are carried in the vehicle."
According to a top official in the Mizoram home department, the Assam government order is "illegal" as Section 43 of Narcotic Drugs and Psychotropic Substances (NDPS) Act only authorises officials to check a vehicle or a person on the basis of "reasonable doubt and suspicion"
"This is order is totally illegal. There cannot be an order which puts every resident of Mizoram under suspicion. What is the state trying to convey? This will only lead to more bitterness between the two states" the official said. "We are writing to the Ministry of Home Affairs saying that it is unreasonable and must be withdrawn," he added.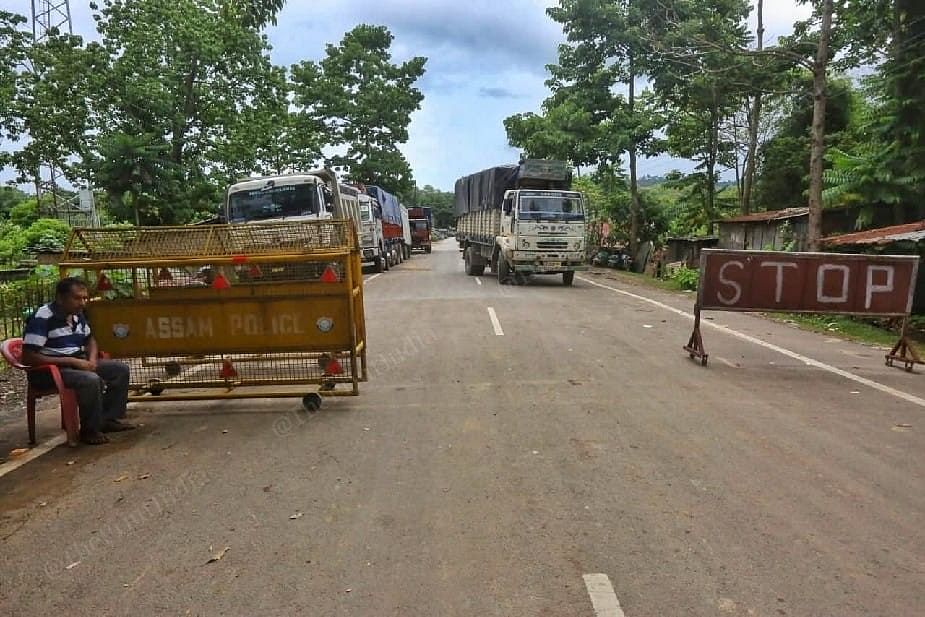 Speaking to ThePrint, G.P. Singh, Special DG of Assam Police, however, said the order was passed on specific information that civilian and commercial vehicles were being used to transport drugs into Assam from Mizoram.
"We are acting on specific information. The government and police also calibrate its response on the basis of information flowing in. In case, there is similar information on other sectors, we would take a similar decision," he said.
"In case of Mizoram, lack of cooperation from Mizoram Police, in particular, has forced the government and the Assam Police to take a more focused approach," he added.
---
Also read: 'There were bullets, stones all over': Story of how Assam & Mizoram police fought each other
---
'Will lead to harassment, restriction of movement'
Speaking to ThePrint, Vanlalfaka Ralte, SP Kolasib, Mizoram, said the order will act as a "tool of harassment" and will "further alienate the people of Mizoram".
"Just imagine, every vehicle entering from Mizoram into Assam being checked thoroughly by Assam police, till they are satisfied. It will lead to long queues, wasting so much time. What about people who travel across the border frequently? It will create a big problem. It will lead to unnecessary harassment of our people. This is nothing but curbing the right of our people to move freely," Ralte said.
"It will cause unnecessary delay and lead to frustration among people," he added.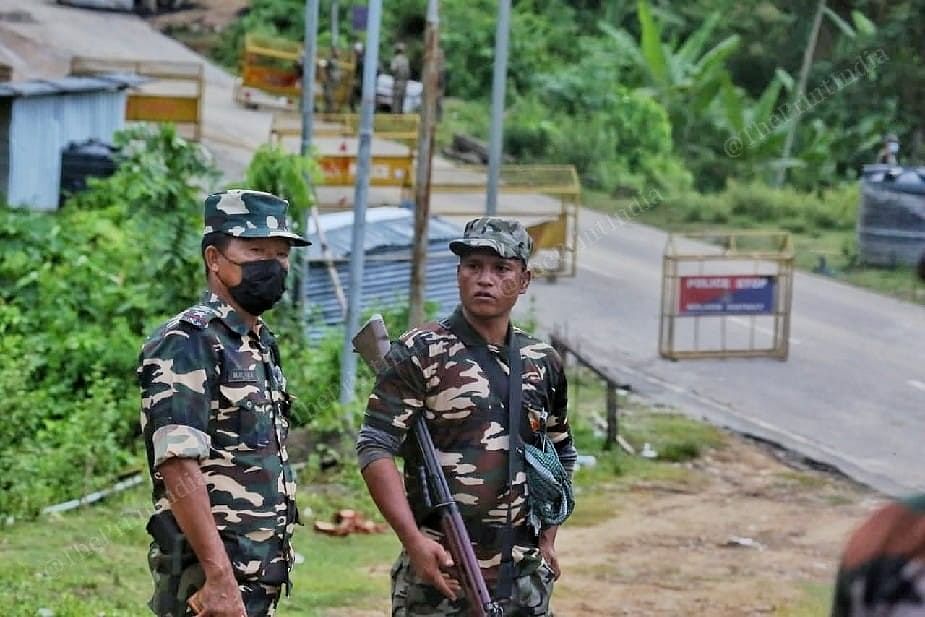 The senior official from Mizoram Home department quoted above said, "There are already complaints of Mizo people being beaten up, being harassed by the Assam Police, and now this order is nothing but yet another opportunity to harass all vehicles and passengers from Mizoram by Assam Police."
"This would go against the spirit of cordial relationship between the two states. We have to develop a good relationship but if they keep getting hostile, things will never improve," the officer said.
---
Also read: How 'unseen' Mizoram came together to tell its side of story in border clash with Assam
---
Drug menace
The issue of drugs crossing the borders — both into Assam from Mizoram and vice versa, has become one of the major reasons for conflict between the two states.
While Assam accuses Mizoram of being a "passage" for drugs entering their state, Mizoram has said that huge quantities of drugs also enter their state via Assam.
According to data available with the Assam government, in the last two months, 912 cases have been registered, 1,560 people have been arrested and huge quantities of drugs including 20.678 kg of heroin, 15 Kg of opium and 1.9 Kg of morphine has been confiscated, most of which they suspect came from Mizoram.
"It has been observed that most drugs were routed through Assam via Mizoram," the order of the Assam government said.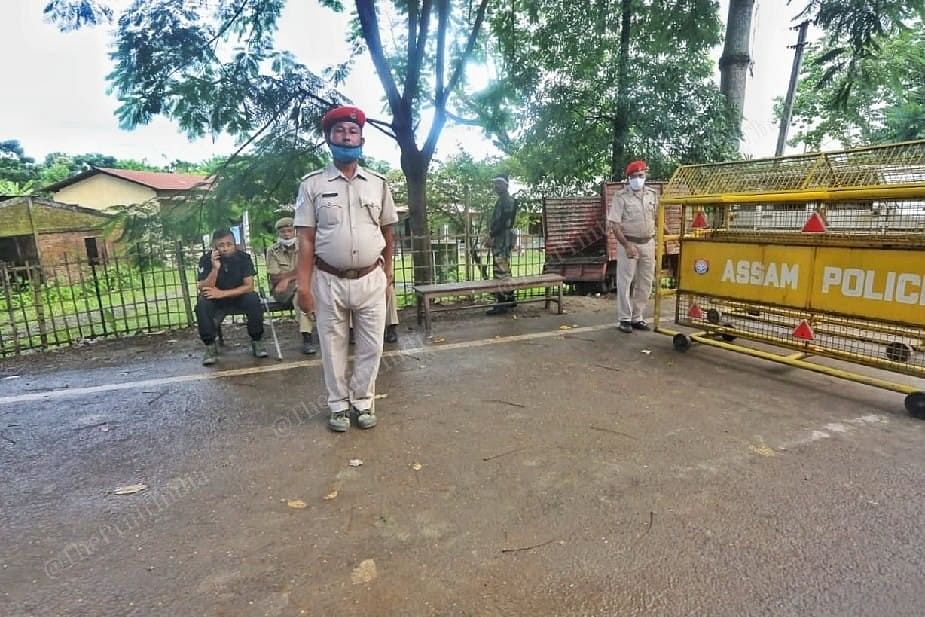 The Mizoram home department, however, said that in the last 10 years, huge quantities of drugs have been seized in the state which were smuggled from Assam.
"The drugs are coming from Myanmar to Manipur and then going to Cachar in Assam in bulk. Moreover, a lot of drugs are being sent to Mizoram from Lailapur in Assam. The allegations made by Assam about large quantities of drugs coming to Assam from Mizoram are totally baseless. It is actually the other way around," Ralte said.
The senior Mizoram Home Department official also said that despite the entry of drugs from Assam to Mizoram, the state never gave a "blanket order to check all vehicles"
"There have been many instances of seizure of vehicles and arrests of persons carrying illicit drugs coming over from Assam to Mizoram but this mandatory checking of every vehicle coming from Assam had never been initiated by Mizoram as it is needless and unconstitutional to check unsuspected vehicles and persons," he said.
"The issue of drug trafficking is a worldwide problem and it can better be solved by communication between the states and flow of drugs can be better halted by coordination between district police on the opposing borders instead of threatening and harassing innocent civilians without any reason at all," he added.
---
Also read: Bullet-riddled police posts, vandalised bus — images from site where Assam, Mizoram cops clashed
---