Patiala: Sukhman Kaur, 13, takes her brother Gunnoor, 9, into her arms and tries to feed him from a spoon. He has a developmental disability and so he needs constant caretaking. The siblings are as good as orphaned now, after their father allegedly murdered their mother and elder sister Monday evening at a market in Bhunerheri village in Punjab's Patiala district.
They could have met an even worse fate. When Harpreet Kaur, 45, and her eldest daughter Navdeep, 18, left their rented house to buy household supplies on 30 May, they left the two younger siblings behind and locked the door. Had they not done so, four people rather than two might have lost their lives, their landlord Kashmir Singh told ThePrint.
When the women were returning from their shopping, they were accosted by Harpreet's estranged husband, 50-year-old Army man Gurmukh Singh, who allegedly fatally attacked his wife and daughter with a sharp object in full view of horrified villagers.
After nearly beheading his wife and grievously injuring his daughter, he fled from the scene along with another unidentified person who had accompanied him to the site.
"He is currently absconding. But our teams are looking for him and his accomplice," Deputy Superintendent of Police (DSP) for Patiala (Rural Zone) Sukhwinder Chauhan told ThePrint, adding that the police have registered a case of murder.
With Gurmukh Singh still at large, an atmosphere of fear prevailed in Bhunerheri. When ThePrint visited Wednesday, the streets were largely deserted and a group of police personnel were deployed outside the house of Kashmir Singh, whose family is currently looking after Harpreet Kaur's two younger children.
"The village has never seen such a gruesome crime before. Imagine — dozens of people gathered around a body with its head partially chopped off. Even being a witness to that felt brutal," Kashmir Singh, a farmer and former Army man, said.
According to residents, every third house in the village, belongs to a "fauji" — someone who is currently in the armed forces or has retired from it. For the tight-knit community, it is shocking that someone from the same background could do something like this.
"It is difficult for us to come to terms with what we witnessed. I cannot imagine the pain which the two surviving children must be going through," Hardeep Singh, another resident of the village, said.
---
Also Read: Another Burari? 'Suicide notes' say Hisar man killed wife & 3 kids, then ended life for 'moksh'
---
What led to the murder?
According to the police, a dispute over land, and marital discord appear to be the triggers for the brutal murders.
Accused Gurmukh Singh has been identified as a resident of a town called Budhlada in Mansa district. According to a police source, he is an employee of the Defence Security Corps — a unit of the Indian Army that provides security cover to defence installations and sensitive locations — and was last posted in Jammu & Kashmir as a constable.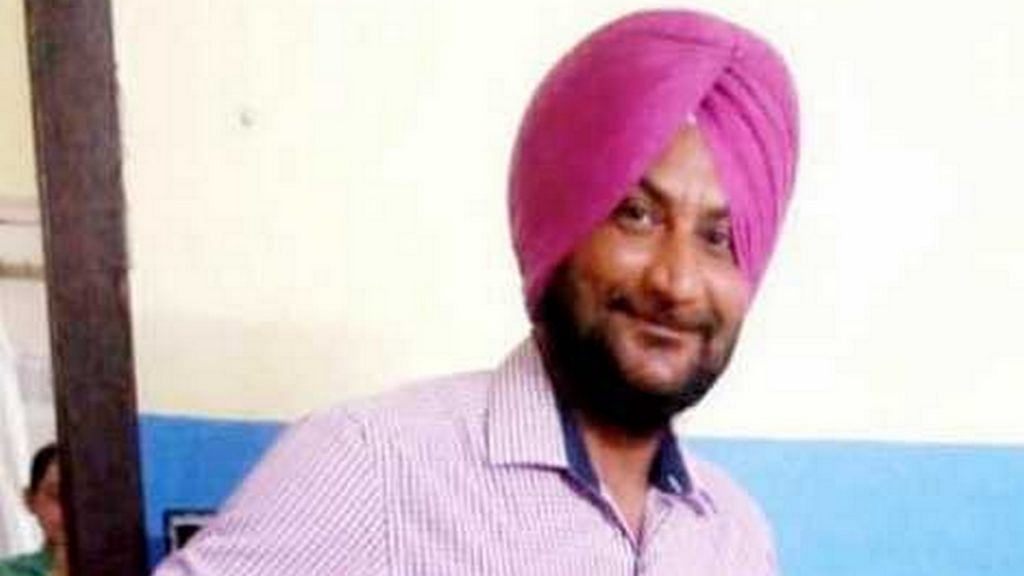 Citing the testimonies of Kaur's relatives and acquaintances, the source added that Kaur had separated from Singh a few months ago and had been living in a rented accommodation in Bhunerheri with her three children.
The couple had a history of marital disputes, which had worsened recently with Singh allegedly trying to force his wife to transfer to him the ownership of a four-acre plot of land that is currently registered in their daughter Navdeep's name, the police source said.
"The police have registered a case of murder and other relevant charges under the Indian Penal Code. We shall get more details once the accused are arrested," DSP Chauhan added.
How the attack took place
Police said the incident took place Monday evening when Harpreet and Navdeep were returning to their residence from the local market in the village. Singh and an accomplice, who is yet to be identified, were seen following Kaur and her daughter in a car and then suddenly hitting them from behind.
Singh then stepped out of the vehicle and started having a heated argument with his wife. He then first attacked Hardeep Kaur and then their daughter with a sharp weapon — which eyewitnesses identified as a kirpan, according to the police source.
Singh also attacked a villager who tried to help the mother and daughter and fled the scene when a crowd collected. He was identified by some villagers who reported the matter at the local police post.
Kaur, who was almost beheaded, and her daughter were taken to the hospital, where doctors declared them dead, the police source said.
(Edited by Asavari Singh)
---
Also Read: 'You will cry forever' — How a brother killed sister's husband in Haryana 'honour killing'
---