Chennai: For months now, Chennai's residents have witnessed JCB machines gnawing at their streets, with the municipal authorities keen on executing a city-wide stormwater drain project in a breathless frenzy before the onset of the northeast monsoon.
Though lessons can be derived from floods in Bengaluru and Gurugram earlier this month, municipal officials in Chennai say they needn't look anywhere but at the city's "own past experiences" — floods in 2005, 2015 and intense rainfall last November — that pushed them to brace for flooding on a war footing.
With 130 kilometres of stormwater drains completed, and 1,400 kilometres of desilting being undertaken, officials in the Greater Chennai Corporation (GCC) say they are racing against time to prepare the city for the northeast monsoon.
The number of inundation points will be fewer if Chennai witnesses similar levels of rainfall as last year, GCC Commissioner Gangandeep Singh Bedi told ThePrint. "Even if inundation takes place, evacuation time will be lower," he said.
Across the city, entire stretches of roads have been dug up on one side to accommodate new drains, reducing the carriageway by half and leading to traffic snarls. "The entire city is dug up and I don't believe that all the work will get done before the rains arrive," said an autorickshaw driver.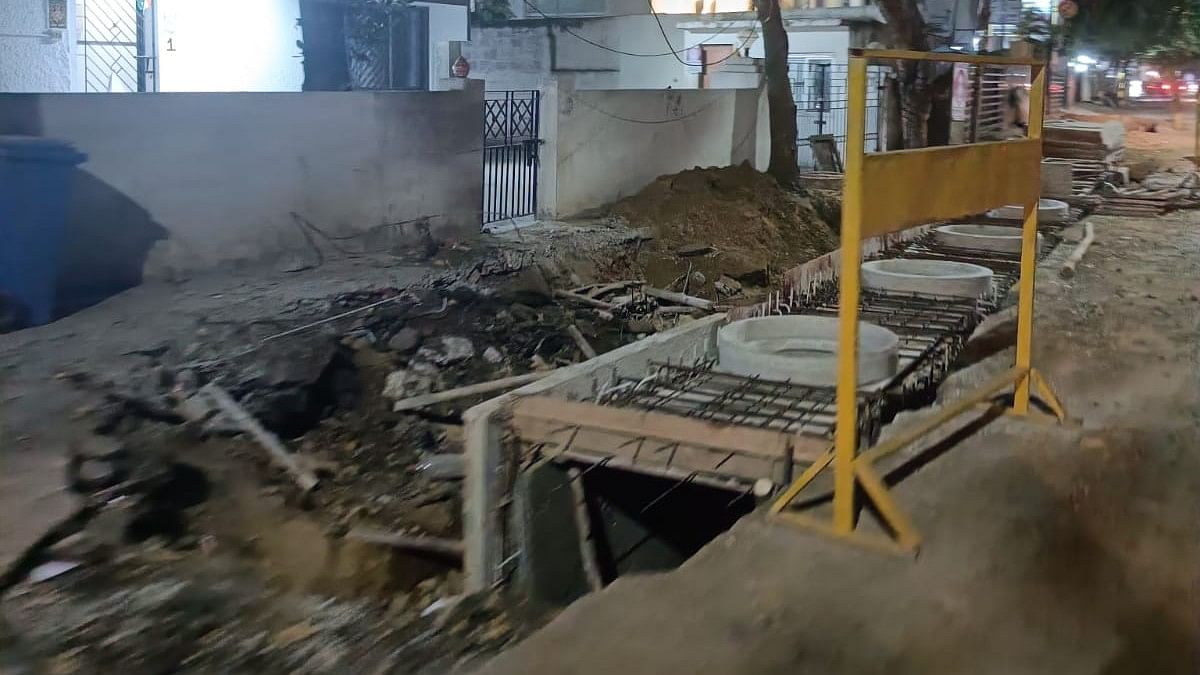 The GCC's efforts are, however, not without criticism. In some neighbourhoods including KK Nagar, residents have reportedly voiced concerns over the level of stormwater drains designed by the Indian Institute Of Technology (IIT) Madras, which they say, are higher than that of their homes, making them vulnerable to floodwater.
But municipal authorities say improvements are being made in a multi-pronged manner.
First, the GCC identified various "pain points" based on recommendations made by retired IAS officer V. Thiruppugazh. Funds were then sanctioned by the Tamil Nadu government for the reconstruction of stormwater drains in the core city area where existing drains were inadequate, narrow, or had outlived their utility.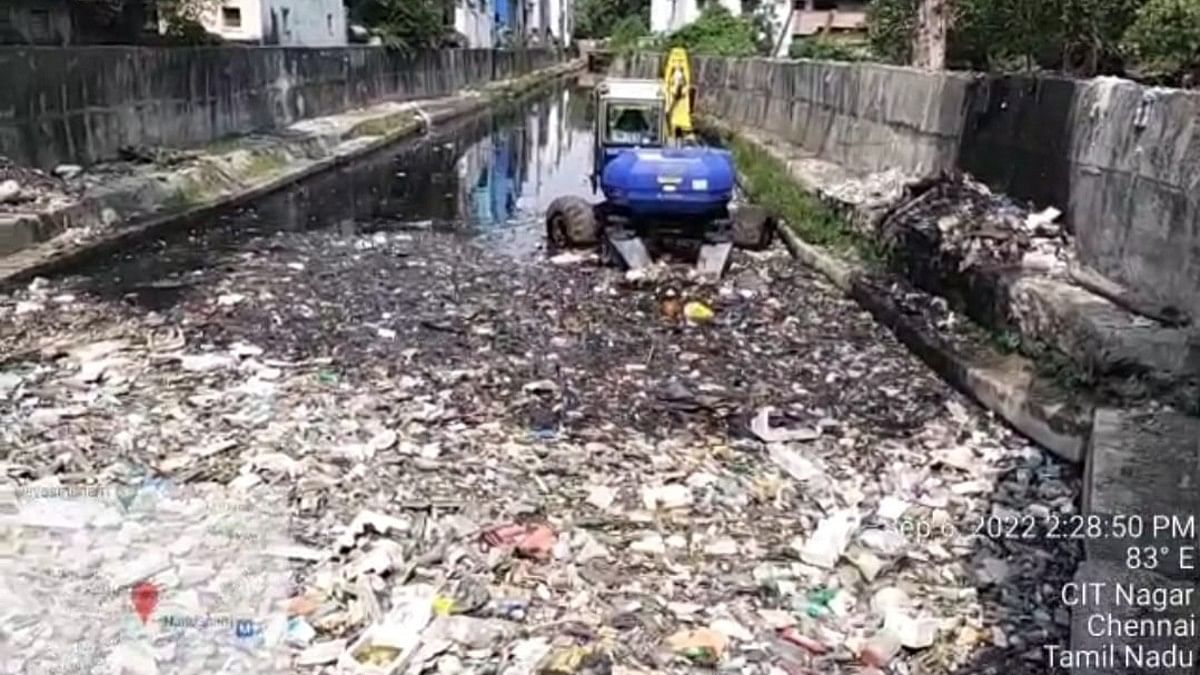 Bedi said that the GCC's experiences showed that "desilting of channels is very important" and that the municipal body — which used to take up this work two months prior to the arrival of the northeast monsoon — initiated desilting work five months early this year.
"It is about 70-75 per cent complete, and we have about one more month before the rains," he added.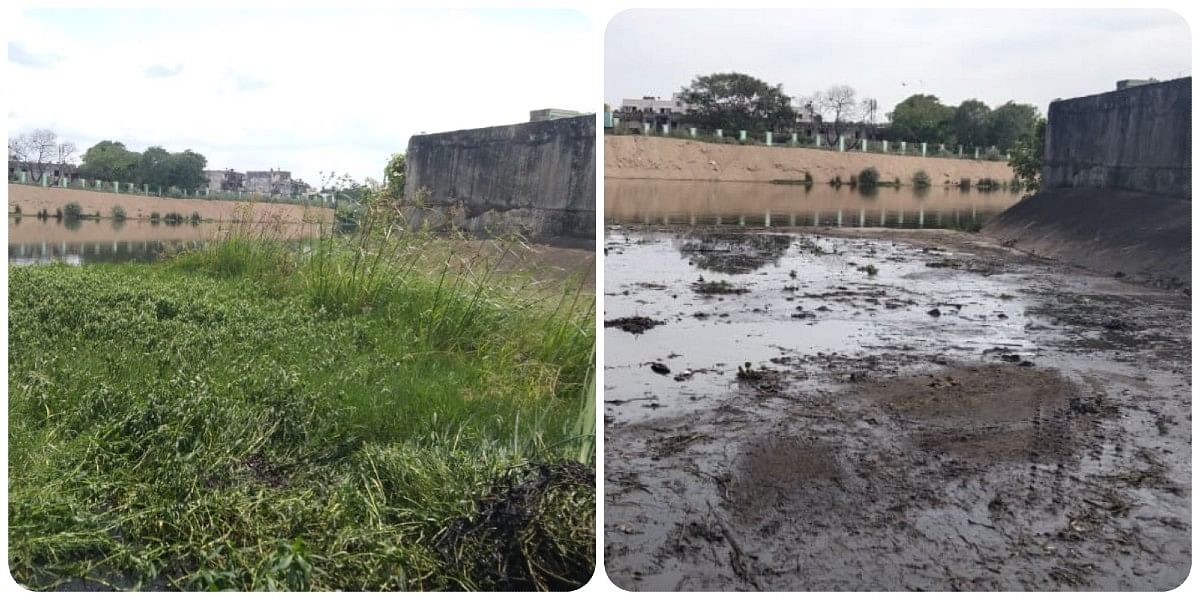 The GCC is now focused on desilting "pain points" at Buckingham Canal near Basin bridge, Otteri, and at the Virugambakkam canal near the busy Koyambedu bus station.
"One gets a sense that this government has understood the seriousness of the situation. During the last rains, we saw them employ motors and pump water out, across major roads. That even this jugaad management for flooding wasn't done before is mind-boggling in retrospect," Chennai-based writer Krupa Ge, author of the book Rivers Remember on the 2015 Chennai floods,  told ThePrint. 
Ge said it will be "interesting to see" how the new stormwater drain work holds up, adding that there seems to be a "sense of urgency and also understanding of the fact that this isn't a small-time, ad-hoc problem".
---
Also Read: From 'open sewer' to 'success story' — how K-100 became Bengaluru's 'model' stormwater drain
---
Chennai Climate Action Plan
With street-by-street interventions to tide over this monsoon season already underway, the GCC also released a draft Chennai Climate Action Plan on its website earlier this month. The document has been placed in the public domain for various stakeholders to give their feedback.
According to the draft, 100 metres of Chennai's coast is at risk of submersion owing to a projected 7-cm rise in sea level in the next five years. Further, the draft predicts that 30 per cent of Chennai will be at risk of flooding and at least 500 slums will be inundated if the city witnesses heavy rains every five years.
The climate action plan was mapped out by the GCC in collaboration with C40 Cities, which is a network of mayors of nearly 100 cities across the world who come together to confront the climate crisis.
"The Tamil Nadu government is doing a lot of work around climate resilience because it completely understands that, as a coastal state and based on the risk that the city and state have already faced, the climate is a priority," said Shruti Narayan, regional director (South and West Asia) at C40 Cities.
Narayan said this is the "first time" that Chennai is bringing together "multiple actions it may have taken on climate, from different sectors, under one umbrella of the climate action plan".
"The climate action plan helps to think through that with very detailed stakeholder consultations. It builds on data, develops actions, and looks at what cities can propose for the future. It plans to look at emissions in a data-driven way to look at its impact," she added.
Chennai-based environmentalist Pooja Kumar said her organisation, Coastal Resources Centre, is in the process of submitting detailed feedback on the GCC's climate action plan. Kumar, however, added that the GCC's plan points out that physical infrastructure, including 67 per cent of power plants, will be submerged due to the rise in sea level.
"In addition to that, 89 per cent of CMRL [Chennai Metro Rail Limited] stations are in danger of submergence. This is concerning as there is a need to conduct a serious risk assessment before we begin constructing public infrastructure using public money," she told The Print.
Kumar said urban health centres, too, are at risk of submergence. "This is concerning as hospitals and public health facilities are first responders. Immediate vulnerability assessments have to be conducted to develop a road map for resilience building," she added.
"Public health is at most risk due to climate change, and the city action plan must align with the state action plan on climate change that is currently under preparation by the National Health Mission Tamil Nadu. Unfortunately, NHM-TN has been kept out of these negotiations and has not been identified as a stakeholder. Multiple action plans in silos will lead to non-implementation and tightened risk," Kumar warned.
Meanwhile, the GCC commissioner said that the civic body gets "lots of comments on social media, especially on safety aspects" which keeps the civic body on its toes. "This is our last month before the rains; our focus is on completion of drains and restoring the roads," he told ThePrint.
(Edited by Amrtansh Arora)
---
Also Read: Chennai is home to India's worst cyclones, floods. But it has learnt nothing from the past
---