New Delhi: With less than two years left for the 2024 Lok Sabha elections, the Modi government is under pressure to deliver on the governance front and to ensure that the Prime Minister's flagship schemes get implemented on the ground. Key drivers of this effort, other than the various central government ministries, are the men and women of Narendra Modi's office.
Members of this core team are some of the most powerful civil servants in the country — but they are, in general, much more low profile than some of their predecessors.
During Modi's first term as PM, there were countless commentaries on how the Prime Minister's Office (PMO) had morphed into a very centralised power hub. Eight years down the line, that remains true, but the power dynamics have shifted somewhat.
Many of the powerful and high-profile civil servants in the PMO, who Modi had handpicked from Gujarat and the Centre, have moved out after either completing their tenure or getting promoted as secretaries of crucial ministries. Others have been deployed to oversee key temple projects.
Prominent departures from the PMO include Nripendra Misra, who stepped down as Modi's principal secretary in December 2019 and is now closely overseeing the construction of the Ram temple in Ayodhya as the chairman of the Ram temple trust.
Then there is Bhaskar Khulbe, a once-powerful West Bengal-cadre IAS officer who served as secretary to the PM. After his term got over in July 2019, he joined the PMO for a second stint as advisor to the PM in February 2020 for a period of two years. After that, he was appointed as officer on special duty (OSD) to oversee the reconstruction of the Kedarnath and Badrinath shrines.
Other notable exits include T.V. Somanathan, Tarun Bajaj, and A.K. Sharma, all additional secretaries in the PMO. While Somanathan and Bajaj are now secretaries of the finance and revenue departments, respectively, Sharma has joined politics and is currently Urban Development Minister in Uttar Pradesh's Yogi Adityanath government.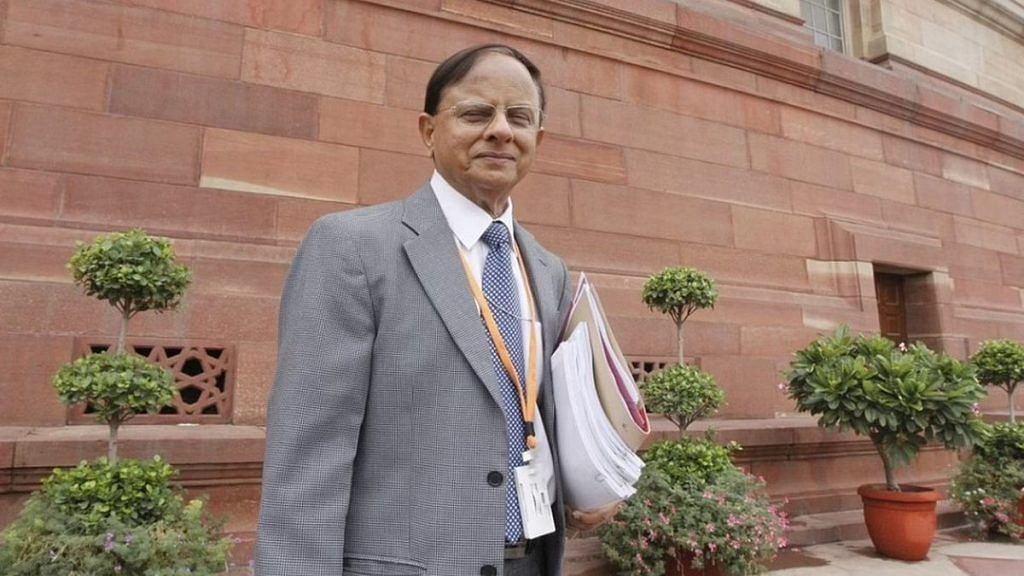 Today, the four senior-most members of the PMO are the soft spoken P.K. Mishra, who was appointed as principal secretary to the PM after Nripendra Misra stepped down, Ajit Doval, national security advisor, and Modi's two advisors — retired IAS officers Amit Khare and Tarun Kapoor. The post of secretary to the PM has remained unfilled ever since Khulbe's departure.
Each of the top four lend their expertise in key areas. Mishra, a retired Gujarat-cadre IAS officer who is known for his more 'decentralised style' of functioning, oversees all important policy issues, which includes the agenda of cabinet meetings and appointments-related matters, in addition to his other responsibilities.
A former director of the Intelligence Bureau, Doval has been looking into everything related to national security — from foreign affairs to defence and intelligence agencies — since 2014. Both Mishra and Doval have cabinet ranks.
Khare, a 1985-batch Jharkhand-cadre IAS officer, who was reappointed as Information & Broadcasting secretary for a second time after retirement, moved to the PMO in October 2021. He handles the rural and agriculture verticals. In the late 1990s, Khare had famously exposed the fodder scam in Bihar that had led to then CM Lalu Prasad Yadav's conviction in the case.
Kapoor, the second advisor in PMO was appointed in May 2022. The former Petroleum secretary is a Himachal-cadre IAS officer and looks after the infrastructure and resources vertical in the PMO.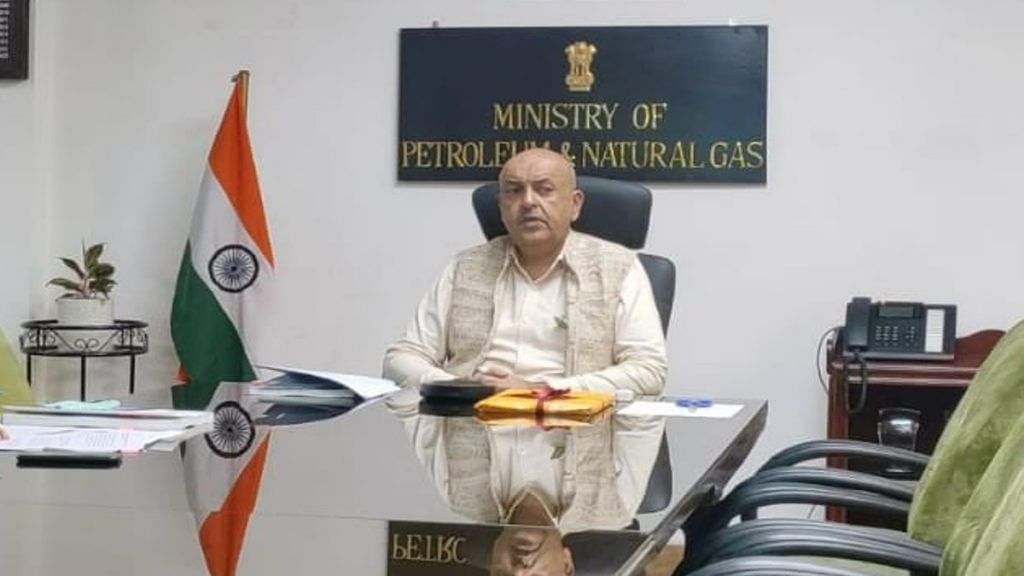 Besides these four, a few others too are noteworthy because of their proximity to Modi — like Hiren Joshi, officer on special duty (communications and information technology), who manages the PM's social media and is said to play a key role in managing the "media narrative" around Modi.
The PMO's senior hierarchy also comprises four additional secretaries, three joint secretaries, two private secretaries, 10 directors, and four OSDs among others.
Each of the senior officers — drafted from the IAS, Indian Foreign Service (IFS), and Indian Revenue Service (IRS) — heads different verticals, like rural affairs, social, welfare, finance, technology, and so on. Each of the additional secretaries and joint secretaries in charge of different verticals works with a team of two-three directors and deputy secretaries.
Here is a look at what some of the senior 'low-profile' officers in PMO are handling currently.
---
Also read: Steel frame of India is singing and dancing. IAS officers are discovering their art
---
Additional Secretaries
Woman Friday: Punya Salila Srivastava
A 1993-batch IAS officer of the AGMUT (Arunachal Pradesh-Goa-Mizoram and Union Territory) cadre, additional secretary Srivastava has been with the PMO since October 2021 and wears many hats.
She became a familiar face during the Covid pandemic as part of the team of senior officials drafted by the Centre to brief the media daily. Srivastava used to answer media queries about measures taken by the government to tackle the pandemic in chaste Hindi.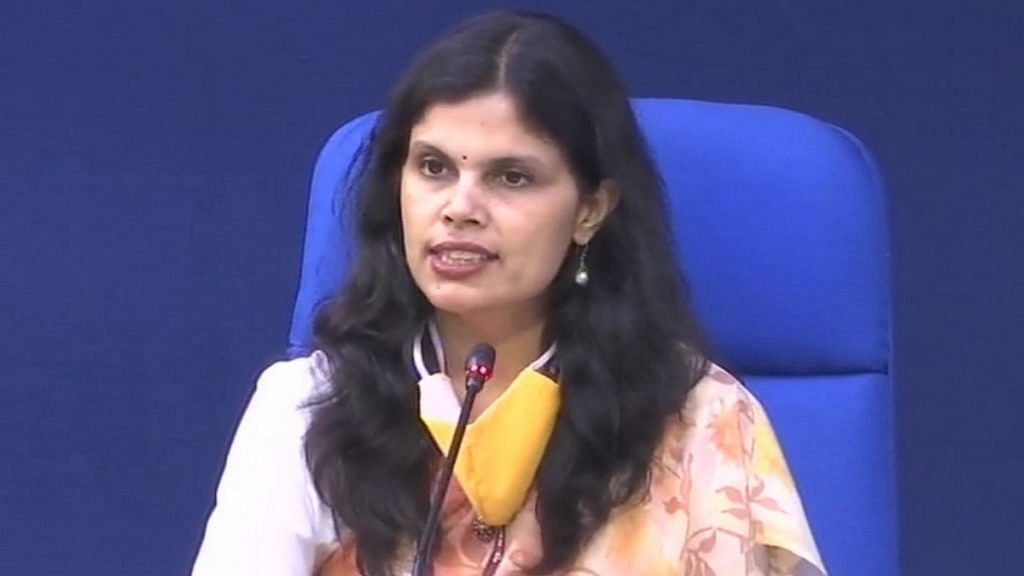 In the PMO, she handles the social and welfare verticals, encompassing the ministries of Health & Family Welfare, Education, Skill Development, Social Justice, Tourism, and Culture. Besides this, she also monitors announcements to be made by the PM.
With a master's in physics from Delhi's St. Stephen's College, she is known to be a meticulous planner. Prior to joining the PMO, she worked in the Ministry of Home Affairs (MHA), where she was the first joint secretary to head the new women's safety division in 2017.
Money guy: Arvind Shrivastava
A 1994-batch Karnataka-cadre IAS officer, Shrivastava handles the finance and economy verticals of the PMO.
The ministries of Finance and Corporate Affairs, as well as NITI Aayog come under his purview. He also handles matters related to PMO Funds.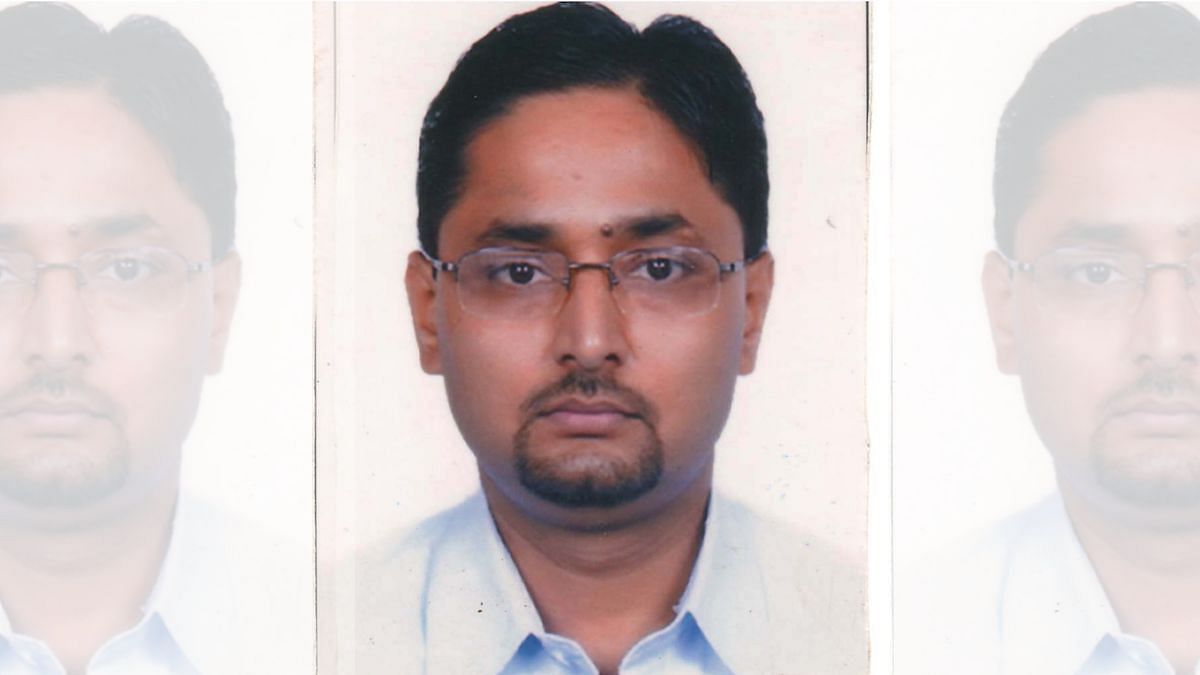 Under the economy vertical, he looks after ministries of Heavy Industries, Steel, MSME, Textile, Labour and Employment.
Before joining the PMO he was a joint secretary in the Finance Ministry. His central deputation ends in May 2023.
Tech & governance in-charge: Hari Ranjan Rao
A former secretary to Madhya Pradesh Chief Minister Shivraj Singh Chouhan, Rao is a 1994-batch IAS officer of the MP cadre.
At the PMO, he oversees the technology and governance verticals. The former includes the ministries of Science and Technology, Electronics and IT and Communications, while the latter encompasses Home Affairs, I&B, and some of the flagship programmes of the government, including Direct Benefit Transfer and digital payments.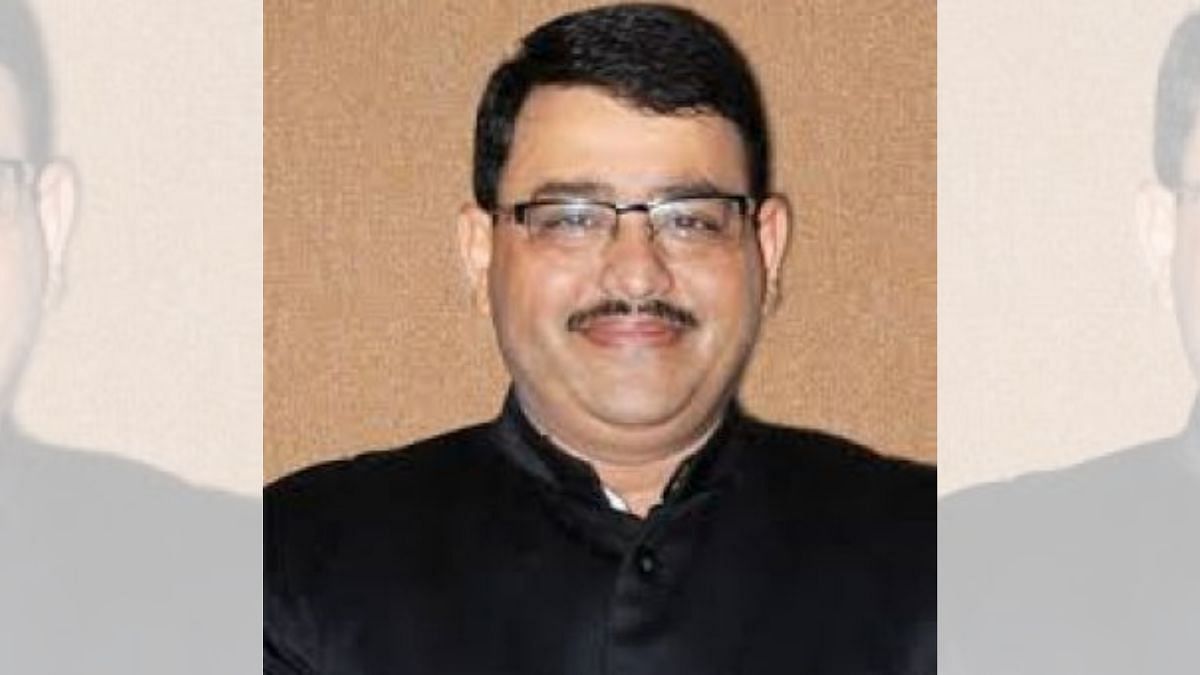 Reputed to be a dynamic officer, Rao is credited with transforming the tourism sector in Madhya Pradesh during his tenure as tourism secretary and managing director of MP Tourism Board. During his tenure, MP won a national award for being the best state for tourism. Rao is a tech buff and was also the state's IT secretary.
Prior to joining the PMO, Rao was posted as the administrator of the Universal Services Obligation Fund in the Department of Telecommunications.
Rural affairs: Atish Chandra
A 1994-batch Bihar-cadre IAS officer, Chandra handles the rural vertical, which includes the ministries of Rural Development, Agriculture, Panchayati Raj, and Jal Shakti.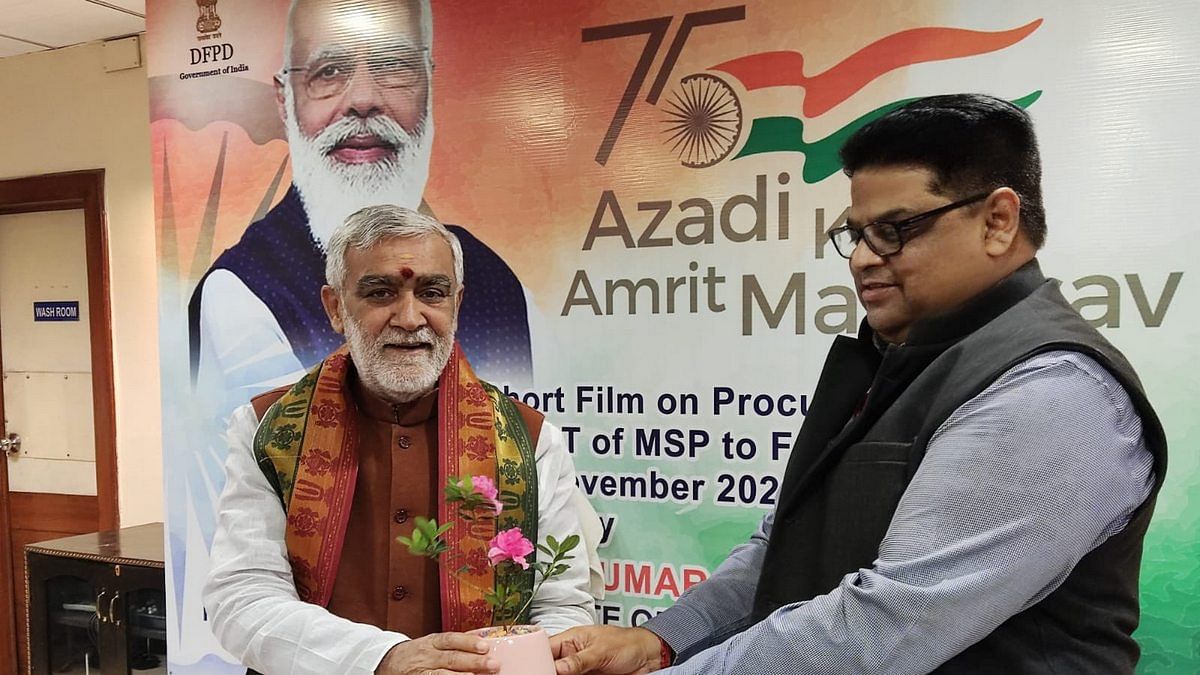 Before joining the PMO, Chandra was working as CMD, Food Corporation of India.
Joint Secretaries
Human resources go-to: C Sridhar
A 2001-batch IAS officer of the Bihar cadre, Sridhar joined the PMO in 2020 and looks after the crucial human resources vertical. All appointments-related files come to him.
In addition, he also handles matters related to personnel, law and justice, cabinet secretariat, anti-corruption units, and vigilance.
Prior to his PMO stint, Sridhar was a director in the IAS training academy, the Lal Bahadur Shastri National Academy of Administration in Mussoorie.
Infrastructure & resources: Rohit Yadav
A 2002 Chhattisgarh-cadre IAS officer, Yadav joined the PMO in February 2020 from the Union Steel Ministry. He looks after the infrastructure and resources vertical in the PMO. The ministries of Road Transport & Highways, Railways, Shipping, Civil Aviation, Housing & Urban Affairs, Petroleum & Natural Gas, and Power, Coal & Mines come under his purview.
Yadav had previously served as the private secretary to the then Commerce, Industries and Civil Aviation minister Suresh Prabhu.
4 IFS officers on deputation
The four Indian Foreign Service (IFS) officers currently on deputation in the PMO are Rudra Gaurav Shresth, who is a joint secretary; Vivek Kumar, private secretary to PM Modi; and two director-rank officers, Yadav Manharsinh Laxmanbhai and Shweta Singh.
Gaurav Shresth, a 1999-batch IFS officer, handles the foreign and security vertical, under which the ministries of External Affairs and Defence fall. He is assisted by two director-rank officers. He also handles matters related to the departments of Space and Atomic Energy, as well as the National Security Council Secretariat (NSCS) and National Technical Research Organisation (NTRO).
Vivek Kumar, a 2004-batch IFS officer, joined the PMO in 2014 as a deputy secretary, after Modi became the PM. A BTech in chemical engineering from IIT Bombay, Kumar was appointed as private secretary to PM Modi in May 2022. Kumar has previously served as deputy consul general and head of chancery in the Consulate General of India in Sydney, and in diplomatic positions in Russia.
Team Gujarat
Gujarat officials — both from the services and outside — continue to be powerful in the PMO and are some of PM Modi's most trusted lieutenants. All of them have been associated with Modi from his time as Gujarat CM.
At the top of the list, of course, is P.K. Mishra, principal secretary to the PM. Mishra was earlier principal secretary to Modi when he was the Gujarat CM.
Others in the Modi PMO with a Gujarat link include private secretary Hardik Satishchandra Shah, a Gujarat-cadre IAS officer, as well as three of his OSDs — Sanjay R. Bhavsar, Hiren Joshi, and Pratik Doshi.
'Influenced decision to ban single-use plastic': Hardik Satishchandra Shah
A nominated Gujarat-cadre IAS officer, Shah was member-secretary, Gujarat Pollution Control Board before he moved to Delhi on central deputation in 2017 and was appointed private secretary to Anil Madhav Dave, the then minister of state for Environment, Forest, and Climate Change.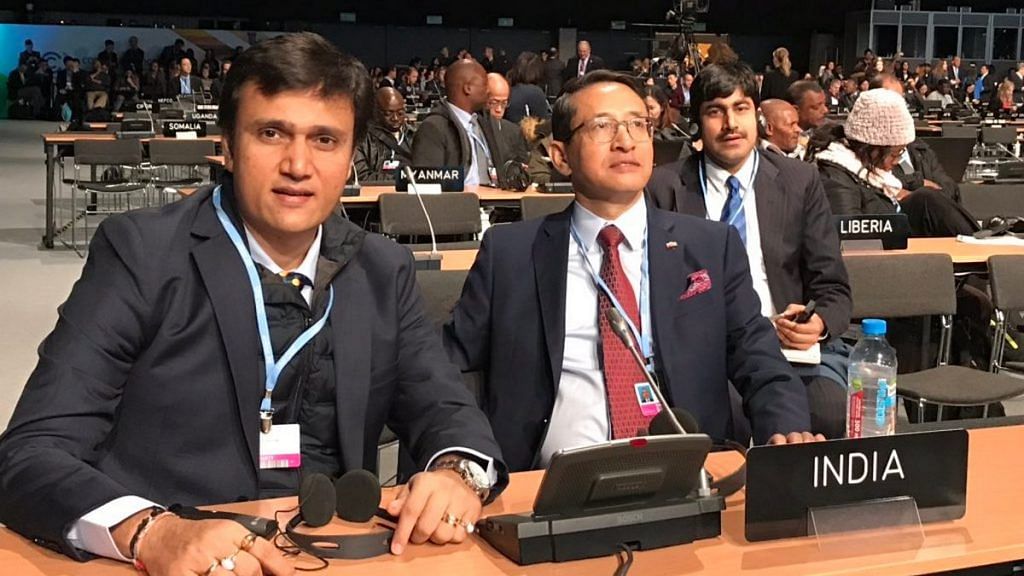 An environment engineer by qualification, the affable and soft spoken officer also has a PhD in environmental engineering from Gujarat University. In May 2019, he became the private secretary to the then Environment Minister Prakash Javadekar. His tenure as PS to Javadekar was cut short in August 2019 when he was moved to the PMO as deputy secretary.
In July 2020, he was appointed as private secretary to the PM. Government officials, who did not want to be named, said that Shah influenced the Modi government's decision to ban single-use plastic.
Social media handler: Hiren Joshi
Hiren Joshi was Modi's OSD in the Gujarat Chief Minister's Office and one of his main responsibilities included managing the leader's social media profile across platforms.
Hiren Joshi moved to the PMO in 2014 when Modi became the PM for the first time. As OSD (communications and information technology), he is the man responsible for managing the PM's digital footprint across platforms like Twitter and Facebook.
He not only manages all of Modi's social media accounts but also keeps a hawk eye on what is said on these platforms about the PM and also briefs him.
He was reappointed as OSD in the rank of joint secretary in July 2019 when Modi became the PM for the second time.
Government sources in the know say that as OSD (communications), Joshi has another important mandate — to manage the media narrative.
"He is known to have an amazing hold over the media and is a master of managing the narrative across media, considering he is a rank outsider in the Lutyens power corridor," said a source in the government.
In the PMO, Joshi heads a team that looks after communications and interacts with the media. Key members include Nirav K. Shah and Yash Rajiv Gandhi, both posted as communication officers in the PMO.
Originally from Rajasthan, Joshi has a PhD from the Indian Institute of Information Technology and Management in Gwalior, and also taught at the Manikya Lal Verma Textile and Engineering College in Bhilwara before changing his career path.
'Eyes and ears': Pratik Doshi
OSD Doshi, another 'outsider' in the power corridors of Delhi moved to the PMO in 2014 when Modi became the PM for the first time.
He is known as the "ears and eyes" of Modi and gives inputs on all selections and appointments before the PM gives his go ahead, said serving and retired bureaucrats who did not wish to be named. In Delhi's power corridors, he is known as the man who conducts a 360-degree oversight of top bureaucrats and important persons in the government.
He was appointed as OSD in the PMO in the rank of joint secretary in June 2019 when Modi became the PM for a second term. Though his official designation is OSD (research and strategy), his actual responsibilities are not limited to that.
"He gives inputs and feedback on all selections — from top officials in the government to vice-chancellors of universities and directors of IITs, before the appointments are cleared by the PM," a government source said.
A graduate of Singapore Management School, Doshi had worked as a research assistant in the Gujarat CMO when Modi was the CM.
Calendar keeper: Sanjay R Bhavsar
A nominated Gujarat-cadre IAS officer, Bhavsar moved to the PMO in June 2014, soon after Modi became PM. A trusted Modi aide, the OSD (appointment and tour) manages the PM's appointment and tour schedules. A chemical engineer by qualification, he was Modi's OSD when the latter was the Gujarat CM.
Besides Joshi, Doshi and Bhavsar, the PMO has a fourth OSD — Ashutosh Narayan Singh, a former journalist. However, Singh does not have a Gujarat link. Before joining the PMO in 2016, Singh was an associate executive editor in IBN-7. Having worked in the media for a decade, Singh is well up to his task. Besides media research, he also gives inputs for PM Modi's Hindi speeches.
(Edited by Asavari Singh)
---
Also read: From officers to stars — how IAS instagrammers are turning into social media 'celebrities'
---