New Delhi: The sheer boredom of yet another office meeting has never looked this glamorous, despite the drab glare of the overhead fluorescent lights. With the lions of the national emblem and tiranga as a frequent backdrop, the men and women of the Indian Administrative Service (IAS) make their everyday lives look so appealing.
It's just a young woman lazing in front of a computer, next to a printer. "Monday blues", she captions the moment. It's the kind of thing one might scroll past, but when Tina Dabi IAS, the first Dalit topper of the impossibly competitive civil services exam, does it, it turns into a picture worth over 89,000 likes.
Another young man in a blue blazer poses in front of a stack of papers, but the photo of Tushar Singla IAS, also an IITian and engineer married to an Indian Police Service (IPS) officer to boot, sparks emojis of hearts and flames.
When Athar Aamir Khan IAS shows affection towards his future life partner via an Instagram post, apparently it sets the "internet on fire".
Civil servants have traditionally maintained a low profile, but a new crop of IAS officers have taken to Instagram and turned into instant social media stars, without even trying too hard.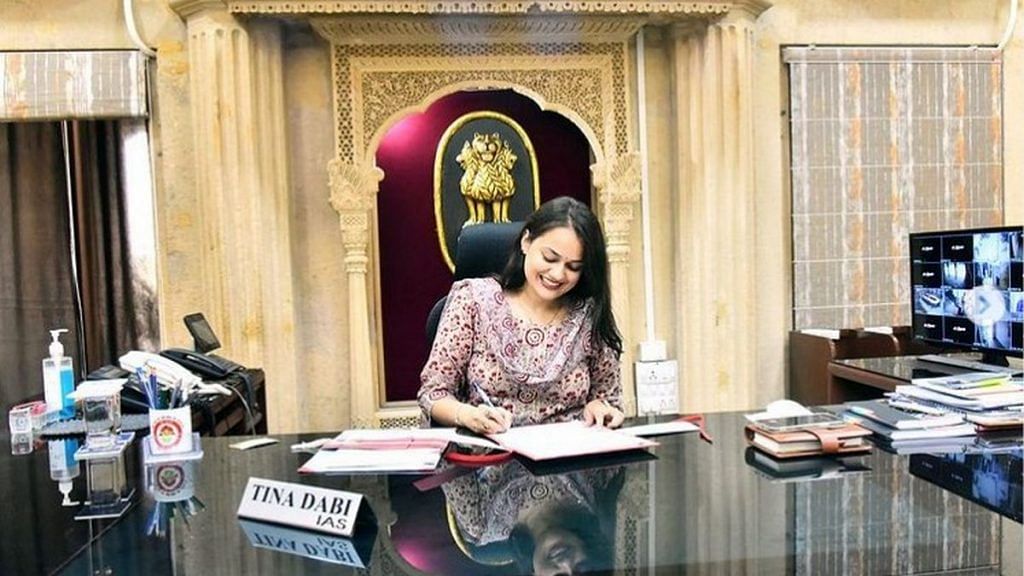 Data that ThePrint obtained from the digital marketing insights firm Simplify360 shows that the IAS officers most followed on Instagram have attained a level of popularity that doesn't trail too far behind celebrities and influencers in India.
The top 10 of the most followed IAS officers range from civil servant-cum-actor Abhishek Singh, who has 30 lakh followers, to Sarjana Yadav, who has about 2.27 lakh. On average, these top 10 IAS officer accounts attract about 19,048 likes per post.
While this is not at the same level as the top 10 celebrity accounts (like cricketer Virat Kohli and actor Katrina Kaif) who pull about 671,800 likes per post on average; or even top 10 influencers (like photographer Varun Aditya and comedian Carryminati), where the average is 81,965 likes per post, it is still remarkable.
Given their aura of achievement and influence, and the glimpses they provide into the rarefied corridors/offices of power, the appeal of IAS instagrammers is understandable.
But what do these young civil servants get out of posting on Insta, especially since they aren't required to have social media or be famous?
When ThePrint asked a selection of Instagram's top 10 IAS officers why they are active on social media, their answers generally ranged from "connecting" with people to sharing updates about government schemes.
However, some of their seniors are not impressed with the trend. They believe that some of the content shared by IAS instagrammers is excessively publicity-seeking, violates the 'principles' of the civil services, and may even cause career damage.
"There is a fine line between being a charismatic public official who is liked by the public and constantly seeking attention," said former Chief Election Commissioner of India Dr. S.Y. Quraishi, an IAS officer of the 1971 batch. "For instance, there is an IAS officer who posts herself in different clothes four-five times a day. I initially thought she was a fashion model."
---
Also read: Steel frame of India is singing and dancing. IAS officers are discovering their art
---
'Many benefits of having fans'
While some IAS officers say they view social media as a way to be more effective as public officials, the story is slightly different for Abhishek Singh, currently on leave from the post of Delhi Deputy Commissioner. Also an actor who recently appeared in the Netflix drama Delhi Crime, he is the most followed IAS officer on Instagram, with 30 lakh followers.
This is despite Singh not posting regularly and not making reels, Instagram's popular format for short videos. In fact, he didn't have any social media before 2020 and only started his accounts when the producers of a music video Singh featured in felt he should have an online presence.
"The IAS symbolises merit and hard work — these are timeless values that will always draw respect from society," the 2011-batch officer said, when asked why IAS officers have so many admirers.
He added that though he finds it "humbling" to have such a large following, he doesn't really keep count.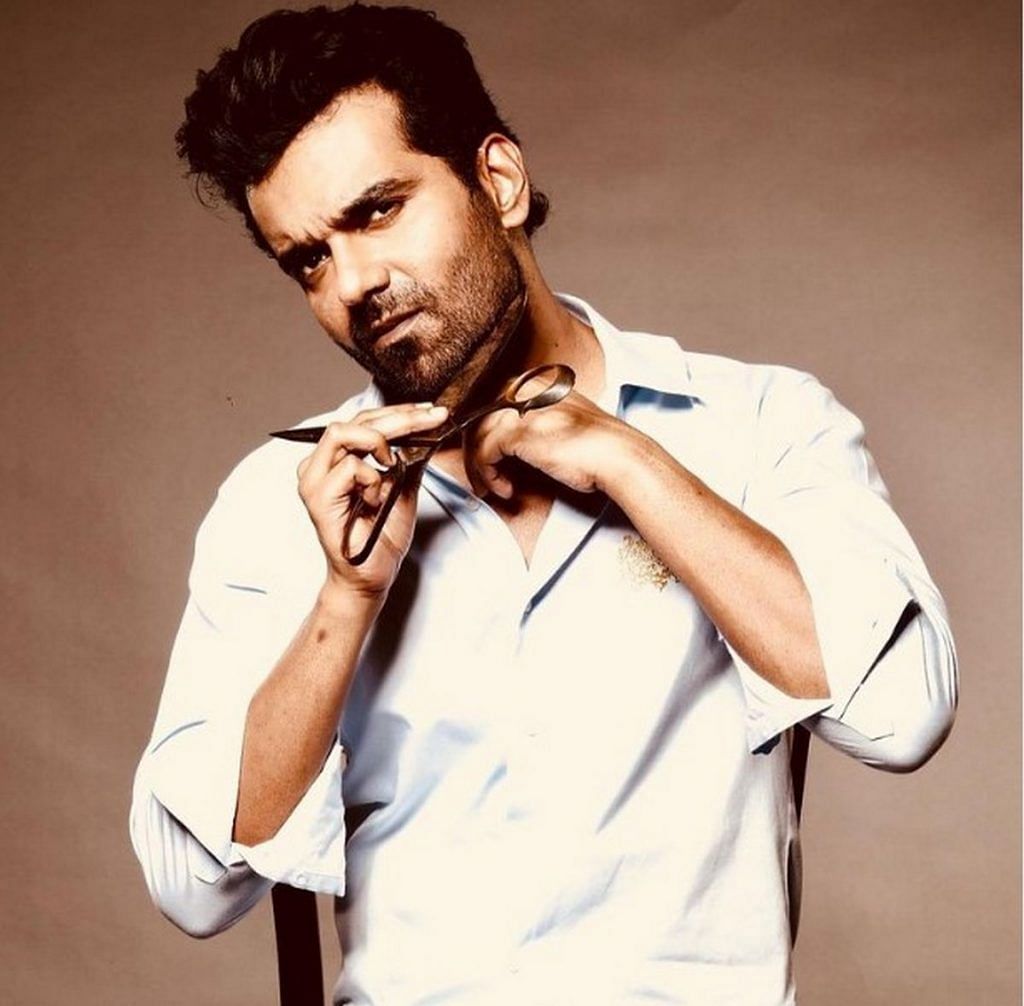 "It is possible that I also gain followers because I have ventured into acting, in addition to being an IAS officer. I am actually a shy person but I decided to venture into acting because it is something I wanted to do and we have only one life. Perhaps people follow my account because they are curious about my journey as an IAS officer who is also an actor," he added.
Sonal Goel, a 2008-batch officer who is Resident Commissioner of Tripura Bhavan in Delhi, has 7.78 lakh followers on Insta, where her eclectic mix of posts includes religious iconography, pictures of her posing in saris, and motivational quotes, other than images from her work life.
For her, having tonnes of fans or followers on social media offers "many benefits", including the ability to connect with many people and convey information.
"As an IAS officer, I have been active on Instagram and other social media mediums for a long time now… almost since 2015-16. I think it helps the IAS officers to connect with the people and share inspirational messages with them," she said. "I make sure I convey all the important information to the public about different schemes and flagship programmes. Also, I like to share about upcoming national events."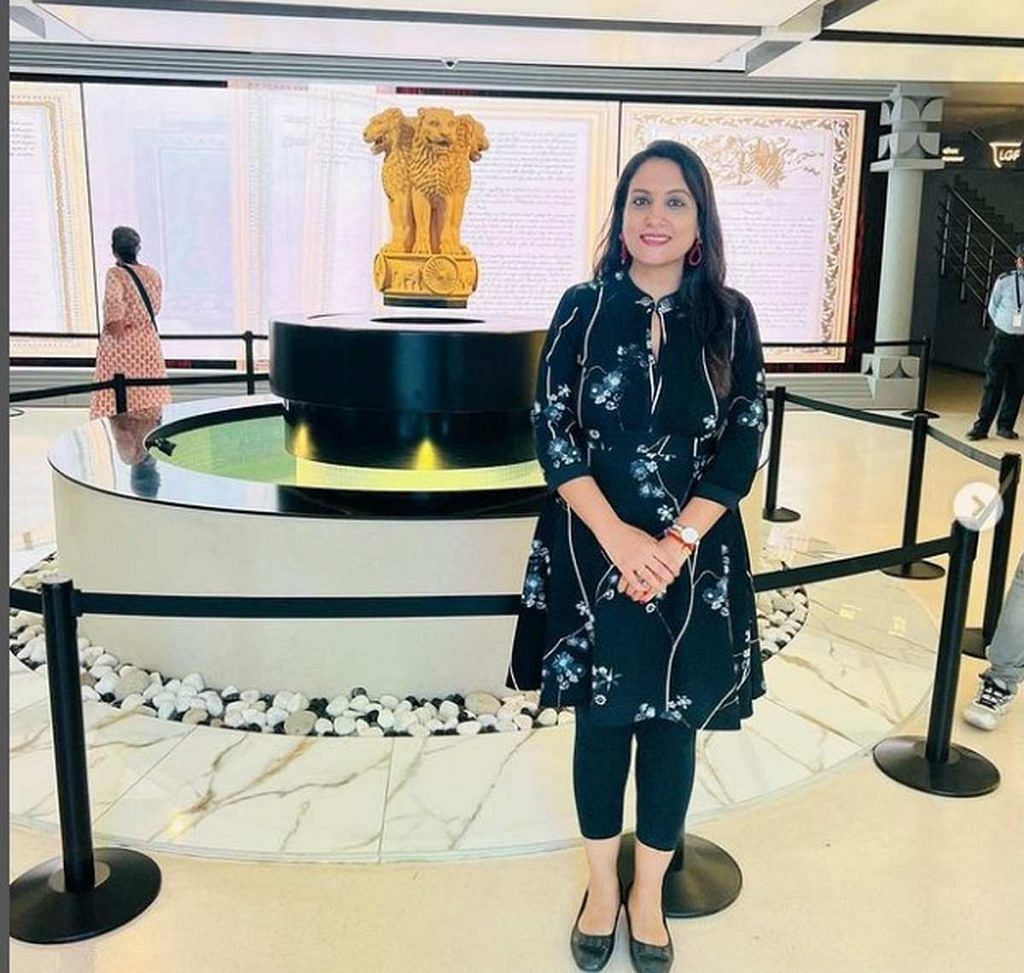 Junaid Ahmad, currently Chief Development Officer of Jhansi in Uttar Pradesh, ranked third in the civil services exam in 2018 and currently has about 3 lakh followers on Instagram.
Ahmad said he uses Instagram to share updates about his work and to have a channel of communication open to those who wish to speak to him.
During Covid especially, he added, social media was a boon. "People could directly message for help and, wherever possible, I was able to coordinate for assistance," he said.
Another fact about IAS accounts is that they tend to gather followers fast.
Tina Dabi had about 5 lakh Instagram followers in March 2020, but now has 10.6 lakh. Srushti Deshmukh had 5.73 lakh Instagram followers in November 2020 and now has 10.9 lakh. Tina's sister Ria Dabi, a newly-minted IAS officer, has only posted six times since July but has gained 19,000 followers since then.
One factor that makes an account's audience grow is when Instagram suggests their photos or videos to potential followers. The platform's 'explore' page entices users to check out the content and maybe hit the 'follow' button if they like it.
This reporter was also shown a picture from Junaid Ahmad IAS's account in the explore feed despite prior scrolling consisting mostly of accounts showing pictures of food, fashion, dogs, and nothing very bureaucratic.
Nevertheless, the algorithmic vagaries of Instagram likely account for only a fraction of IAS officers' followers.
What's the appeal?
Every year, several lakhs of aspirants apply for the Union Public Service Commission (UPSC) exams to qualify for the civil services, but only a few hundred make the cut.
In 2021, for instance, nearly 10 lakh candidates registered to take the exam, of which only 685 were ultimately recommended for appointment to the civil services. That's a measly 0.07 per cent.
The selected few, therefore, attain a heroic aura after clearing the maddeningly difficult multi-stage examination process, riddled with trick questions like 'What do women show off and men hide?' (a purse, apparently), as well as PhD-level queries in subject papers (sample, 'critically examine how Durkheim and Merton explicate Anomie', from a Sociology paper).
"It's that exam — that's why we still glorify bureaucrats. It's a test as hard as walking through fire. Many burn but a few make it, so now they have become gods," said 26-year-old Spriha Pandey, adding that she is "super-committed" to cracking the IAS exam, which she prepares for after working at her day job as a consultant.
Then, there is the power, authority, and near-permanence associated with the job itself.
Abhishek Ranjan, founder of think tank Red Lantern Analytica, helps UPSC candidates correct their essay questions for free via his social media account IASKeeda. He has cleared the UPSC mains twice, which he says has given him an insight on how candidates should frame their essays.
To him, the biggest reason to admire IAS officers is that they have achieved real job security.
"It is a recession-proof career that guarantees lifelong access to power and respect," he said, pointing out that even engineering students prepare for the exam. Ranjan himself is a 2012 engineering graduate from Manipal Institute of Technology.
Divya Singh Rathore, a former civil services aspirant who attempted the exam twice and now works as a policy consultant in the government, also thinks the fascination with officers comes from the IAS being "associated with social prestige, power and job security".
For others, IAS officers represent genuine social service and achievement.
Sachin Jain, founder of Ensure IAS coaching centre, a former Indian Revenue Service (IRS) officer from the 2016 batch, said civil servants are the "real celebrities"
"If you need help at the police station, at the hospital, or for admission to a school, it is not a film star that will help you, it is the IAS officer," he said.
Jain is a purist. To him, the arc of a typical IAS officer is noteworthy, but not that of 'lateral entrants' from other fields or government departments.
"There is no substitution for the years and years of experience an IAS officer will gather throughout a career by working at the grassroots level all the way up to a high-level office in a ministry," he said.
With this halo around IAS officers, it is not surprising that people are curious about their lives and how they conduct themselves.
For instance, Tanuja Chandrika, 25, is currently awaiting her UPSC mains 2022 result. She uses Instagram mostly for entertainment, but when IAS officer accounts appeared on her explore feed, her interest was piqued. She is keen to observe the "work-life balance" of IAS officers, especially women.
'Not a good practice to seek publicity'
 Some IAS instagrammers are blurring the boundaries between communicating with the public and trying to attract personal fame, according to the veteran IAS officers ThePrint spoke to.
"IAS officers who do too much social media posting are looked down upon by conservative bureaucrats because selflessly serving the community without trying to seek fame and personal recognition is a basic characteristic of a civil servant," Dr S.Y. Quraishi said. "Trying to gain publicity for oneself when you are a public servant is not a good practice and cannot be encouraged."
However, he acknowledged that social media could be a useful tool for civil servants, especially the "tech-savvy" younger generation.
"Public officials are required to be effective communicators. Bureaucrats must be able to relate to and be connected to the people they are serving from their very first posting as a sub-divisional magistrate…. Couple this tech savviness with the need to communicate with the public, and of course IAS officers would become effective users of Instagram," he said.
Another advantage of social media, he added, could be to "get noticed" by ministers and high-level officials.
Author Anil Swarup, a retired IAS officer of the 1981 batch, also said that social media could be an effective tool if used wisely, but could backfire.
"For a bureaucrat, social media can be an excellent way to disseminate information about their work, and government programmes and schemes. But using social media for self-propagation and personal benefit will not hold them in good stead in the long run and will not be favourable for their careers," Swarup said.
'You have to watch your conduct 24×7'
Several of the IAS officers ThePrint spoke to said they were aware of the risks of social media.
Goel said she viewed answering as many relevant questions as possible on social media as part of her "dedication to the civil services", but added that she had to be particularly careful as a woman officer.
"Being women officers, we must keep certain followers at bay as some people are not kind to us in their language or ways… we need to make sure that some hooligans aren't taking disadvantage of our name and reputation. We have seen many cases where some hooligans have created fake media profiles with the names of government officials," she said.
Some IAS officers also pointed out that being active on social media opened them up to greater scrutiny.
"It could even be a small thing… or it could be something like not wearing a seatbelt correctly," Ahmad said. "Everything is scrutinised and IAS officers are expected to be perfect at all times."
Singh has a similar view, but accepts the added responsibility of becoming famous online. "You have to be watchful of your conduct 24×7. Which, I believe, is a good thing."
(Edited by Asavari Singh)
---
Also read: Lessons from Sadhguru, Art of Living & TISS — Modi govt's new skills programme for IAS officers
---