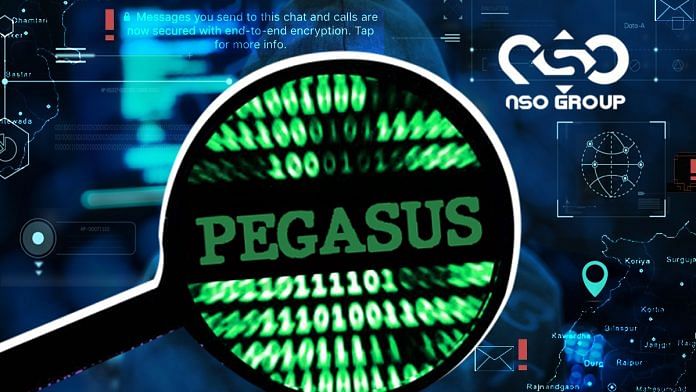 New Delhi: Delhi Chief Minister Arvind Kejriwal's former aide V.K. Jain and senior Enforcement Directorate officer Rajeshwar Singh are among the names released by the Pegasus Project, a global media consortium spearheading an exposé of lists of people that governments allegedly sought to target using the Pegasus spyware.
Jain, a former IAS officer, worked as a chief consultant at Kejriwal's office.
According to a report in the news website The Wire, Jain's contact number appeared in the leaked records in 2018, at a time when he handled most important files of the Delhi government. Jain, a 1984-batch DANICS officer and a 2001 IAS officer, was also marked as a "person of interest".
Jain, who retired as the CEO of Delhi Urban Shelter Improvement Board (DUSIB), was appointed as Kejriwal's advisor-consultant in September 2017.
His number appears in the records at a time when he was being questioned by the Delhi Police in connection with the alleged assault on the then Delhi chief secretary Anshu Prakash by two AAP legislators in February 2018.
In March 2018, Jain resigned citing personal reasons and family commitments.
Meanwhile, Rajeshwar Singh has been at the helm of many major investigations, including the Aircel-Maxis deal case involving former finance minister P. Chidambaram and his son Karti.
---
Also read: Opposition to media to Modi govt, Pegasus scandal has lessons for all
---
The Pegasus Project
The global consortium of media organisations, which accessed a leaked database of the numbers, has been publishing lists of names those allegedly targeted by governments dealing with Israel's NSO Group, which owns Pegasus.
Numbers of around 300 Indians feature in this database.
In a series of tranches beginning last week, the consortium has been releasing names of those whose mobile devices were alleged targets of hacking. Among them are Congress leader Rahul Gandhi, IT Minister Ashwini Vaishnaw, former election commissioner Ashok Lavasa, Minister of State Prahlad Singh Patel, political strategist Prashant Kishor, business tycoon Anil Ambani, former CBI chief Alok Verma, the family of former J&K CM Mehbooba Mufti, among others.
Other alleged targets were French President Emmanuel Macron, Pakistan Prime Minister Imran Khan, and South African President Cyril Ramaphosa among 14 foreign leaders.
The leaked database of numbers was accessed by Paris-based media nonprofit Forbidden Stories and Amnesty International and shared with Le Monde, The Guardian, Washington Post, Die Zeit, Suddeutsche Zeitung, The Wire in India and 10 other Mexican, Arab and European news organisations as part of a collaborative investigation called the 'Pegasus Project'.
(Edited by Neha Mahajan)
---
Also read: Is my phone at risk? How the Pegasus spyware works
---