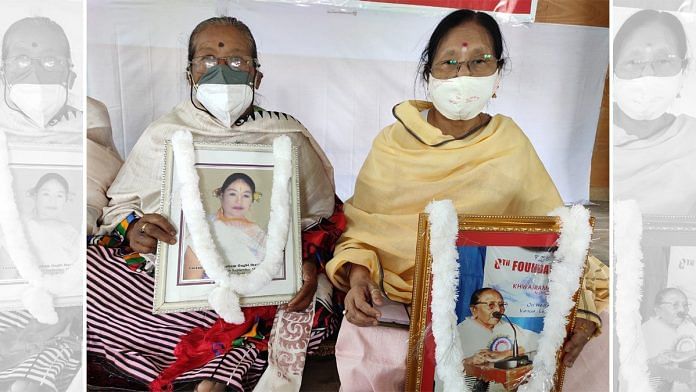 Bishnupur/Imphal: On 15 July, eight imas — or mothers in Meitei — from across Manipur commemorated the 17th anniversary of a protest that shook India and transformed the state forever. Three of them held a quiet ceremony in Imphal to mark the day, with two imas joining the event in spirit, their garlanded photos propped up on a table in a corner. 
The remaining two of the 12 imas who participated in the protest were too sick to join. A day after the observance, one of them succumbed to her illness.  
On 15 July 2004, these 12 imas had disrobed in front of the historic Kangla Fort in the heart of Imphal — then the headquarters of the Assam Rifles — carrying banners with messages painted in red. "Indian Army Rape Us", read one. "Indian Army Take Our Flesh", said another.
The women were protesting against the brutal killing of Manorama Thangjam, a 32-year-old woman who had been picked up by Assam Rifles personnel in suspicious circumstances four days prior. 
Manorama's bullet-riddled body — with gunshot wounds to her private parts and thighs — was found near a paddy field hours after she was taken away from her home. 
Semen stains reportedly found on her clothes in a forensic exam suggested she had been raped. A judicial commission set up to look into the case painted a scathing account of torture that Manorama allegedly suffered in her final hours.
The case proved a flashpoint in Manipur, where anger against the Armed Forces Special Powers Act (AFSPA), 1958 — which allows use of force in certain situations in disturbed areas — was already pervasive. At the time, activist Irom Sharmila was already four years into a hunger strike against AFSPA that would last until 2016.
AFSPA was used sporadically in the hill districts of Manipur to tackle insurgency before being imposed across the whole state in 1980. Resentment against the security forces' alleged excesses began as early as 1974, when a local woman named Rose committed suicide after she was allegedly raped by a BSF officer who faced no action for the suspected crime.
"Since 1974, the imas' hearts were overflowing with sorrow. With every murder, rape, abduction, our hearts sank further," Ima Gyaneshwori, 71, one of the Kangla Fort protesters, told ThePrint, sitting on a couch at her home in Imphal. 
"When Manorama happened, we couldn't take it anymore. It had already been 24 years of struggle. Something within us broke," she added. 
The protest, whose anniversary is observed by activists in the state as 'Anti-Repression Day', brought the world's gaze to alleged military excesses in the state and the number of extrajudicial killings in Manipur has fallen since. But justice for Manorama and 1,528 other victims — who were either killed or went missing in similar circumstances — remains elusive, and the AFSPA is still in place. 
As age and disease take a toll on their strength, the imas — known widely as the "mothers of Manipur" — hope the fight will continue beyond their generation.    
Among the 2004 protesters, Ima Momon died on 16 July, succumbing to Covid-19 after a long battle with the illness. Ima Ramani, 92, is sick with Covid-19 as well. The two women photographed and garlanded at the ceremony, Ima Loitam Ibetombi and Ima Mutum Ibemhal, died in 2012 and 2018, respectively.
While Gyaneshwori suffers from diabetes, she insists it is manageable. 
"They (those who died) should be remembered as freedom fighters, who fought for this nation, and who proved that anything can be done for our people. The fight isn't over."
---
Also Read: Why AFSPA withdrawal is making Meghalaya and Arunachal breathe easier
---
The making of a protest
Footage from the 2004 protest shows the women taking off their clothes in front of the Kangla Fort, and shouting "Rape us!" while beating their chests. An enraged Ima Nganbi, now in her 70s, makes it a point to shout "We are all Manorama's mothers. Rape us, kill us", in English ("a language the world and the Army would understand", she told ThePrint). 
The idea of the protest was hatched a day before, on the sidelines of a meeting of civil society organisations.
"There was a meeting with the Apurna Lub (a body consisting of 32 civil society organisations) on 14 July 2004 to figure out what to do and how to protest against Manorama's rape and murder, but the deliberations were endless and I was becoming impatient," Ima Anandi, a retired school teacher, told ThePrint. 
Ima Anandi, 72, who founded a women's rights organisation called Macha Leima at age 14, is regarded as one of the "masterminds" who organised, supported, and planned the protest. 
"The women were sitting in a separate room, and I went to join them. I broached the idea of protesting naked, and my thought was, what is the point of wearing clothes when we aren't treated with any dignity?" Anandi said. "They agreed. The idea of this protest could never have come up when we were in discussions with the men." 
No one was informed of the imas' decision. The women went home, but didn't tell their families.  
"I couldn't sleep the night before. I stayed at a relative's house. I was consumed by thoughts of how we could do more for Manorama. For me, I didn't think twice about participating nude," Anandi said. 
Ima Gyaneshwori said she "secretly" sought blessings from her husband, touching his feet when he asked where she was going early in the morning on 15 July. "I couldn't risk telling him. So, I bent to touch his feet, and, in my mind, asked for empathy, understanding and forgiveness after the protest was over."
Although the protest was a spectacle, the quiet defiance of what went behind it — of not informing the men, not informing their families, and taking complete agency of their bodies — is why Anandi felt it was the best thing to do. 
"I think it didn't sit well with the other organisations that we went over their heads. But look what happened," she told ThePrint. 
Among the most significant outcomes of the imas' protest has been the return of the Kangla Fort to the Manipur government, in 2005.
"Things have changed radically since 2004. Extrajudicial killings have come down and are now almost non-existent after peaking around 2009," Babloo Loithongbam, director of the Imphal-based NGO Human Rights Alert, told ThePrint. 
The imas are still active in civil rights movements, but have also shifted their focus to a variety of other causes.
"The women are still active in the public space, and several are involved in the anti-drug movement in the state. Ima Ramani, who is now sick with Covid, was deeply involved," said Loithongbam.
---
Also Read: The real problem with AFSPA is how a normal law can bypass constitutional safeguards
---
Then and now
For all the results they have received, the women said they have had to chart a difficult path in the years since.  
In Bishnupur district, Ima Lourebam Nganbi, out of breath and sweating profusely, grabbed a small fan and placed it in front of her. Nganbi was diagnosed with diabetes a few years ago. Most of her life, she said, she has participated in movements defending human rights. Now, however, she has become cautious on account of the pandemic and her illness.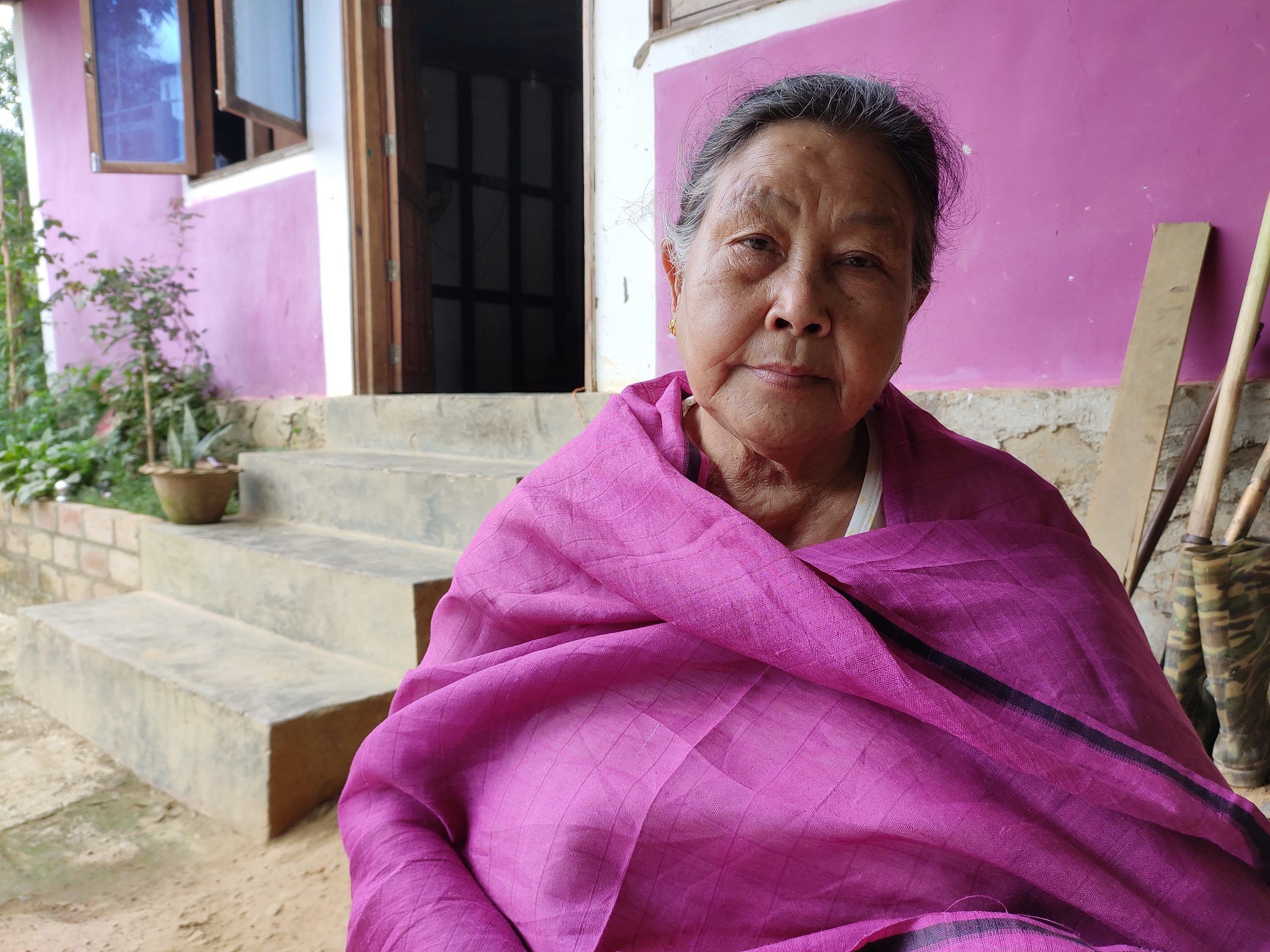 "Still, if someone needs me, I am there, at whatever cost," she told ThePrint. 
Last year, she said, she dropped everything when her neighbour was charged with sedition and held under the draconian Unlawful Activities (Prevention) Act for allegedly publishing an op-ed about militancy in the state. She waited outside the police station till he was released, she said. 
Since the 2004 protest, Ima Nganbi added, she has been arrested six to seven times. Her family, she said, has faced random checks and harassment from police and security personnel over the years.  
"A few years ago, Army officers came to my home and one of them was wearing a black mask and pointed at my son. He was so afraid, he urinated. When things like this happen, your mind goes to whether or not you will see that family member alive again," she said. 
Ima Gyaneshwori has similar stories. When a car was once apprehended and found to have a gun, her husband was blamed for the incident, despite no proof linking him to the crime, she said. The Army, she added, showed up at the shop they own, and tried to intimidate them. 
"I stood in front of him (my husband) with my arms stretched out. I argued with them and they eventually left. But things like this have happened a lot," she said. 
There are a few lessons to learn as newer generations shape the civil rights movements in Manipur, Ima Gyaneshwori said.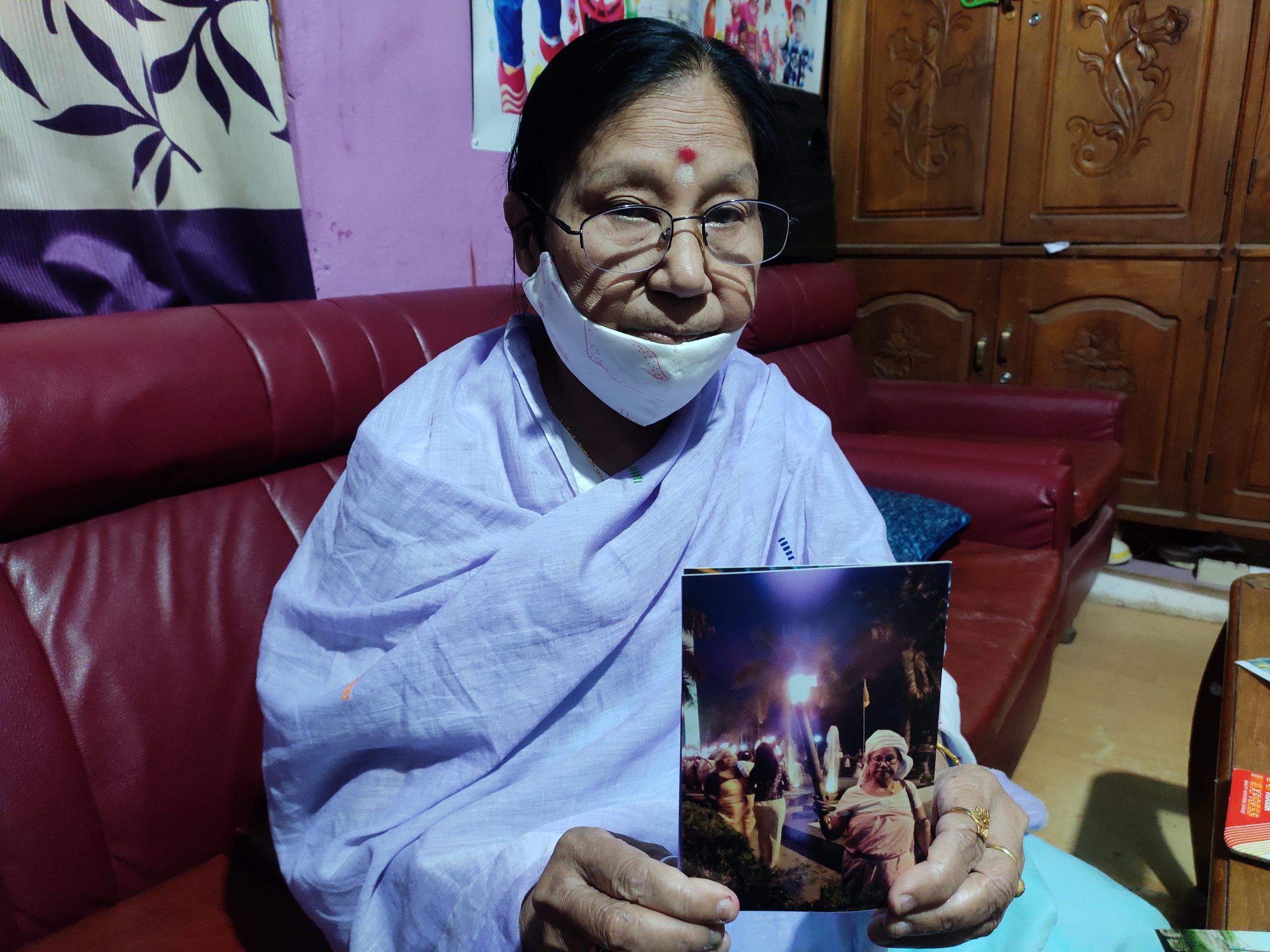 "Always stay true to who you are. Don't lose your empathy. Work genuinely. Listen to the wisdom of your elders. Change can come from that."
'Still no justice'
The situation in Manipur is described as decidedly better now, but no action has been taken so far against Manorama's suspected killers. 
Soon after Manorama's murder, the Manipur High Court ordered a judicial inquiry into the circumstances of her death and constituted the Manorama Death Inquiry Commission in 2004, led by the late C. Upendra Singh, a retired district and sessions judge. 
The contents of the report, submitted in November 2004, were only released to the public in 2014. Singh called the case "one of the most shocking" custodial deaths in Manipur, and said the bullets to her vagina "expose not only the barbaric attitude but also their (the Assam Rifles') attempt to fabricate false evidence with a view to cover up the offence committed by them".
While the Assam Rifles labelled Manorama an insurgent who was shot while trying to flee custody, their claim has been widely questioned — they said they shot Manorama in the legs, but no bullet was found in her legs. The commission cited her autopsy to claim she had also been shot from the front — bringing the "chase" account into question.
In 2009, a collective called the Extra Judicial Execution Victim Families Association Manipur was formed that subsequently identified 1,528 people who had been murdered or had gone missing between 1979 and 2012 in similar circumstances. In 2017, the Supreme Court directed the CBI to investigate the cases, but progress has been slow: Only 39 FIRs and 13 charge sheets have been filed so far. 
In 2015, on the Supreme Court's direction, the Union government paid Manorama's family Rs 10 lakh in compensation. Two years later, the court questioned the Army (which controls the Assam Rifles operations) over what was described as its silence on allegations of rape and murder against its personnel.
According to an April 2017 report published by The Hindu, the Army told the court that an internal inquiry had revealed some "violations of laid-down procedure" in the Manorama case. However, the Army counsel reportedly told the court that the operation involving Manorama was based on reliable intelligence, and said the force was not averse to an inquiry by a high-ranking officer.
In October 2018, The Week reported that the Army had started a court of inquiry into the case whose proceedings were yet to begin. ThePrint reached an Assam Rifles representative in charge of operations and media with queries about the status of the internal inquiry — if any — and about the alleged visits to the imas by security personnel, but he declined to comment.
"It's important to remember the brutal rape and killing of Manorama, and our protest, because after all these years, there is still no justice. Compensation isn't enough," said Nganbi, adding, "I'm wearing clothes right now, but it's just in name. My protest is just as visceral and naked as it was that day. We won't rest till the killers are brought to justice and AFSPA is repealed."
(Edited by Sunanda Ranjan)
---
Also Read: Army officers are asked about AFSPA in tests, they know its gravity
---