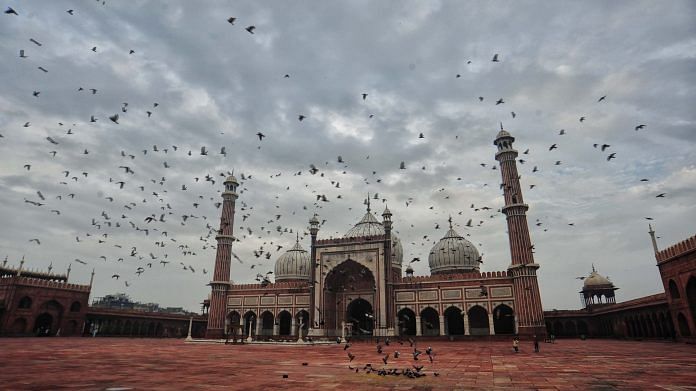 New Delhi: The Jama Masjid in Delhi remained largely deserted on the occasion of Eid al-Adha Wednesday due to Covid-19 protocols in place.
Amid concerns about a possible third wave, the Shahi Imam of Jama Masjid, Shah Bukhari, had also appealed to devotees to offer prayers at home. Only a limited number of people, 15-20 at a time, were allowed to offer namaz at the mosque.
To maintain law and order, and prevent crowding, Delhi Police and CRPF were also stationed outside the mosque.
ThePrint's photojournalist Suraj Singh Bisht brings you glimpses of Eid celebrations from the iconic mosque.