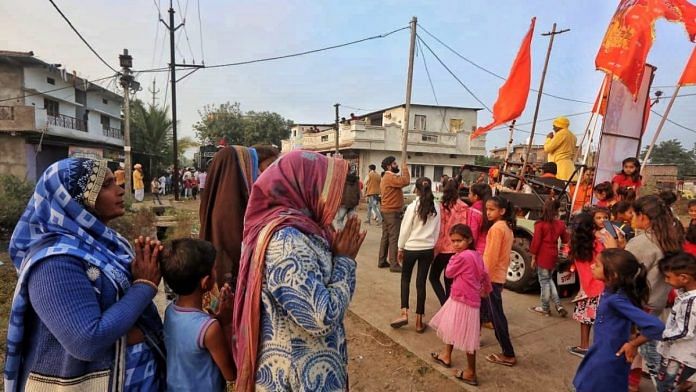 Bhopal: Right-wing groups including the Vishva Hindu Parishad organised an awareness rally for the Ram temple donation drive, which took off from Khajuri village in the Bhopal district of Madhya Pradesh Sunday amid saffron flags, blaring music and a huge crowd. The local police was also present.
The rally started at around 4 pm, with the organisers and children sitting inside an open jeep informing people about the drive. Women came out in large numbers and even sang devotional songs. The DJ too played devotional songs as children danced to the tunes.
Similar rallies are being organised across the country to inform the people about the upcoming donation drive for the construction of Ram temple in Ayodhya. The drive will begin from 15 January.
"We were informed about this rally by a local and we decided to be part of Ram ji ki baraat," said Kaanta Mevada, a resident of Khajuri.
More such rallies and processions will be organised in the next few days.