New Delhi: Chhattisgarh's Raipur has witnessed an unprecedented rise in Covid-19 deaths in the past month, which has overwhelmed the healthcare system in the capital city.  According to government data, deaths have increased by 2,000 per cent over the past month in the city.
As a result, Raipur has run out of hearse vans to transport bodies for the last rites. One such hospital, Dr Bhim Rao Ambedkar Memorial (BRAM) Hospital, used a truck to transport those who succumbed to Covid-19. The bodies of at least 10 patients were packed into the truck as their families looked on.
While families were initially unwilling to consent to this mode of transportation, they had to ultimately acquiesce since there was no other available way to move the bodies to the crematorium.
Chhattisgarh has been recording new Covid highs every day, reporting the third-highest cases across the country Tuesday. It is also among the five states that are contributing 68 per cent of India's total active cases.
Here are a few snapshots from Dr Bhim Rao Ambedkar Memorial (BRAM) Hospital in Raipur.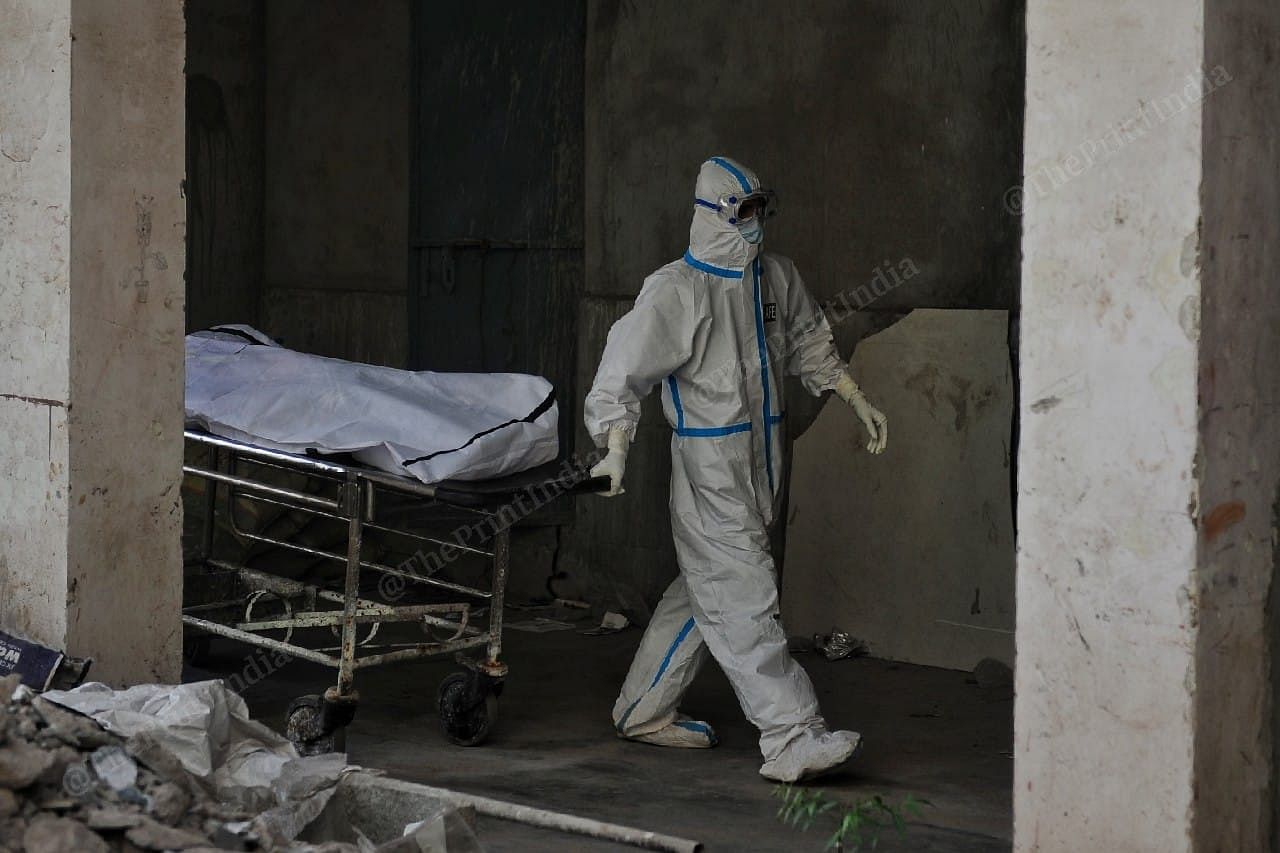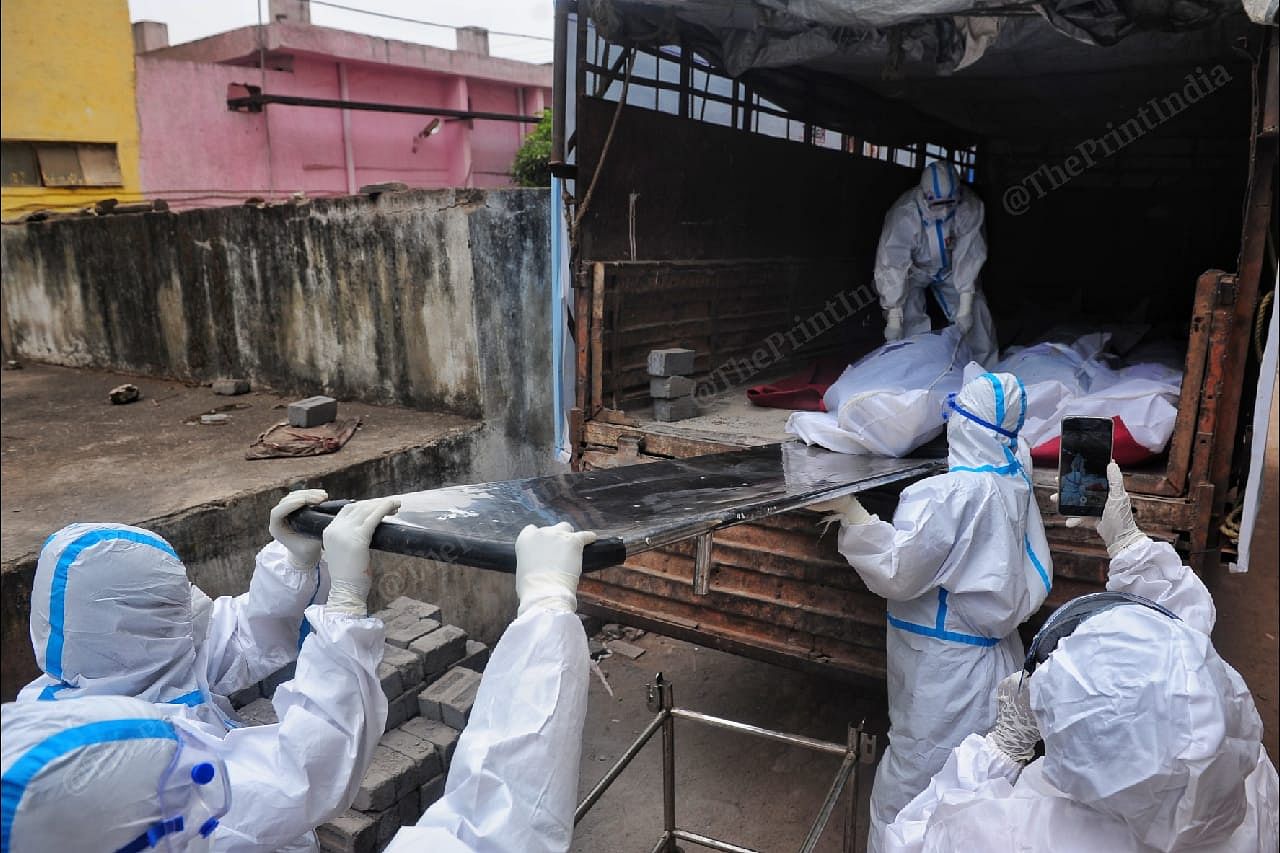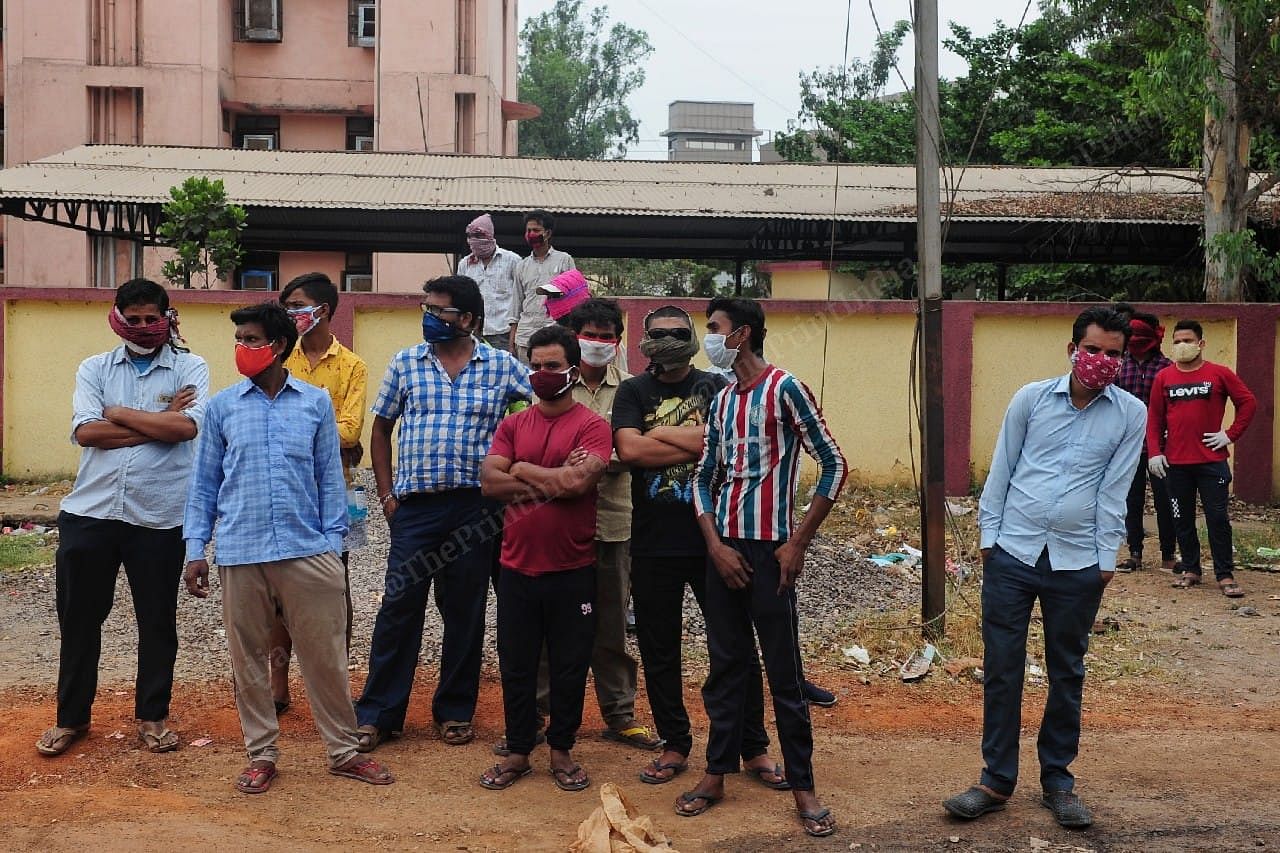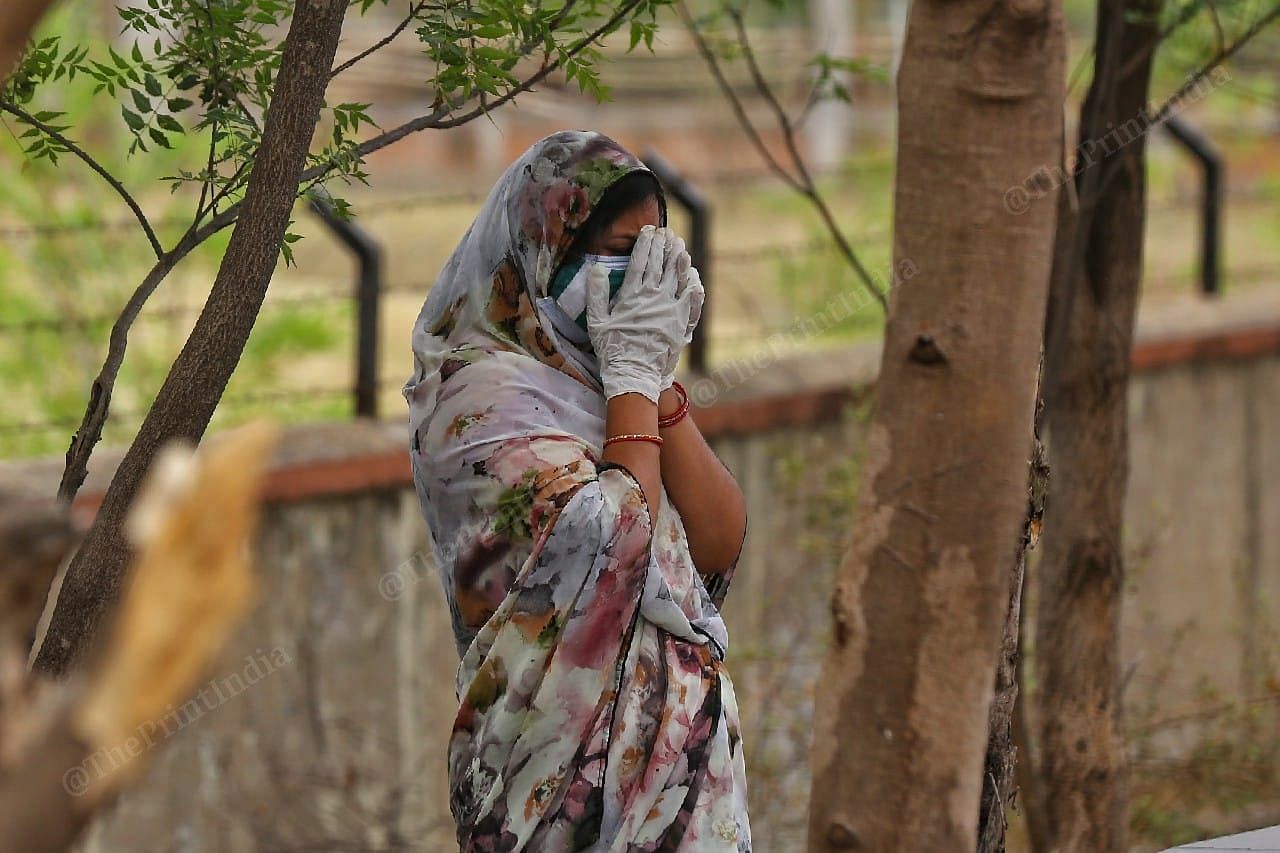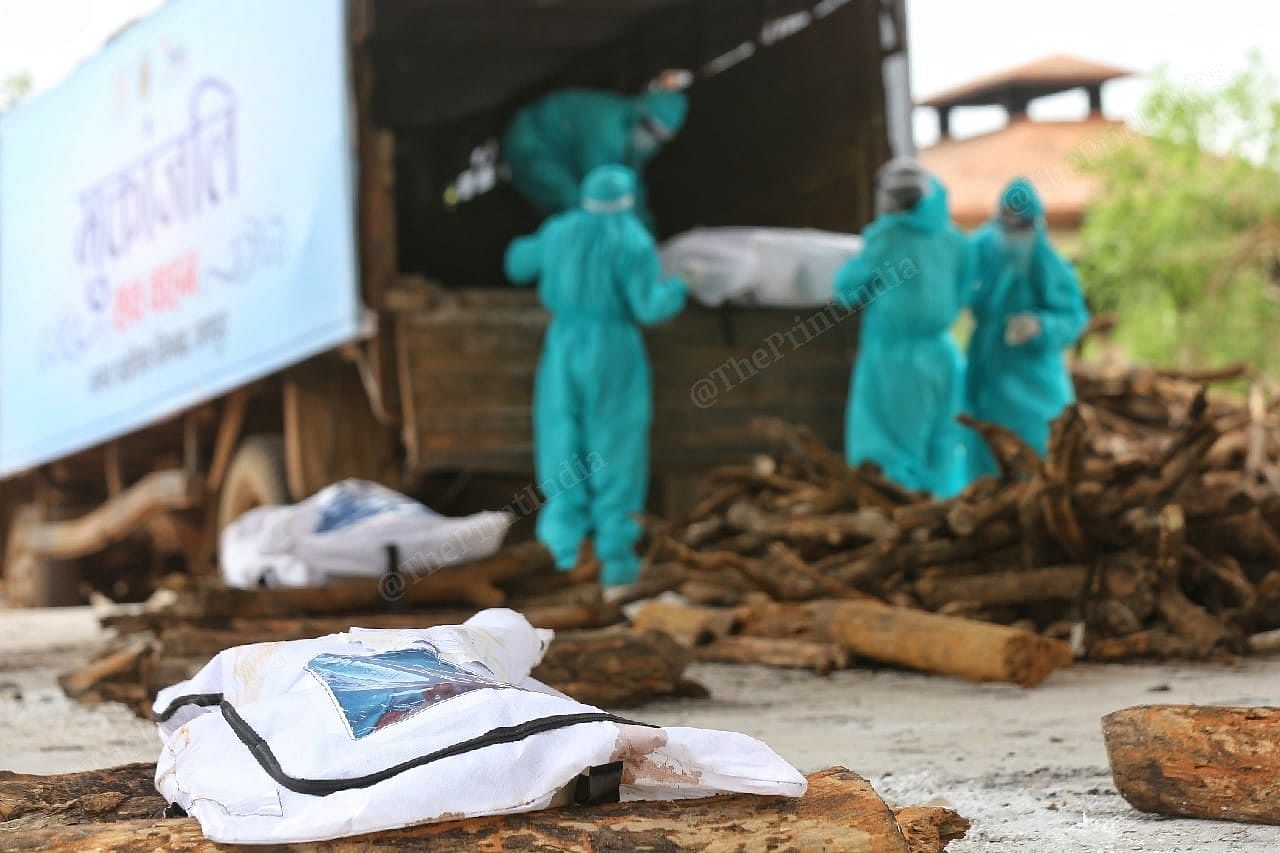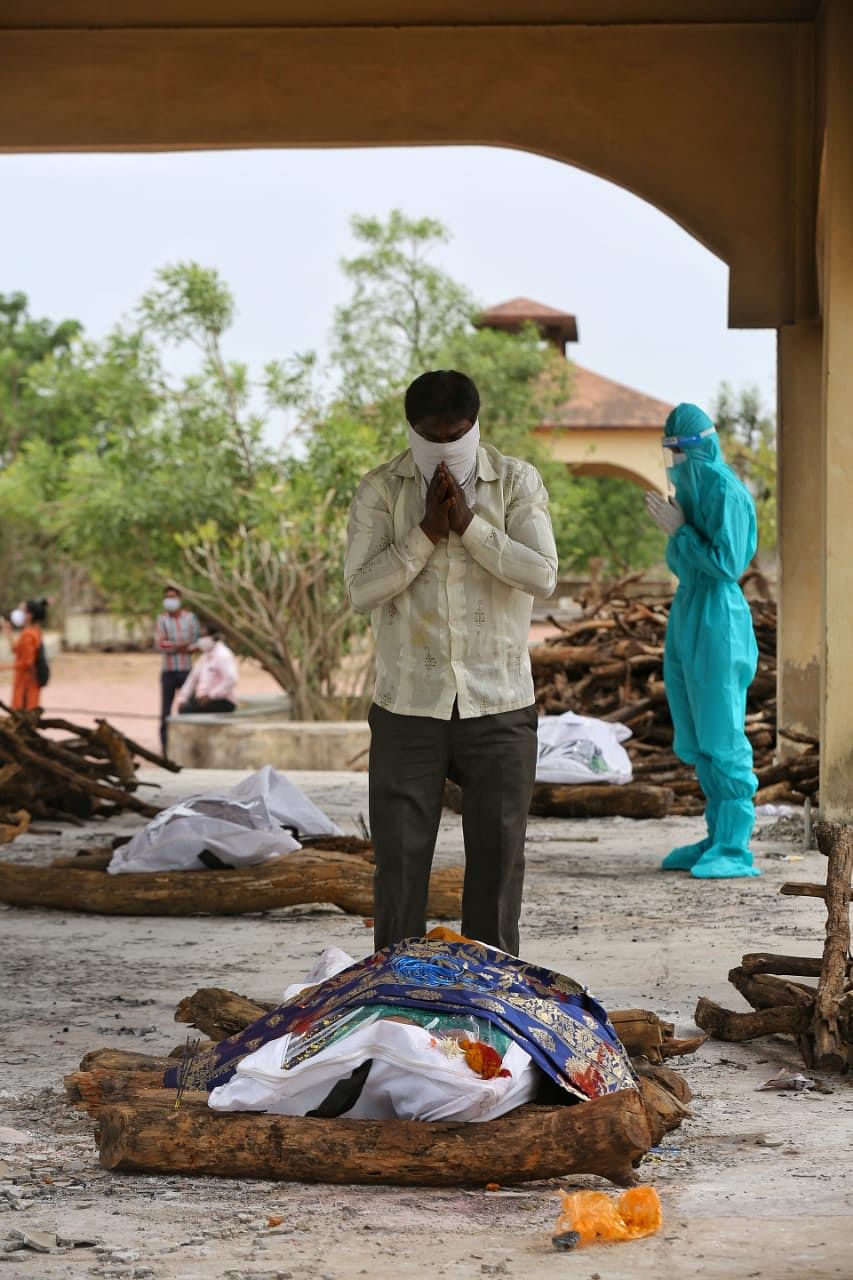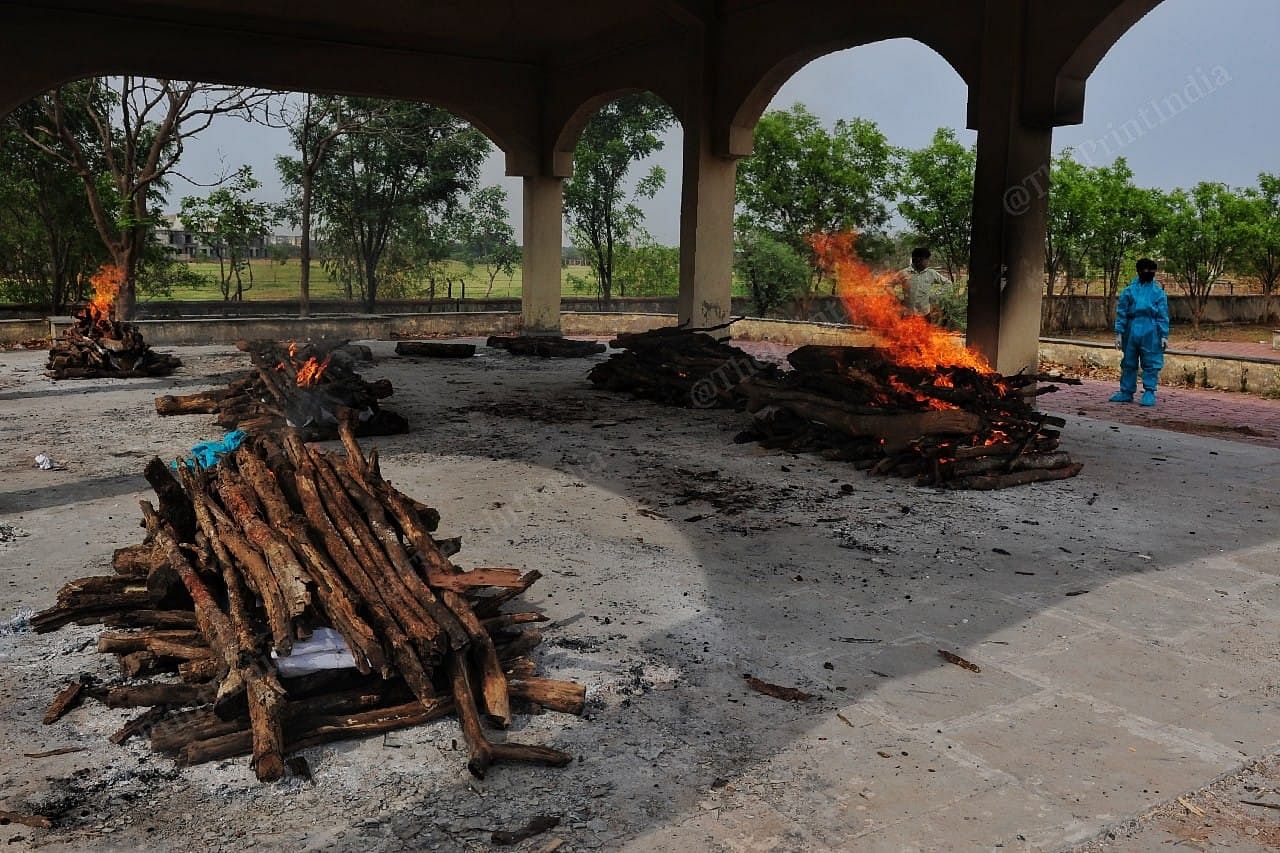 (Edited by Rachel John)