New Delhi: Senior Delhi BJP spokesperson Anuja Kapur Sunday shared a purported video on Twitter showing an allegedly drunk man falling in an overflowing sewer next to a main road and eventually being pulled out by pedestrians.
The incident took place on a waterlogged road where traffic had come to a standstill, likely due to heavy downpour.
"Arvind Kejriwal wanted to turn Delhi into London and has been working towards it since 2015. However, this is the result of his 'buy 1 get 1 free' offer for liquor in Delhi," Kapur said, implying the accident took place in the capital.
अरविंद केजरीवाल जी ने दिल्ली को लंदन बनाने के लिए 2015 से लगातार जी जान से लगे हुए है, यह उनका 2015 से आज तक का result और एक के एक साथ फ्री शराब की बोतल बांटने का result? pic.twitter.com/zlnHu0OVgA

— Anuja Kapur (@anujakapurindia) August 7, 2022
The post was retweeted over 400 times and the clip fetched over 12,900 views till Tuesday morning.
In the post, Kapur drew attention to the infrastructure issues of the city and criticised the recent reversal of excise policy by the Delhi government that led to private vendors desperately trying to get rid of their stock with the "buy one, get two free" offer.
A few users on the microblogging site were quick to mount more attacks on Arvind Kejriwal and the Delhi government, but several Twitteratis called out the BJP spokesperson for sharing a misleading video.
Fact check
The clip is not from Delhi. Although the date when this video was shot is unknown, it was taken in a town in Tamil Nadu. A Tamil Nadu Tamil Nadu State Transport Corporation (TNSTC) bus is also spotted in the video for a few seconds.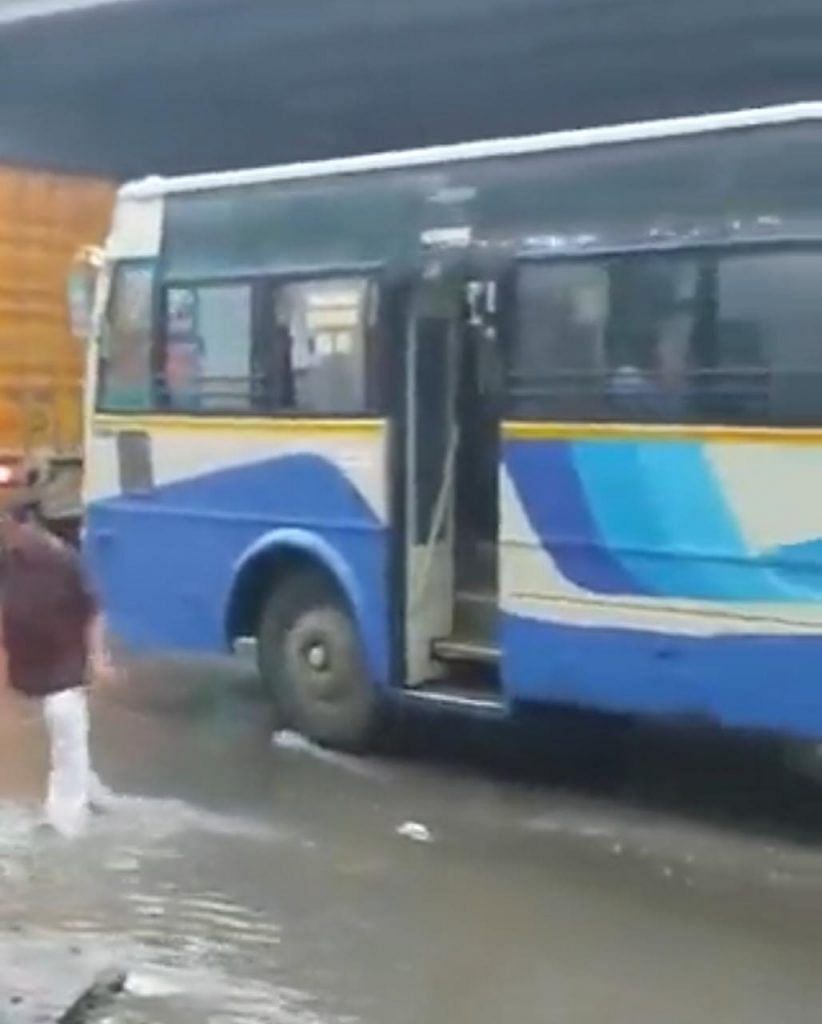 Moreover, for a brief second, one can also see a signpost with Tamil words on it.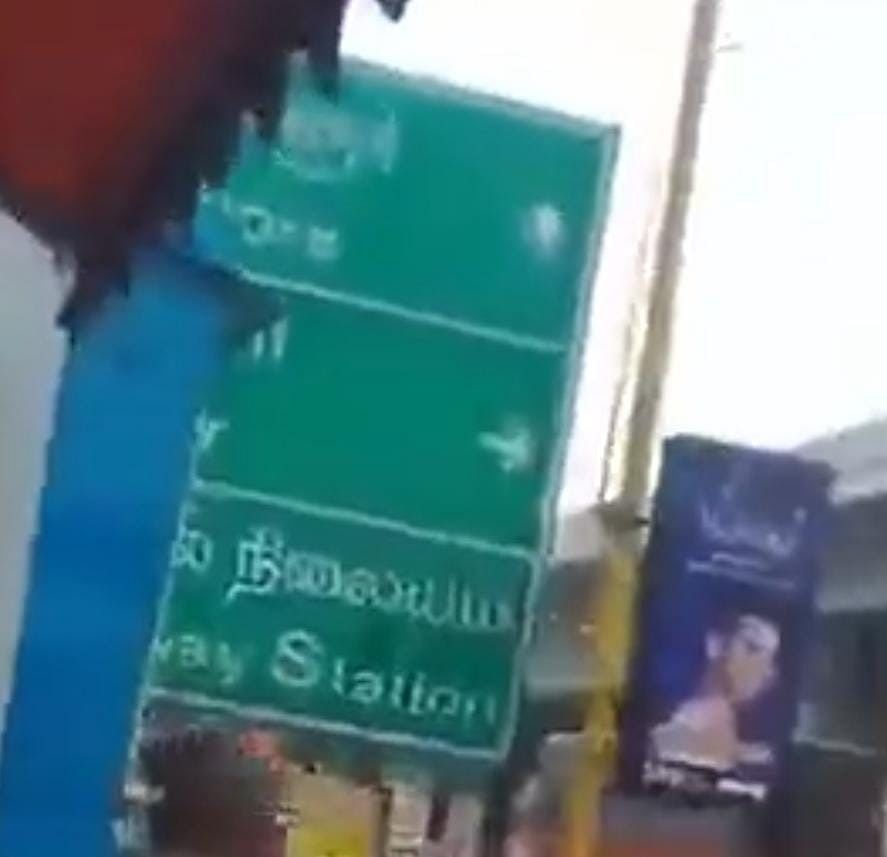 (In collaboration with SM Hoaxslayer)
---
Also read: No, Modi didn't disregard Kovind. Clip from President's farewell ceremony taken out of context
---