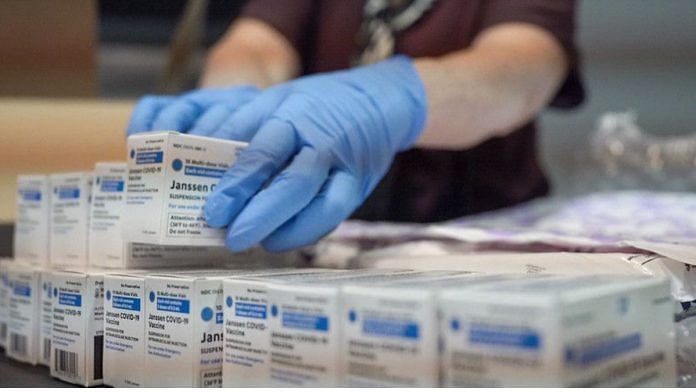 New Delhi: Johnson & Johnson's single-dose Covid vaccine has received emergency-use approval in India but the question of indemnity remains an open issue for it, and there is currently no clarity on the timeline for the vaccine's availability.
Indemnity is a legal bond that protects a company from being sued if its vaccine causes side-effects. US pharmaceutical companies Moderna, Pfizer and Johnson & Johnson — each of which has developed a Covid vaccine — have sought indemnity against legal liability but the Government of India has not been inclined to give it.
"We are in talks with the company on the question of indemnity. They are amenable to talks and so are we. It is not for us to say whether they are willing to come in without indemnity. We are hopeful of arriving at a common ground, " a senior health ministry official told ThePrint.
The official noted that the question of indemnity has come up because the US has a law that provides legal protection to its vaccine manufacturers.
"The question of indemnity is arising particularly for manufacturers from the US because of a law that country had passed in 2005 giving protection to vaccine manufacturers against class action suits and torts. But we do not have such a mechanism in India. It seems it has come as a surprise for many foreign vaccine manufacturers that such a mechanism is not available in India," he added.
Representatives of J&J also confirmed that the company is involved in ongoing discussions with the government to accelerate the availability of the vaccine.
"While we look forward to meeting our delivery commitments it is premature for us to speculate on the timing of our vaccine deliveries," a company spokesperson said. The J&J vaccine is going to be made in India by the Hyderabad-based company Biological E.
However, the company did not respond to a specific query about whether it is willing to come to India without indemnity.
A highly-placed government source said the administration is currently not inclined to give indemnity but, if the need arises, the first question to be resolved will be whether only an administrative order is required or the issue needs to go to Parliament for a law.
The need, he said, will only arise if the vaccines made in India are insufficient to meet the year-end target of vaccinating all eligible Indians with at least one dose.
Moderna had also similarly received emergency use approval in June this year but the vaccine doses are yet to come to India because of the ongoing talks on indemnity.
---
Also read: J&J Covid vaccine gets emergency use nod in India. Here's how the single-dose jab works
---
A single-shot vaccine
Based on the company's vaccine technology platform Advac, the J&J vaccine uses an adenovector like Covishield and Sputnik V to introduce the body to the SARS-CoV-2 virus, which generates an immune response.
However, unlike the other two vaccines, which require two doses, this vaccine is sufficiently immunogenic with just one dose, the company claims.
According to J&J, the vaccine is "compatible with standard vaccine storage and distribution channels with ease of delivery to remote areas. The vaccine is estimated to remain stable for two years at -4°F (-20°C), and a maximum of 4.5 months at routine refrigeration temperatures of 36° to 46°F (2° to 8°C)".
It adds, "The company will ship the vaccine using the same cold chain technologies it uses today to transport other medicines."
Advance to Bio E independent of J&J partnership: Health ministry
While talks are on between the Government of India and J&J, the company's Indian partner Biological E has already received an advance from the government for Corbevax — a protein subunit vaccine developed by the company.
The health ministry paid Rs 1,500 crore as advance to the company for 30 crore doses of its vaccine in June. The transaction, officials said, is independent of the Johnson & Johnson partnership.
"The advance was for Corbevax which has been developed indigenously. We have not decided one way or the other for J&J. On indemnity our position currently is that we are neither saying yes nor are we saying no," the ministry official quoted above said.
(Edited by Rachel John)
---
Also read: Pfizer wants it, so do Serum Institute & Moderna — but what exactly is indemnity?
---