New Delhi: The phased lockdown in Maharashtra since 5 April has not only helped bring down the number of daily Covid-19 cases in the city of Mumbai, but has also reduced the R value for the entire state.
Maharashtra has been under some form of a lockdown since 5 April. Initially, the state government announced a weekend lockdown to curb the growing number of Covid cases, while movement through the week was allowed with certain restrictions.
From 14 April, the government declared a complete lockdown, including restricting Mumbai's local trains and buses only for essential service workers. Last week, the state government issued fresh guidelines asking people to step out for grocery shopping only between 7 am to 11 am.
The restrictions seemed to have helped Mumbai bring down its daily case count to less than 6,000 cases. The average daily cases reduced after the first set of restrictions were imposed on 5 April. However, active cases continued to increase in the city. This can be explained by the fact that recoveries take at least 14 days.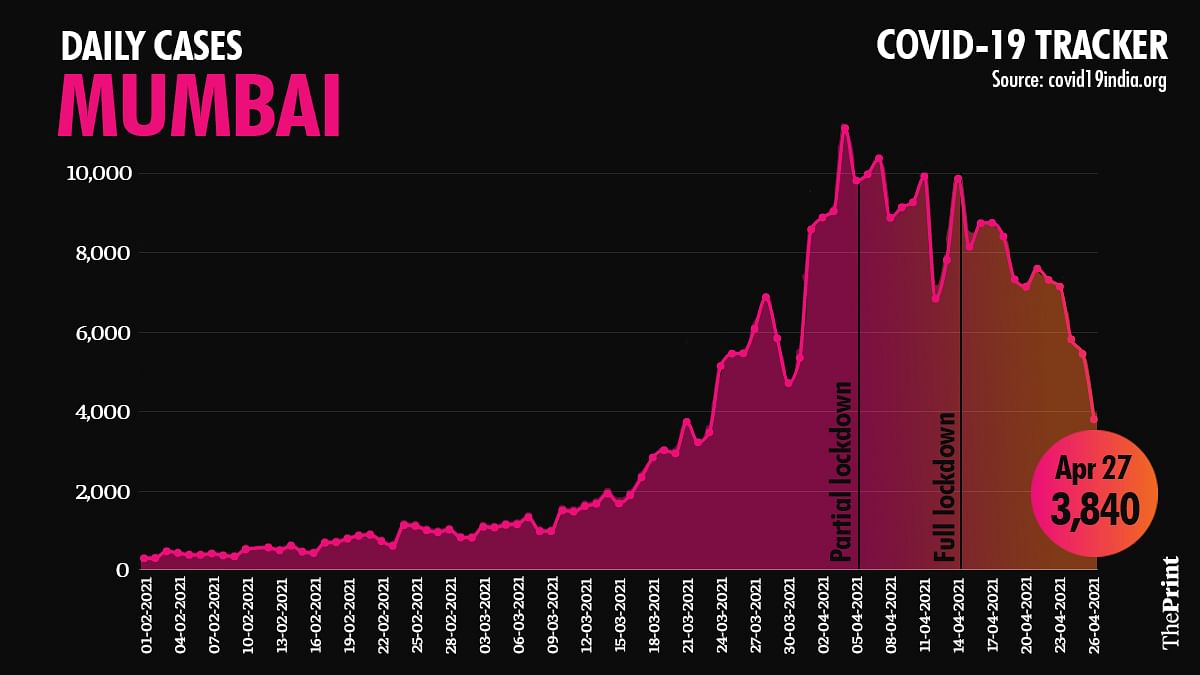 After complete lockdown was announced in Mumbai, daily cases reduced further and active cases fell too.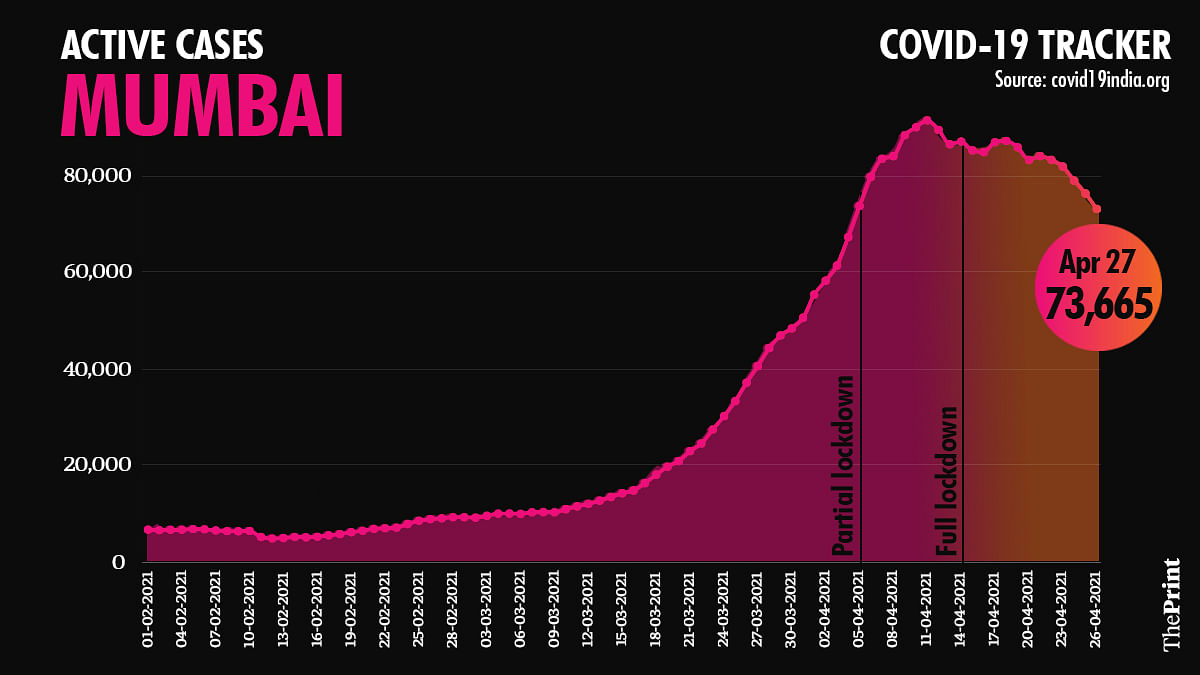 But the number of daily deaths in Mumbai may still take some time to fall, as the city still has 73,665 active cases. Mumbai's case fatality rate is currently about 2.30 per cent.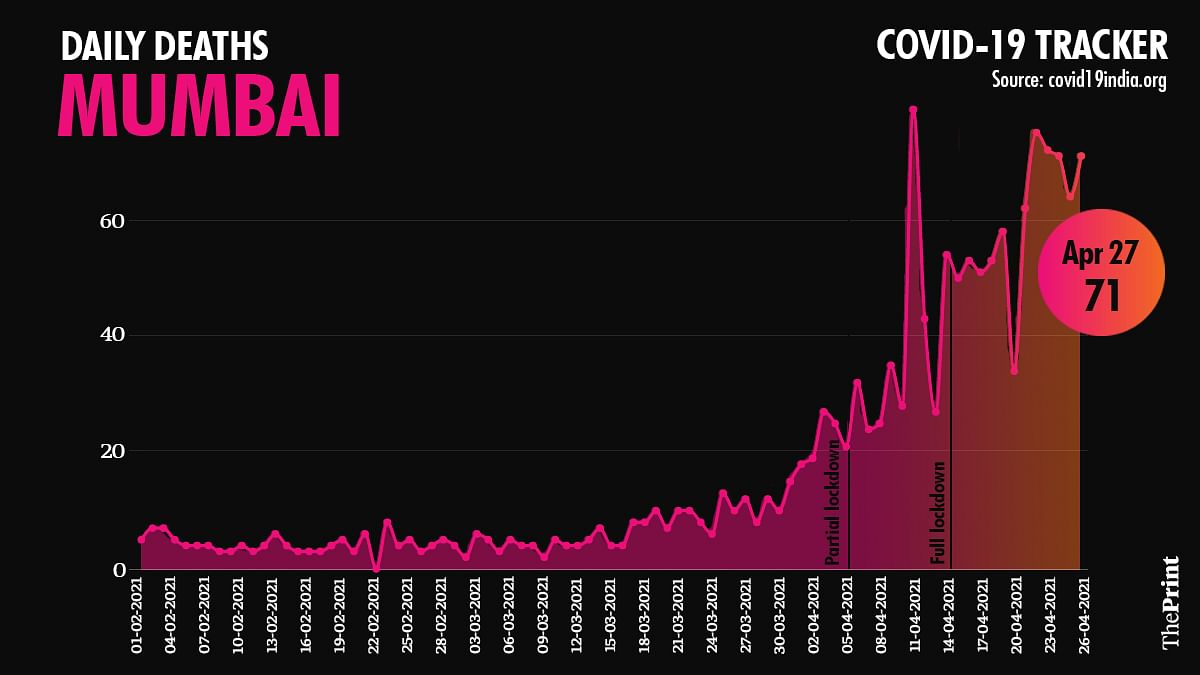 The lockdown, however, has had limited impact on the overall cases in Maharashtra. Active cases in the state continue to rise and a daily average of over 64,000 new cases is being recorded from the state.
R value
There has been a drop in the effective reproduction number (R) for the state since 5 April. R indicates how many people one Covid positive person has infected. The higher the R, the faster the infection spreads.
A look at the R value graph shows that even though Maharashtra's overall numbers are increasing, the spread is slowing down. R will have to be driven below 1 for the active cases to start reducing.
The R fell from 1.29 around 19 March to 1.13 this week.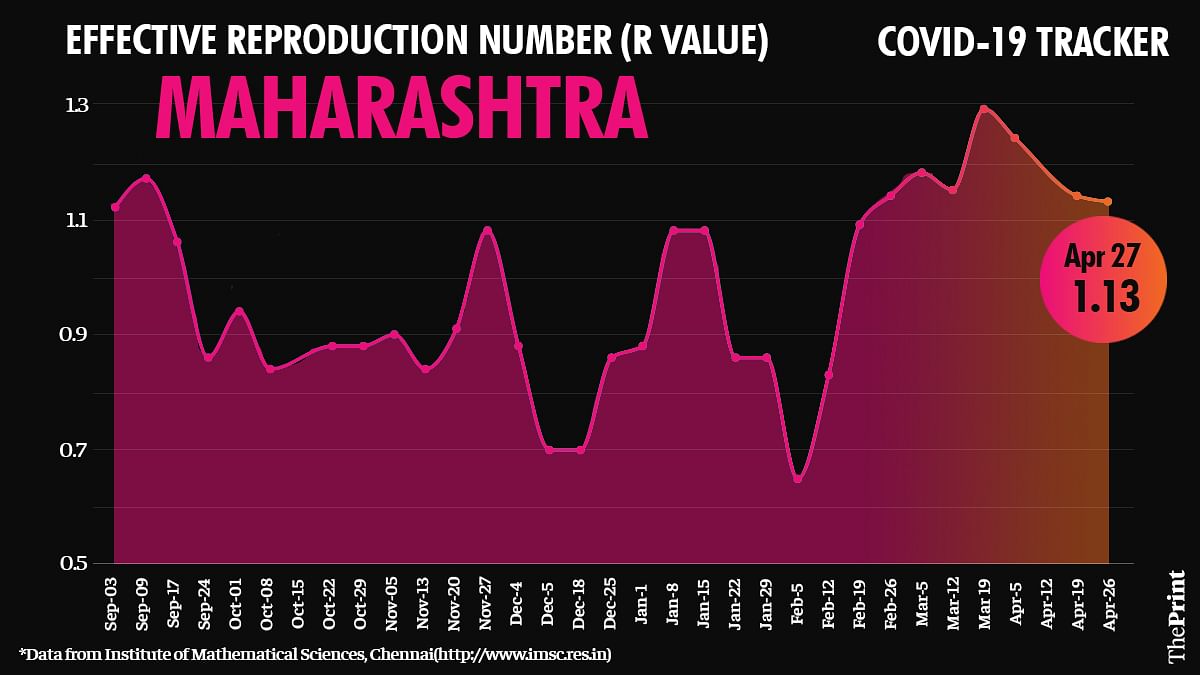 Daily cases in Pune
Pune also showed signs of slowing down the infection spread.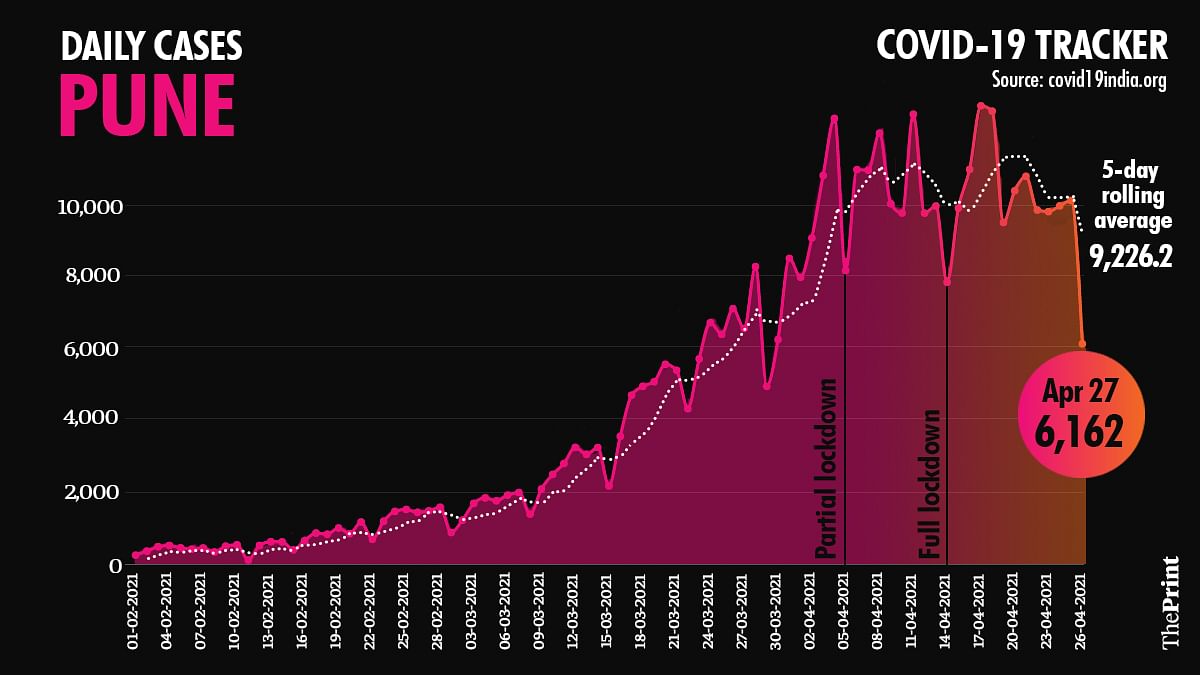 The city continues to report upto over 10,000 new cases every day. However, cases recorded in the last 24 hours fell to just over 6,000, but that may be an anomaly since numbers recorded Tuesdays are usually lower than other other days. This is because testing during the weekend is low.
Pune recorded 1,00,032 active cases as of Tuesday. Since 5 April, the average daily cases seem to have plateaued — although the numbers are still fluctuating to make definitive conclusions.
(Edited by Neha Mahajan)
---
Also read: What is medical triage & how it could be the way out of India's oxygen crisis
---