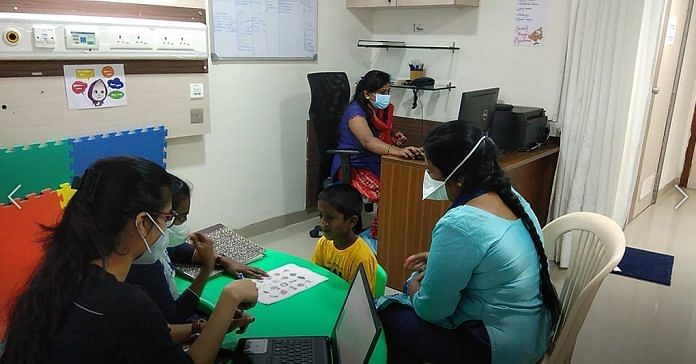 Bengaluru: In 2011, when a doctor first told B.M. Suman that her child would be born with a cleft, a congenital defect, she was baffled. This was the first time she was encountering the term and she had never met anyone with the defect.
At the time, she was advised to opt for abortion as she was just four months into her pregnancy. This only bewildered Suman even more who was left wondering why the condition would necessitate an abortion.
Her questions were finally answered after she went back home and researched the defect. "I cried for seven days and nights and kept thinking why God is making my baby suffer…On the seventh day morning when I got ready for my work I got a feeling that any other parent by now would have decided to abort the baby, but God had given me this baby and I should take care of it," she said.
Suman explained that her ordeal had only intensified due to a lack of awareness about the condition and little guidance from medical professionals about the possible treatments.
Globally, every year 1 in every 700 babies is born with a cleft. Experts, however, highlight that ignorance about the condition means that people fail to view cleft as a medical condition that can be treated.
"Even if there is a basic awareness about this, the level of awareness about the treatment itself and how long-drawn it can be is missing, we have still a lot of work to do in the area," said Mamta Carroll, Senior Vice President and Regional Director, Asia of Smile Train — an international children's charity working towards making cleft care accessible.
Cleft & its challenges
Cleft lip and palate are openings or splits in the upper lip and roof of the mouth that occur when facial structures are developing in an unborn baby.
There is yet to be a determinate cause for clefts, but twin studies and familial clustering studies have shown that genetics are likely to be a contributing factor. Then there are environmental factors including vitamin use, nutrition, access to medical care and smoking.
"A cleft can be caused due to the inherent genetic issues due to spontaneous mutations or it may be due to environmental factors. The common environmental factors that have been identified include certain anti-epileptic medication," said Dr Krishnamurthy Bonanthaya, Maxillofacial Surgeon at Bhagwan Mahaveer Jain Hospital in Bengaluru.
Bonanthaya, who is also the Project Director at Smile Train, explained the condition is associated with developmental issues as the gap between the mouth and the nose makes breastfeeding a challenge.
"This is especially for those born with cleft palate, which is accentuated if the mother is not educated effectively, then it can give rise to significant malnourishment of the child," he told ThePrint.
In addition to this, a cleft lip and palate can make it difficult for the child to swallow, breath and talk.
Wracked with the fear that her daughter's condition might lead to such ailments, Suman said she maintained meticulous notes of everything in the first few months. This would include the amount of milk her daughter would drink when she would poop, fart or burp. "Even my paediatrician would laugh at me saying that no other parent would do this," she told ThePrint.
---
Also read: DNA markers linked to menopause identified, could help women conceive later in life
---
Lack of awareness & stigma
Beyond developmental issues, children with clefts also face stigma and ostracisation, impacting their socio-economic condition.
Manju Kuchhal who along with her husband, Rajiv Kuchhal, runs Chirantan Trust — a Bengaluru-based NGO working to raise awareness of the condition and assist people in accessing free treatment, told ThePrint, "Many people believe that the condition is caused by an eclipse. There should be more awareness, people should realise that it is a physical condition."
In India, a 2013 pilot study conducted in Hyderabad and adjacent rural areas found that 12 of the 23 families of children with cleft who were interviewed believed that cleft was caused by an eclipse. All the more astonishing was the fact that "14 families were offered no explanation for the cleft lip and/or palate at the time of their first physician visit".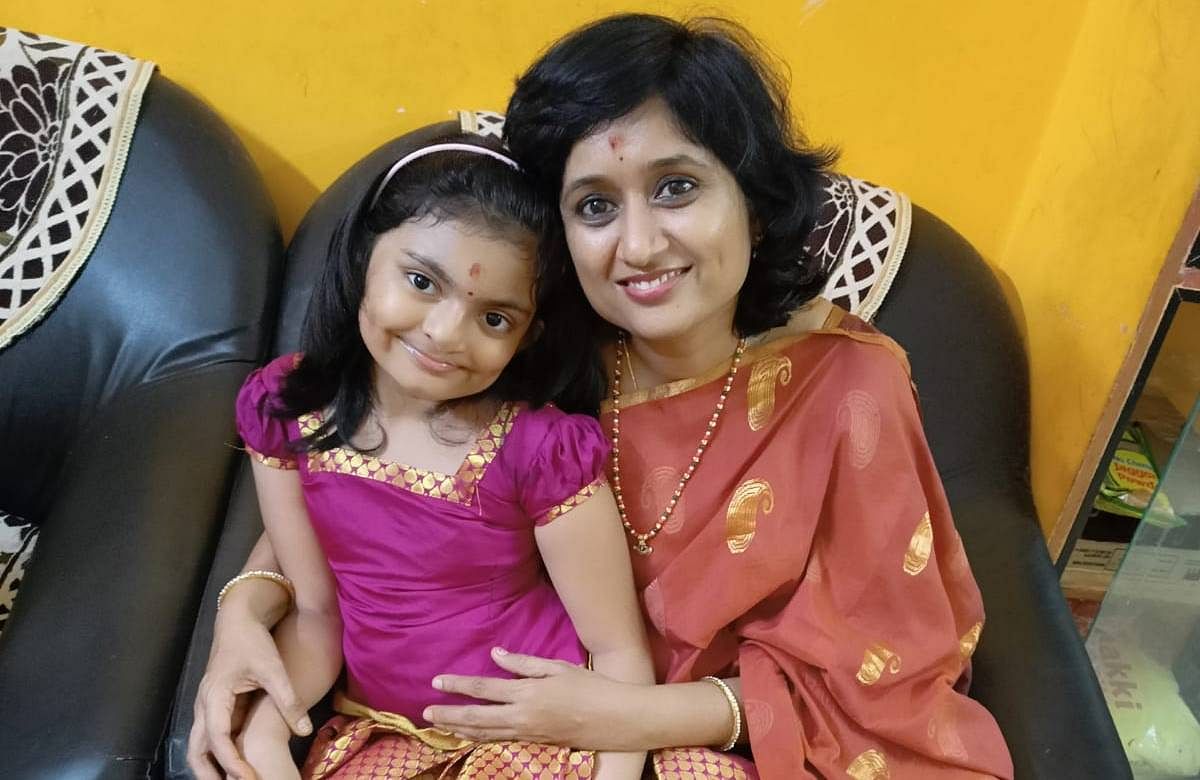 Lack of awareness and the stigma around the condition also leads to parents opting for abortion. Kuchhal, whose son also had the condition and subsequently received treatment, said that in the past year she has been called in to advise parents in at least three to four cases against aborting the child.
Suman too felt compelled to hide information about her daughter's condition from her family till she was born. "Neither my family nor the doctors operating knew that my baby had a cleft. After the surgery, I heard that my mother-in-law slapped my husband in the hospital saying that we should've gotten the baby removed," she said.
---
Also read: Kids of marijuana-smoking, vaping parents could be prone to respiratory infections, study says
---
A long-drawn treatment
The treatment for cleft lip and palate is a long-drawn one.
Within the first 10 days of being born the infant would require a Nasoalveolar moulding — a non-surgical way to reshape the gums, lips and nostrils with a plastic plate that helps to make the cleft less severe.
"By the time the child is four to five months old, she has grown up and the moulding has shaped the nose and gums inside better, we are ready to do the operation for the lip…where we then get the integrity of the lip and the nose restored," Bonanthaya said.
Following this, between the ages of nine months to a year, a second operation known as plasty is conducted to fix the cleft palate. "If we don't have a functioning palate as the child starts to utter meaningful words, we are in trouble….we follow this up with speech pathology," he added.
The cost for cleft care ranges from Rs 2 to 3 lakh. "Sometimes even if people are aware they can't afford the treatment…also accessibility is an issue especially in rural areas where infrastructure is a little challenging," Caroll said.
In fact, Smile Train, which is touted as the world's largest cleft charity, is working towards helping people afford cleft care. Bonanthaya himself has performed 8,000 free cleft lip and palate surgeries in the past 10 years.
Cleft not a notifiable disease
Beyond the challenges with accessibility, affordability and awareness, certain gaps exist in policy that experts describe as an impediment to cleft care.
Unlike several countries, India does not have a birth defects registry, which can lead to timely interventions. In addition to this, craniofacial anomalies like clefts are not notifiable diseases, which are required by law to be reported to government authorities.
"If it is reported the care can start immediately, right after the birth and from the time of breastfeeding. This is one major impediment," explained Bonanthaya.
---
Also read: Study of Indian children with Covid finds infection is mostly mild or asymptomatic
---