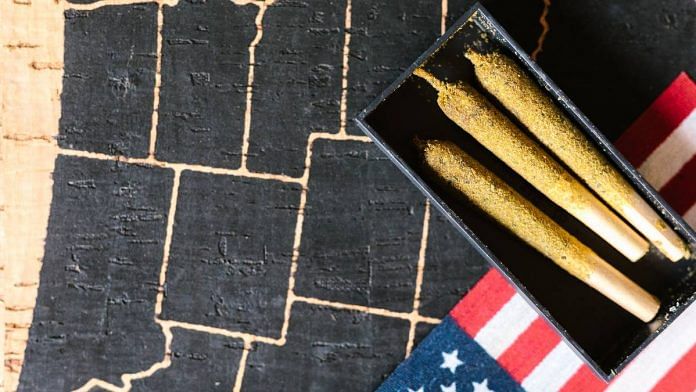 Bengaluru: Children of parents who smoke or vape marijuana regularly could have a higher chance of developing viral respiratory infections like flu and common cold, finds a new study.
The impact of second-hand cigarette smoke on children's health is well studied, but the impact of second-hand marijuana smoke is just starting to be understood as cannabis legalisation becomes widespread across the world.
To understand the impact of parents' smoking marijuana in households with children, researchers from the Wake Forest School of Medicine and Children's Hospital Colorado in the US, surveyed 1,491 parents in the state of Colorado where marijuana is legal for recreational and medical use.
The researchers included only parents who had visited the paediatric emergency department at the hospital with a child younger than 12.
The team found that parents who smoked or vaped marijuana regularly reported their children experienced more viral respiratory infections compared to parents who did not smoke weed or tobacco.
The study was published in the journal Pediatric Research (Nature) this week.
---
Also read: 'Joint for jab': Washington state is using marijuana as bait to get more Americans vaccinated
---
Effects of cigarette smoke
While the study of second-hand marijuana smoke is still nascent, the effect of second-hand cigarette smoke is well-established.
With cigarette smoke, children can experience early onset of asthma, bronchitis, wheezing, pneumonia, ear infections, delayed lung development, increased risk of cancer and even sudden infant death syndrome (SIDS) in children under one year of age.
Children are also at risk from third-hand smoke or residual particles left over on surfaces and clothes from cigarette smoke.
However, parents in the marijuana study reported that their children did not exhibit symptoms like asthma, breathing troubles, ear infections, or increased visits to hospital emergency rooms or doctors.
Study limitations
The study, though, has a number of limitations associated with it, as outlined by the researchers themselves.
Since the study required parents to self-report, the data cannot be relied on for integrity, as under-reporting of substance use and abuse by caregivers has been demonstrated in previous studies.
Participants' data could also have been affected by bias in remembering and recalling instances of use. There were no biomarkers used to evaluate for exposure to smoke and assumptions of how long children were exposed to smoke were also based on parents' recollections.
Furthermore, the study also did not distinguish between the effects of smoking and vaping (using an e-cigarette) — the two forms release different amounts of chemicals and particles with varying second hand effects.
The researchers also mentioned the small sample size they've used and said that this could be a limitation in identifying the risk of respiratory ailments like asthma and bronchitis.
Further, the study was conducted only among parents whose children visited the hospital between the years of 2015 and 2017, so the data is not longer term.
Lastly, the study was not a randomised controlled trial. It was an observational study, and thus establishes only a correlation without enough evidence to actually imply that marijuana smoke causes viral infections or that it does not cause respiratory ailments in children.
(Edited by Rachel John)
---
Also read: High time India, the land of bhang, legalises marijuana
---