New Delhi: For the first time this week, testing numbers crossed the 10-lakh mark Wednesday. The slackened pace of testing in the past few days is now raising eyebrows, even as Prime Minister Narendra Modi asked states to focus on effective messaging and the economy in a review meeting with the chief ministers of seven high burden states Wednesday.
In the meeting, Modi also asked them to reassess the effectiveness of short lockdowns. Throughout September, India recorded more than 1,000 Covid deaths every day.
Active cases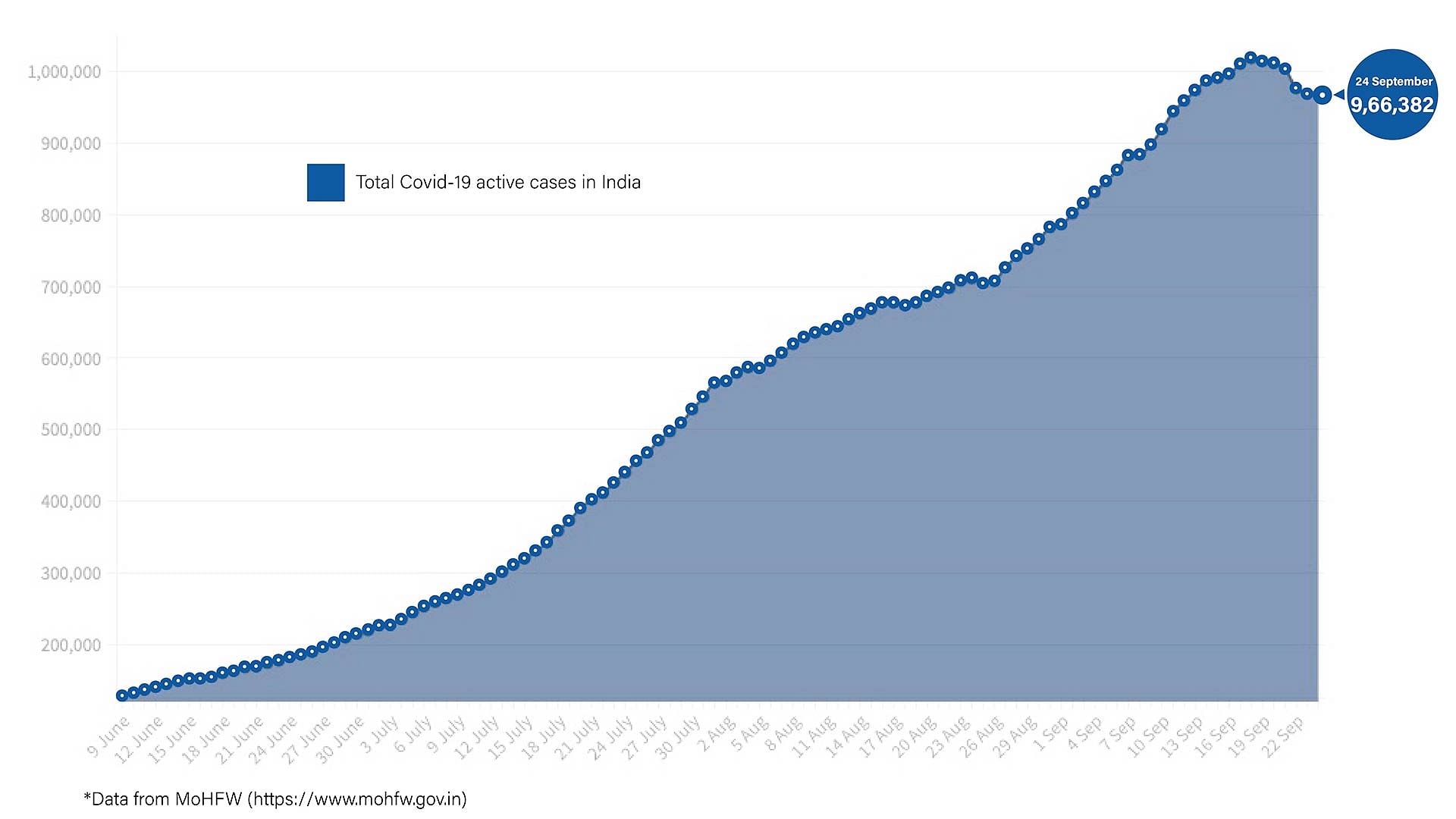 A total of 86,508 new cases were reported in the last 24 hours and 75 per cent of these were concentrated in 10 states and Union Territories. Maharashtra continues to top this list and has alone contributed more than 21,000 cases, followed by Andhra Pradesh with more than 7,000 cases and Karnataka with more than 6,000.
Number of deaths
So far, India has seen 66 Covid deaths per million population, which is among the lowest in the world. However, over 1,000 people have died of the disease every day this month, with the total currently standing at 91,149. The case fatality rate is 1.59 per cent.
Mortality rate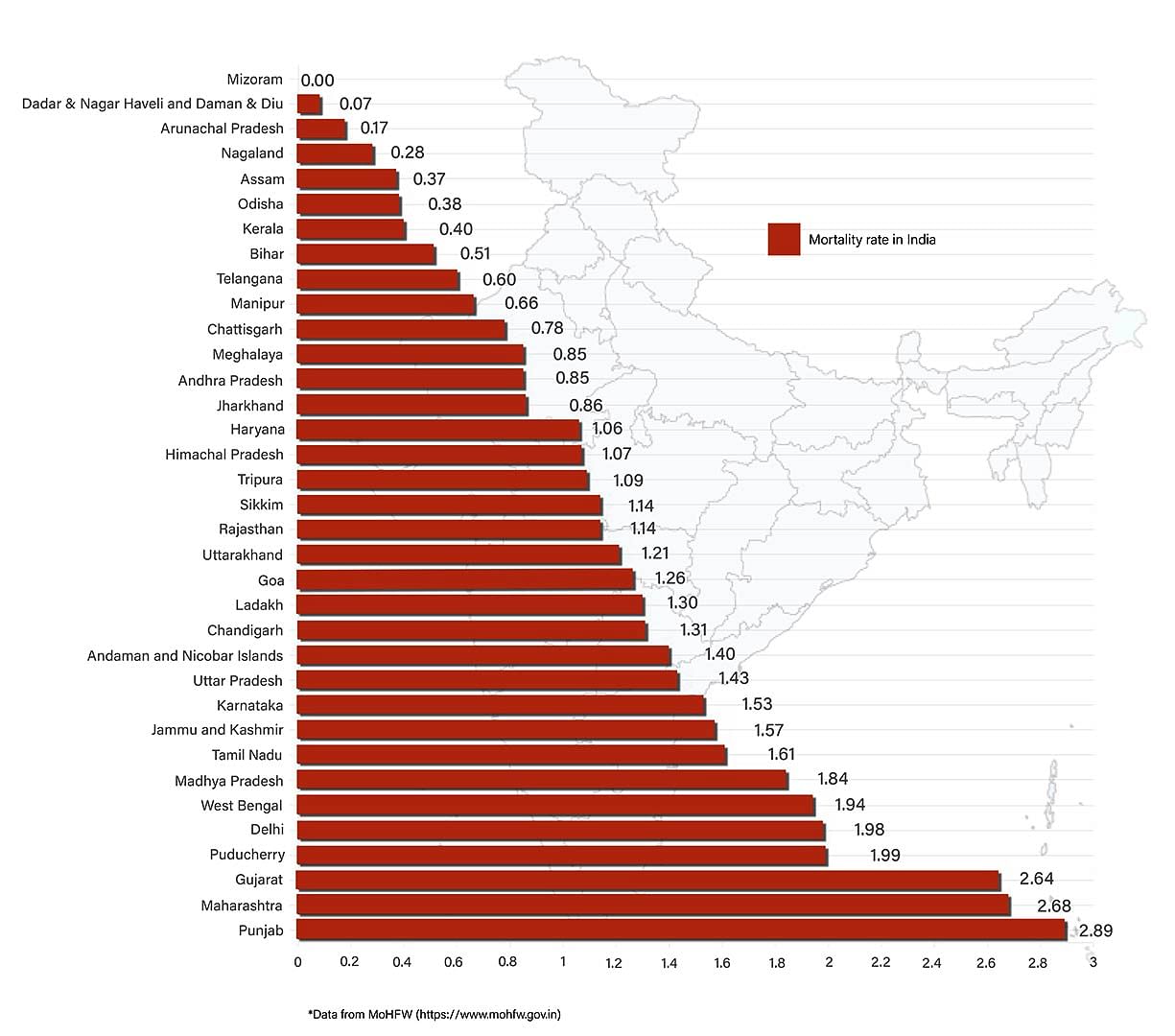 Only three states — Punjab, Maharashtra and Gujarat — have a case fatality rate over 2.5 per cent in India. However, a major concern is that 77 per cent of the total deaths are currently concentrated in just seven states and UTs. Apart from Punjab and Maharashtra, the other five are Karnataka, Tamil Nadu, Uttar Pradesh, Delhi and Andhra Pradesh. The target is to eventually bring the CFR below 1 per cent for all states.
Daily tests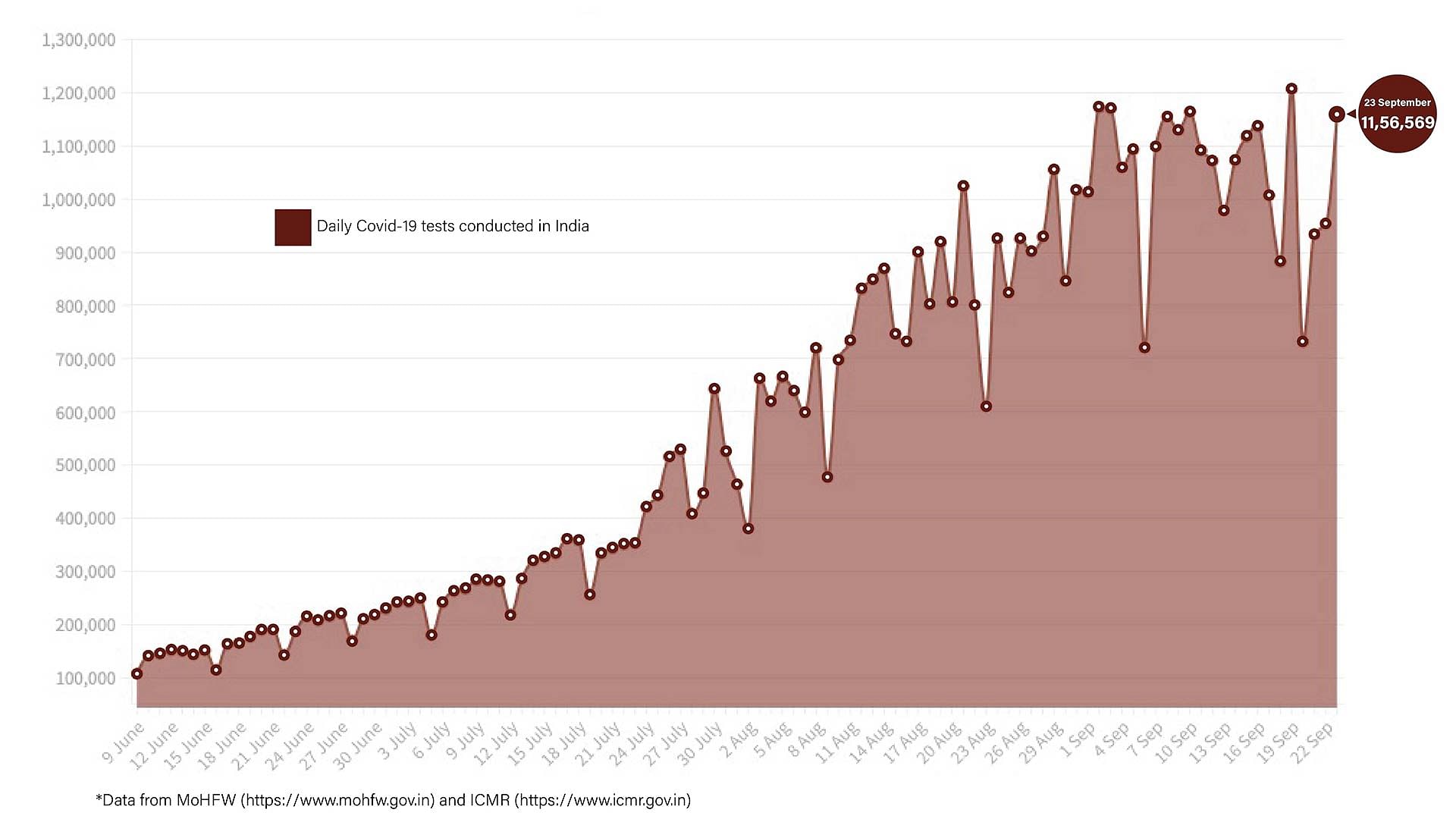 After three days of below capacity testing, the testing numbers have finally gone up now to 11,56,569. This takes the total number of tests conducted to 6,74,36,031. India has so far conducted about 48,756 tests per million population, against 3,03,459 in the US, 84,074 in Brazil and 2,98,734 in Russia.
Positivity rate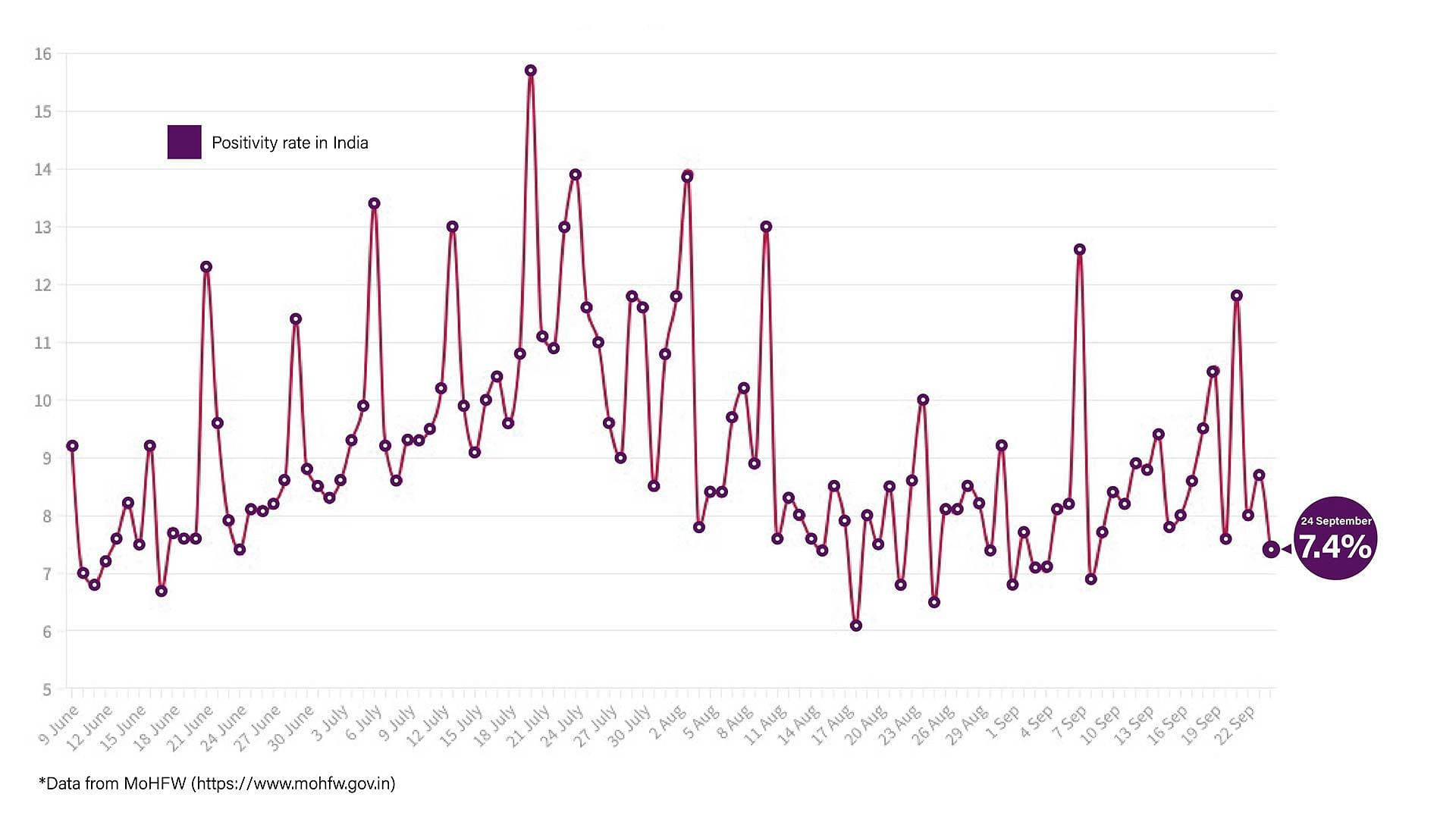 Of the total samples tested in the last 24 hours, 7.4 per cent were positive. Furthermore, of all the samples that India has ever tested for Covid, 8.5 per cent have been positive. There is, however, no clarity on how many of these were antigen tests or how many of the symptomatic negatives from antigen tests were found to be positive through an RT-PCR test.
Recovered cases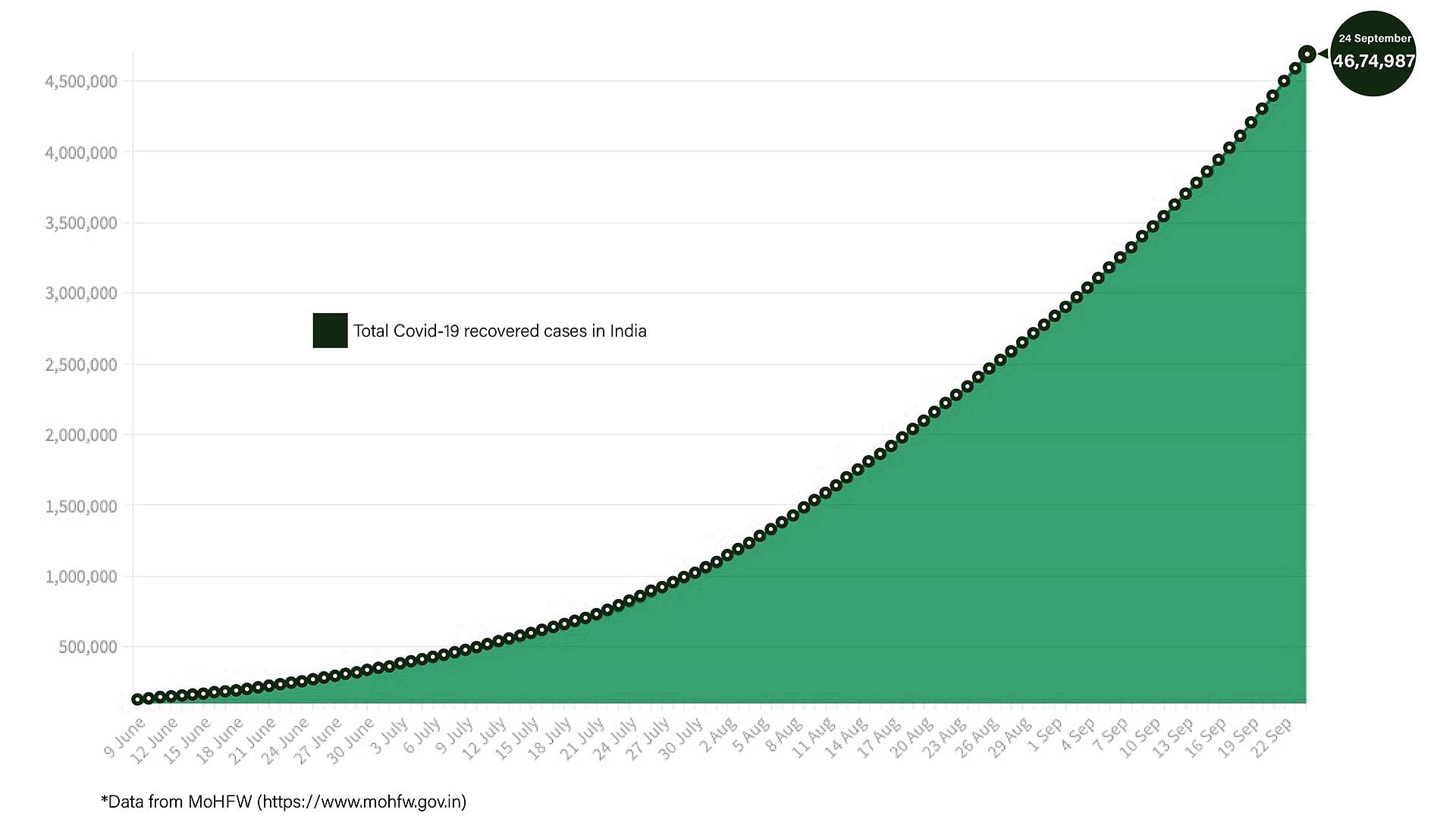 Recoveries in India have been exceeding new cases for the past six days. This, according to the health ministry, is a result of focusing on testing, tracing, treatment, surveillance and clear messaging. This was also highlighted by the Prime Minister in his review meeting Wednesday.
In the past 24 hours, the country has registered 87,374 recoveries while the number of new confirmed cases stands at 86,508. With this, the total number of recoveries is 46,74,987. The recovery rate in India crossed 81.55 per cent.
Total cases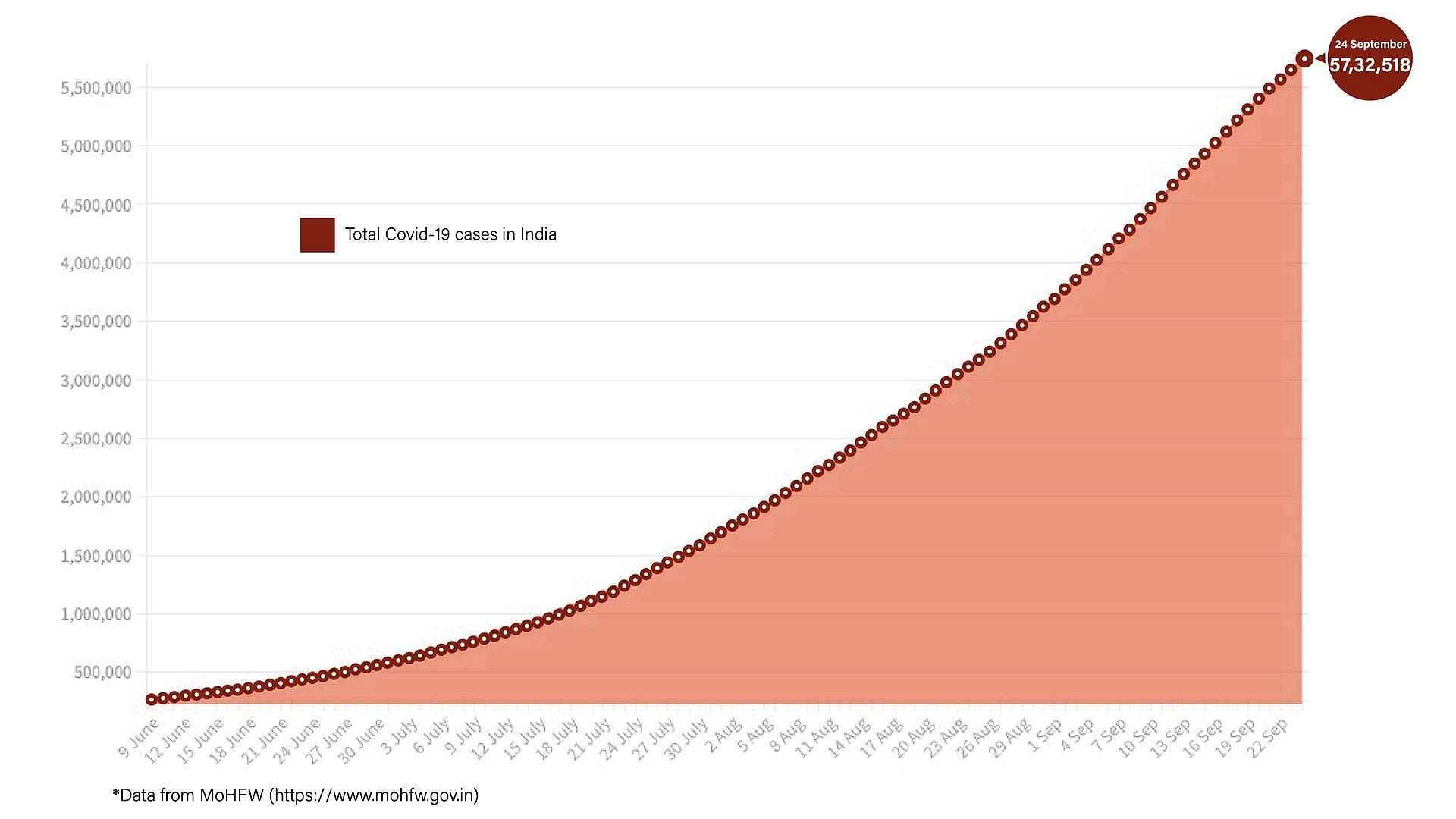 Though India has recorded the second highest Covid cases in the world, the country has seen about 4,145 cases per million population so far, which is among the lowest in the world.
High burden states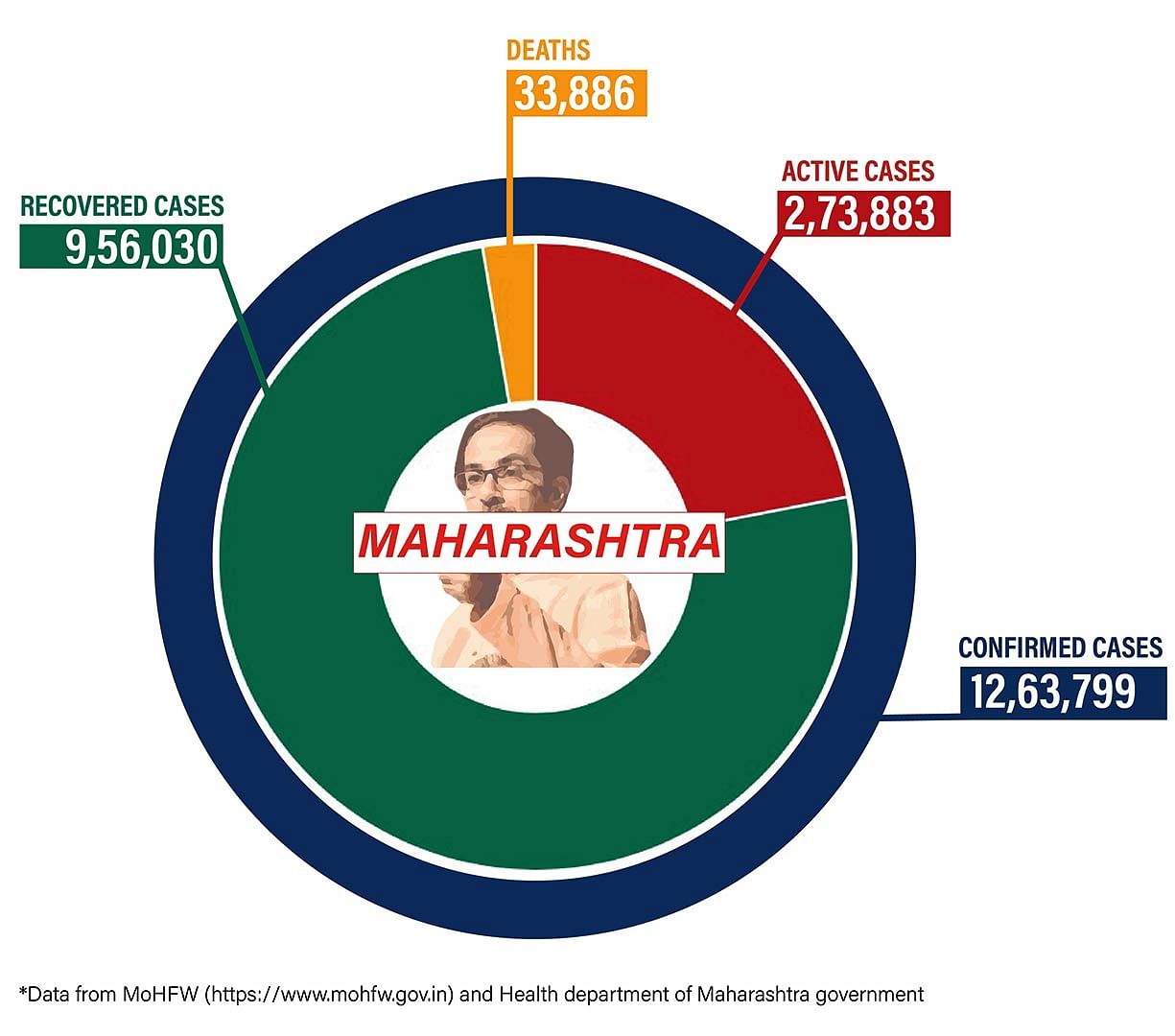 Maharashtra has recorded a total of 12,63,799 cases, of which 18,390 were reported in the last 24 hours along with 397 deaths. The state currently has a doubling time of 40 days against a national average of 44 days.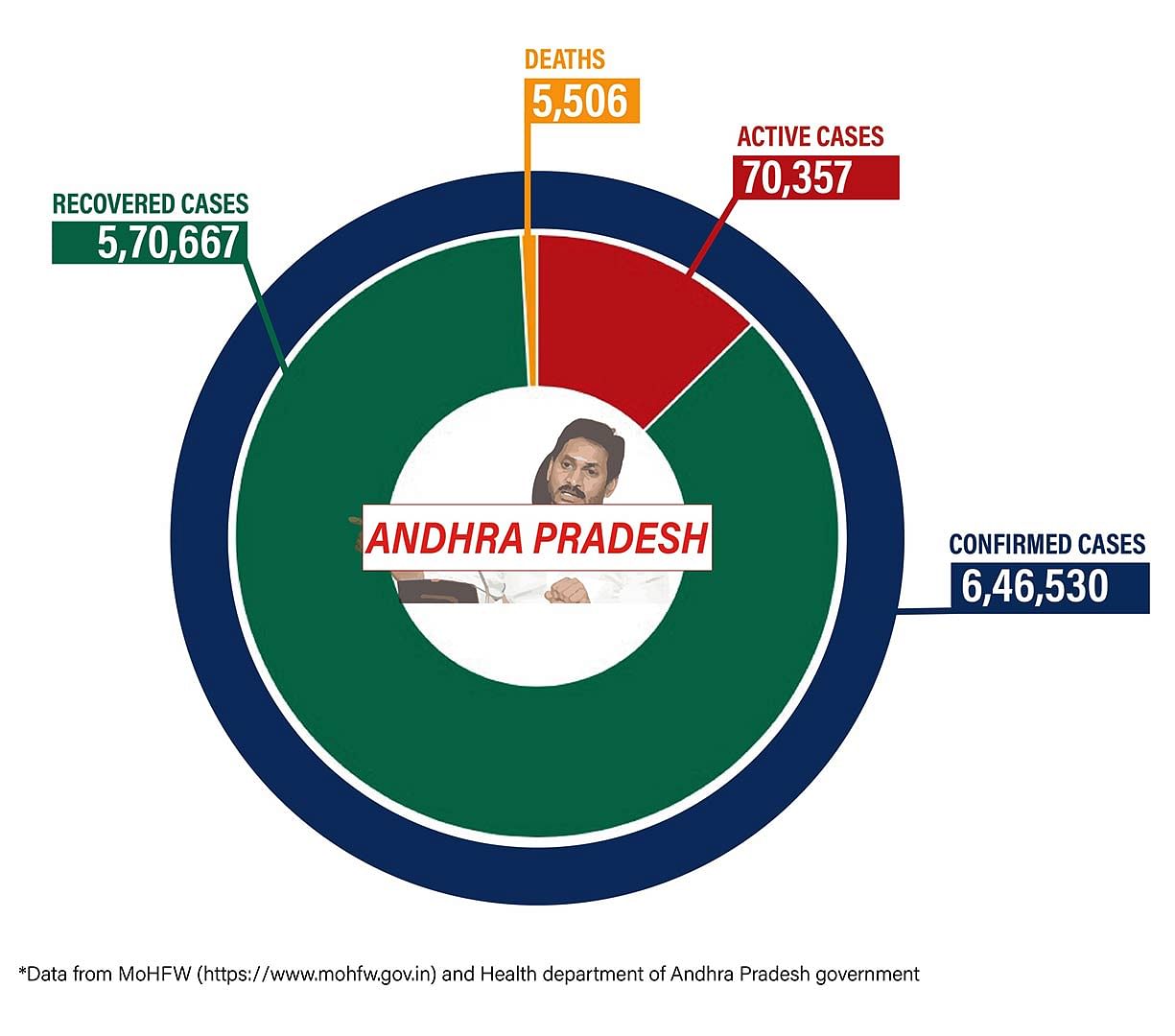 In Andhra Pradesh, the doubling time is 55 days and it has 70,357 active cases. The state has a bit of a task on its hands with its disease burden already the second highest in the country. The case fatality rate in Andhra Pradesh is 0.85 per cent.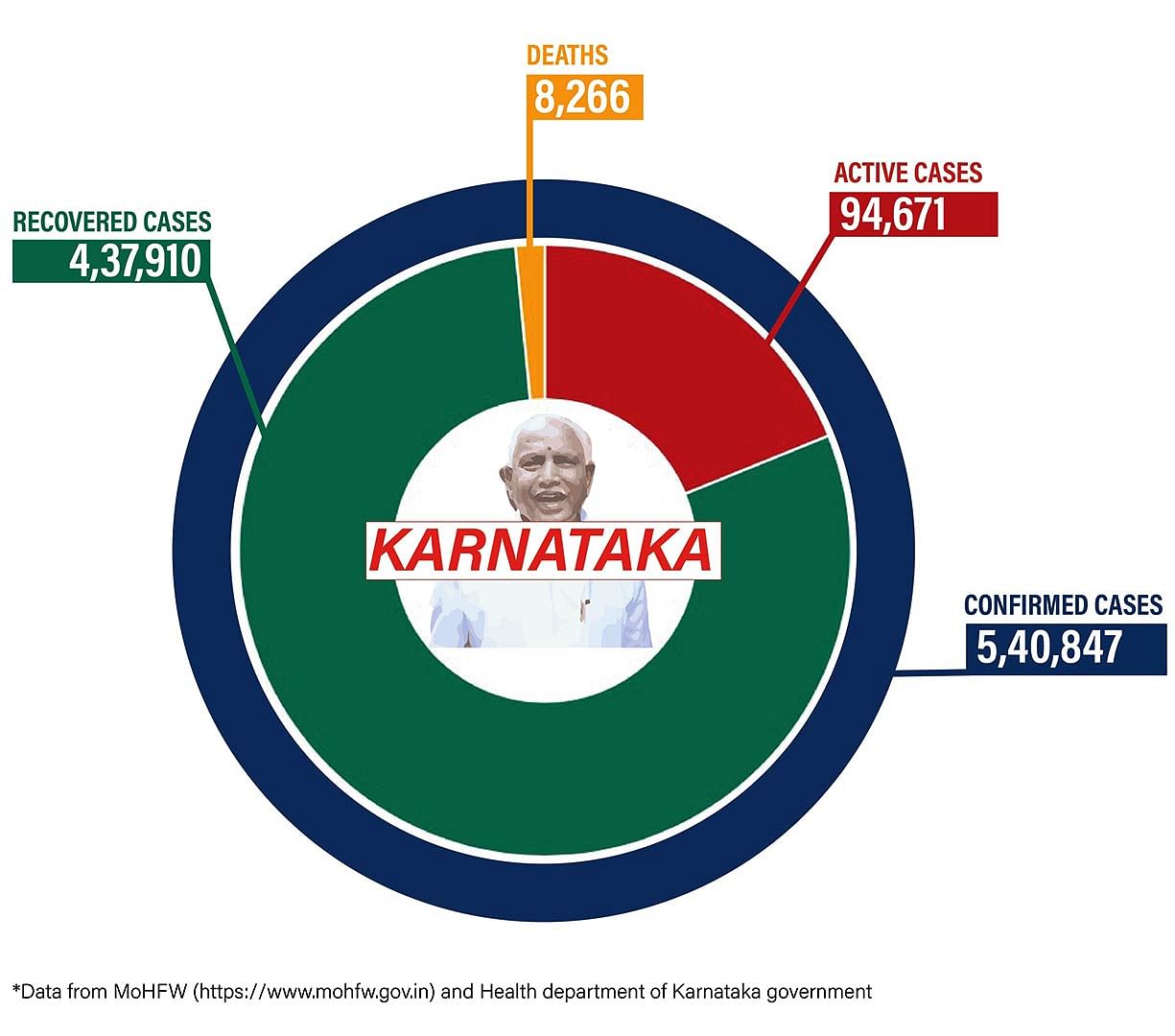 Karnataka's total caseload of 5,40,847 may pale in comparison to Maharashtra but the state's active caseload is 94,671, which is a major concern even though its case fatality rate, at 1.54 per cent, is below the national average.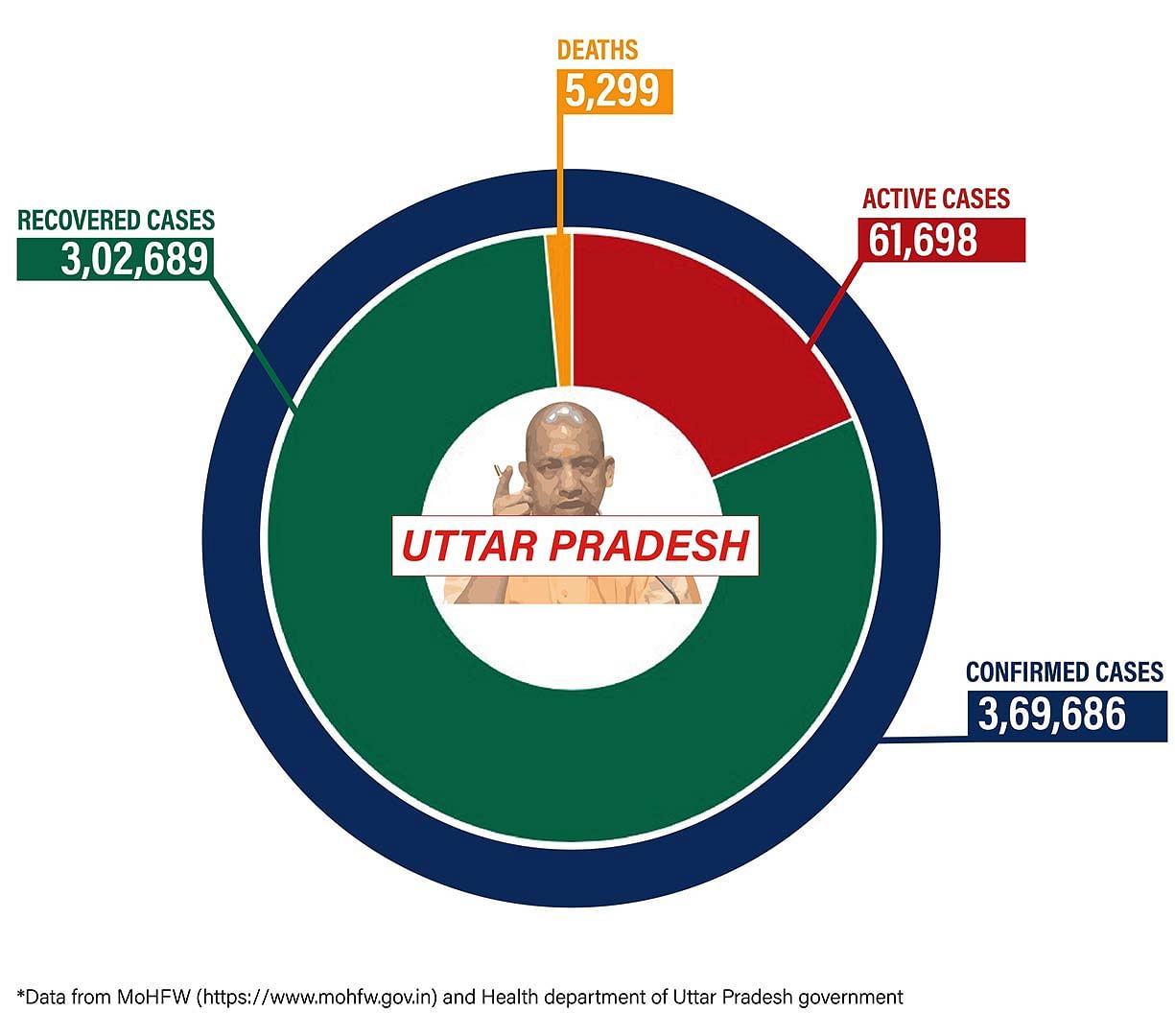 Uttar Pradesh has reported 5,650 cases and 77 deaths, taking its total to 3,69,686 cases. Of these, 61,698 are active cases. The doubling time in the state is over 42 days and the case fatality rate is 1.43 per cent.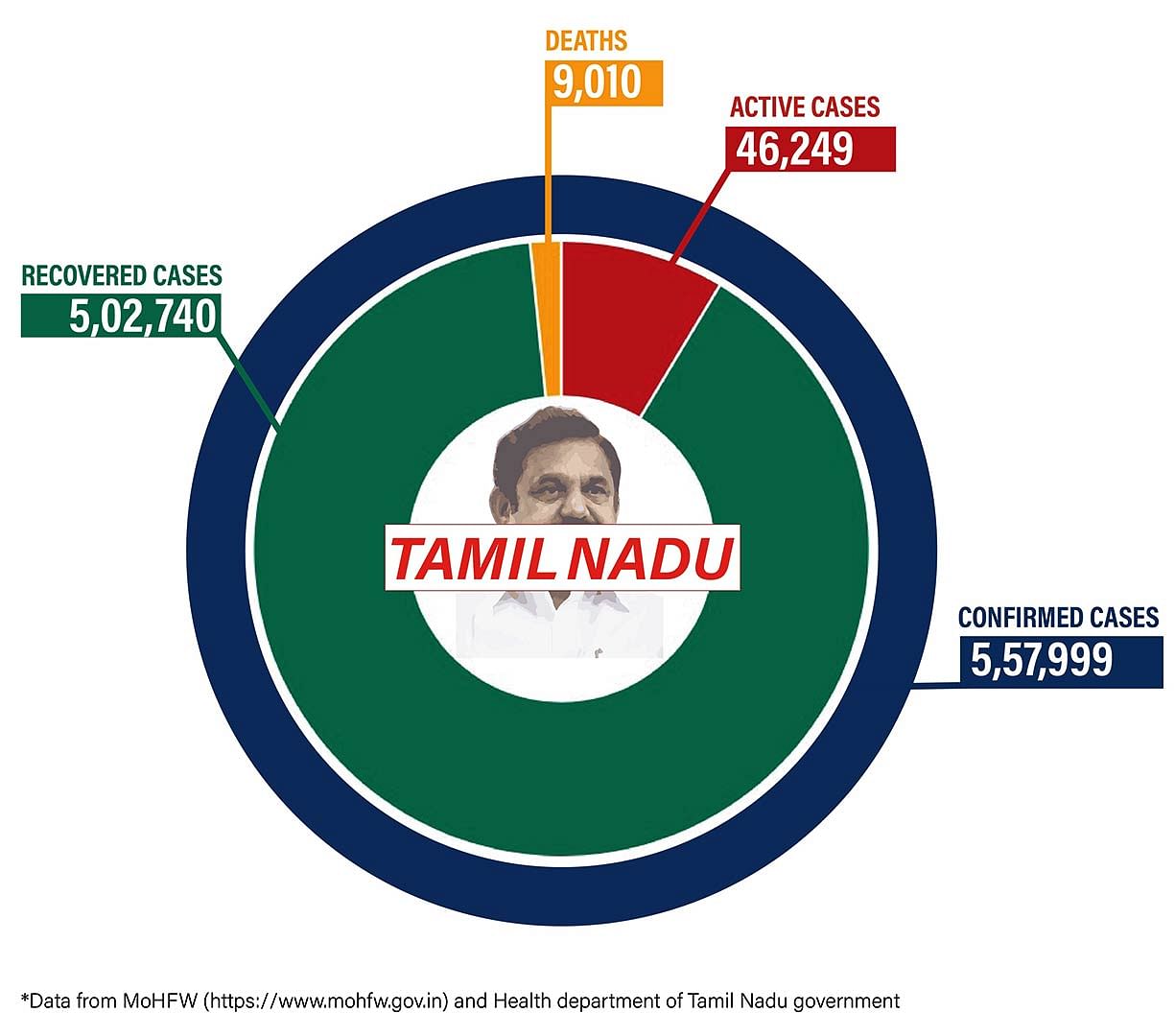 Of Tamil Nadu's 5,57,999 total cases, 46,249 are currently active. It has a doubling time of 69.5 days. While the state's practice of conducting mostly RT-PCR tests was appreciated at PM Modi's review meeting Wednesday, it has been asked to work on bringing down the death rate.
Tests and positive cases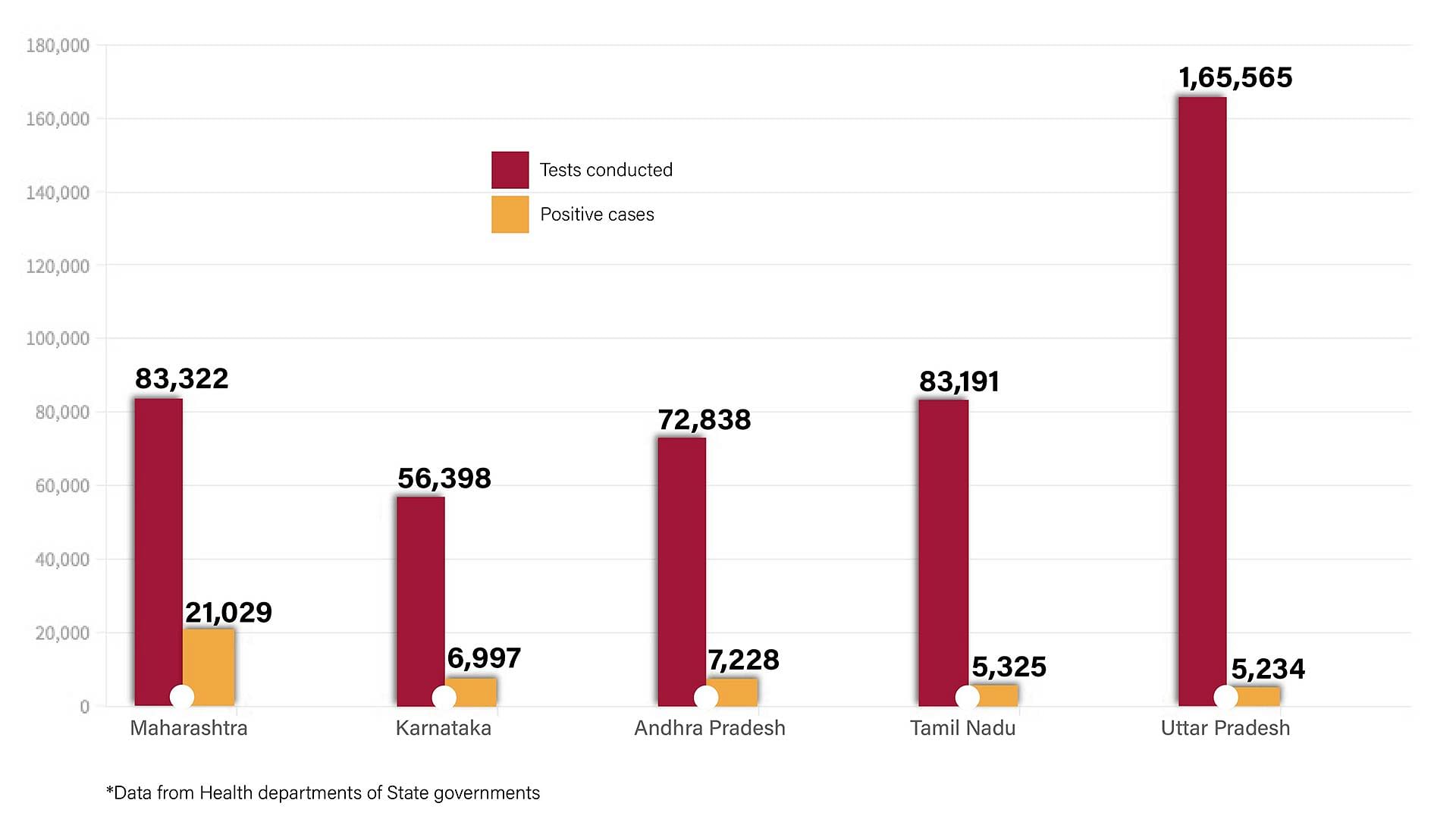 Maharashtra's positivity rate continues to remain unacceptably high — in the last 24 hours of the 83,322 samples tested in the state, over 25 per cent came back positive. The state has been nudged to increase testing.
Uttar Pradesh conducted 1,65,565 tests, of which a little over 3 per cent came back positive. There is no clarity, however, on which states are conducting antigen tests. Tamil Nadu is mostly conducting RT-PCR tests.